READ IN: Español
Marina Abramović reveals the secrets of her Method. Now you can discover more about the artist's personality and immerse yourself in her technique to reach creative "Nirvana".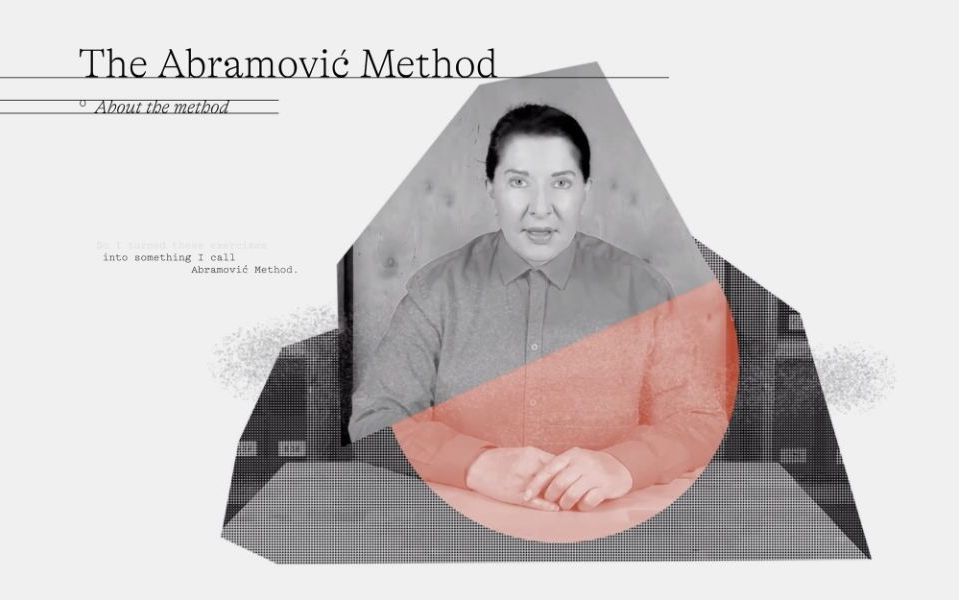 Marina Abramović has just launched a series of videos that induce viewers into the well-known Abramović Method. This practice allows artists to connect with what she describes as "the human now".
Through four exercises, Abramović will guide viewers with a series through an immersive experience.  Drinking water, walking in slow motion or counting grains of rice are some of the exercises she uses to prepare her works.
"To be a performance artist, it's a very difficult task. You need lots of preparation in order to make long durational performance work. So I developed different exercises to help myself generate willpower and concentration, crossing physical and mental limits," the artist explained in a statement about the project.
This fantastic audiovisual archive is part of WeTransfer's WePresent project.  You can download it here.
If you want to know the latest news about art, visit the following link.