READ IN: Español
Martin Margiela is a Belgian designer born in 1957. He belongs to the avantgarde artists current, along with other designers such as Rei Kawakubo creator of Comme des Garçons. These artists are characterized by protesting with their designs against luxury and refined fashion.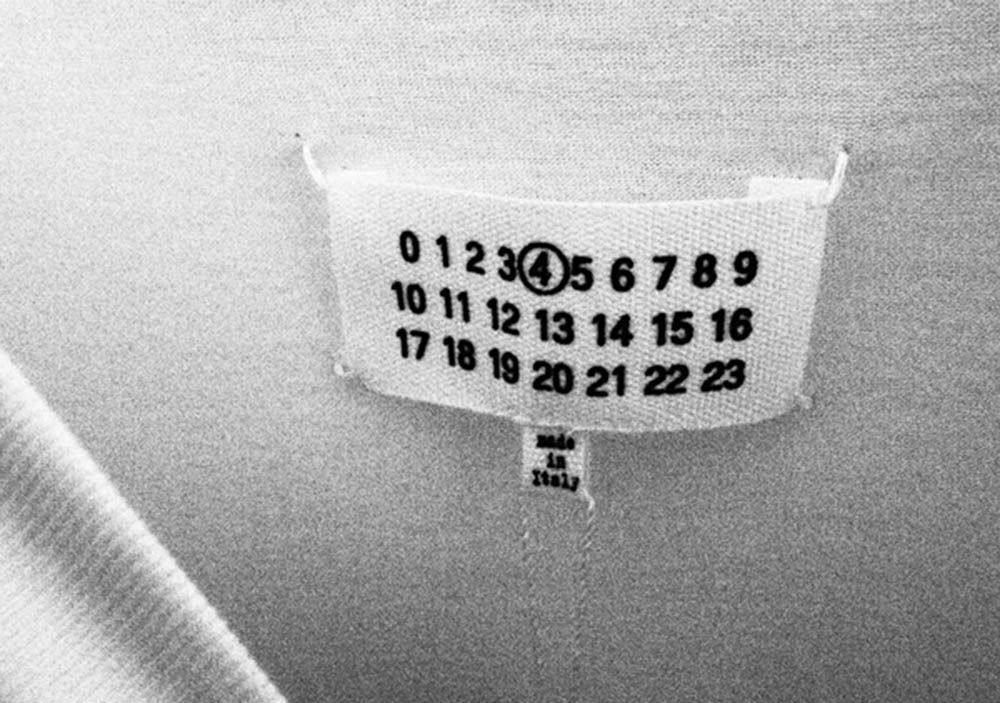 Margiela worked as an assistant for Jean Paul Gaultier for three years and then launched his first collection in 1989. He was creative director of the Hermés womenswear line from 1998 to 2003, in addition to working on his own label.
Martin Margiela's numbers:
2: His ateliers were totally anonymous, only his acquaintances knew how to locate them. He always located them on the second floor of small discreet buildings or in non-commercial areas.
4: His garments were not labeled. You could only recognize a Margiela by the four white seams where the label would traditionally be.
20: These are the years that the designer remained anonymous. While his career was at its peak, no one knew his face. Interviews were done by fax or in any other way as long as he did not have to attend in person. In his fashion shows to the public he always stayed behind the scenes, to maintain his anonymity.
Maison Margiela numbers are on its labels, ranging from 0 to 23.
0 : Women's handmade garments.
0 10 : Men's handmade garments.
1: Refers to women's collection.
10: For men's collection.
4: Women's dresses.
14: Men's suits.
22: Women's and men's shoe collection.
11: for unisex accessories.
13: Decoration, objects and publications.
MM6: Women's urban fashion.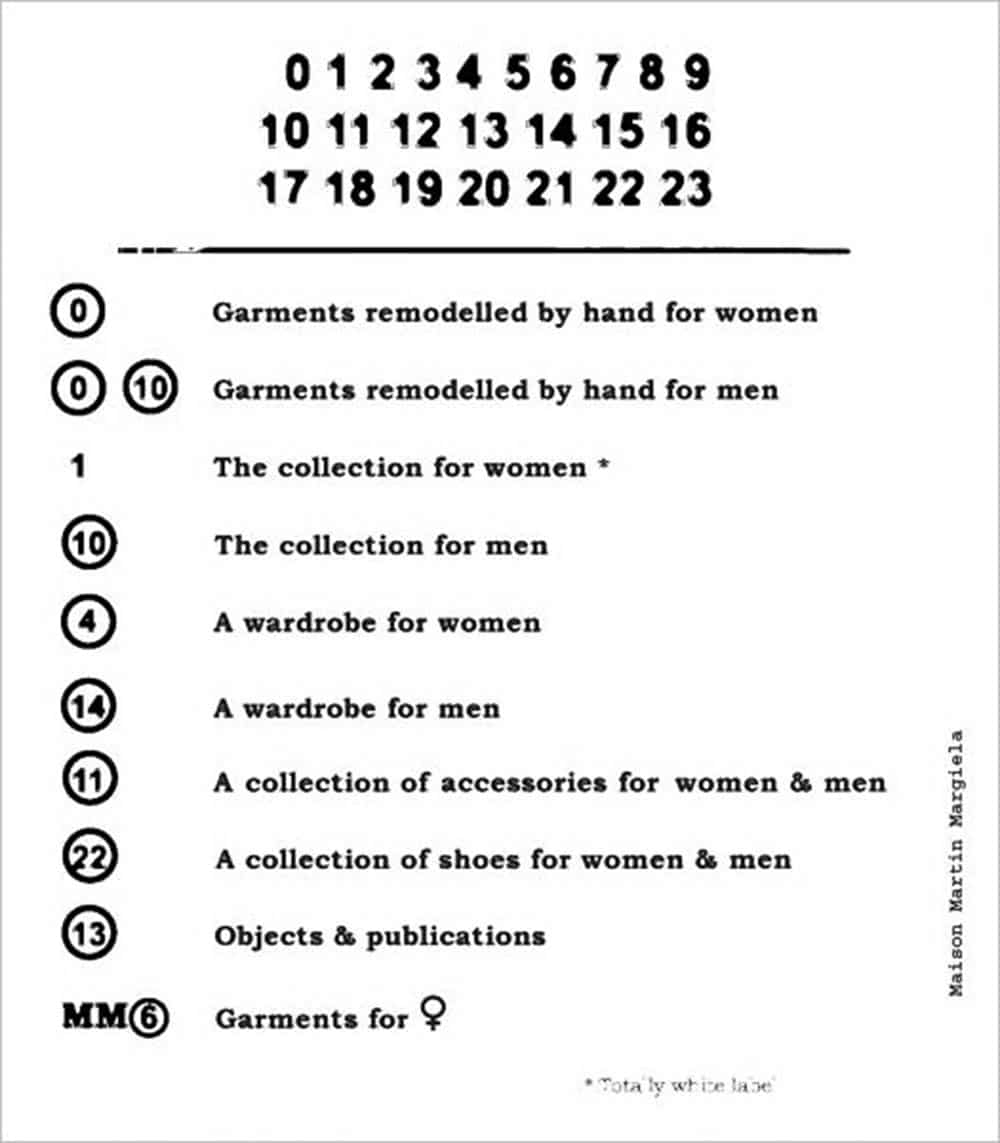 Masion Martin Margiela is still on the market without its original creator -unfortunately- and without a replacement. We are happy with the creative team of designers who captured his essence and allow us to continue to enjoy it today.