READ IN: Español
Martine Rose once again teamed up creatively with Nike to design a football jersey inspired by The Lost Lionesses of 1971. London's THE FACE magazine unveiled the updated silhouette for the fans in its 007 sports special.
The cover, created by Martine Rose, features both the designer and an all-star cast of England footballers Mason Mount, Leah Williamson, and Jordan Nobbs, as well as up-and-coming musicians ENNY, Sherelle, and Blackhaine.
The shirt, as an ode to the iconic England team, is depicted with the England crest on one side and Rose's 1971-inspired badge on the other. In addition, the reimagined silhouette is fully reversible and convertible.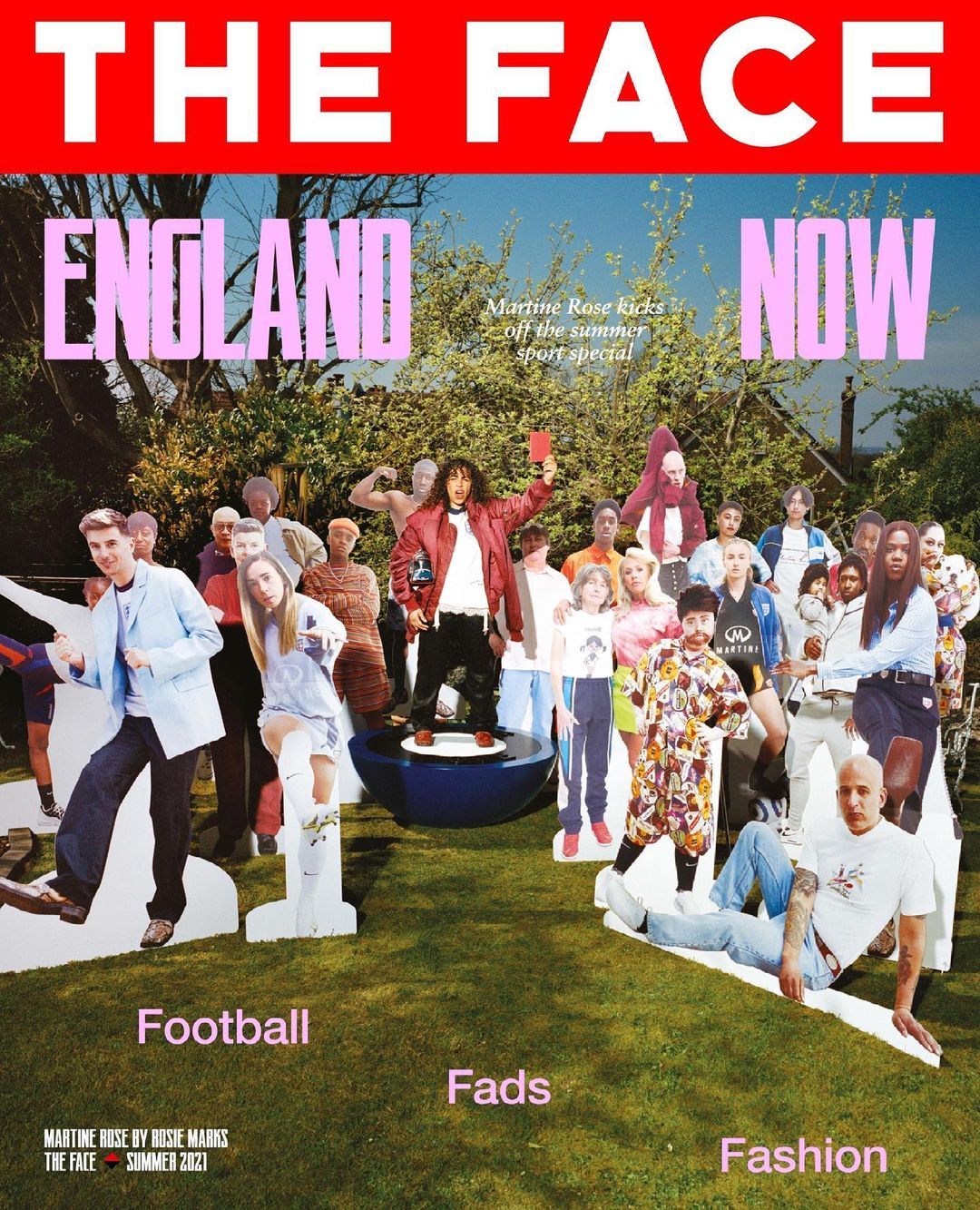 "We started with the way the jersey is worn, looking at when players celebrate and how they pull it over their heads," Rose explained the concept of the jersey in the press release. "People started using it to protest, so they would wear T-shirts underneath and then pull the jersey up. It became a celebration rather than a form of protest or message, which was really interesting."
Martine Rose x Nike's "The Lost Lionesses" T-shirt will be available from July. We'll keep you posted on any new developments.