READ IN: Español
Matthew M. Williams, creative director of 1017 ALYX 9SM , has just presented his new and upcoming collaborations with Nike.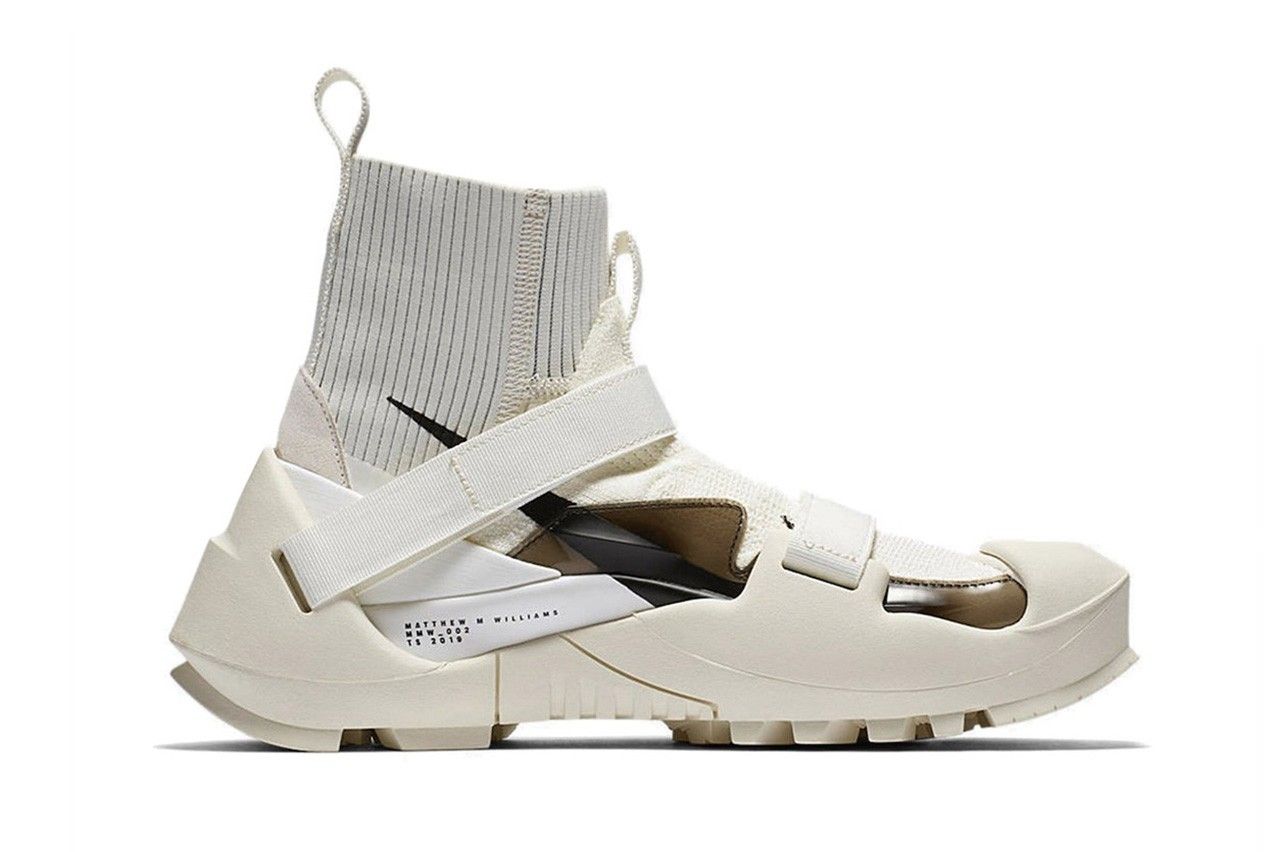 Two new creations, never before seen in Oregon's giant, that combine a certain Free Run aesthetic with a sock upper and a Vibram sole. A mix of elements that reminds us of the footwear of his latest collection with ALYX.
The closure depends on the straps and not on the laces. A mix of utilitarianism and technical aesthetics that combines the best of both worlds: Alyx and Nike. One proposal is more aerodynamic and the other is more technical.
Both shoes are soaked with the imaginary of 1017 ALYX 9SM, even the leather insoles with the logo connect us with the High End finishes. There is still no information about the launch, but without a doubt this collaboration has already become a #must of 2019.