READ IN: Español
New jewelry collection by Miu Miu in collaboration with artists Nathalie Djurberg & Hans Berg challenges the codes of fine jewelry. 
The creations in "A Remedy" are inspired by a series of sculptures created by the artists in 2015. Like the sculptures, the colorful and innocent jewelry appears in the form of flowers, animals and pills. All of the pieces in the collection are hand-finished resin elements and hand-polished and galvanized metal in a nickel-free gold finish.
Djurberg and Berg were also the artistic directors of the campaign. The whole campaign conveys the innocence and color of the collection. Photographed by Julien Martinez Leclerc and styled by the usua Lotta Volkova, the images show Isadora Bjarkardóttir Barney wearing the jewelry and interacting with otherworldly creatures, from birds to skeleton hands.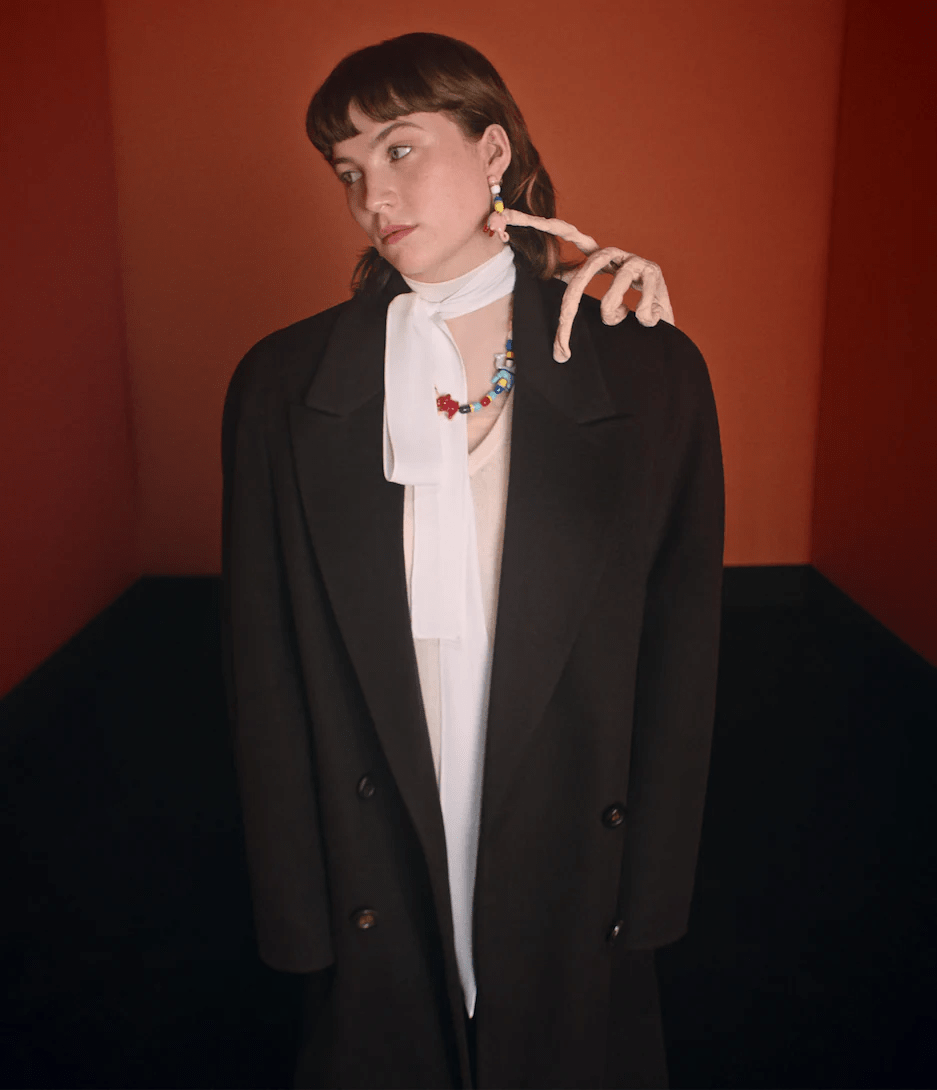 The campaign's audiovisual piece shows jewelry from different perspectives. First, through the eyes of actress Isadora, then through our own; and finally through those of otherworldly creatures.
They haven't missed a beat. As if the campaign and concept were not enough, the packaging is also a real eye-catcher. Pieces come in awesome boxes with drawings of flora and fauna in vivid tones. When you open the box, music composed especially for the project by Hans Berg is played inside.
This is the first time that Isadora, daughter of Icelandic music star Björk and American artist and film director Matthew Barney, has done a major fashion campaign – will she join Emily Ratakkowski and other models, and from now on be a regular muse for Miu Miu?