READ IN: Español
Festival•B reveals first confirmations and its celebration in September at the Parc del Fórum, after gathering more than 10,000 people in its B•XTRA SON Estrella Galicia cycle last weekend.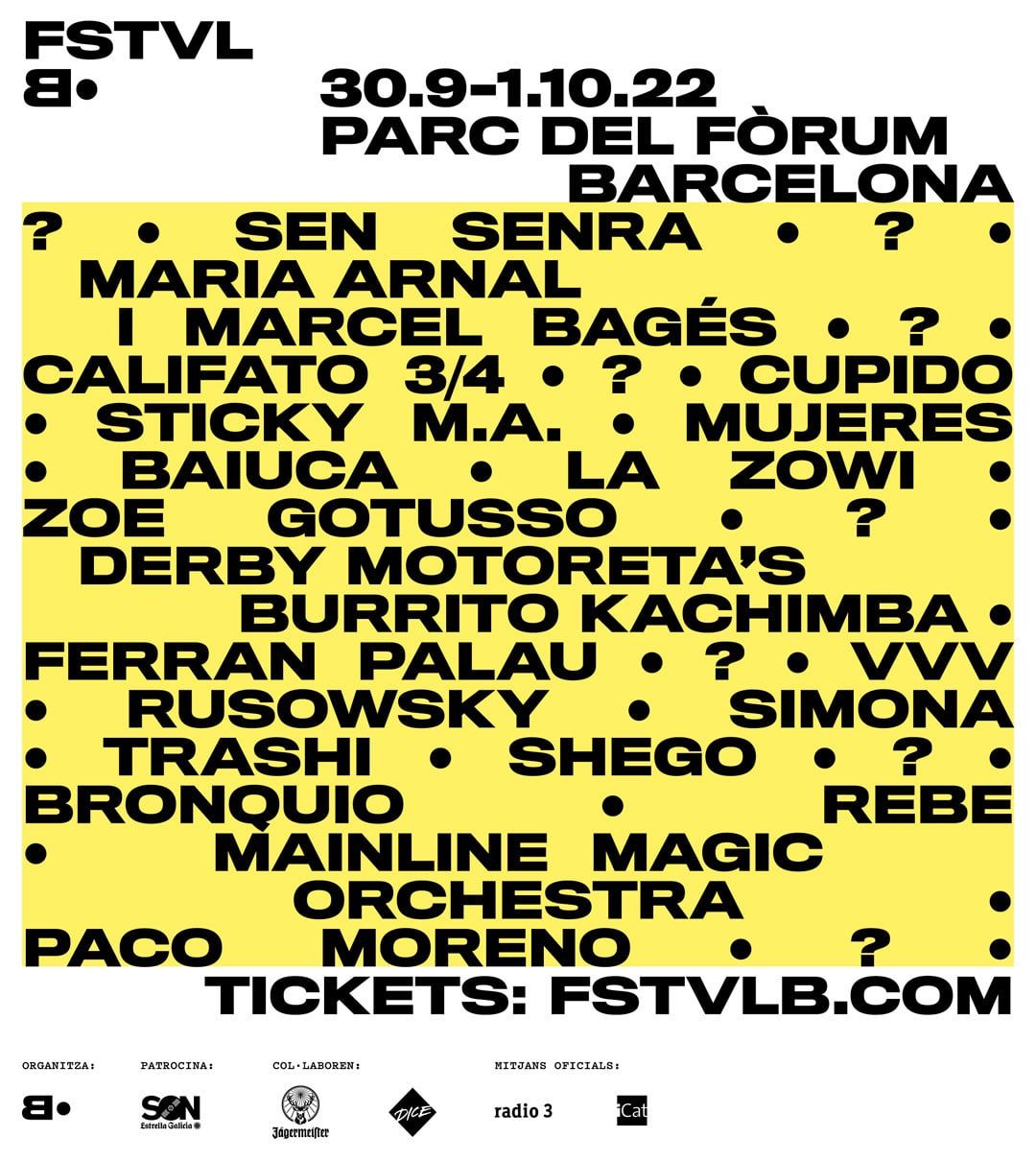 After gathering more than 10,000 people at its B•XTRA SON Estrella Galicia concert series, which took place between 3 and 6 March at the Fàbrica Fabra i Coats, the Festival•B announces its move to the Parc del Fòrum on 30 September and 1 October 2022. In this way, the festival goes a step further and moves its exquisite selection of musical proposals that set various independent scenes on fire to a new stage.
Festival•B is a festival of urban and independent music culture, and the main showcase in Barcelona for the freshest musical trends and alternative sounds of the moment. A necessary festival that has carved out a niche in the agenda as a unique event eagerly awaited by a young audience that embraces new trends, responsible for hanging sold out in each of its last four editions.
Sen Senra, Maria Arnal i Marcel Bagés, Califato¾, Cupido, Sticky M.A., Mujeres, La Zowi, Baiuca, Zoe Gotusso, Derby Motoreta's Burrito Kachimba, Ferran Palau, VVV, Rusowsky, Simona, Trashi, Shego, Bronqui, Rebe, Mainline Magic Orchestra and Paco Moreno are the first confirmations of a line-up that promises new surprises that will be unveiled in the coming weeks.
In its eagerness to support and promote emerging talent, Festival•B has teamed up once again with Jägermusic, Jägermeister's music programme, including in its line up several artists from its roster: Trashi, Shego, Bronquio and Mainline Magic Orchestra.
A first batch of PROMO tickets is now available on the festival's website, while stocks last. Get yours by clicking here.