READ IN: Español
At last! That's what many thought when they saw that the iconic Italian fashion house Moschino, directed in recent times by Jeremy Scott, was once again on the official calendar of Milan Fashion Week (MFW), because in case you didn't know, this last show was the firm's return to the city.
Nobody wanted to miss the event, not a single free space in the industrial style location they chose, which was to be expected as the show is always one of the ones that generates the most expectation and commotion wherever it goes.
With an army of models captained by Parker Van Noord and Fernando Lindez and putting the world on the line for the yellow and black pieces that opened the show, the more than 50 looks that made up the Spring/Summer 23 proposal designed by Jeremy gradually and decisively appeared.
The collection pays homage to the iconic work – and iconoclastic approach – of the late artist Tony Viramontes, who – if you didn't know him – was a fashion illustrator, photographer and visionary whose discipline bridged the worlds of high fashion and celebrity. Moreover, Tony was a vivacious, chameleon-like being who combined free form with realism, toughness with camp, and commercial appeal with intelligent subversion.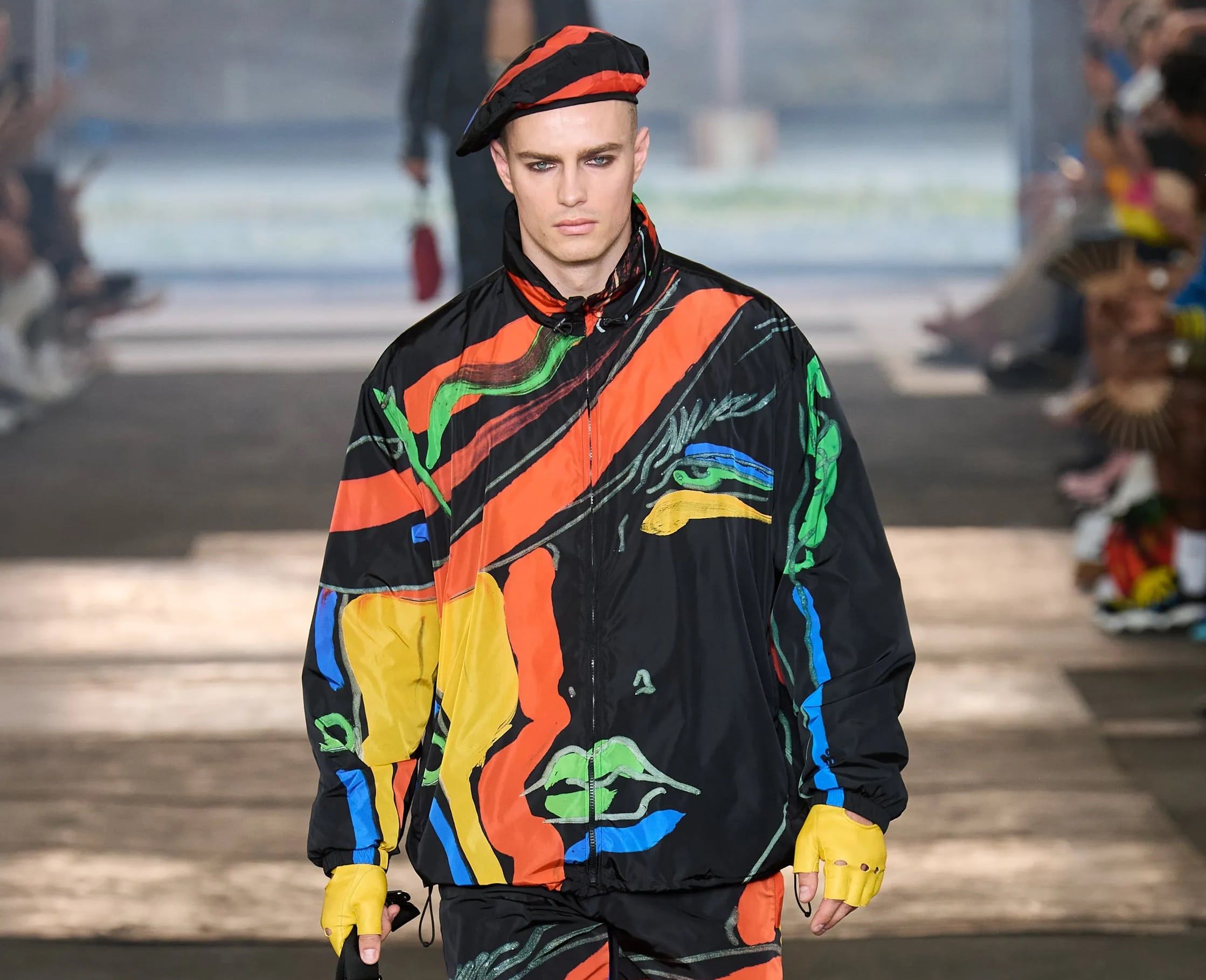 In short, Scott has made clear the admiration he felt for Tony and, above all, for the Buffalo style movement of the 80s led by Ray Petri, as he has celebrated the artist's legacy, including in the collection different elements that made reference to him, such as the motifs, faces and figures that are replicas of the polymath's pieces.
Beyond all this, we can find among the garments of the collection several T-shirts and sweatshirts, tailoring pieces, blazers or coats animated by polychrome treatments, endowed with references to abstract visages, bright but slightly muted colours, striking doodles and expressive strokes cover Moschino's emblematic shapes along with new silhouettes that play with length and height: from long trousers to shorts, pleated skirts to sarongs or tapered trousers to wider ones.
To complement all these looks they used combat boots, creating a modern, mixed language.
Have you had time to watch the latest Moschino show? If you haven't been able to yet, no problem, you can watch it by clicking here.