READ IN: Español
Laura Pérez ( @laurappz ) | The 18′ fall-winter collection by Moschino is to enter a paranormal universe of latex, dominatrixs and sado in which Jeremy Scott injected anarchy and contradiction through garments inspired by the punk of the 70s.
A collection that is the ode to sexuality in which Jeremy's ideas recreate a bondage and exhibitionist scenario based on an ungendered line of tailor suits. The menswear 2018 autumn-winter collection was presented at Milan Fashion Week, alongside the women's pre-collection: a mix with which Scott hacked the runway codes and transgressed the guidelines of Moschino's most classic beginnings.
In this new world, punk appears as an explicit reference through the use of elements such as the typography of clippings with words such as' Bone',' Boy' or 'Hot' applied directly to garments, raincoats printed with safety pins, chains or bombers. Not to mention the anarchic and eccentric play on the seams, garments and fabrics included in the entire collection.
This time, the Moschino codes moved through a unisex line of superimposed layers, asymmetries, prints and graphics that totally reverted the initial/traditional tailor suits. Based on a palette of dark tones, Scott introduced total random looks with floral prints, prints of Renaissance works and translucent women, as well as transparencies highlighting the woman's silhouette.
Moschino FW18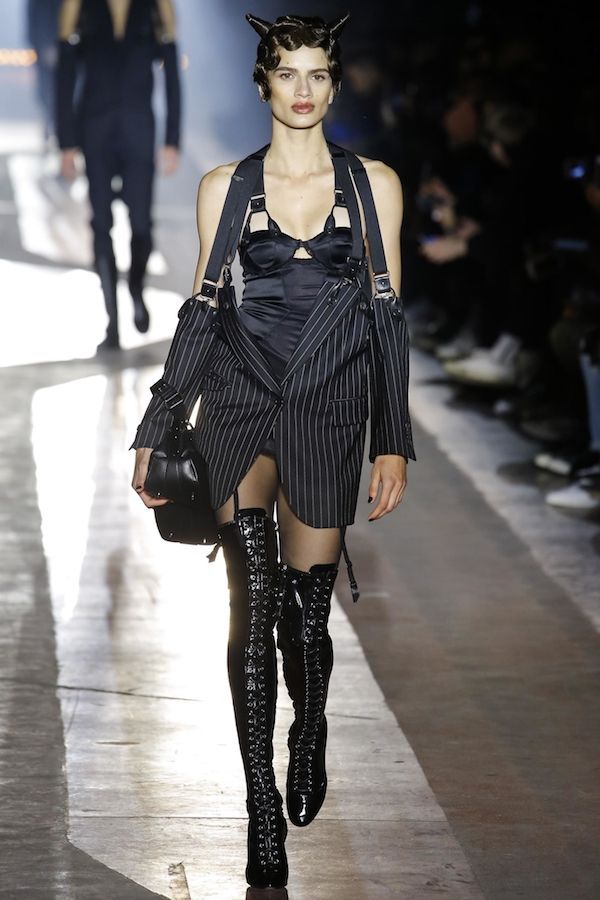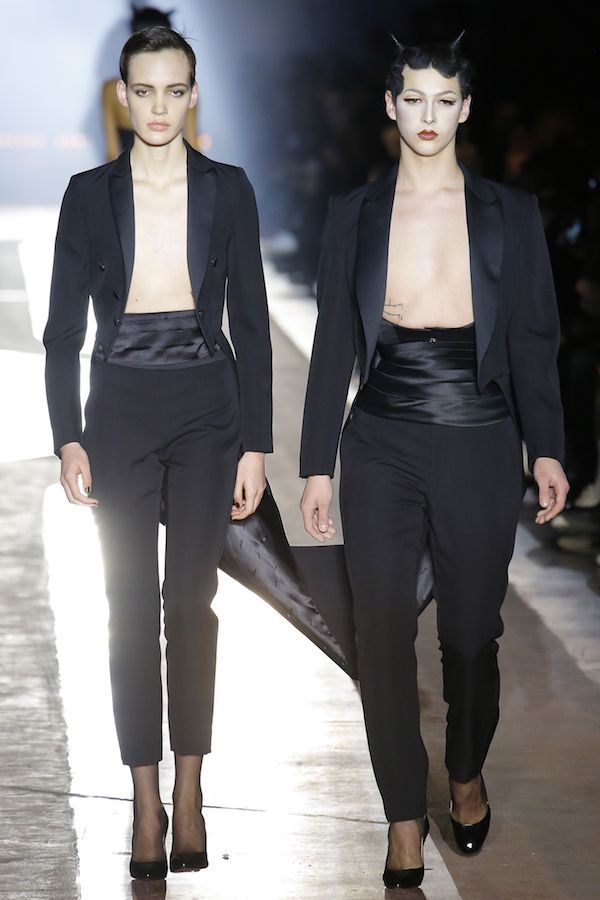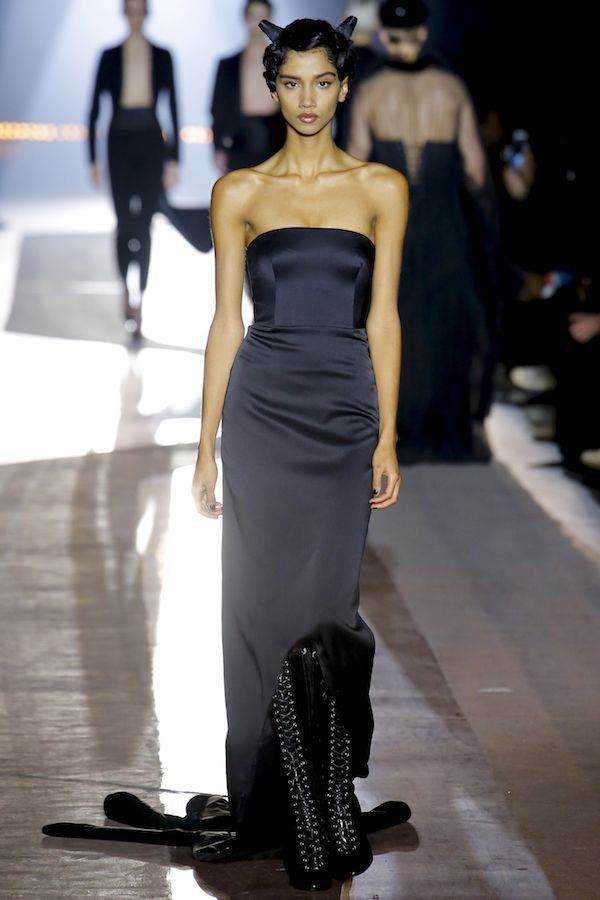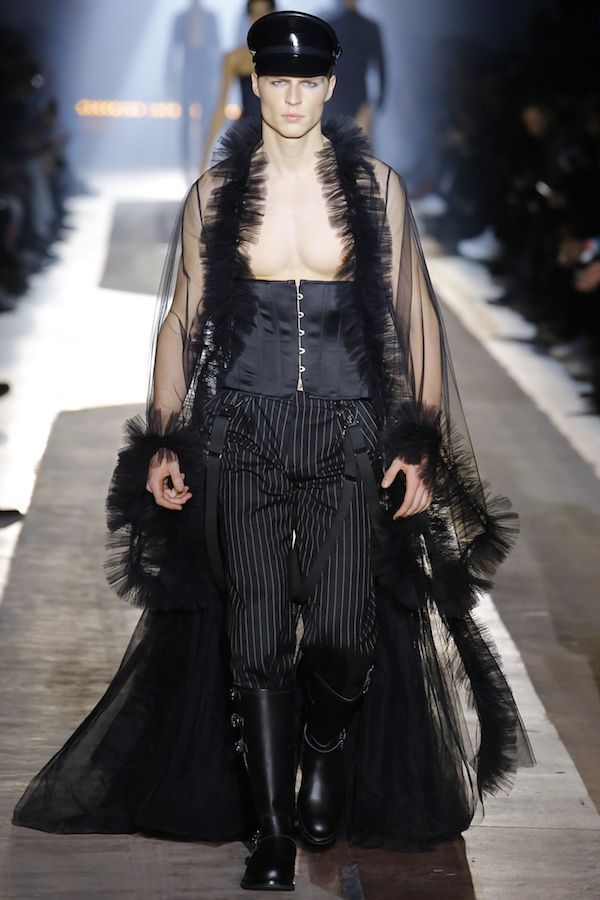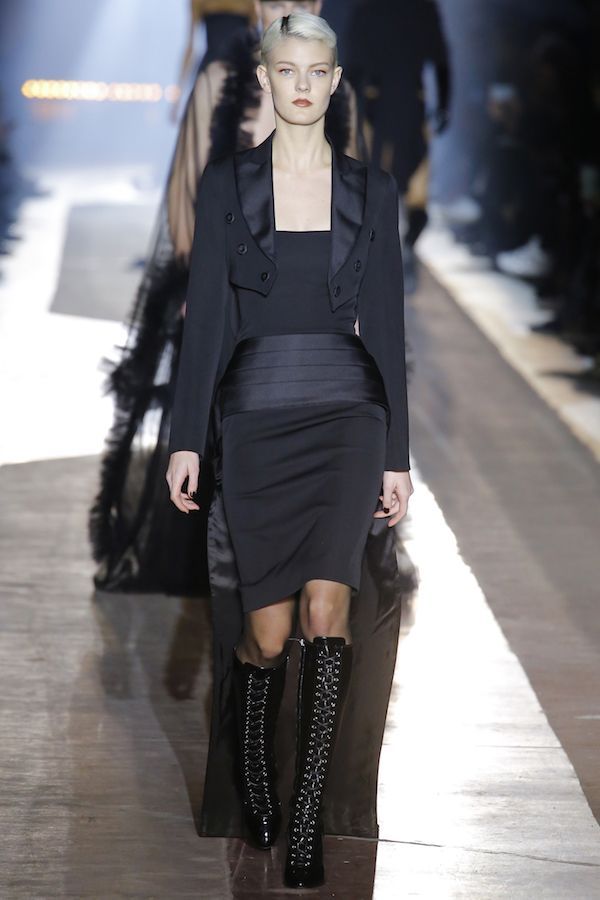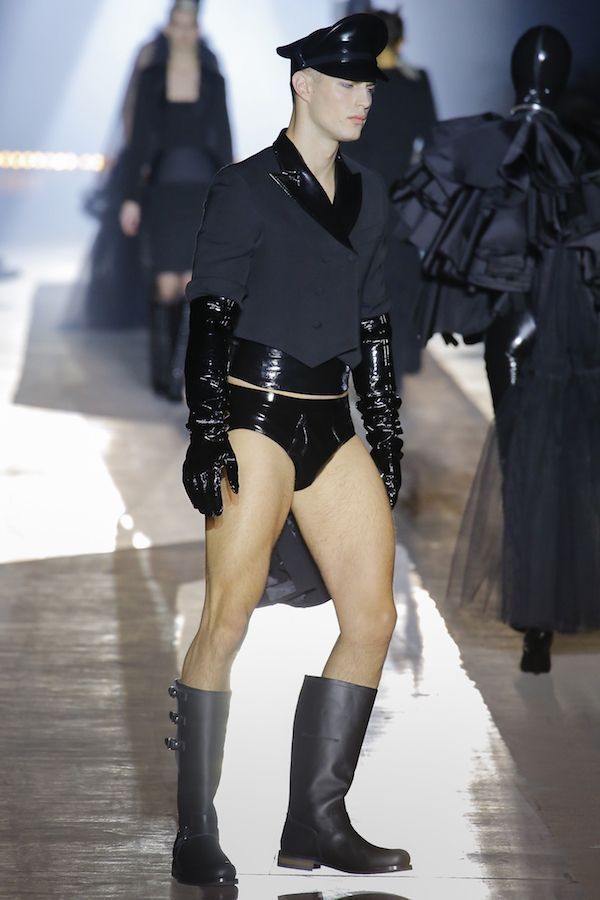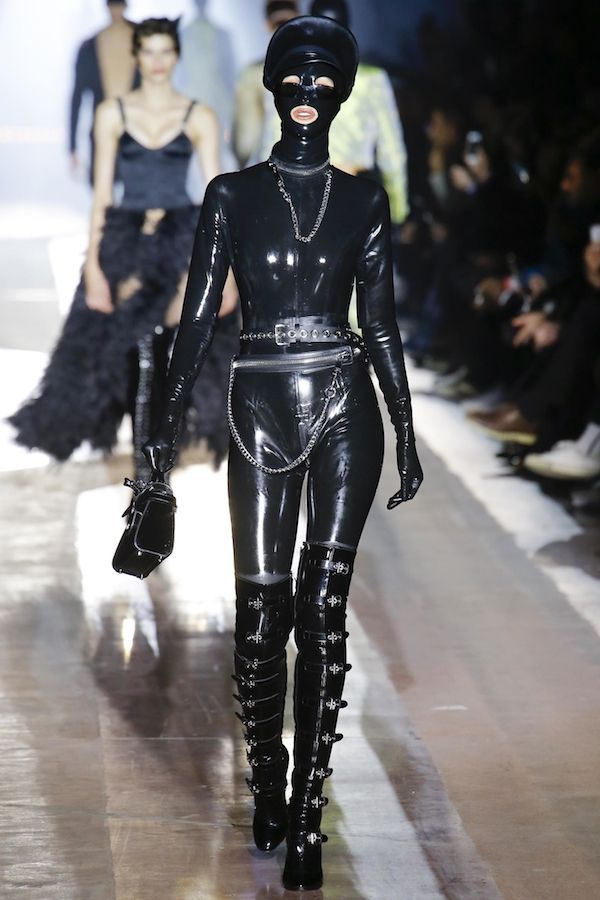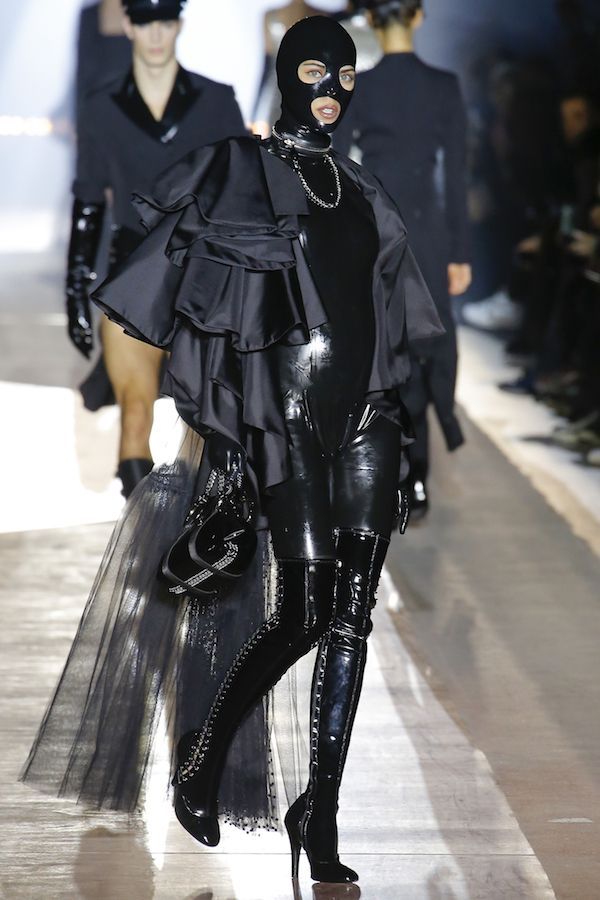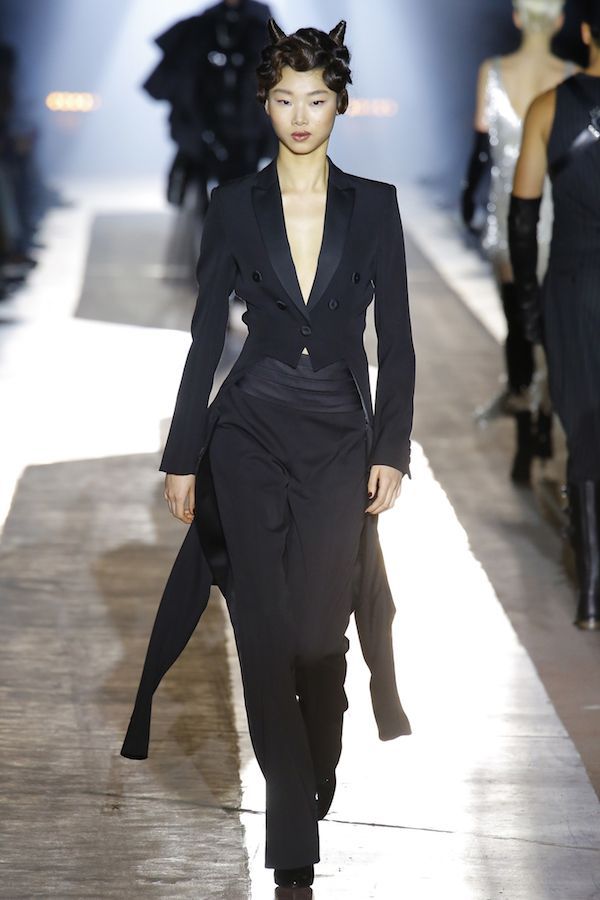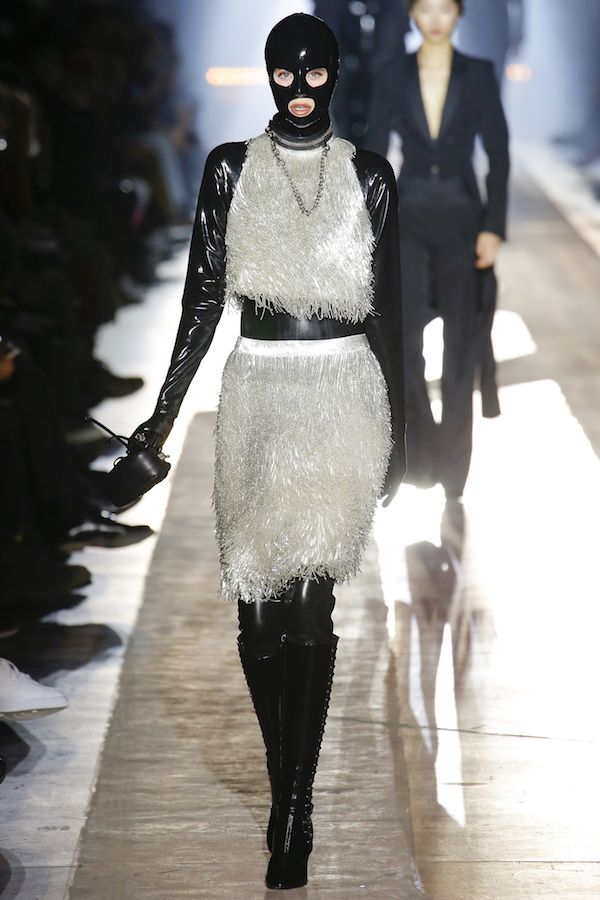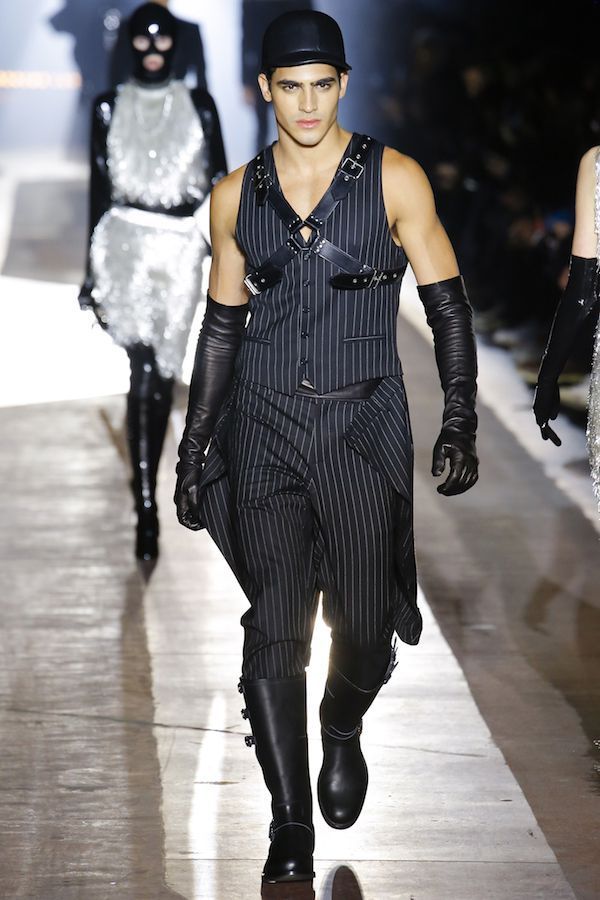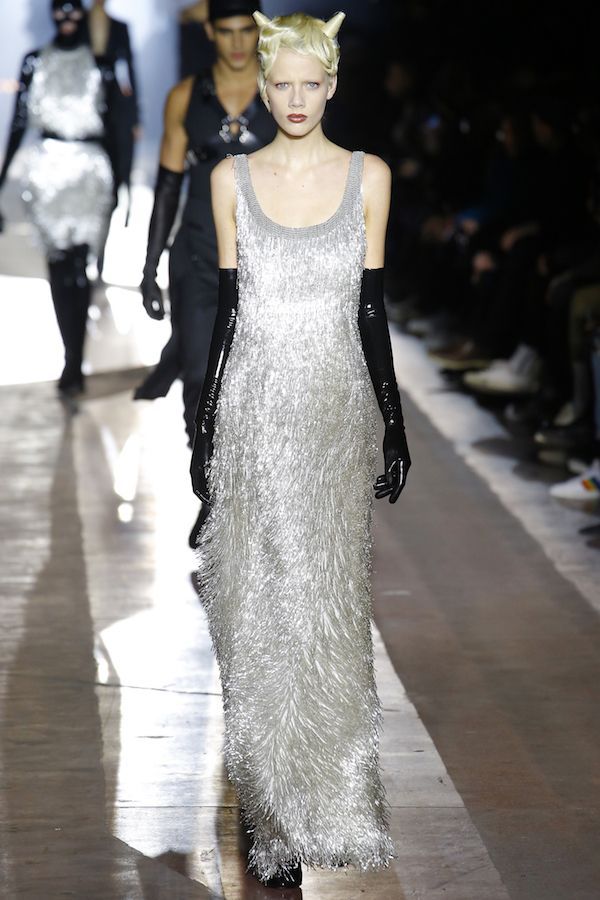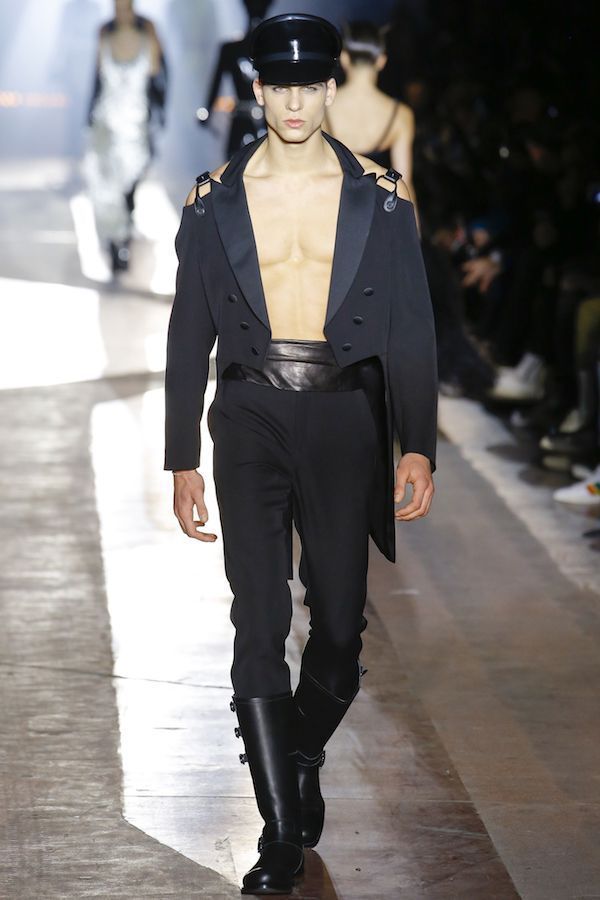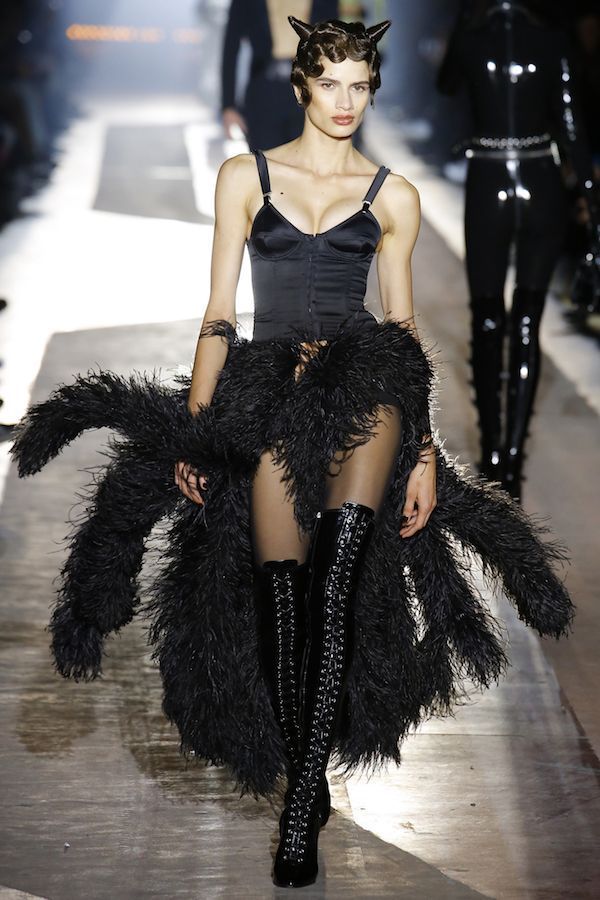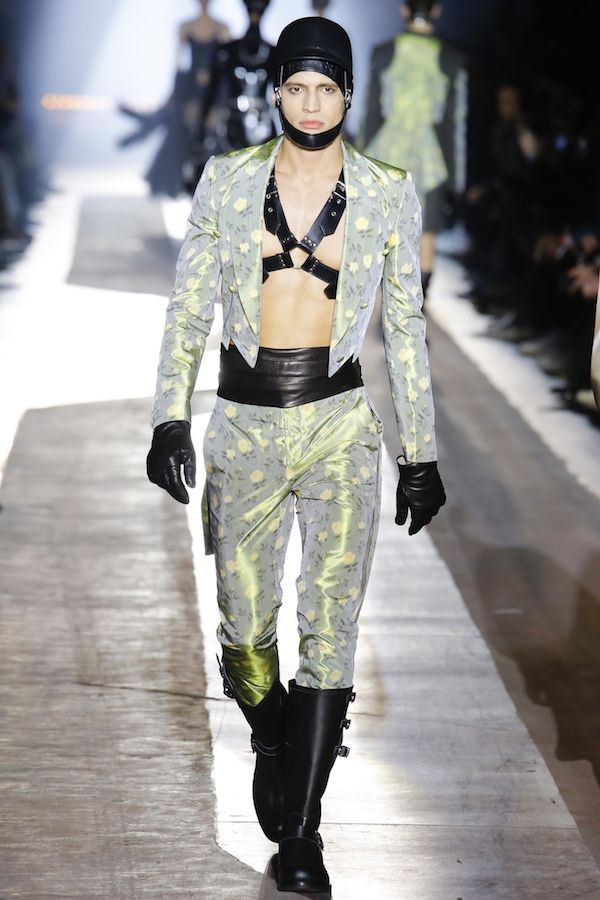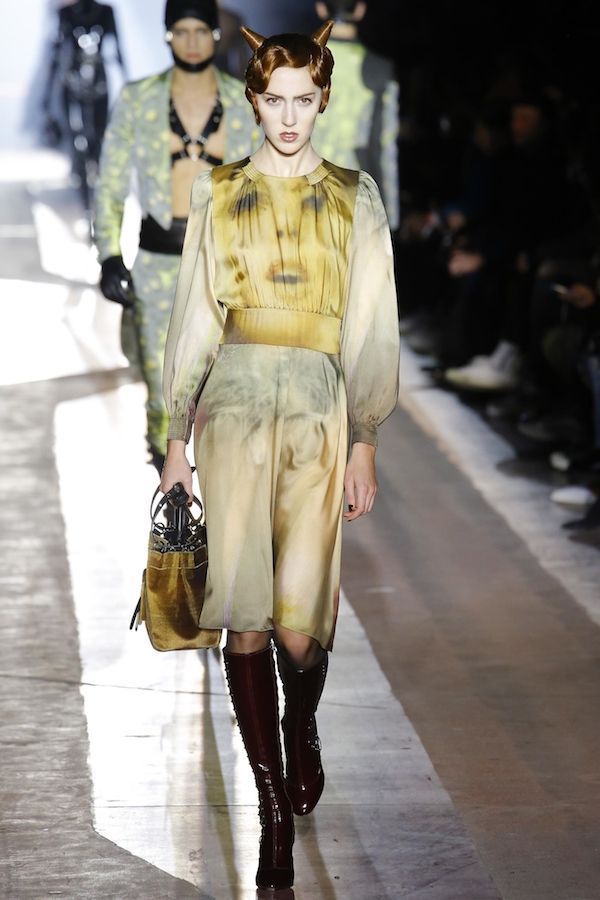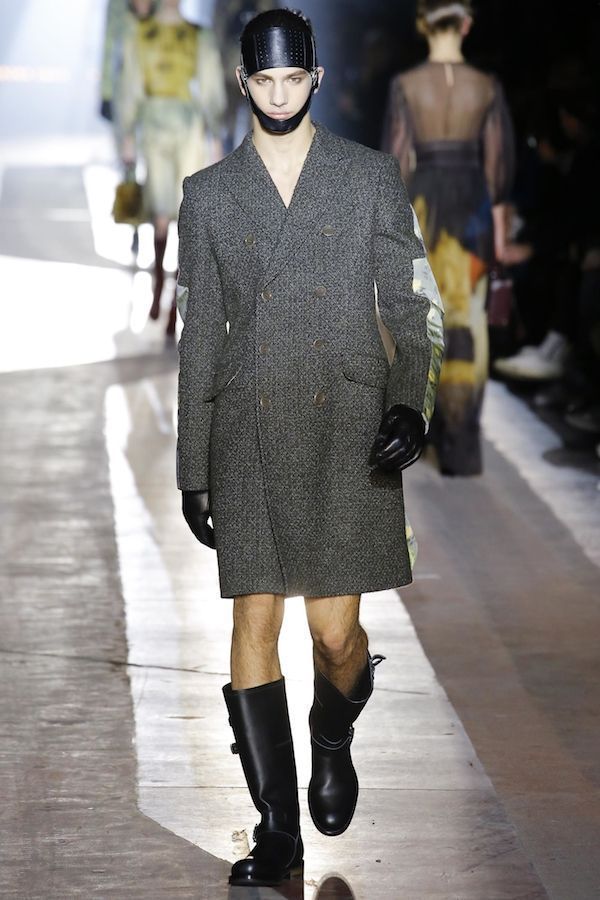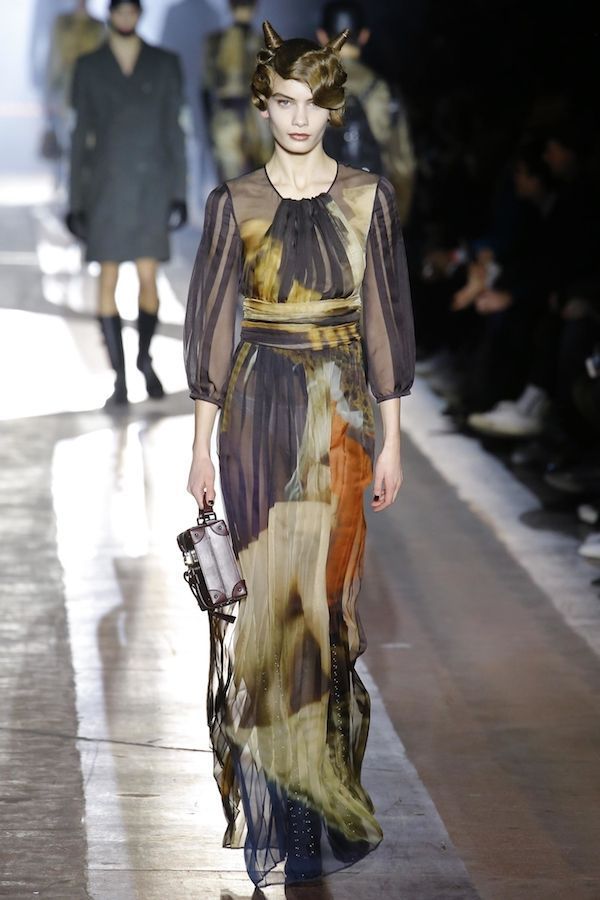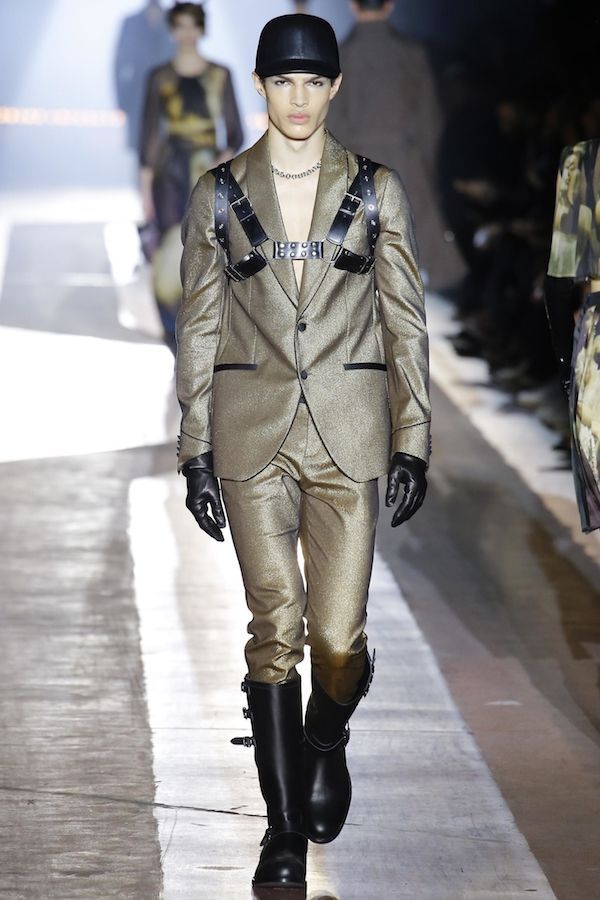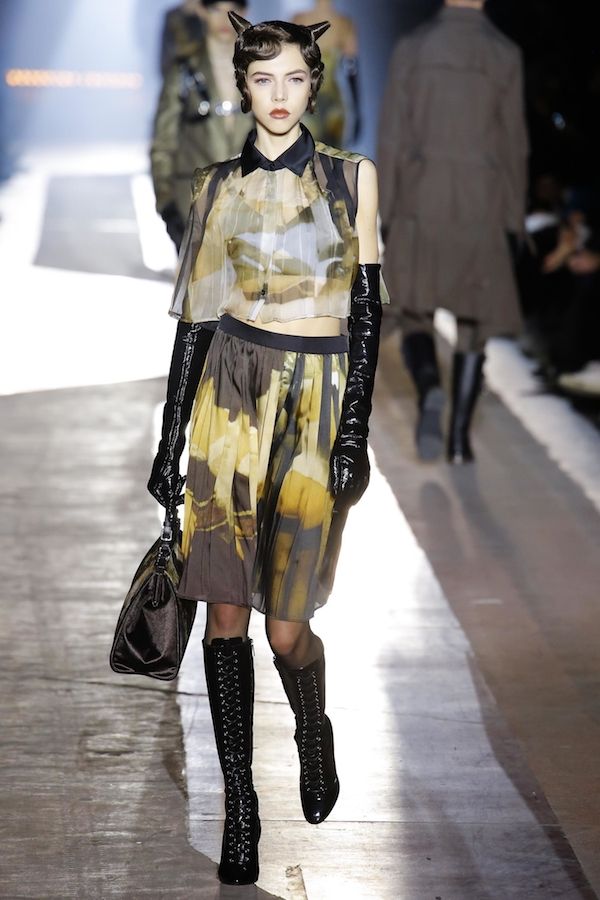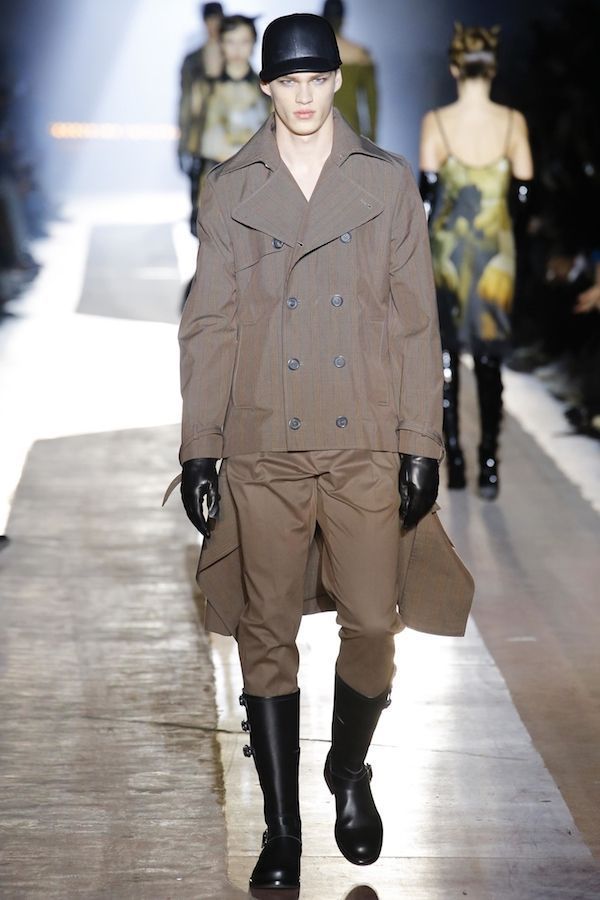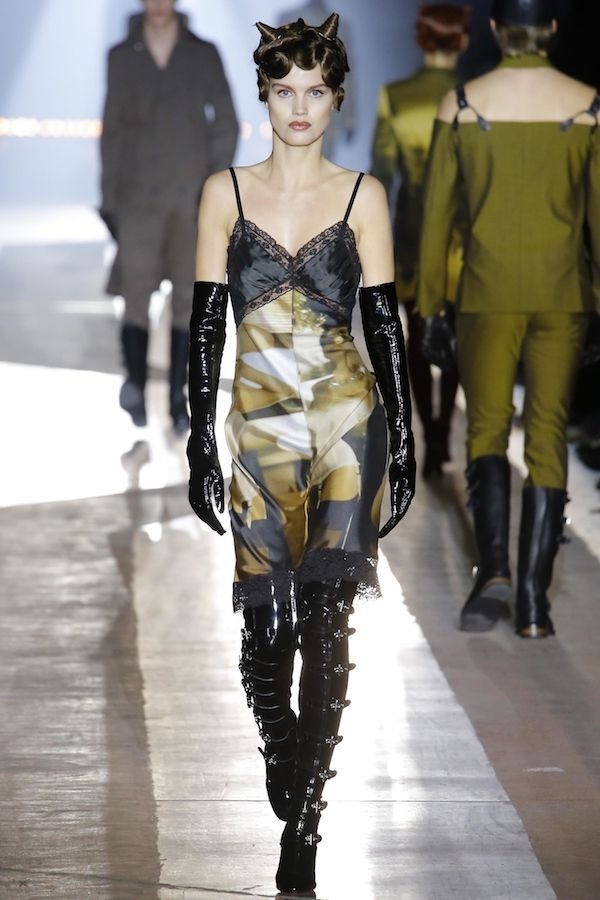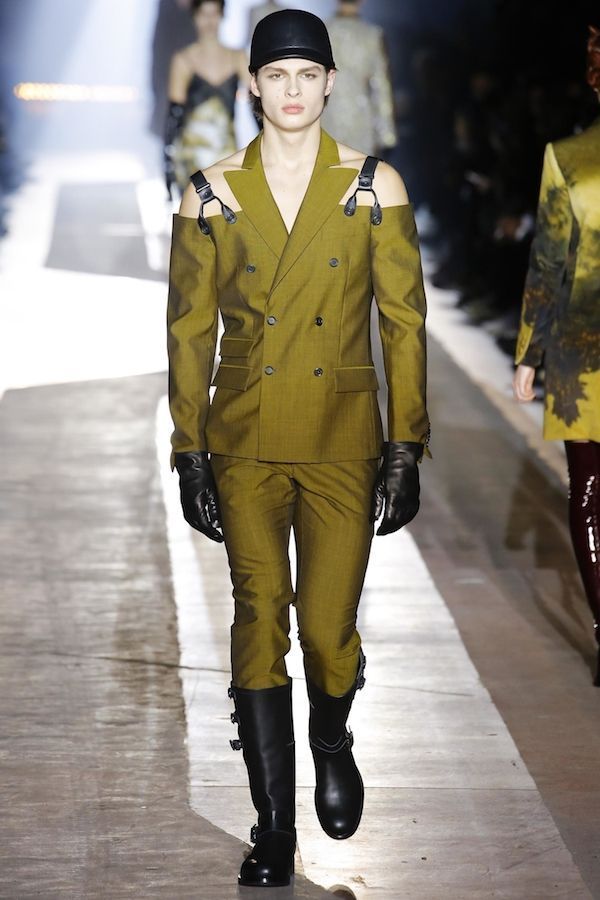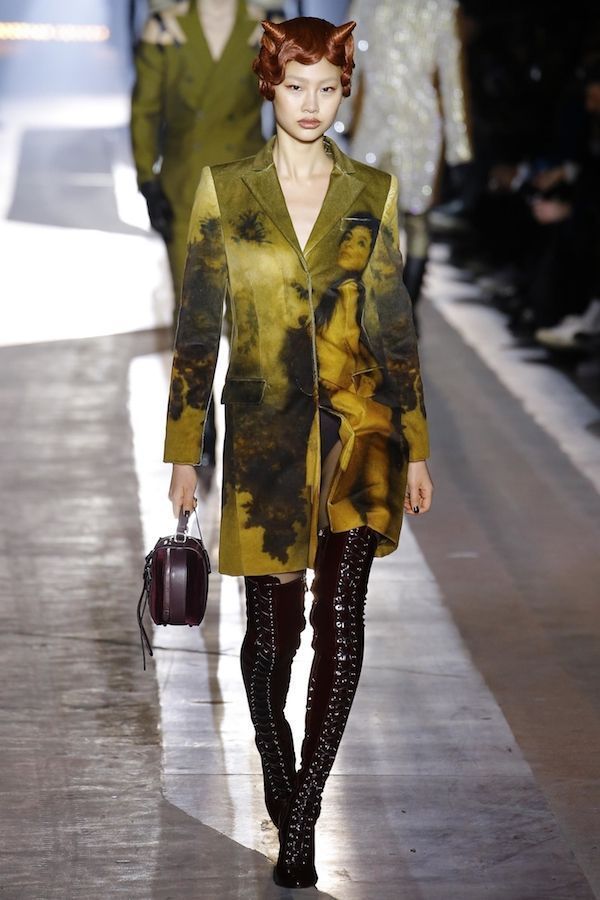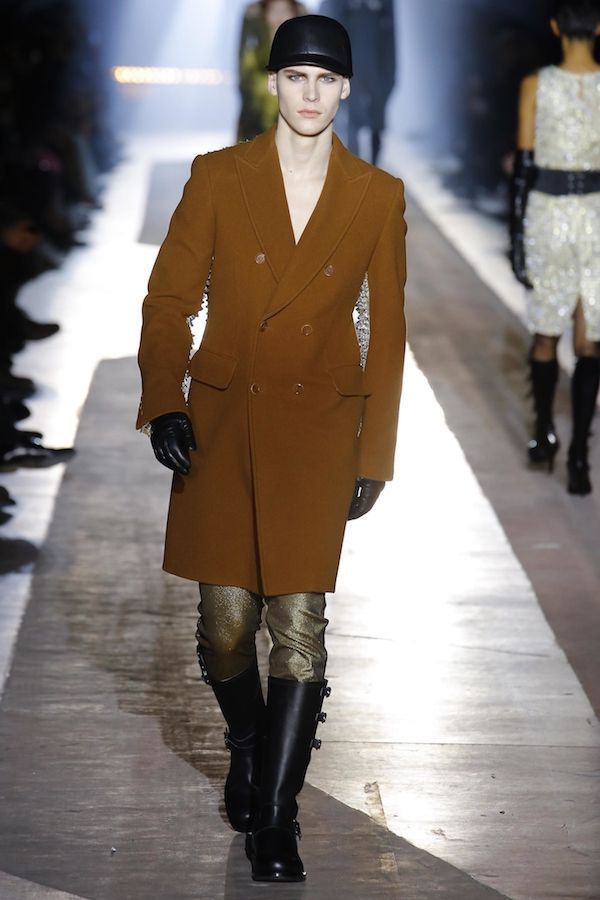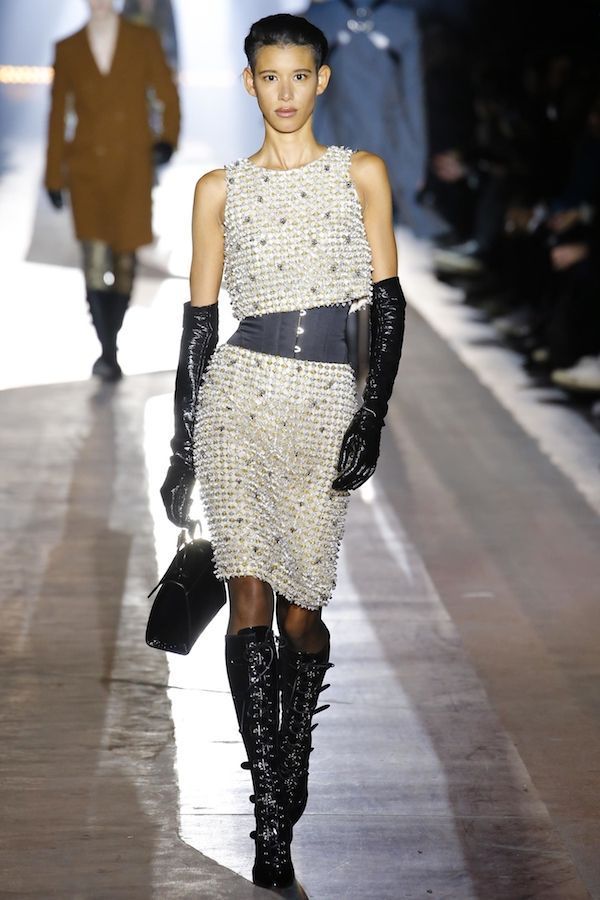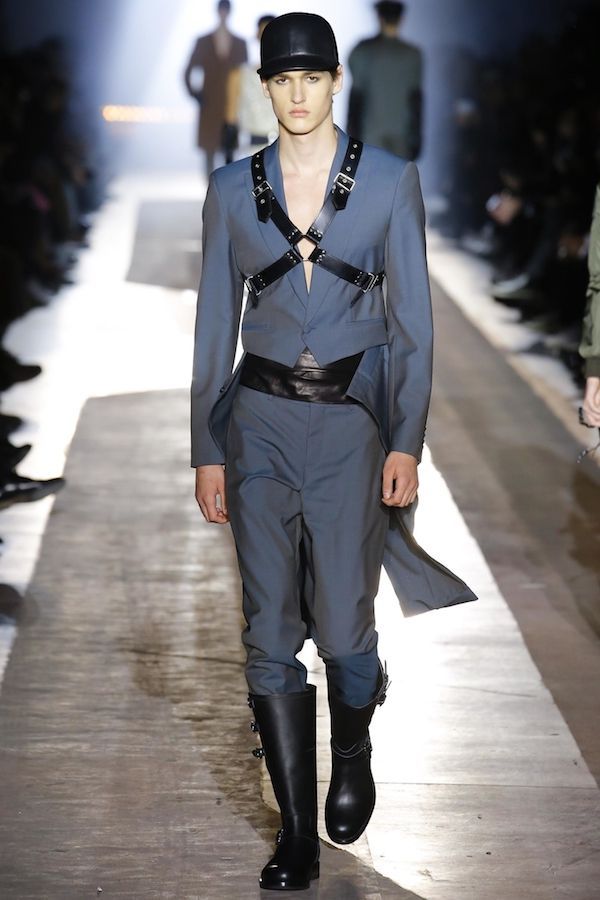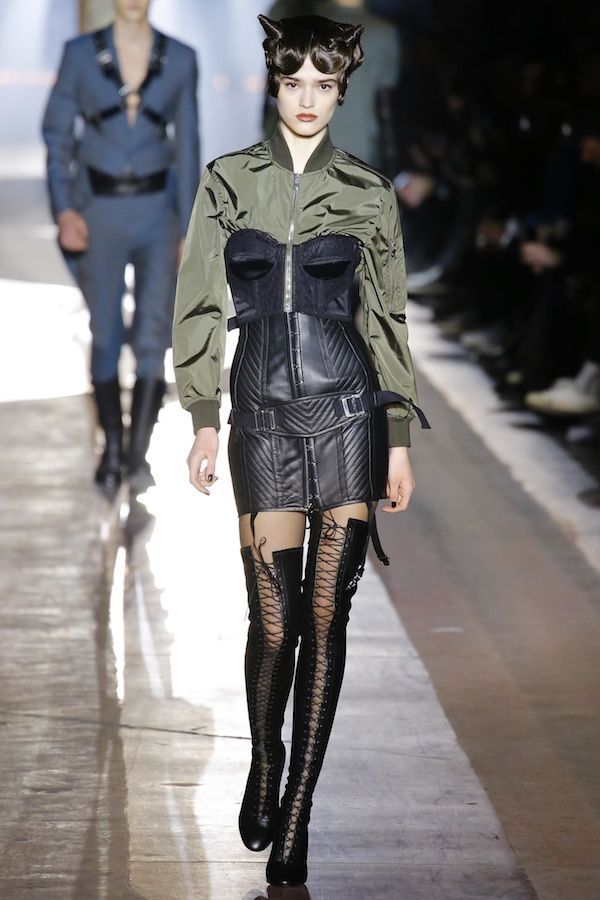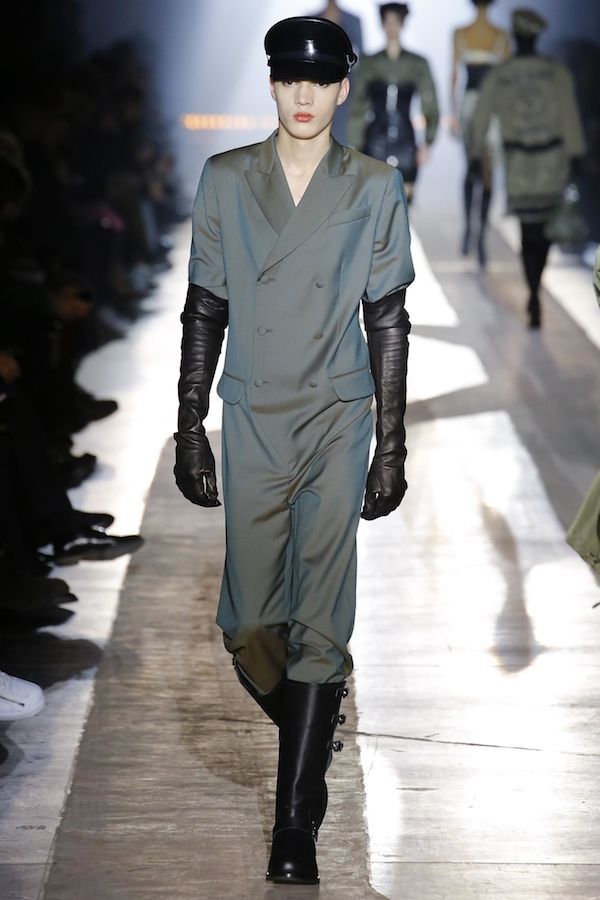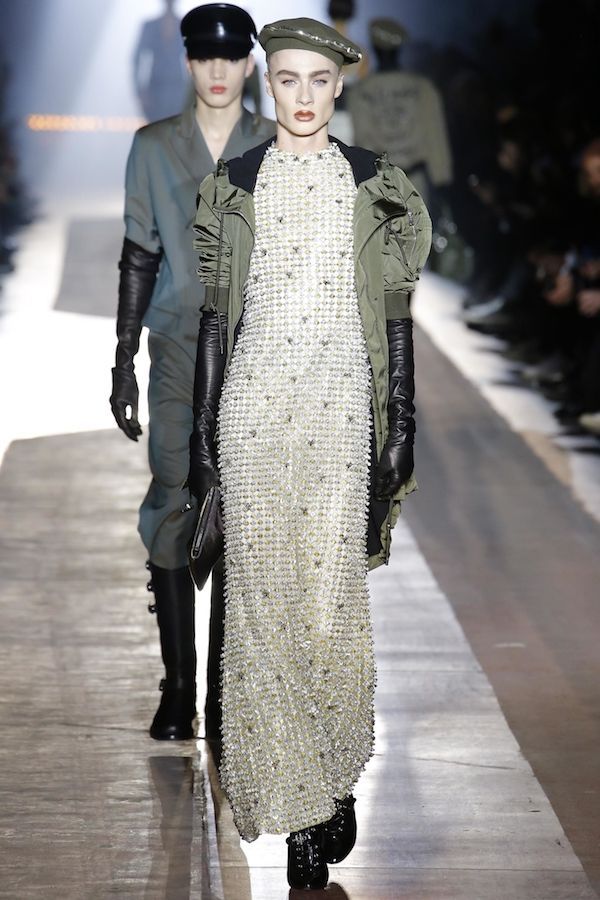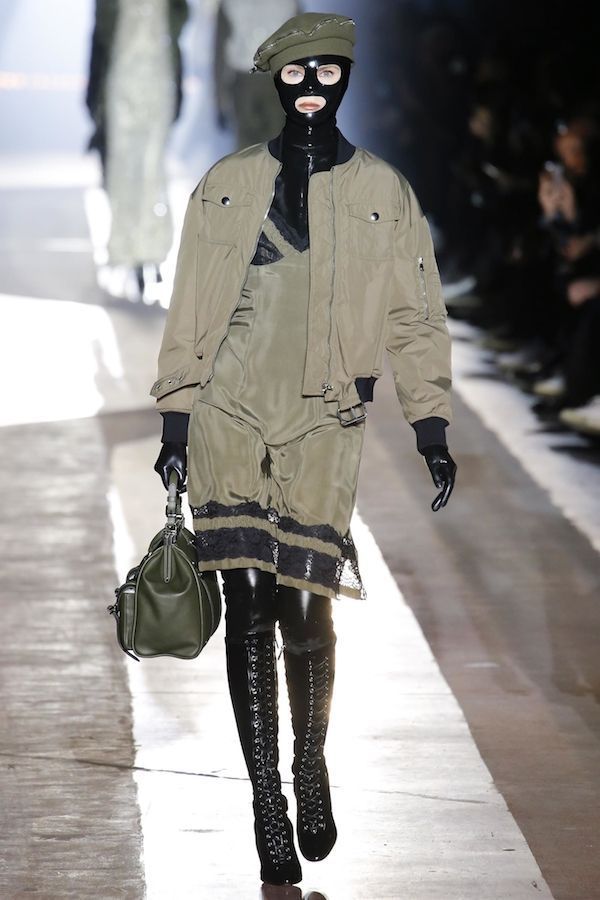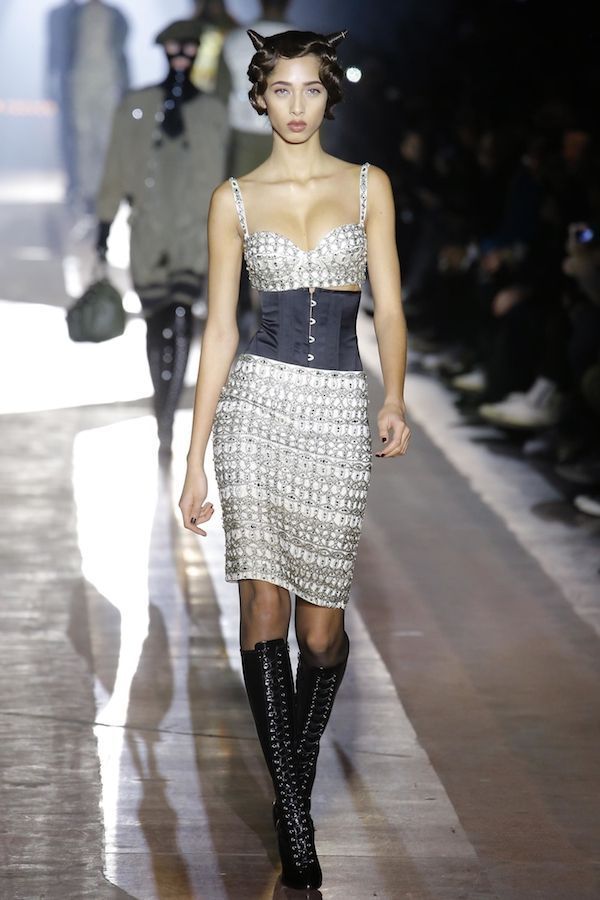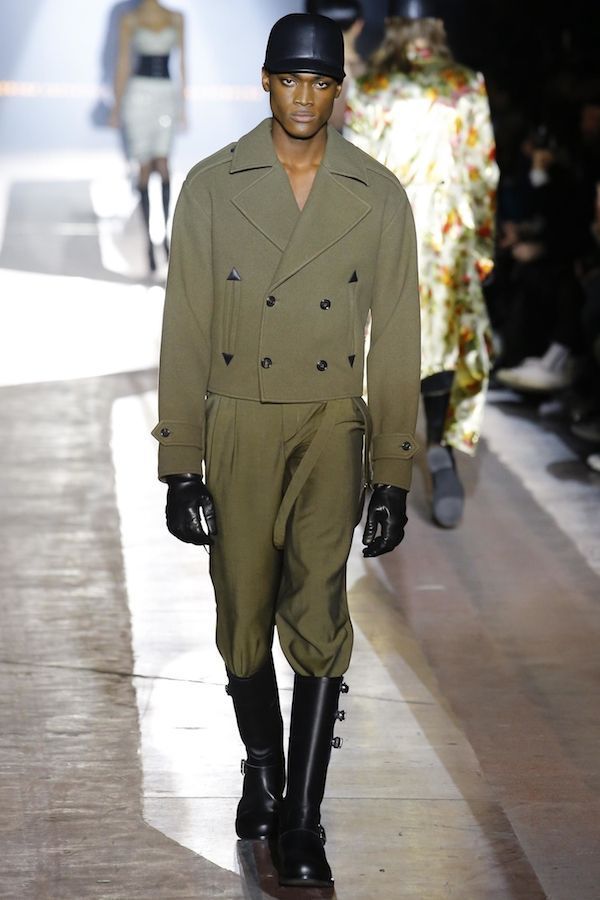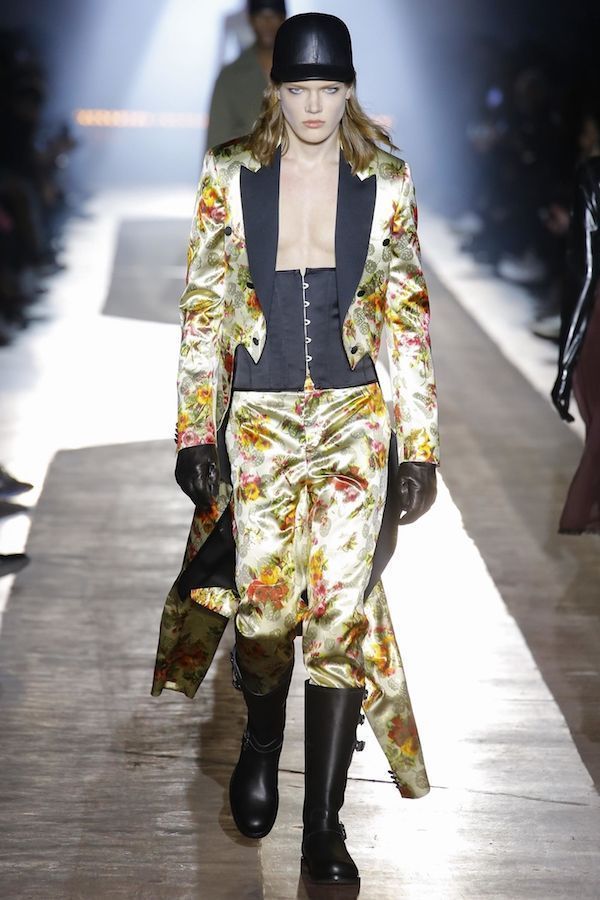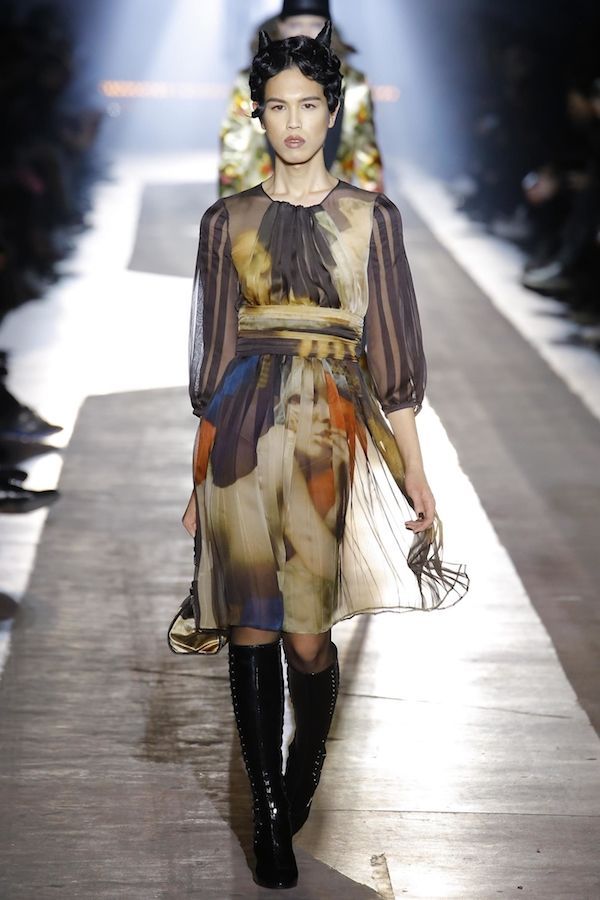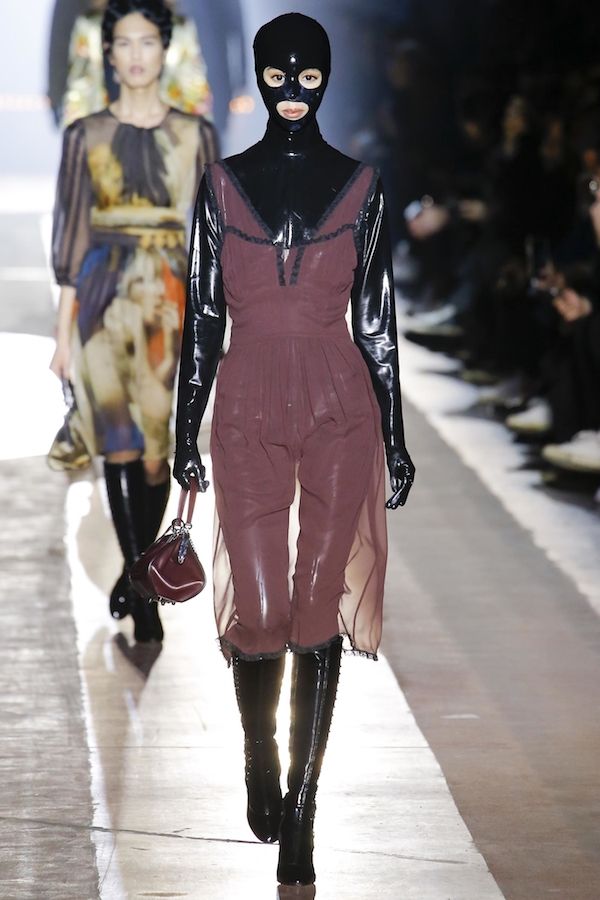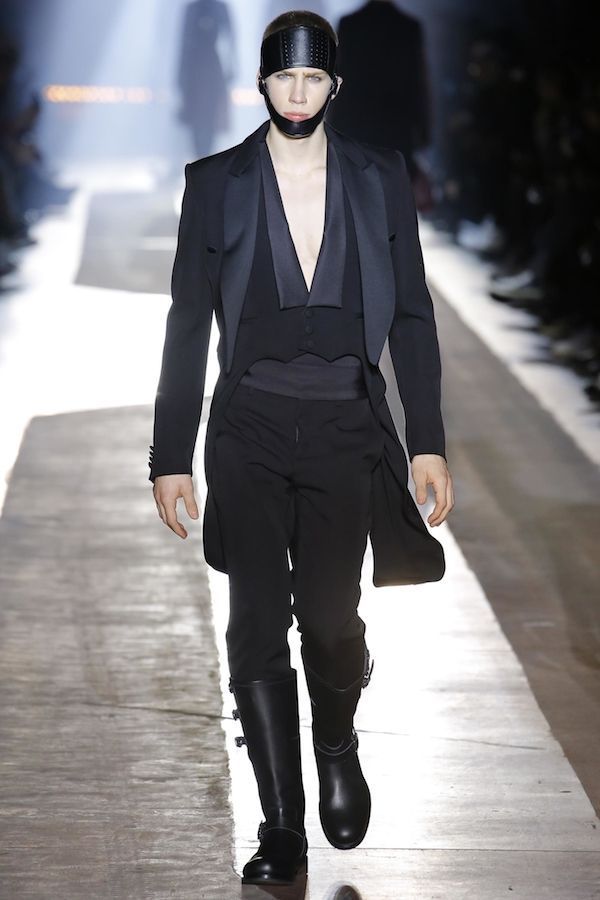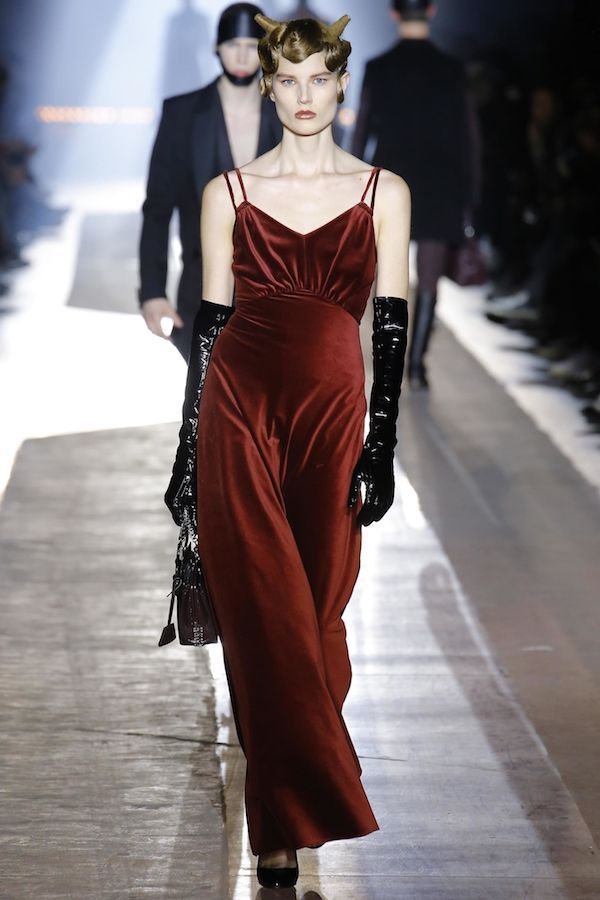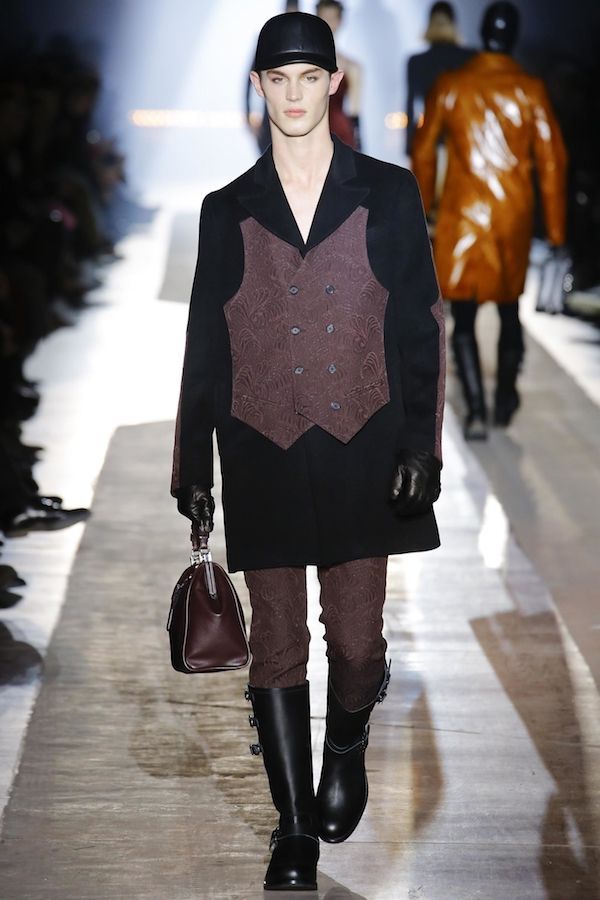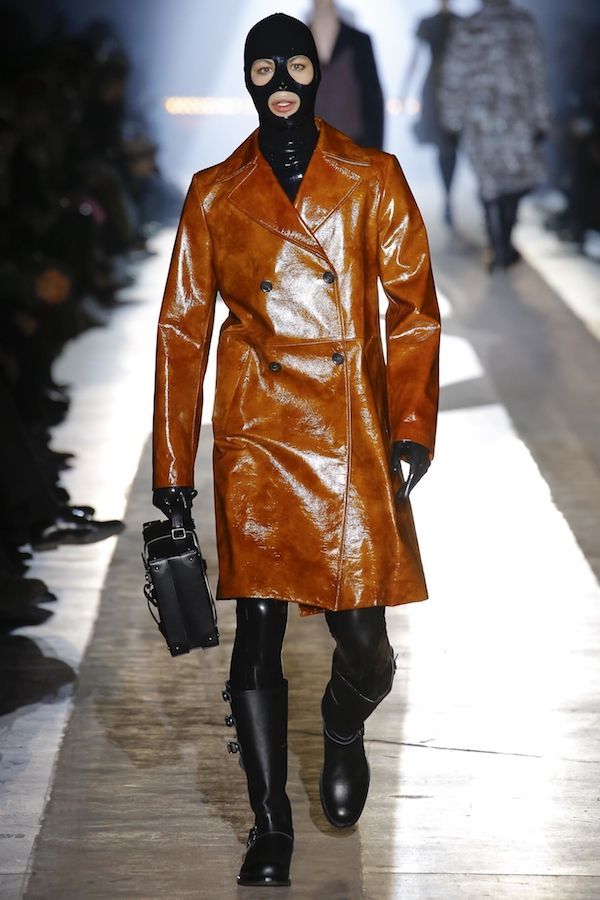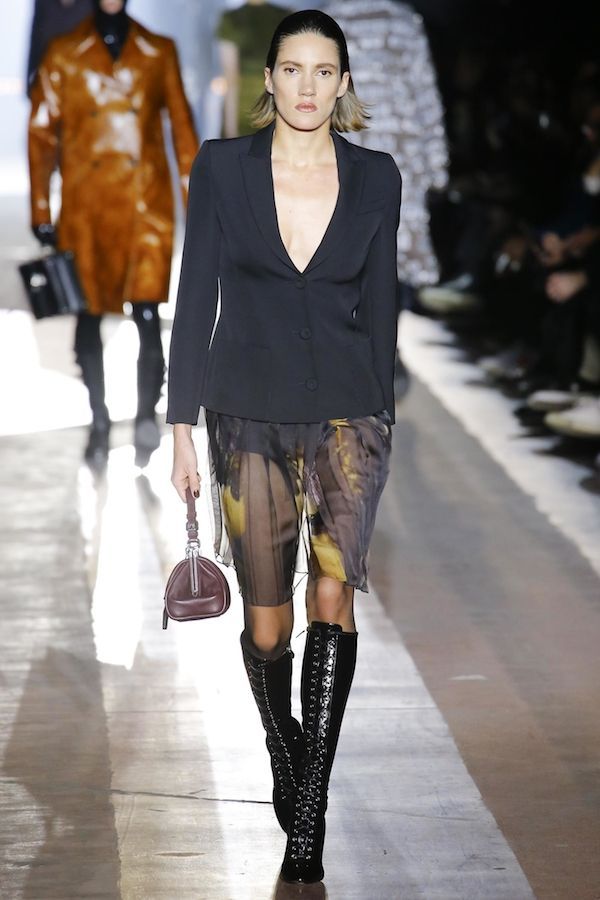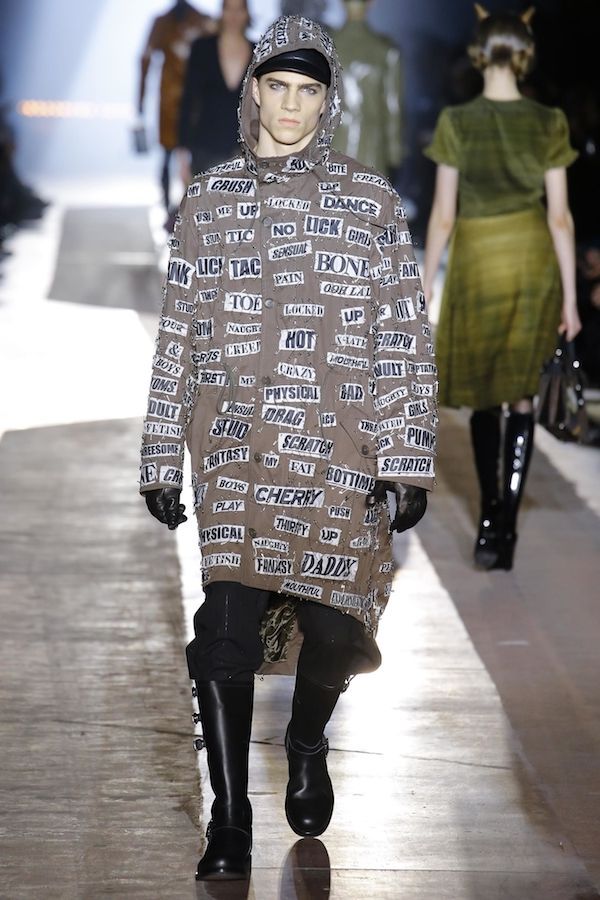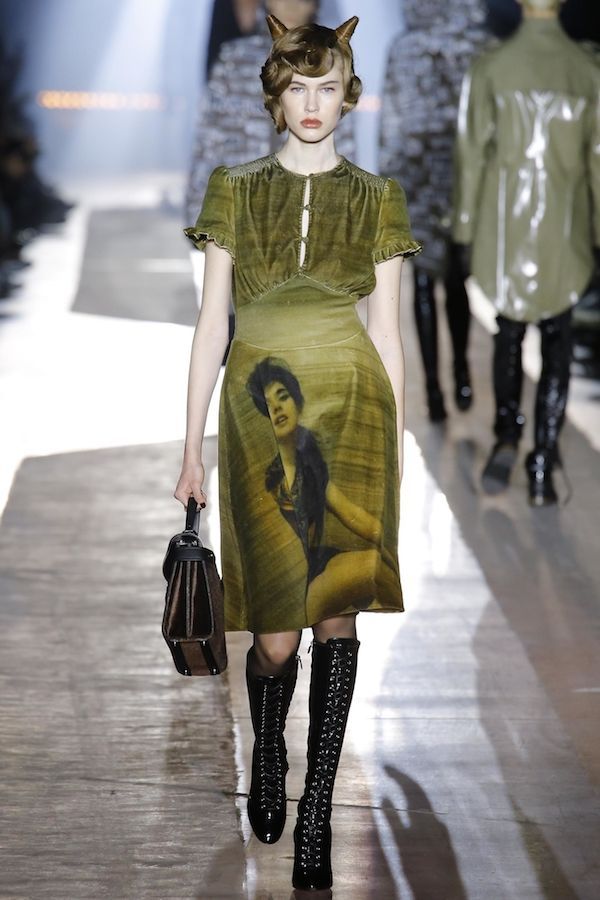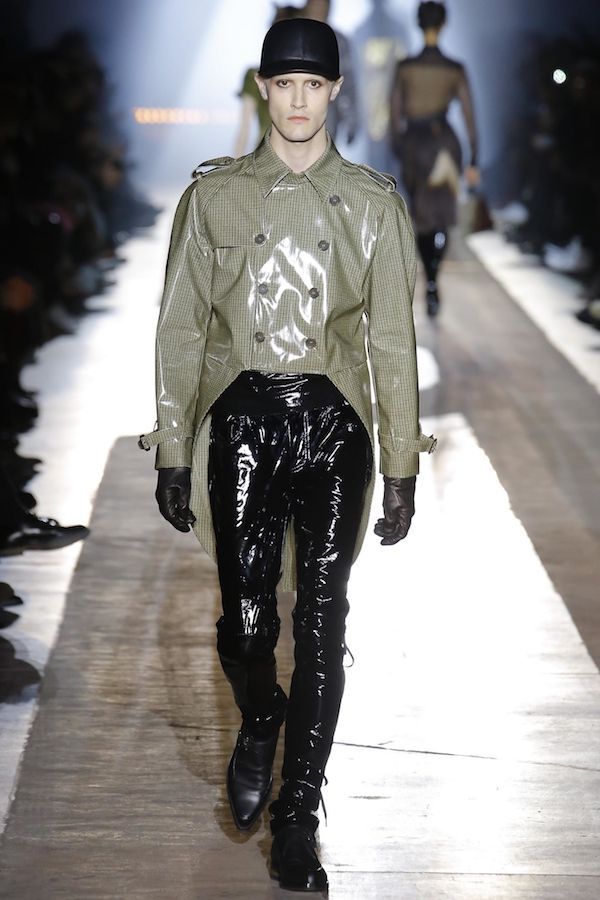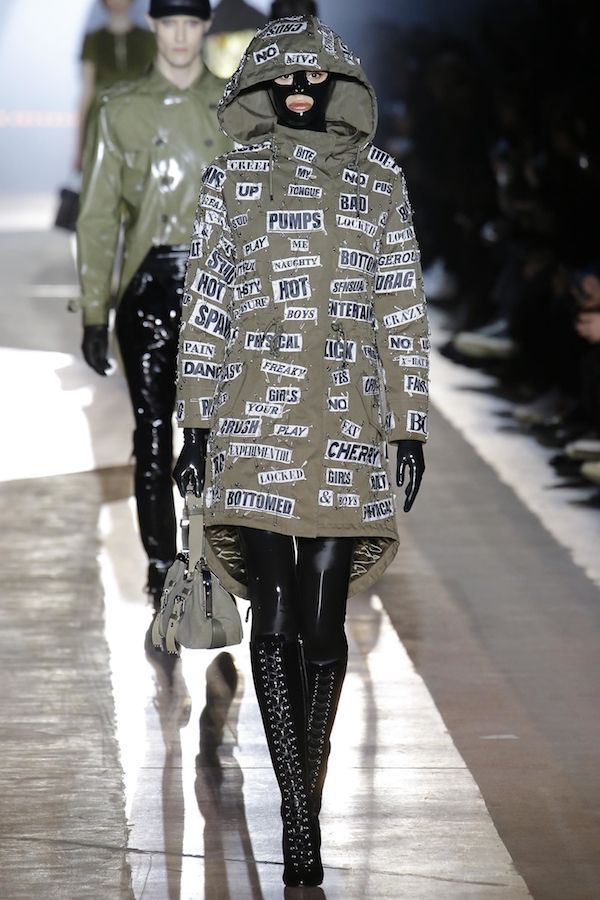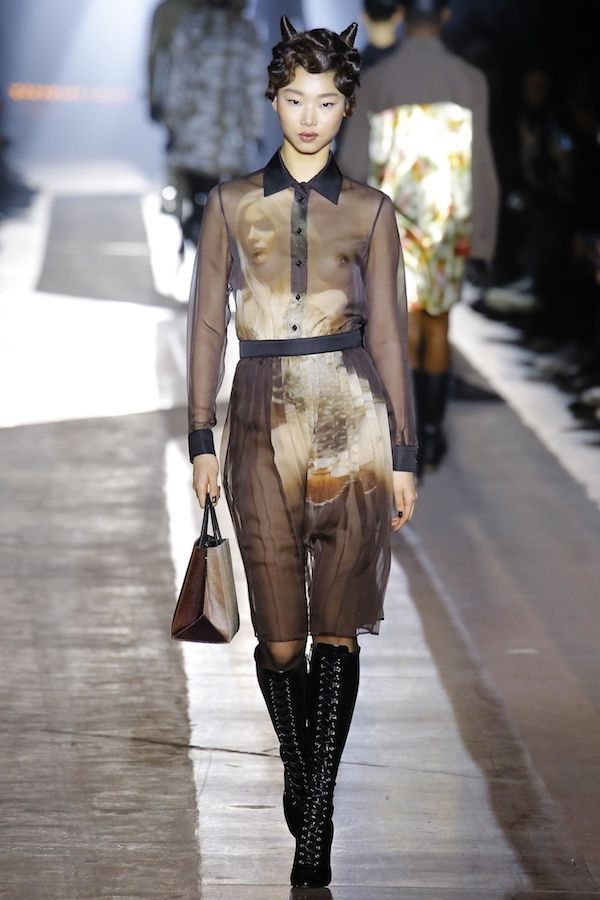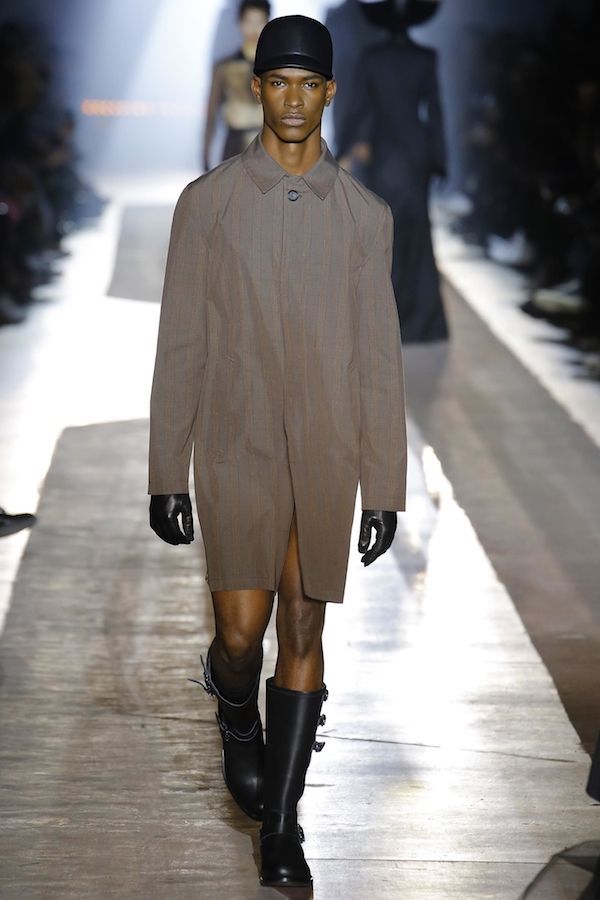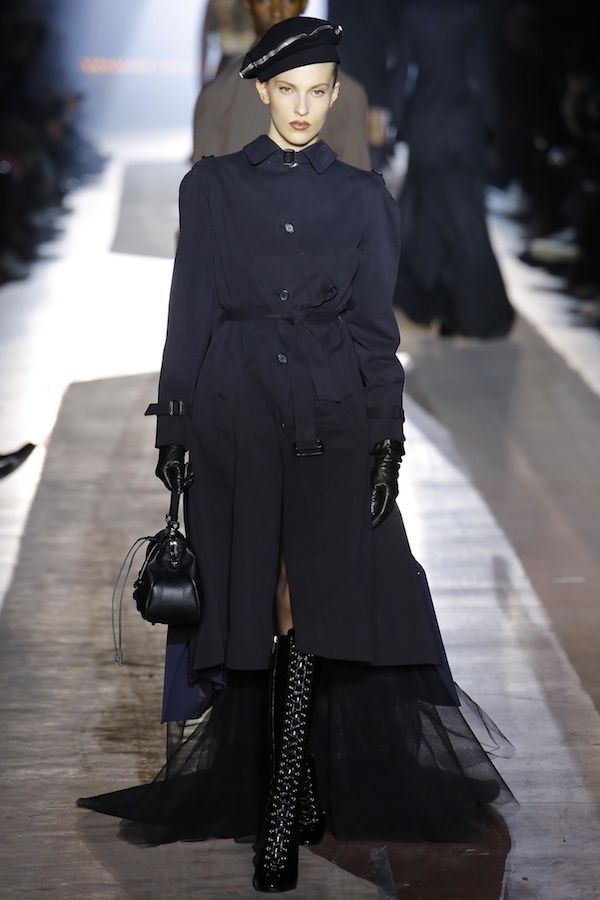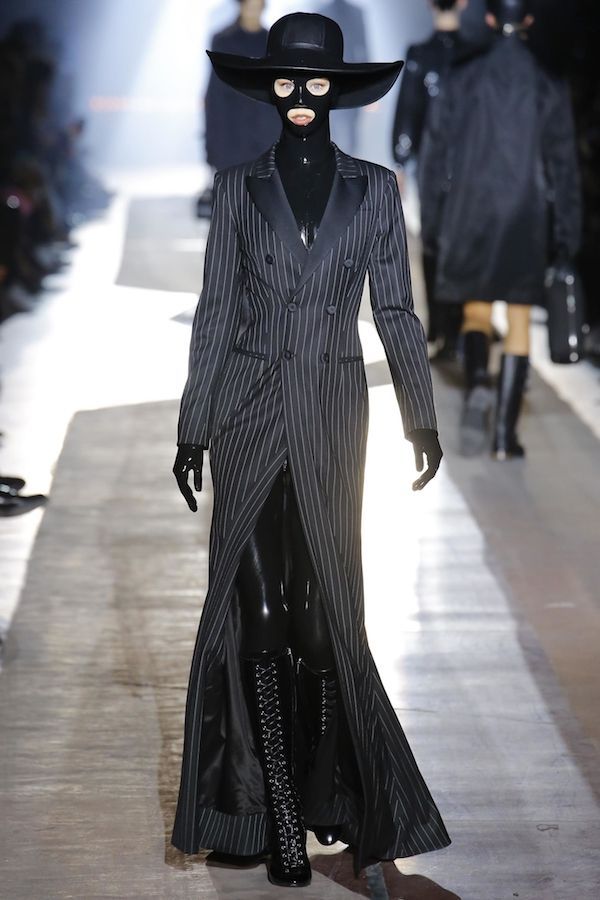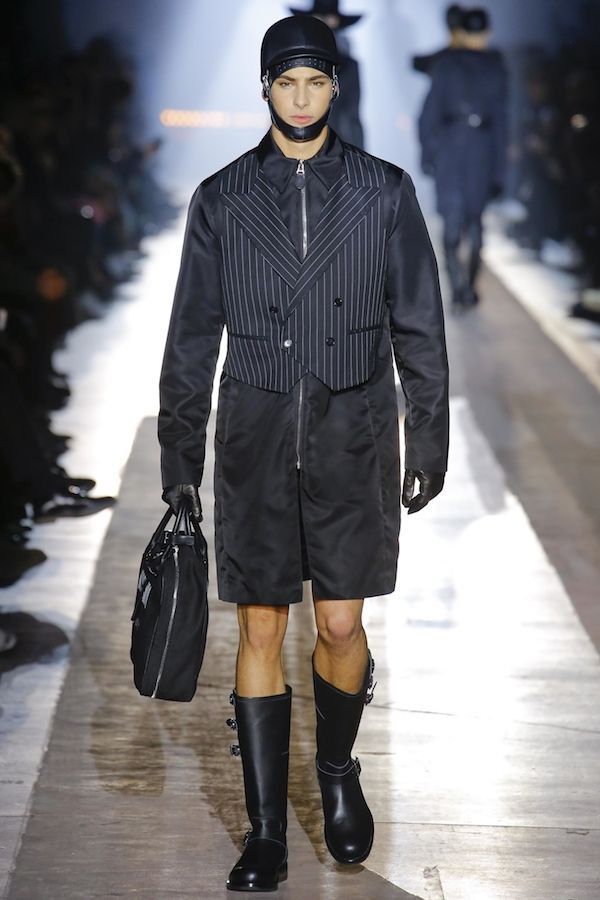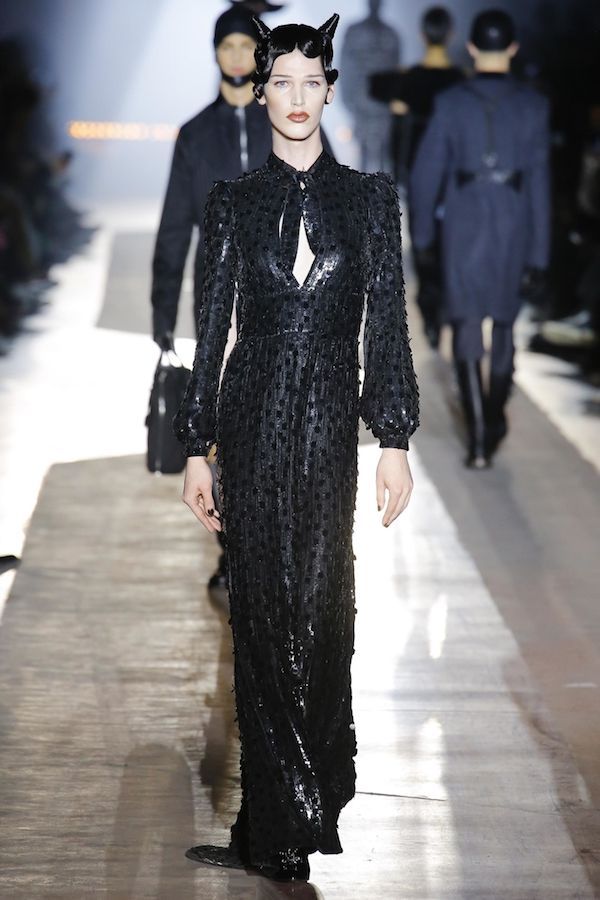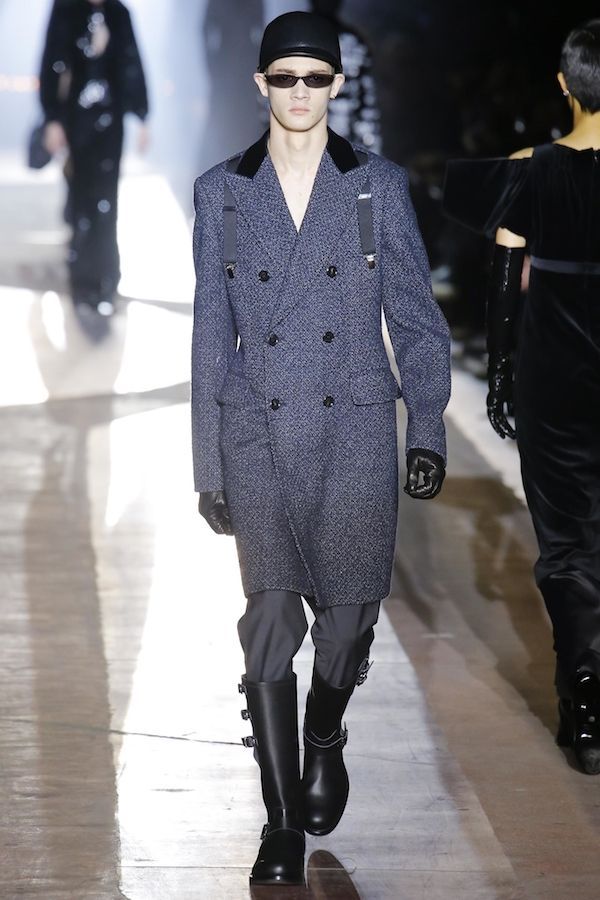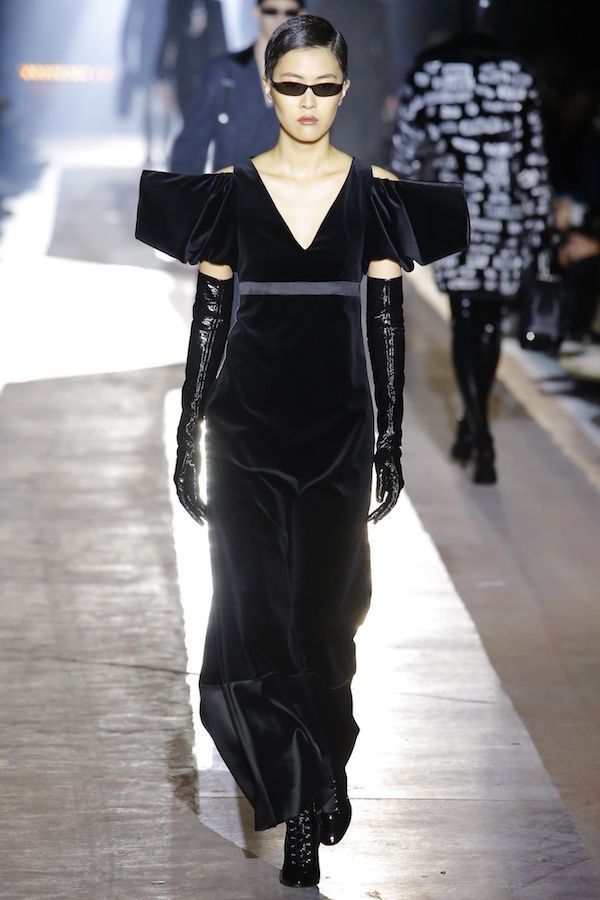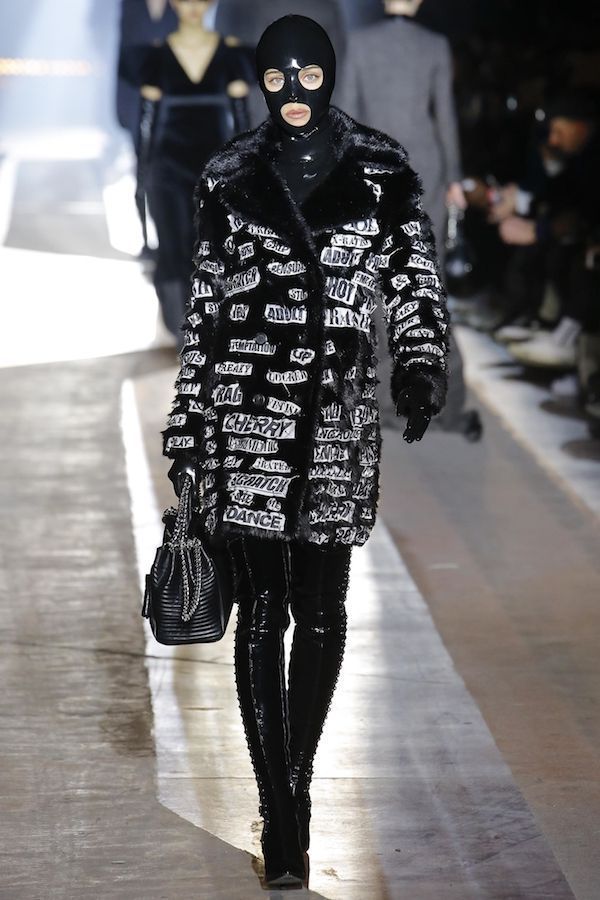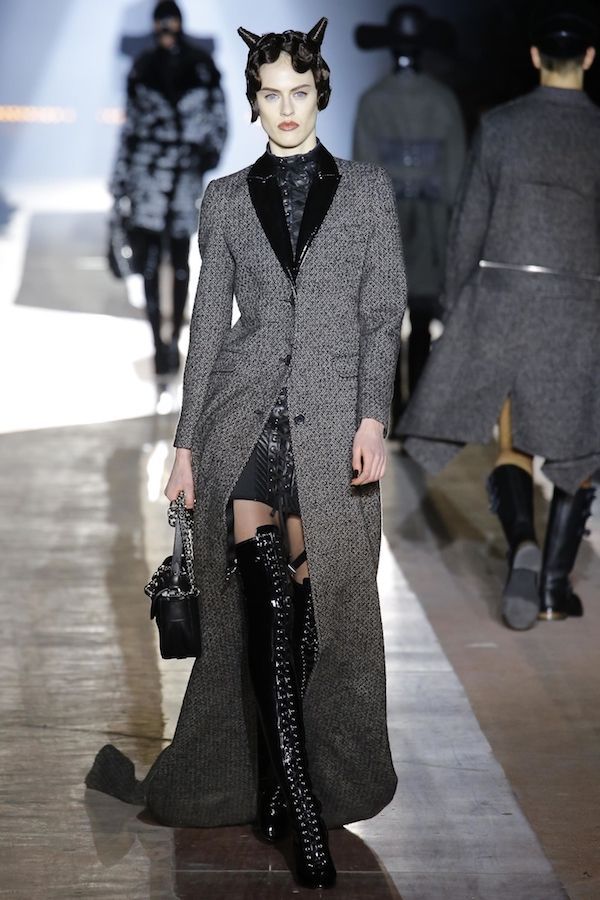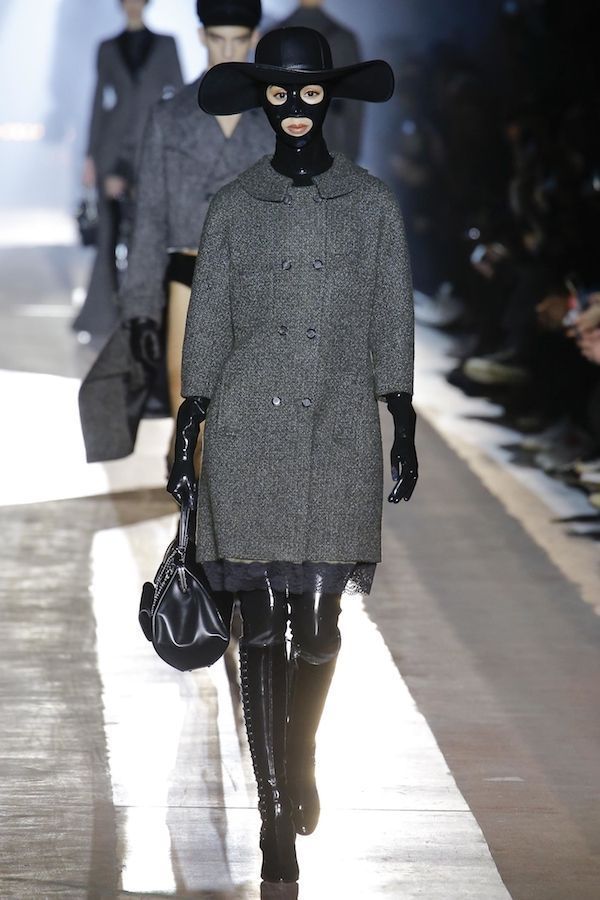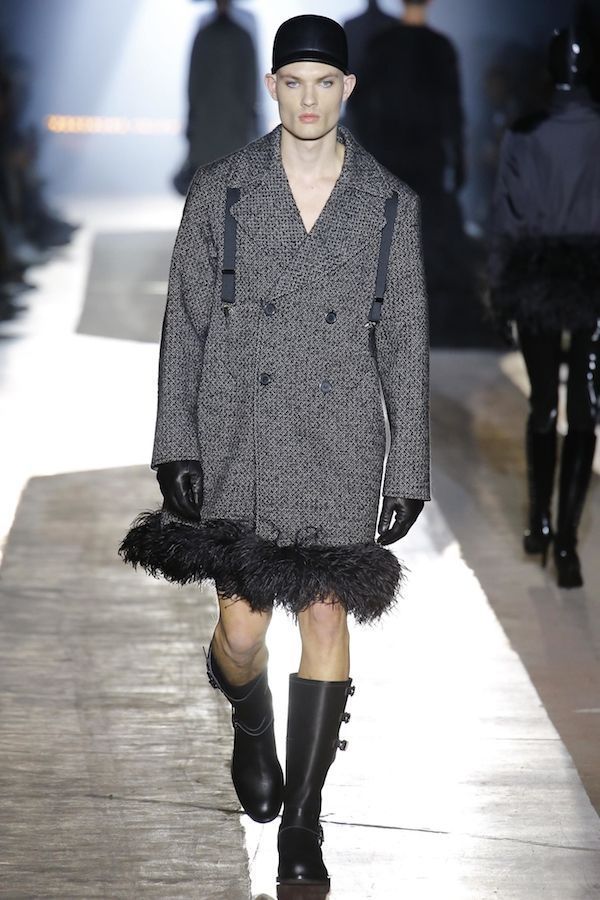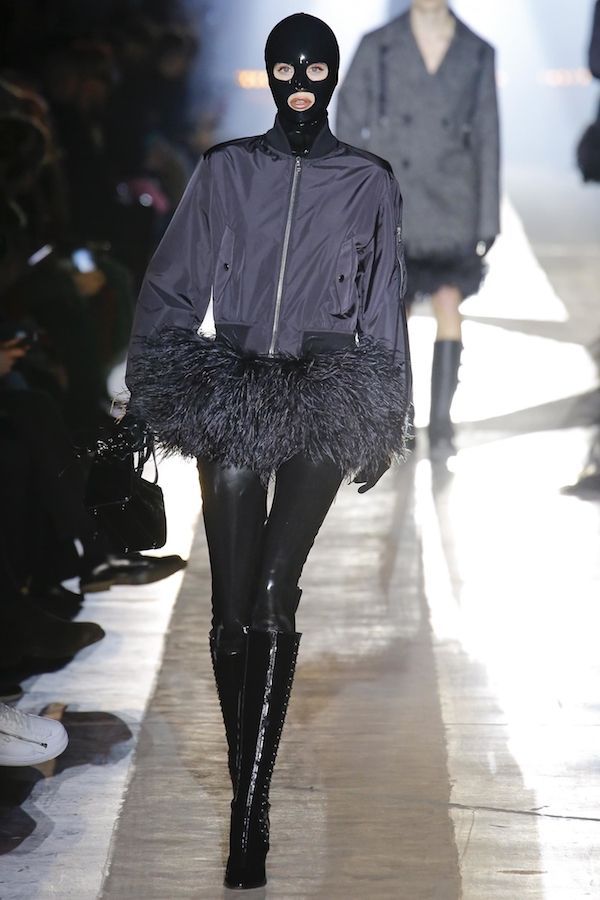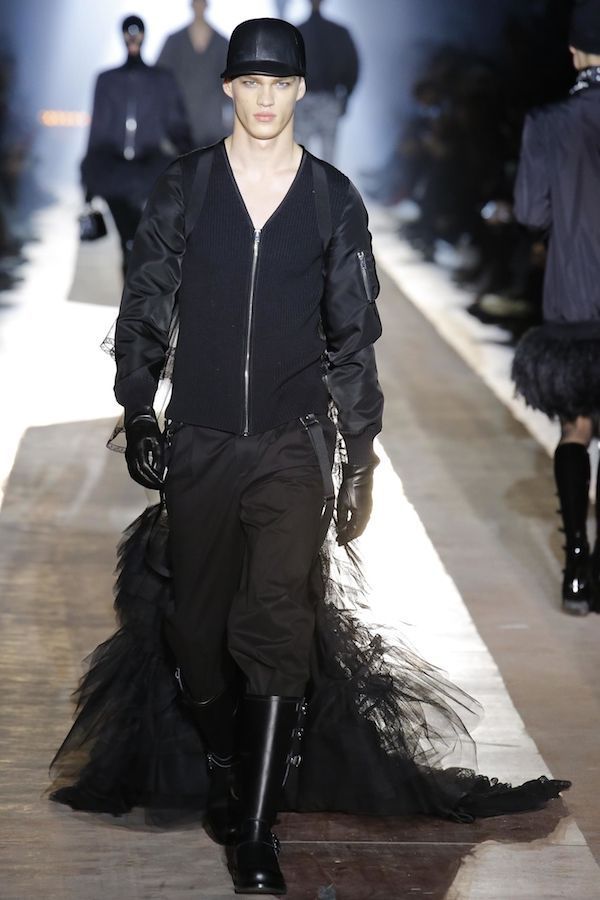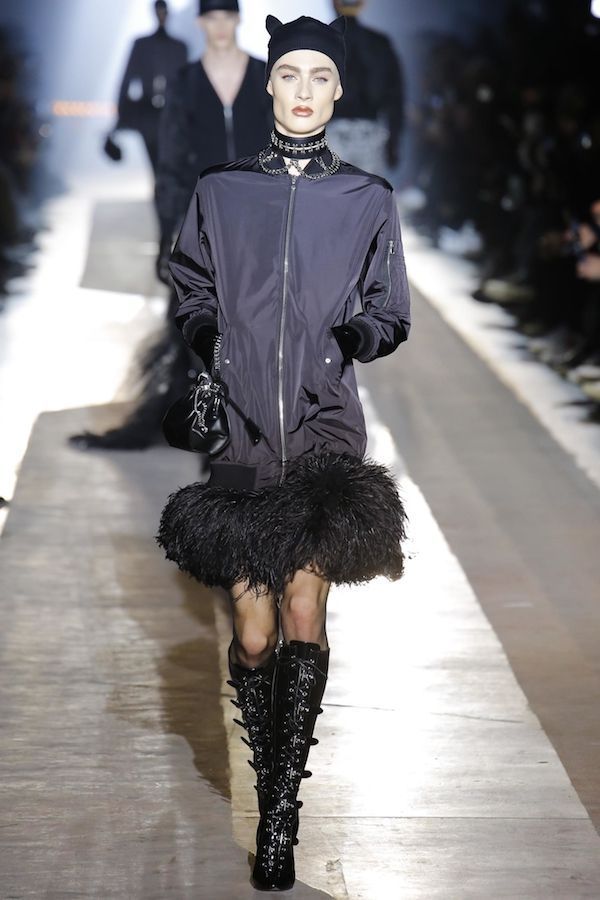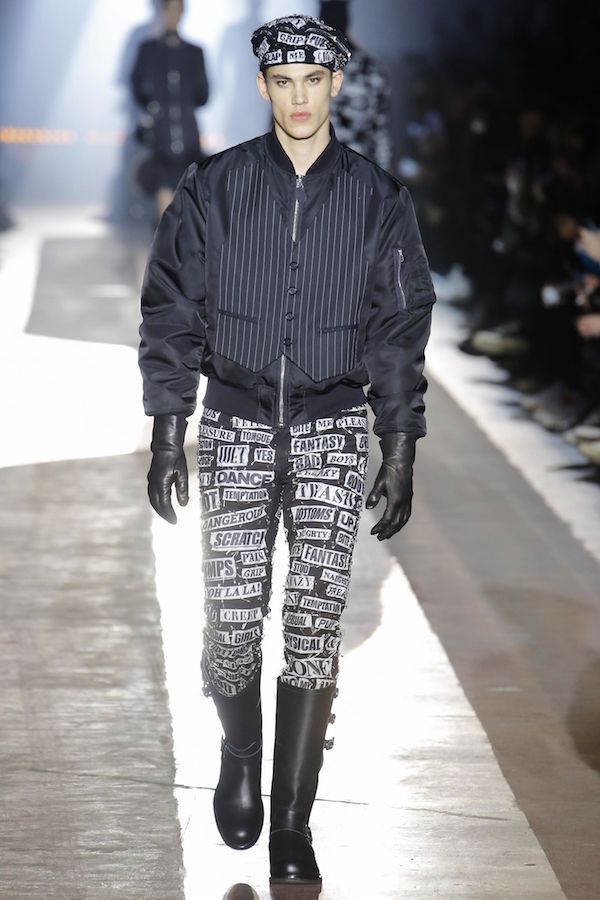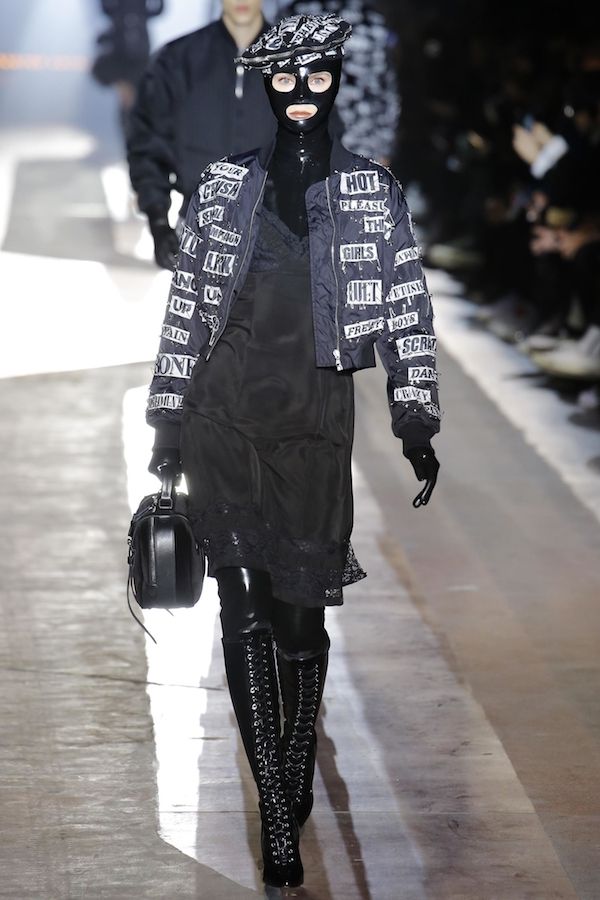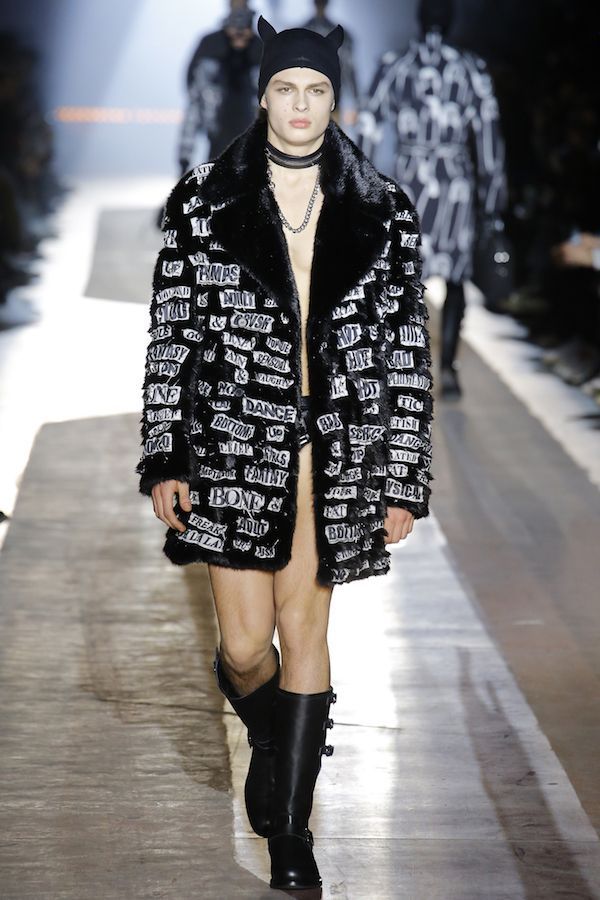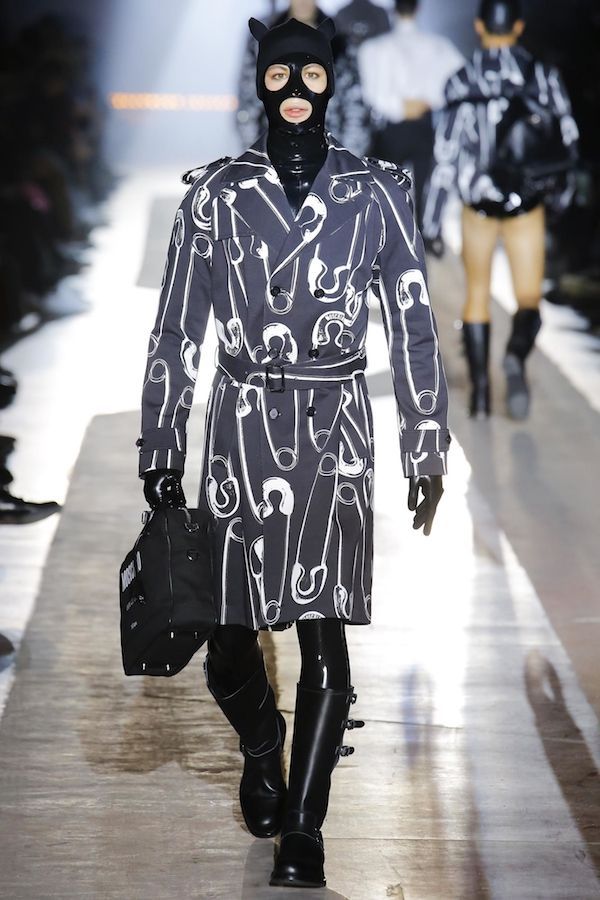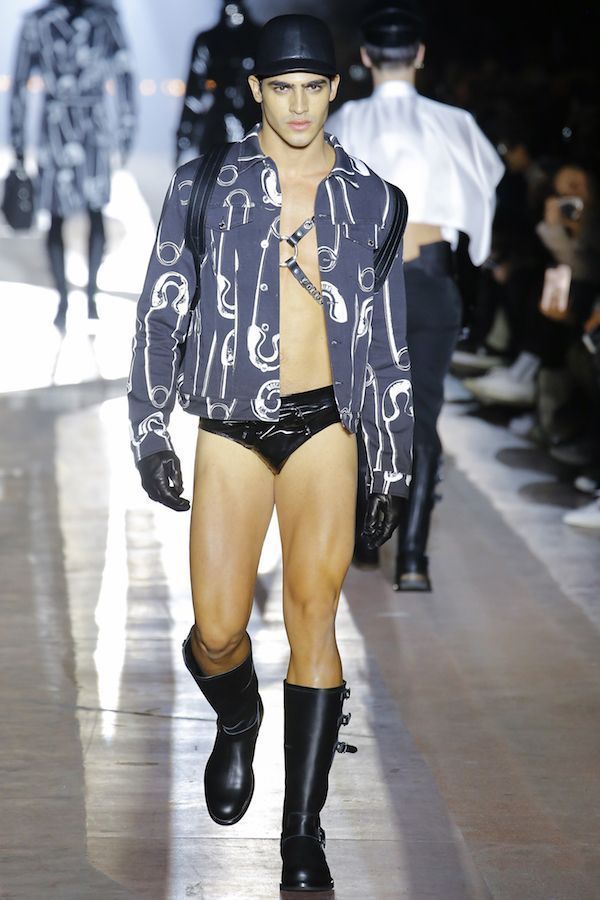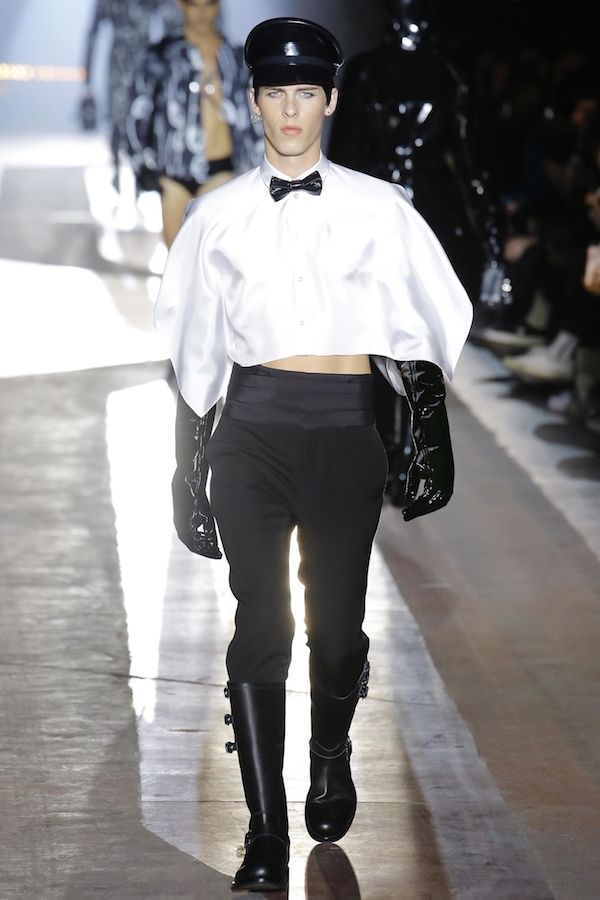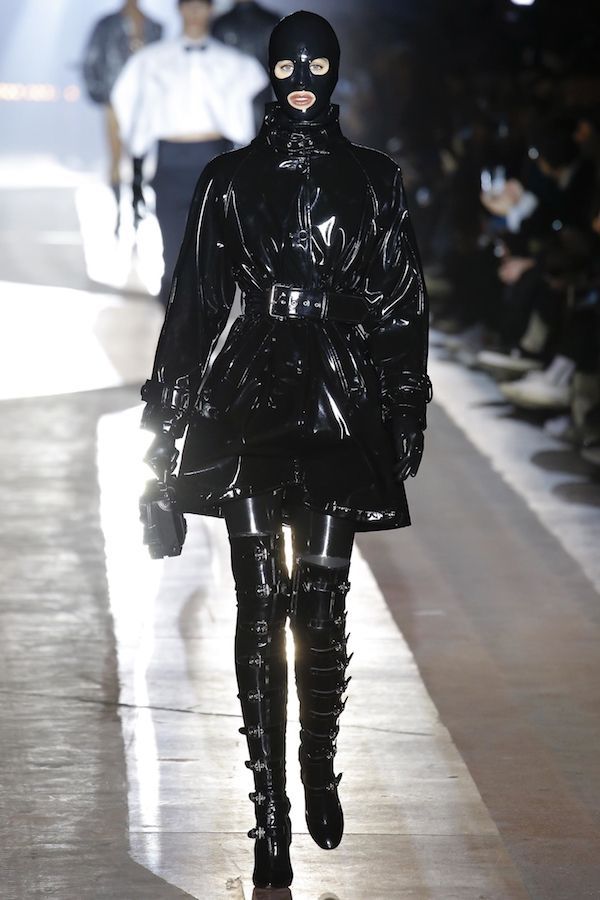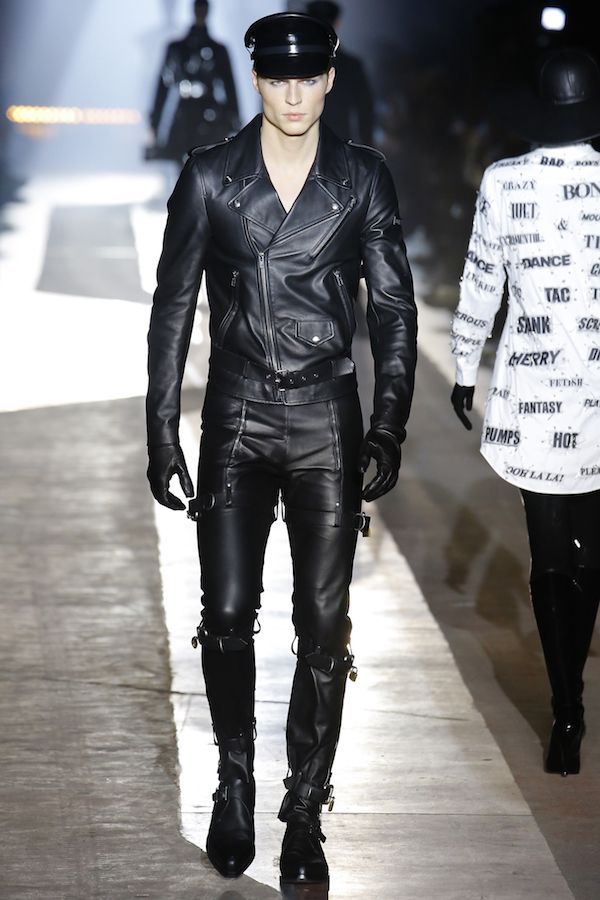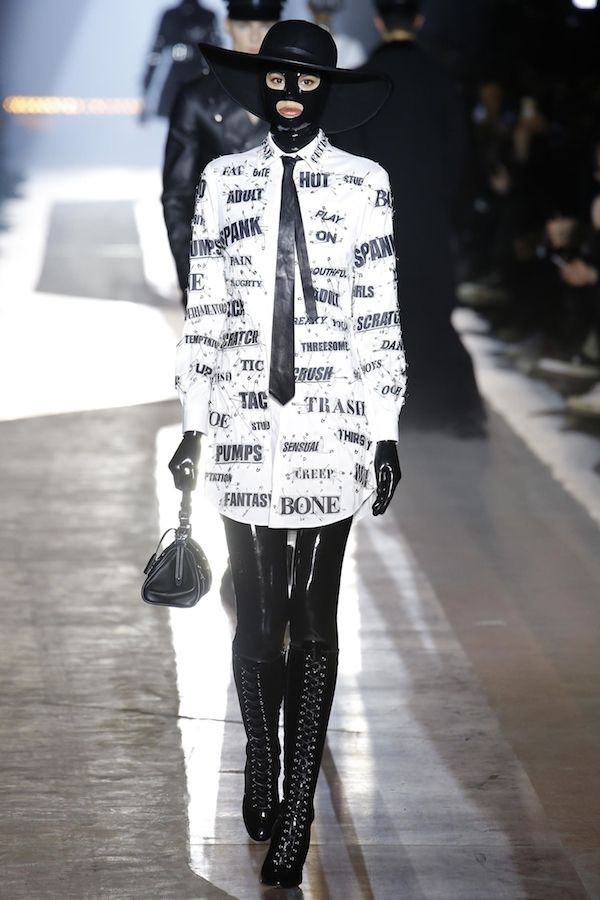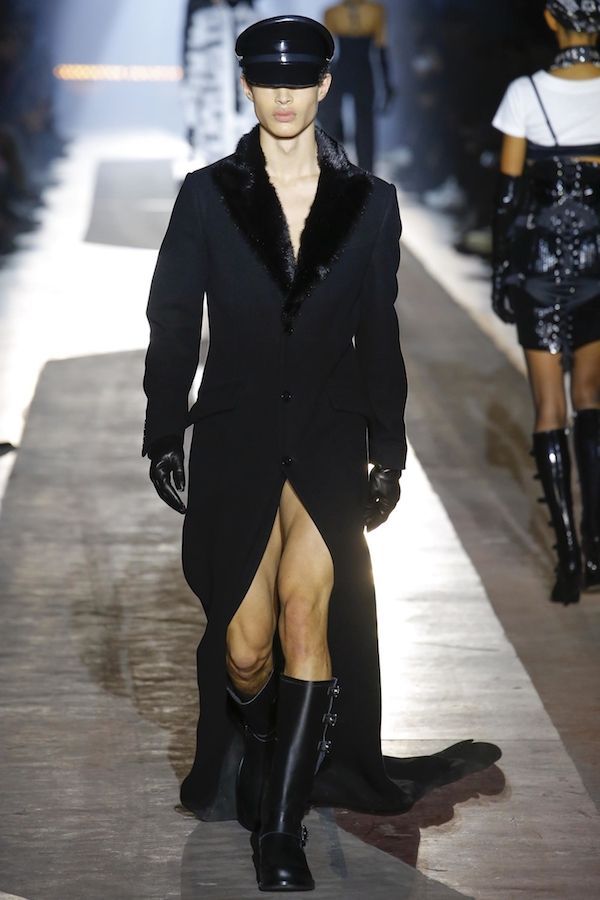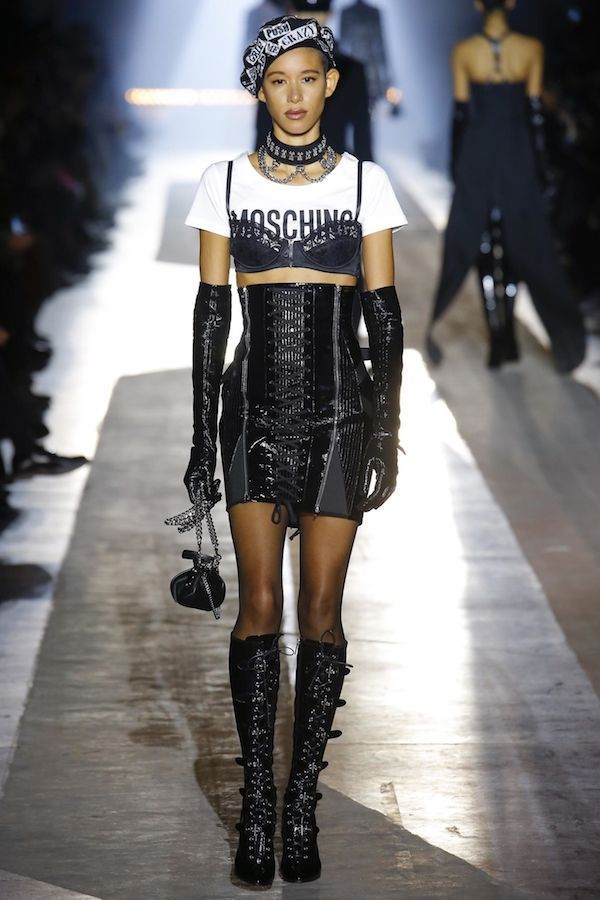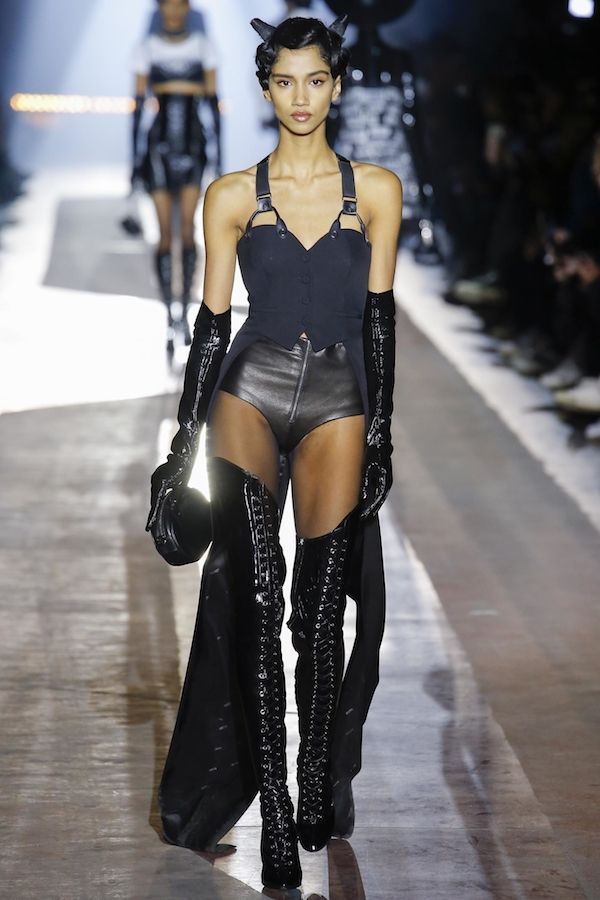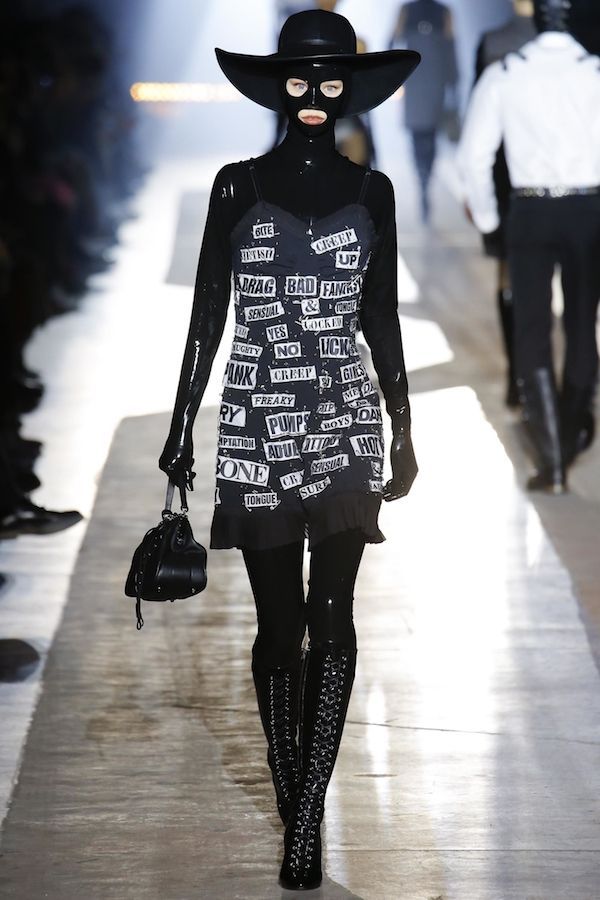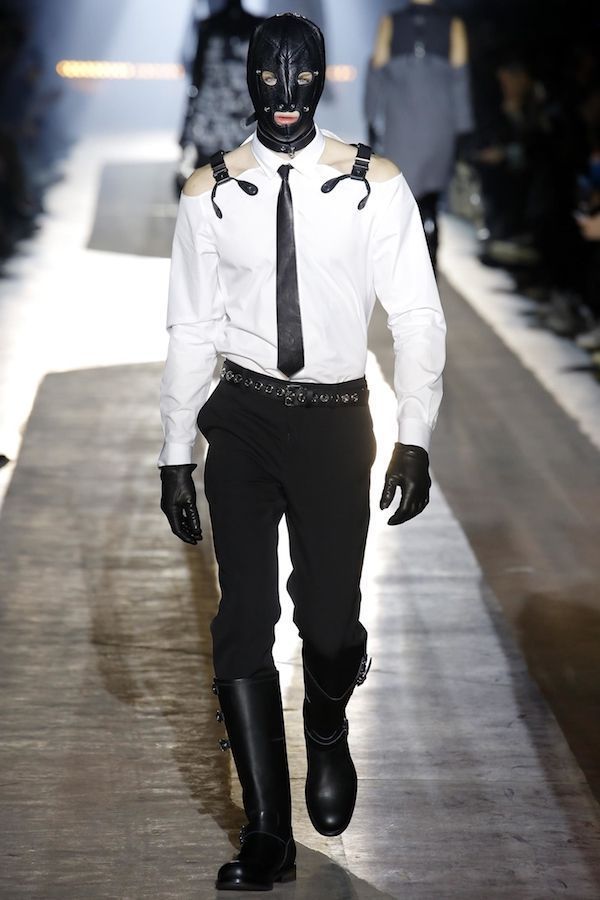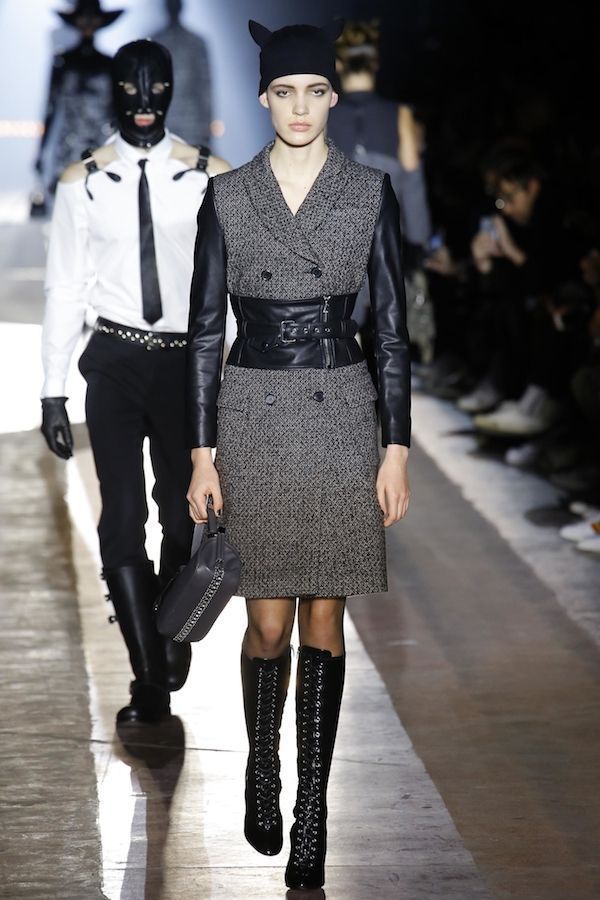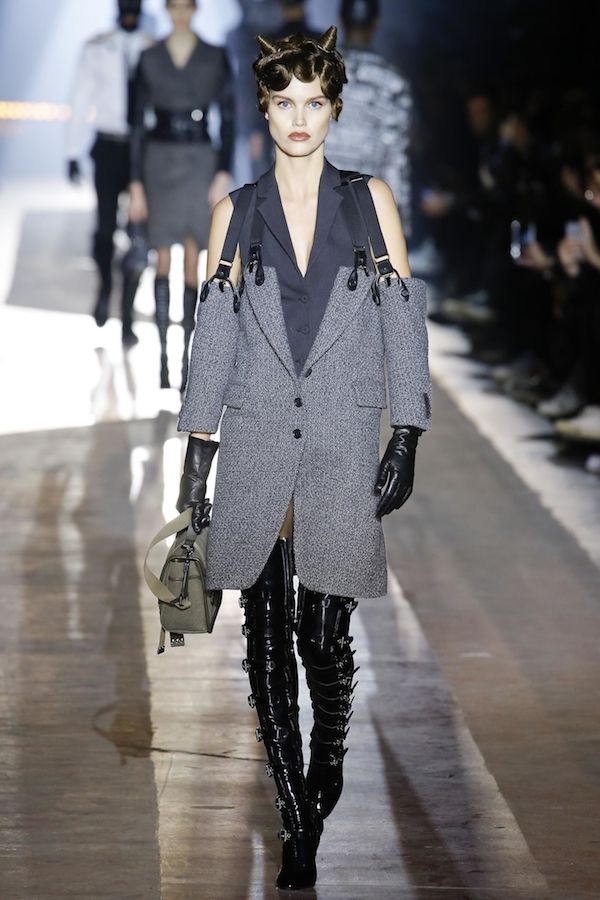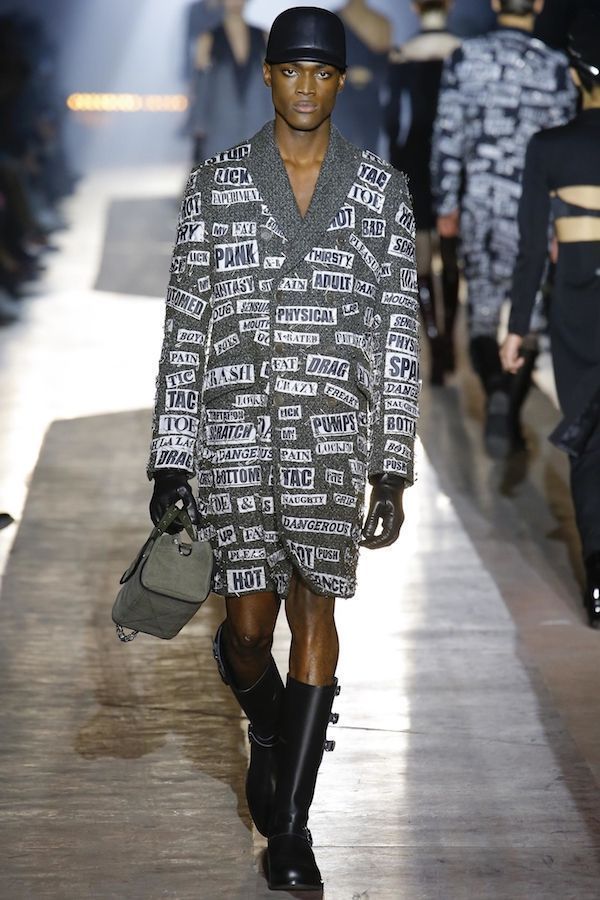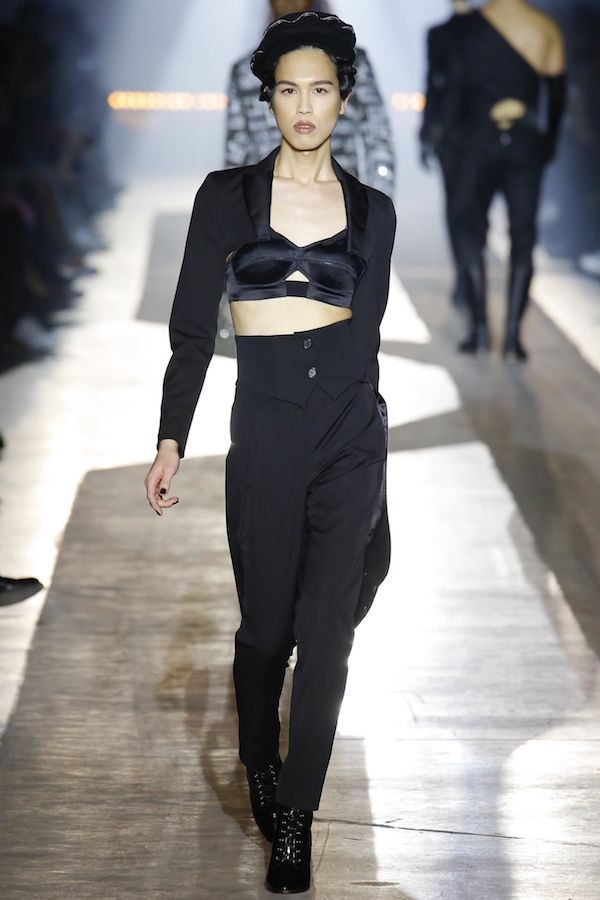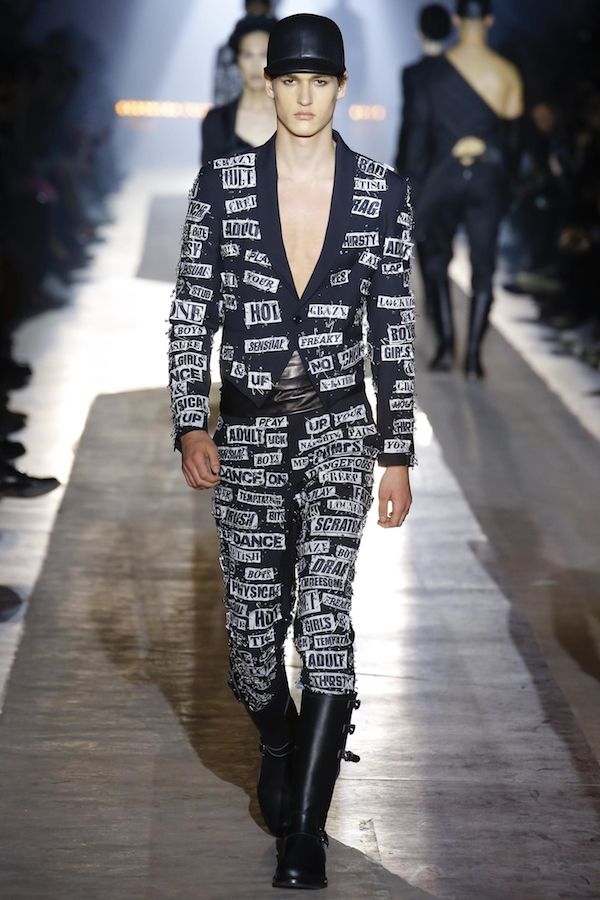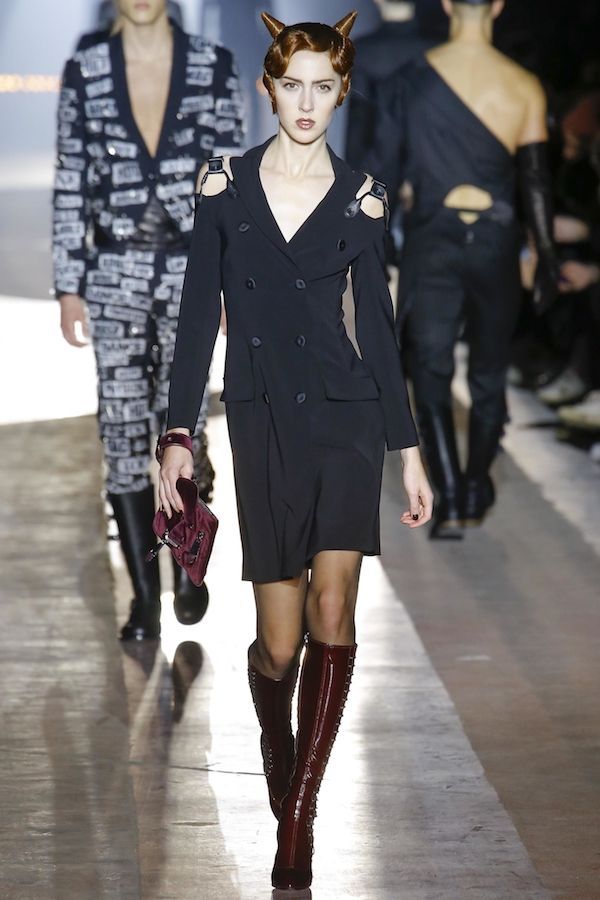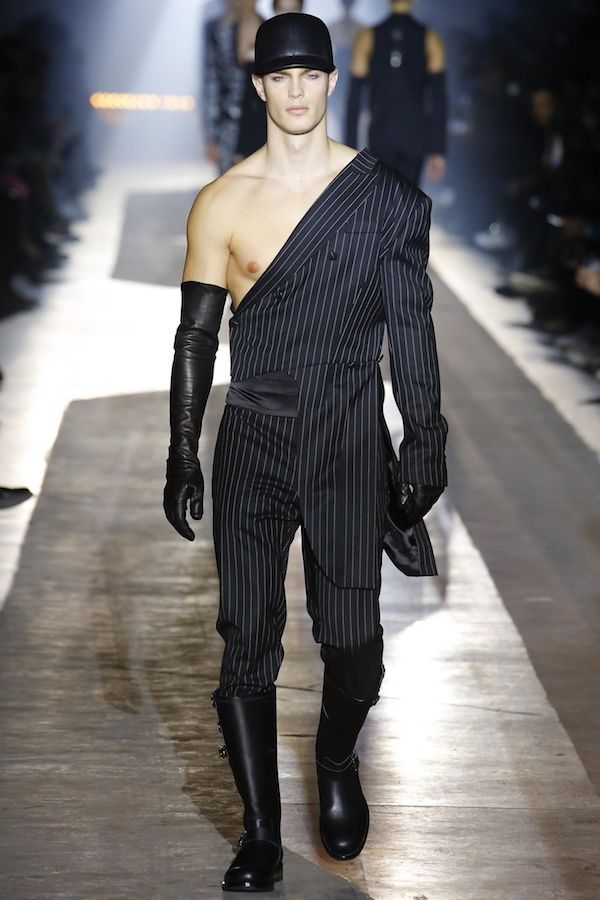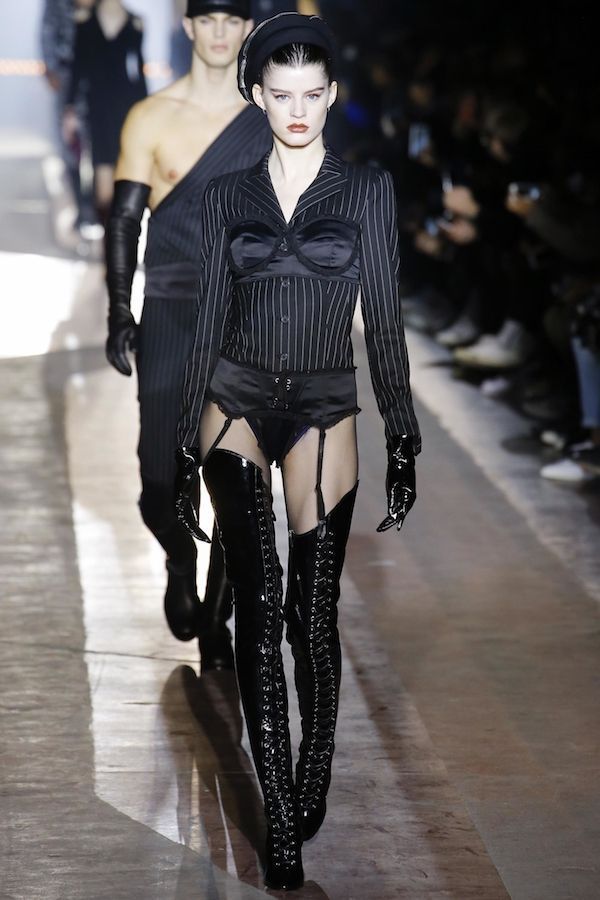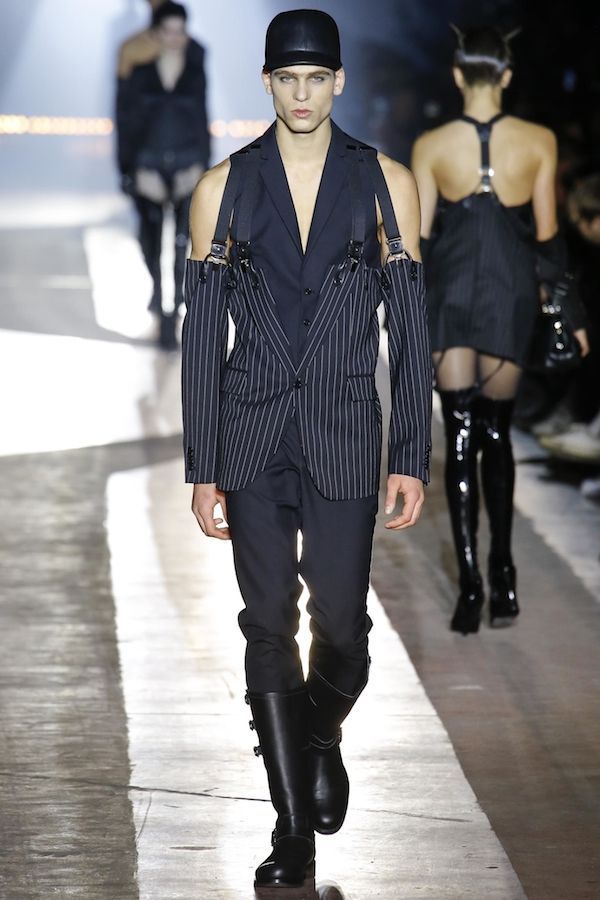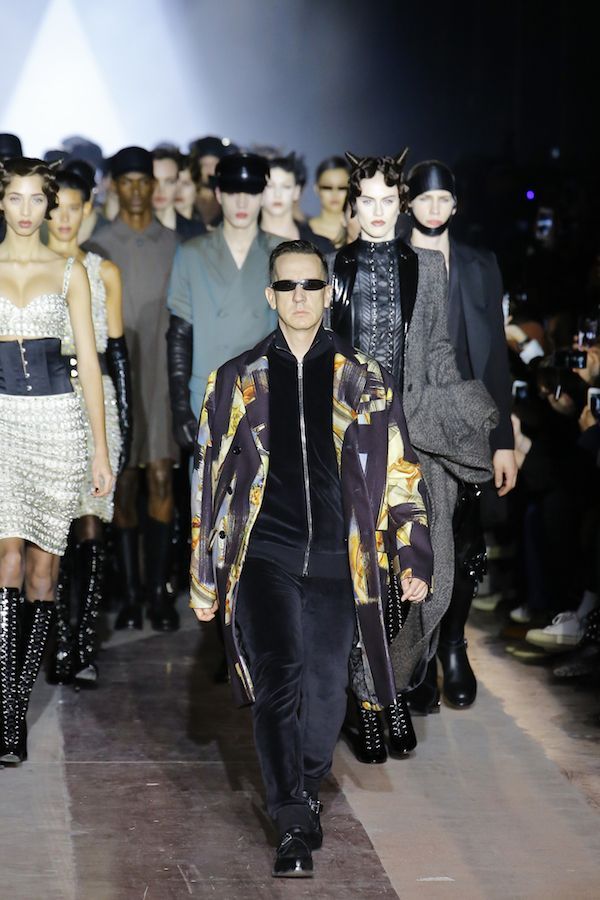 The models formed a drag fantasy that combined heels, feathers, makeup, headdresses and horned hats, which in turn pursued the goal of eliminating the taboos implicit in the bussiness.
The influence of bondage and SM was identified in leather, patent leather and vinyl garments, but above all in accessories and erotic elements such as chains, corsets and harnesses. The infinite vinyl laced boots, glue jackets and latex masks had just set up the dominatrix universe in which Jeremy has involved all his creativity and more.