READ IN: Español
Unveiled under the Eiffel Tower at Paris Fashion Week, Saint Laurent's Autumn/Winter 2022 collection pays homage to the art deco style so admired by Yves Saint Laurent and philanthropist Nancy Cunard.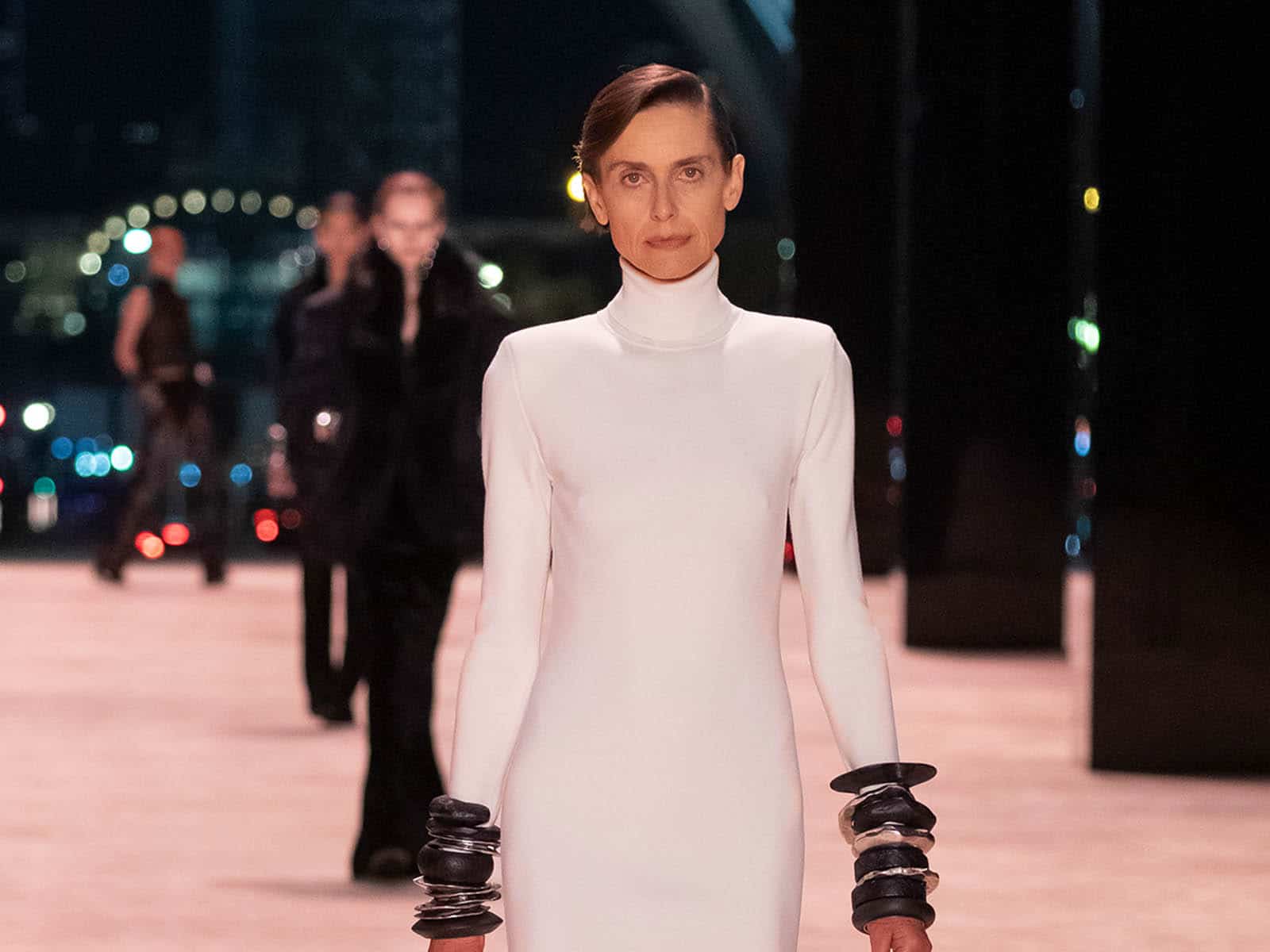 Anthony Vaccarello recaptured Saint Laurent's elegance with an avant-garde twist in his latest Autumn/Winter 2022 collection. The creative director paid homage to Nancy Cunard, a British writer, activist and heiress who "dressed boldly ahead of her time". She was known for her "wild elegance" and her African bracelets that were carried over into the capsule.
The homage to the philanthropist is clearly seen in the minimalist dresses with bangles that clearly evoke Cunard's bold attitude and style. In addition, there are also elements that pay homage to her father such as the dinner jackets that closed the show or the black and white binomial that took over the entire collection with some details in maroon, green and brown.
Creative director Anthony Vaccarello continued with the tight-fitting garments to exalt women's figures. However, he combined businessman's paletot-style coats with dresses to provide the perfect balance of masculine and feminine energy. The designer also added an innovative touch to the FW22 collection with extravagant faux fur.
Now… Why don't you take a look at CSM ED Mendoza's latest collection?