READ IN: Español
I suppose you all remember the video that Naomi Campbell posted on her Youtube channel completely disinfecting her airplane cabin. As a meme, but in a very appropriate tone, the supermodel encouraged her followers to carry out the same practice to travel safely. Months later the coronavirus broke into our lives and Campbell exchanged his Dettol wipes for HAZMAT suits. Today they have reached the museums.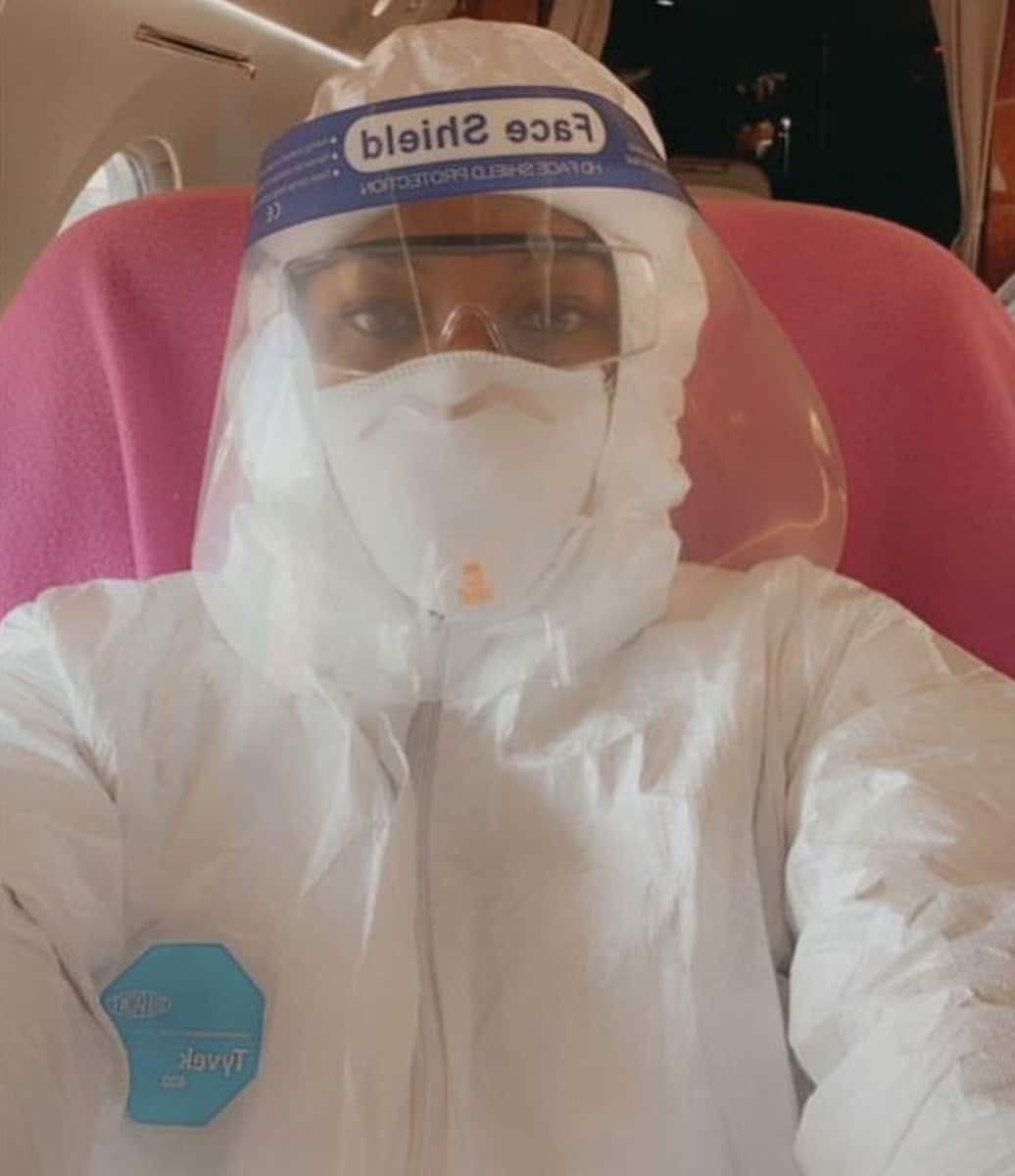 Predicting the future, Naomi Campbell discovered the world her flight routine a few months ago. The model posted on her Youtube channel a video showing the disinfection ritual carried out on her airborne routes. It showed the queen of the runways undergoing a hard work of sterilization of her cabin. She discovered that Dettol wipes would be our great allies.
Later, with the appearance of the Covid-19, Naomi intensified her protective measures. So, following the advice of her friend Linda Evangelista, the model got a HAZMAT suit. "Linda Evangelista was very insightful and said (to) get them," she revealed. She has also confirmed that Amazon sends her these protective suits repeatedly. "There was one point where my subscription hadn't come because they'd run out, and I panicked, even though I wasn't going anywhere," she explains.
To her surprise, this suit has arrived at the Fashion Museum in Bath, as if it were a haute couture design. "I was like 'really?!' Why would they want that?"