READ IN: Español
After having launched its last collection at the end of this year, Napa x Martine Rose surprises with the FW20 campaign carried out in a barber shop in East London. The collection is inspired by the hip-hop scene of the 90s and the artists of the time.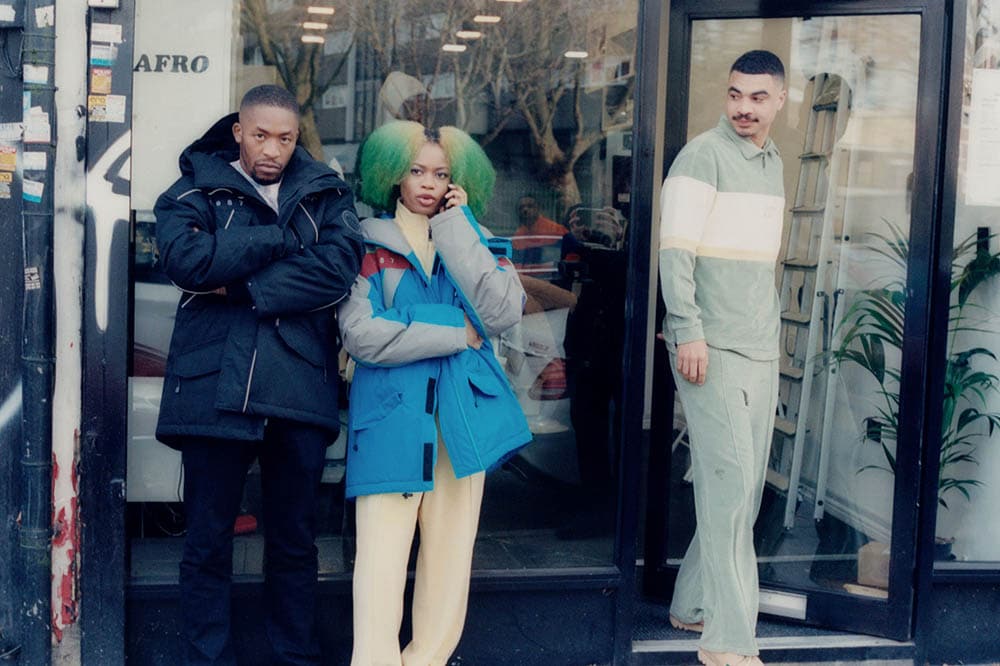 Napa x Martine Rose reveals their latest FW20 campaign influenced by 1990s hip-hop, in particular how rappers transformed sportswear into luxury. Through images made in the London barbershop SlidersCuts, the designer wanted to make visible the local shops typical of the black community that have been affected by the pandemic.
"It's a great space to talk, to meet people, old friends, as well as to make new ones. At the party or whatever and it's like, I swear we go to the same hairdresser", concludes the model of the James Massiah campaign in the new launch. In this way, he highlights the important social role that this barbershop has as a meeting place.
In the last line of the firm we highlight the classic Napapijiri coat pieces redesigned with a more urban aesthetics. This is transferred in the collection with the use of velvet in different garments, sweatshirts with retro designs or wool jumpers with zip. In addition, the colour palette chosen for Napa FW20 is inspired by the artworks on the records.
Check out the rest of the images from the Napa x Martine Rose FW20 campaign on the brand's Instagram profile or visit their website to learn more about this collaborative project.