READ IN: Español
Stunning, that's how we could discover the latest photos of Nicole Kidman where she shows off her muscles. The actress stars on the new cover of 'Perfect' magazine with outfits that bring back the trends of the 2000s.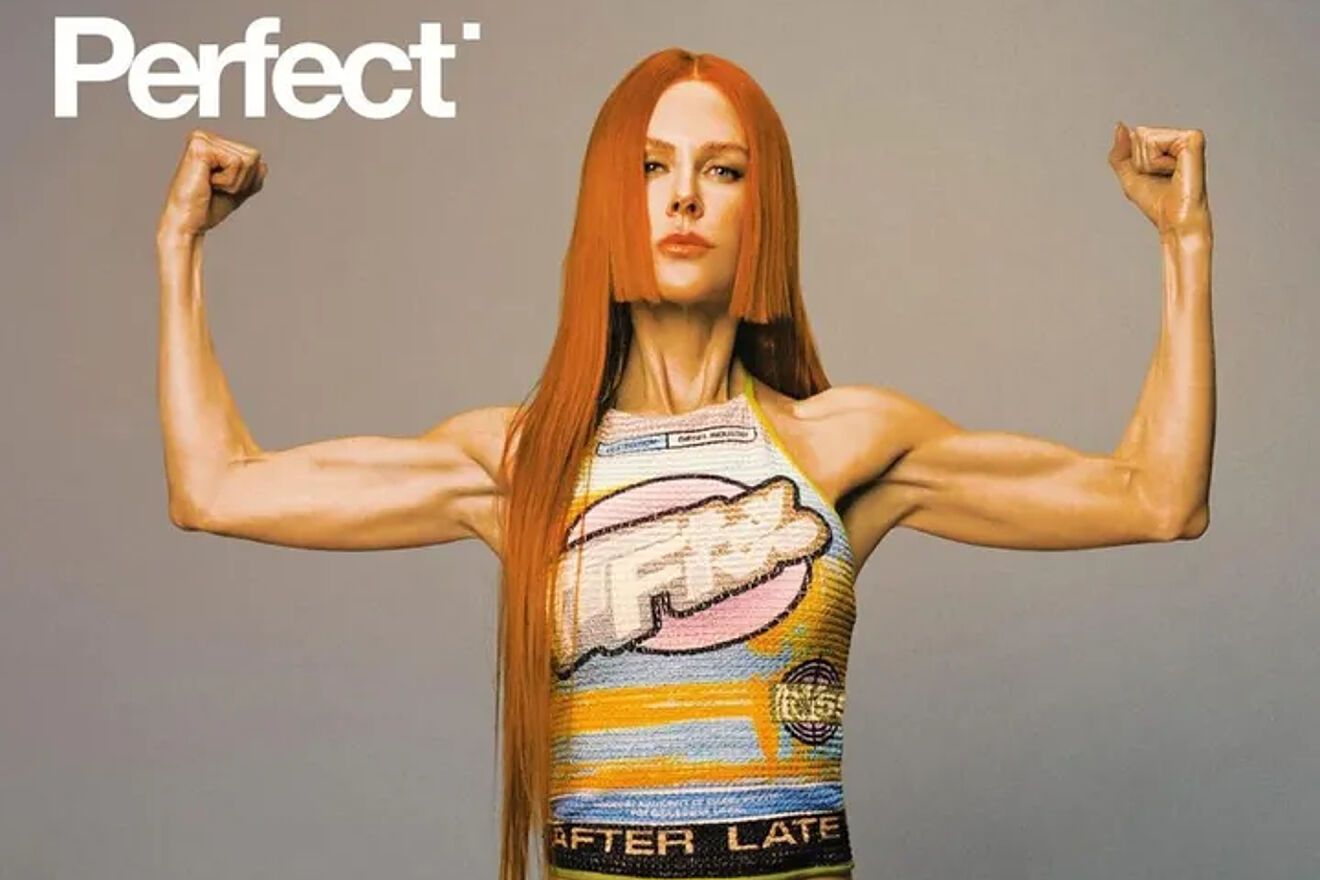 Nicole Kidman has become one of the most in-demand figures in the fashion system. In recent months, we've seen her gracing magazine covers, starring in fashion campaigns and walking the runway at Paris Fashion Week. Now, she's gracing the cover of Perfect magazine's September issue, and she's once again blowing us away.
The actress has posed in front of photographer Zhong Lin's lens in tiny garments that reveal her sculpted figure. Dressed in a tight halter top and a tiny skirt with the Diesel logo, the actress shows off her muscular arms as she looks defiantly at the camera. All accompanied by a long, flowing red hair.
Ver esta publicación en Instagram
In the rest of the shoot, Diesel designs alternate with Y/Project, both brands under the creative direction of Glenn Martens. The actress recreates the aesthetic that triumphed at the beginning of the new millennium with tops, miniskirts and a total denim look. She also wears a dress that outlines a nude body, a silhouette that has become a recurring theme among celebrities.
Earlier this year, the performer starred on the cover of Vanity Fair, dressed in Miu Miu's viral mini-skirt and micro top ensemble. Balenciaga had her on the runway for the presentation of its new Haute Couture collection in Paris. Now, Diesel dresses the iconic Australian actress, making her a true icon of the dosmilera aesthetic.
Ver esta publicación en Instagram
Now… Discover the "it" piece from Diesel by Glenn Martens that comes in new shades.