READ IN: Español
The queen of upcycling Nicole McLaughlin has teamed up with Crocs to reinterpret one of her shoes in a sustainable style. Creativity comes together in the materials and elements of this piece of which, for the moment, only a prototype has been revealed.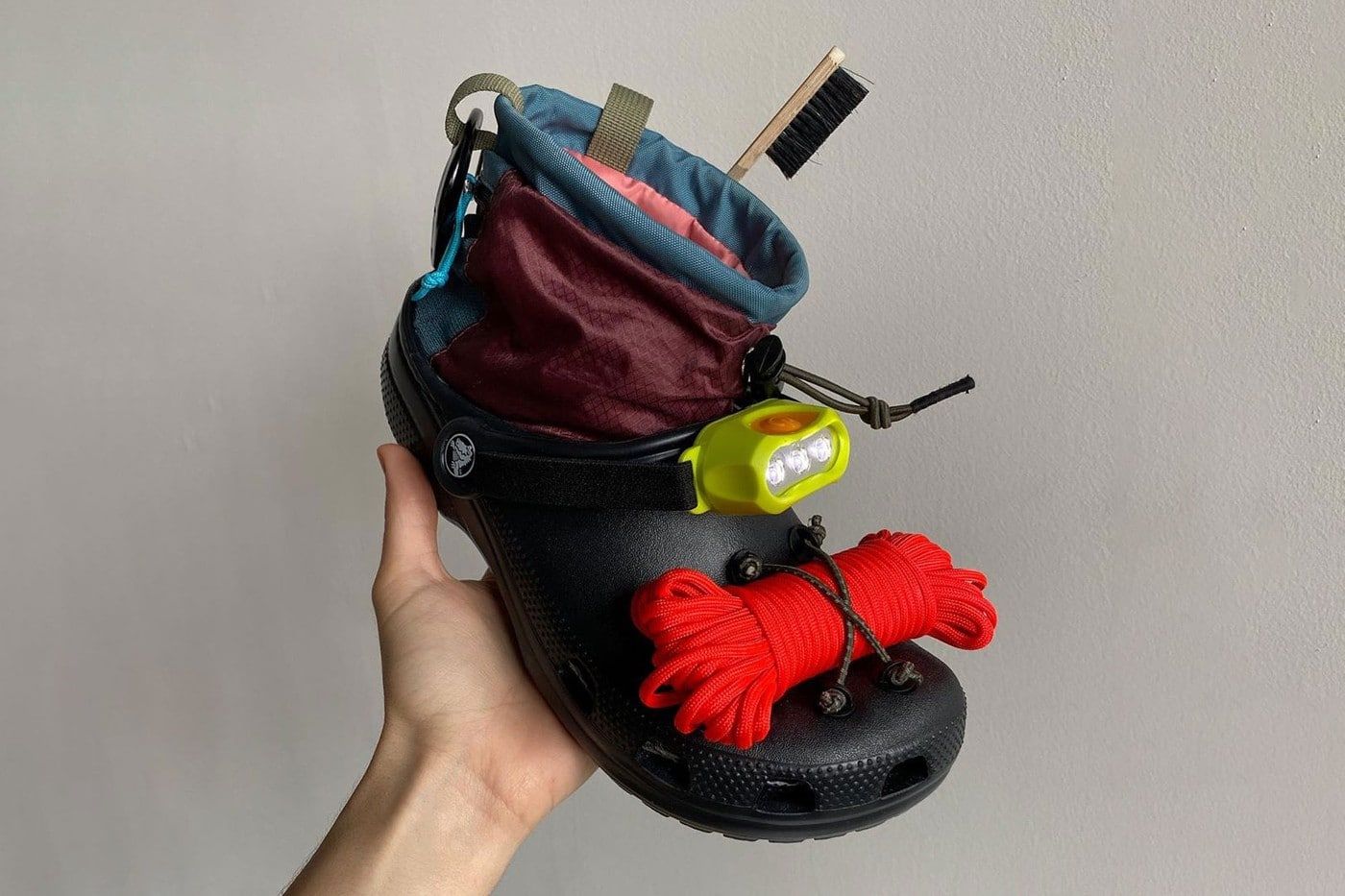 In the composition of these new Crocs x McLaughlin, the designer's first footwear collaboration, we can appreciate costumbrist items for the urban explorer such as a rope or a small flashlight. The designer is already known for creating shoes made from recycled materials such as old jackets from Patagonia or sun bags from Capri.
The collaboration between Nicole McLaughlin and Crocs will come to light with the fall of the leaves sometime in the fall. We'll keep an eye out for that.
–
If you want to know in depth the artistic work of Nicole McLauglhin, follow this link to read the interview we did with her. Enjoy.