READ IN: Español
First launched in 2016, the Acronym x Nike Air Presto Mid designed by Errolson Hugh (@erlsn.acr) – creative director of ACRONYM – is back with three new versions.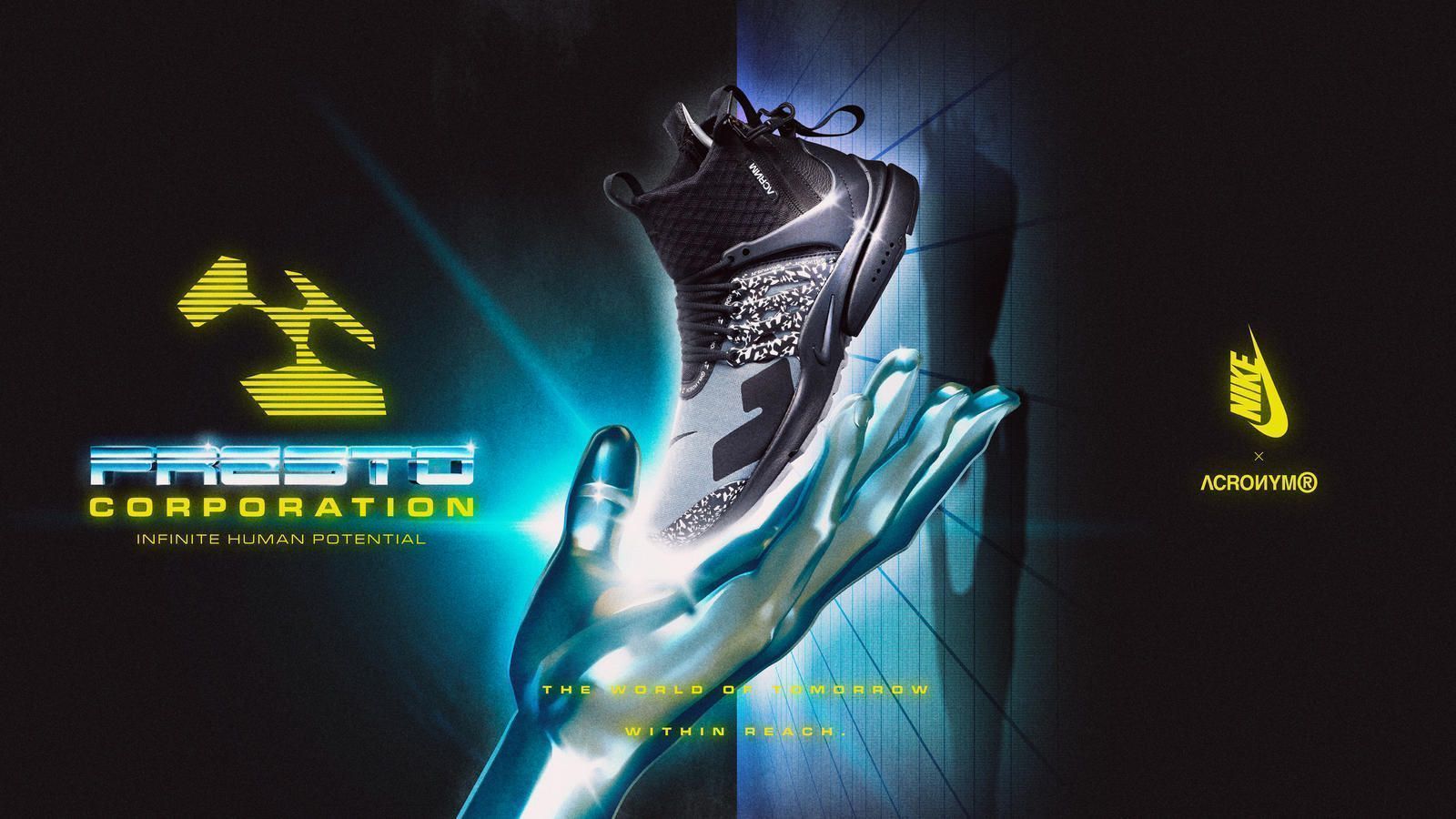 First released in 2016, the Acronym x Nike Air Presto Mid echos designer Errolson Hugh's utility-focused ethos. The zippered collar allows for easy on-off functionality, while the classic mesh upper and midfoot overlays evolve the support structure of the original 2000 Presto.
For the second trio of Acronym x Nike Air Presto Mid releases, Hugh pulls a bold tech-inspired color and graphic scheme. This gives the silhouette a new twist, and one connected to the current "visual projects" Hugh is undertaking by twisting his brand's signature "A" into a camouflage pattern (similar to what was employed on the recent VaporMax Moc 2 x ACRONYM®).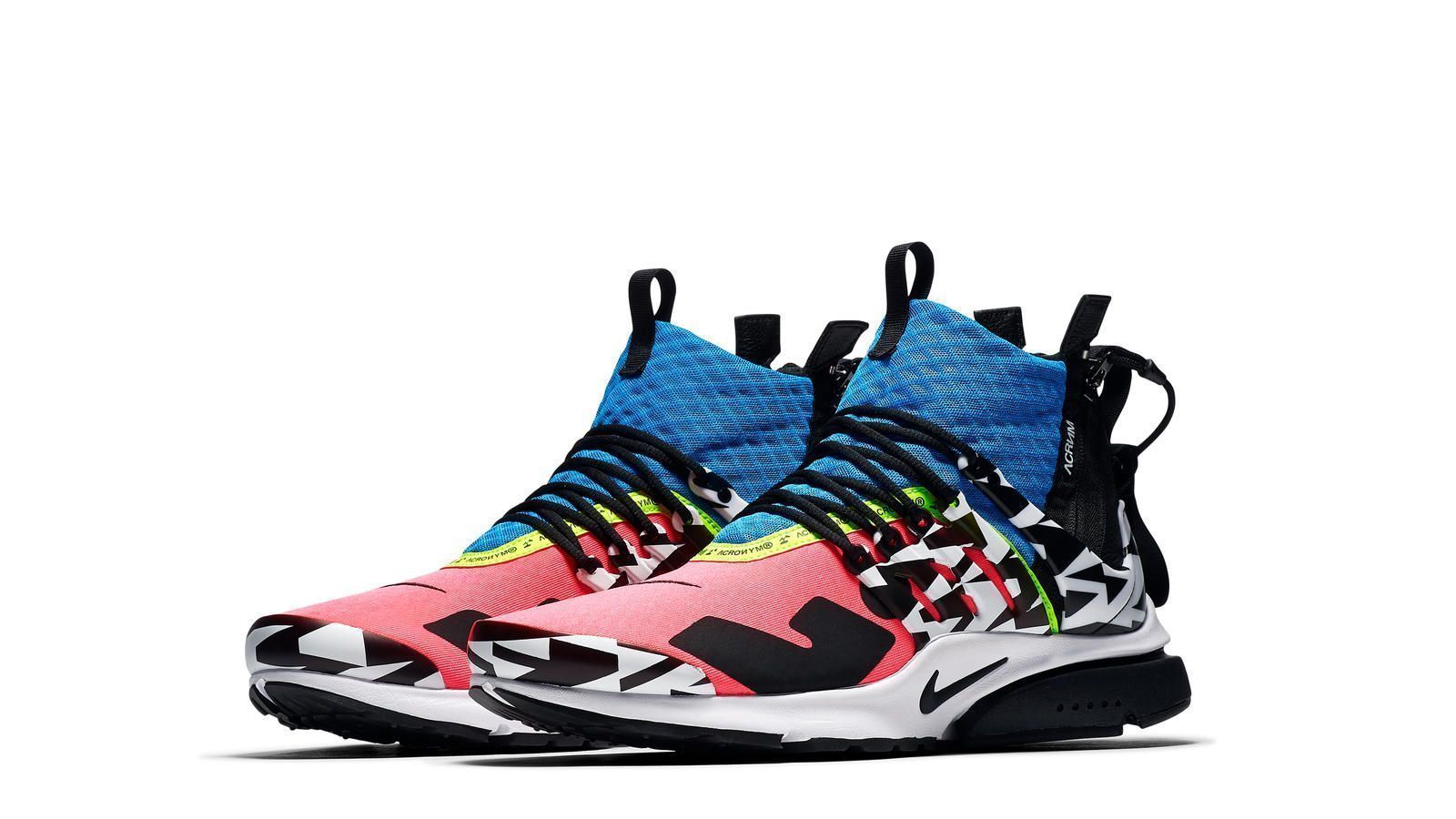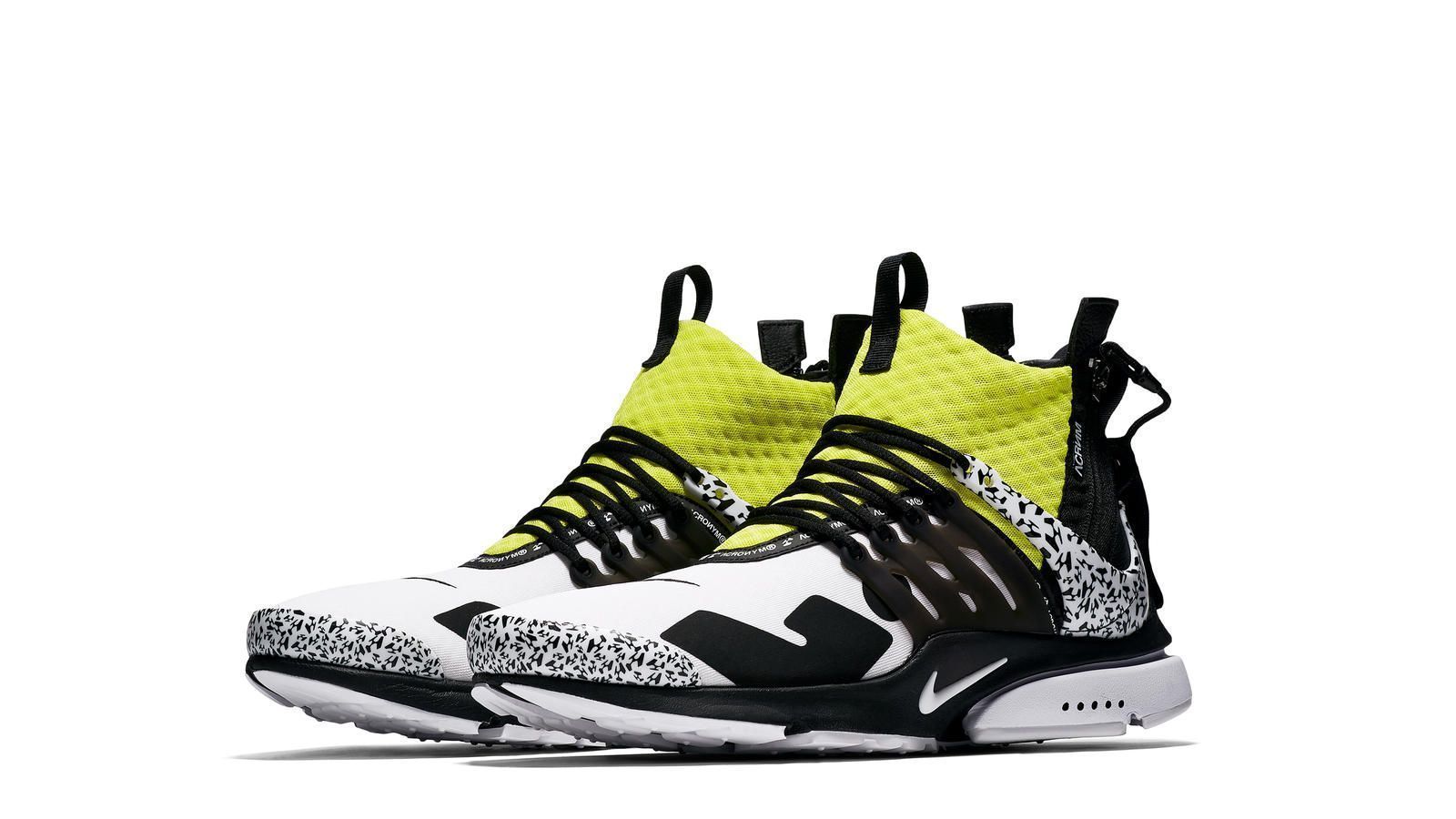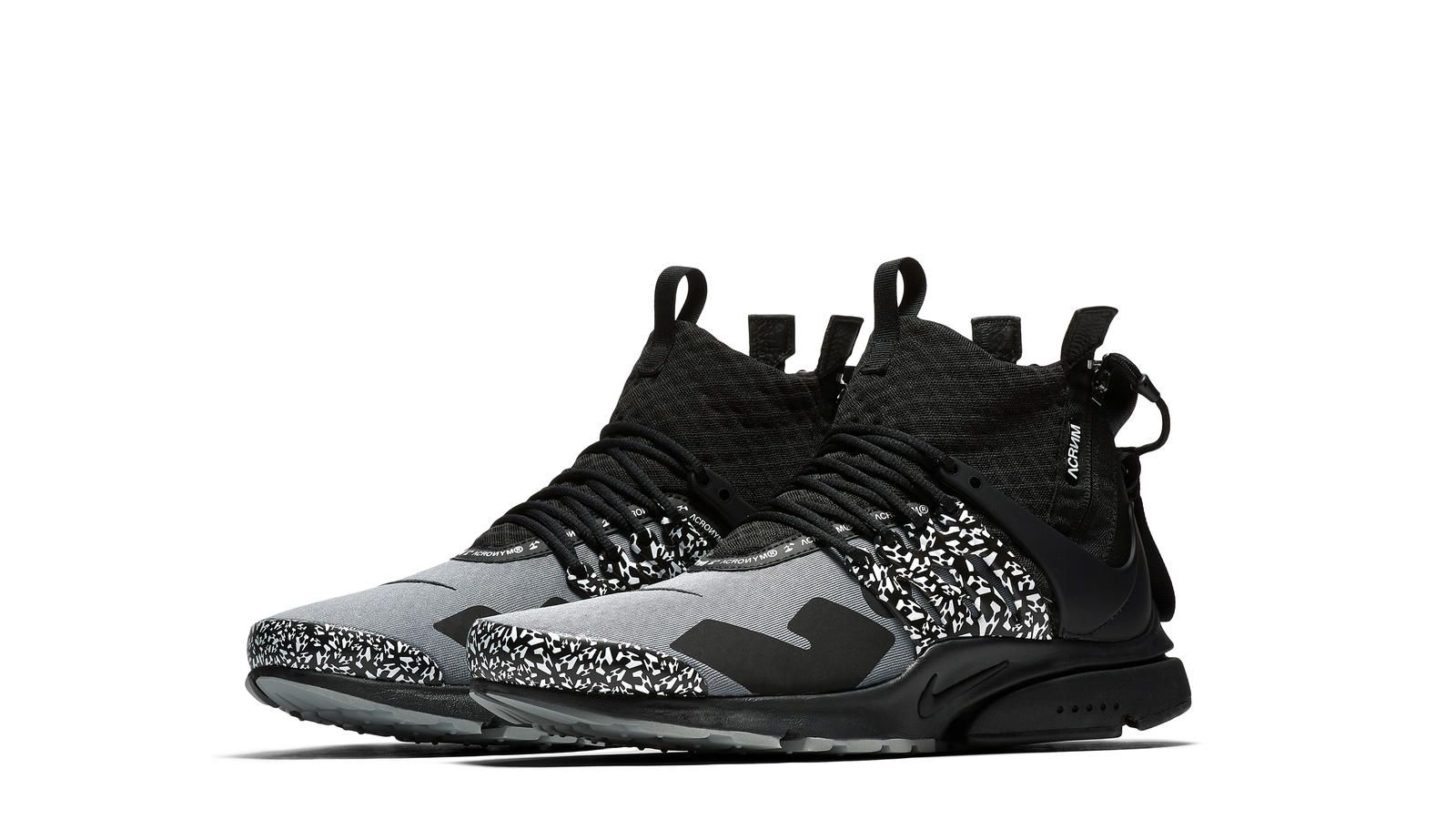 The sneaker – which will not be easy to buy – will be on sale on September 20th in three colours: Cool Grey/Black, White Dynamic Yellow/Black, and Racer Pink with Photo Blue/White/Black.
Undoubtedly, a real must for all lovers of Errolson's concept and utilitarian trend.