READ IN: Español
Novartis and Radio Primavera Sound unite against melanoma in GOOSEBUMPSNovartis launches today in collaboration with the Primavera Sound Festival radio station, GOOSEBUMPS, a monthly programme in which the concepts of skin and music will serve to raise awareness through the reflections of different artists, health professionals and patients.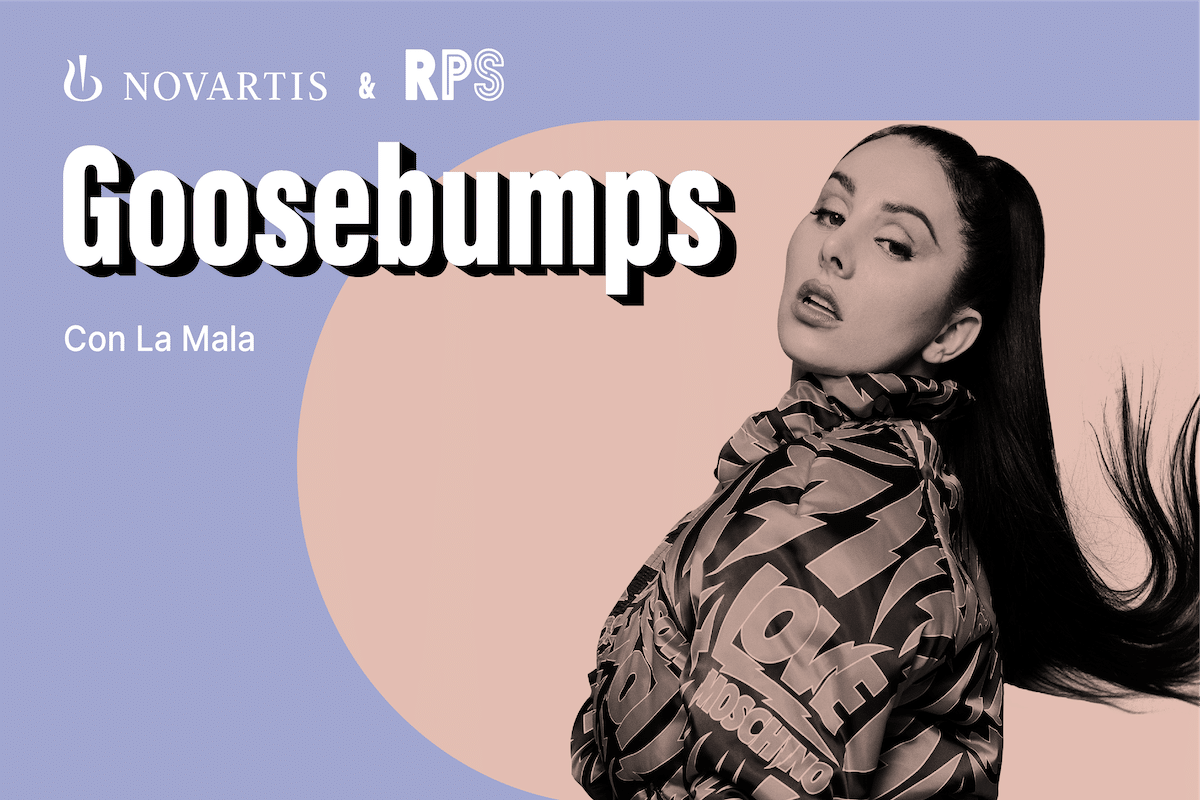 The format has been promoted in collaboration with Novartis and has the support of patient organisations such as GEPAC (Spanish Cancer Patient Group) and Melanoma Spain. Sofi Suárez, influencer and "skin photographer", creator of the successful ISDERMIS project, will be the host of this space in which the dangers and prevention of this type of skin cancer will be discussed with tact and proximity: GOOSEBUMPS.
That the skin reacts to music is physically proven by the average person. But not even this miraculous art, a source of inspiration for the sense of touch, serves as an umbrella against the dangers of exposure to the sun. A good reason why Radio Primavera Sound and Novartis wanted to join forces and concepts to raise awareness about the importance of self-care through a new format; GOOSEBUMPS.
Melanoma is a threat that does not rest… neither in winter nor in summer. It is the most aggressive type of skin cancer and its incidence has experienced a significant rise in recent years. 324,000 new cases a year in the world and more than 6,000 in Spain. It is generated from melanocytes, cells that contain a pigment called melanin, which are responsible for skin colour. It represents only 4% of all malignant skin tumours, but is responsible for 80% of deaths.
Radio Primavera Sound, the radio station of the Primavera Sound festival, and Novartis, have set out to reduce these figures by tackling the issue openly and raising awareness from an inspirational and music-loving point of view. Over the next 12 months, starting today 18 November, different artists will be on the programme, ready to reflect. The first to do so will be Mala Rodríguez. Between notes and with their feelings at the height of… they will talk about skin. Her own and that of her idols, great artists who have had a close relationship with melanoma, such as Bob Marley or Bret Michaels, lead singer of Poison.
Sofi Suárez, a presenter who tells stories through her skin
At the helm of this space could not be a better presenter than Sofi Suárez. Influencer, feminist activist and photographer; soul of the ISDERMIS project with which, since 2017, she has been telling stories through skin. An idea she has been working on since she was eight years old, when she started living with psoriasis.
Excited about her first experience at the helm of a radio programme, she recalls the importance of what the programme will cover. "The skin has a long memory, and that means we must always protect it, no matter the place or the time of year. The body is a unique place. We only have one and we inhabit it all the time until we die. Everything we give it stays and is stored. Therefore, special care must be taken with the skin – which is the largest organ of the body. It is literally the layer that protects us from everything".
The artist, as a good expert in transmitting with the skin, anticipates some of the sensations that the public will witness together with her guests. "Without a doubt, I believe that the conversations in this programme will bring to light issues that may not be talked about on a day-to-day basis behind closed doors, but which are of concern to all of us behind closed doors. It's going to be something close to home and will leave no one indifferent."
GOOSEBUMPS
SINCE WHEN?
From 18 November. Once a month. For 12 months.
WHAT TIME?
From 10:00 am
WHERE?
On Radio Primavera Sound