READ IN: Español
Nude Project, the fastest growing streetwear brand in Spain, opens today, 26th May, its first physical shop in Madrid. And its intention is that each and every one of the people of Madrid visit its premises located at number 74 Fuencarral street, one of the most privileged and strategic areas for fashion brands.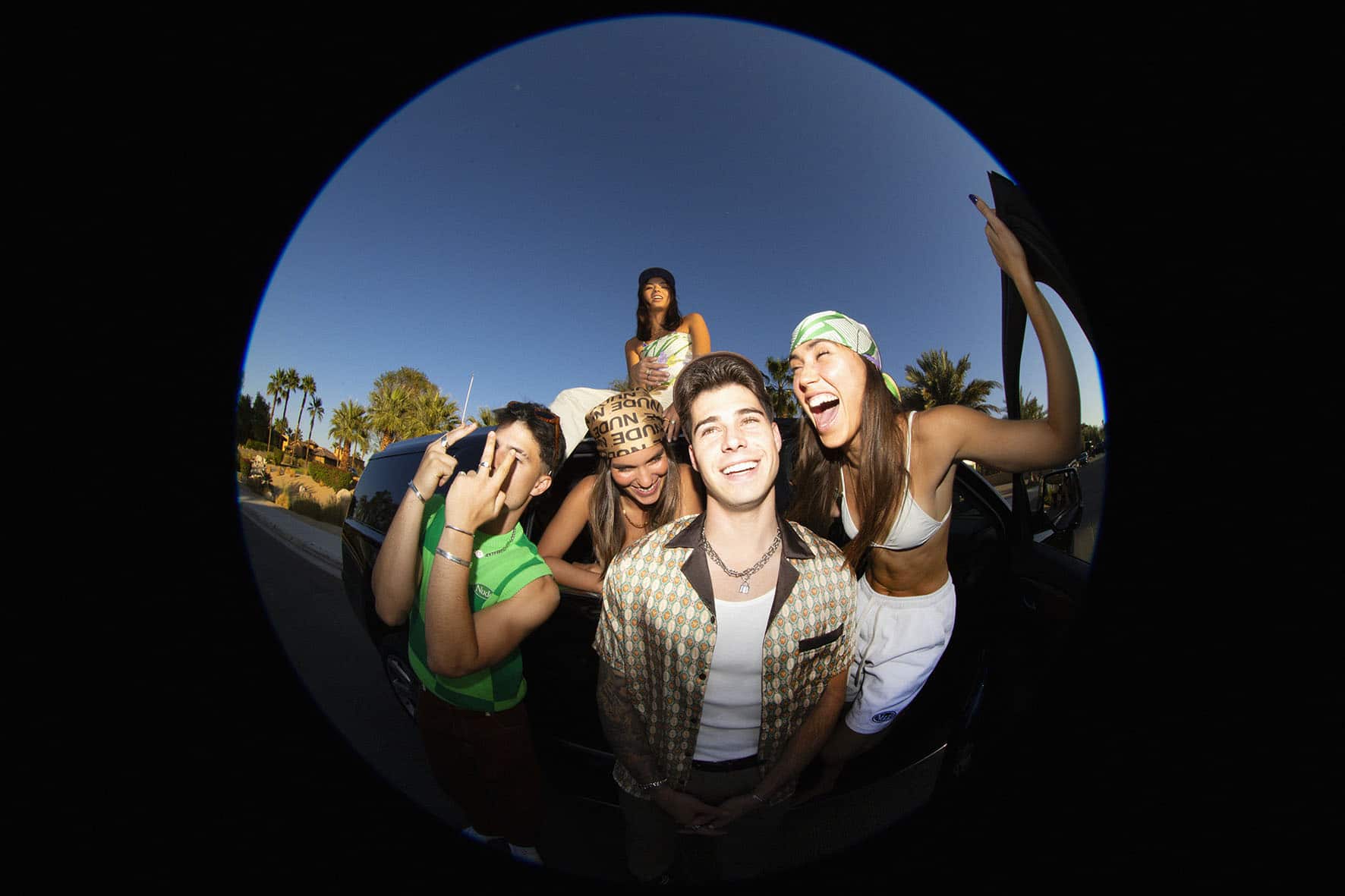 Nude Project had already been able to experiment with ephemeral shops lasting a few days; but did not yet have a place where its community could see, touch and try on the brand's garments on a permanent basis. The clothing start-up began with the "Nude Tour" concept, holding pop-up stores in Barcelona, Madrid and Valencia.
In this way, they managed to reach the most important cities in the country and to be able to put a face to all the fans who wanted to visit these temporary points of sale. The result? Long queues of hours and almost 10,000 young people waiting to experience Nude Project in person for the first time.
Seeing the success of these events, the brand had it clear. They needed a physical shop where they could maintain direct contact with their misfits. If there is something that really defines the brand; it is the great community it has managed to create in less than three years with more than 500k followers on social networks.
This new, first shop is the first step in an ambitious expansion plan. The space consists of 80 m2 where you can enjoy both its innovative collections and the true Nude experience.
The opening of this new store will undoubtedly mark a milestone in the history of Nude Project. And to celebrate it, the brand has decided to include, in addition to its best sellers, two new collections: Palms Spring and Cult Drop.
Palms Spring is the brand's most festival-inspired collection to date. Inspired by the biggest music festival, Coachella, Nude Project is launching polo shirts, t-shirts, sweatshirts and new accessories such as scarves, rings and beach paddles that take us back to the long summer evenings. Very Nude colours but with an exotic touch to stand out.
With the Cult Drop collection, the brand is committed to the restocking of its zip sweatshirt, including new colour and product variants, which will be available in the store.
If there is one thing the brand is known for, it is for periodically launching capsule collections inspired by a rebellious style that is accessible to all types of people. Now, thanks to this new opening, its community will have a "meeting point" where they can enjoy the Nude spirit.