READ IN: Español
After having launched the so coveted Off-White x Nike Air Jordan 5, it seems that Virgil Abloh is already preparing another Jordan launch. In February, the Off-White founder released a teaser of a blank version, -from our point of view- much more attractive than the previous one.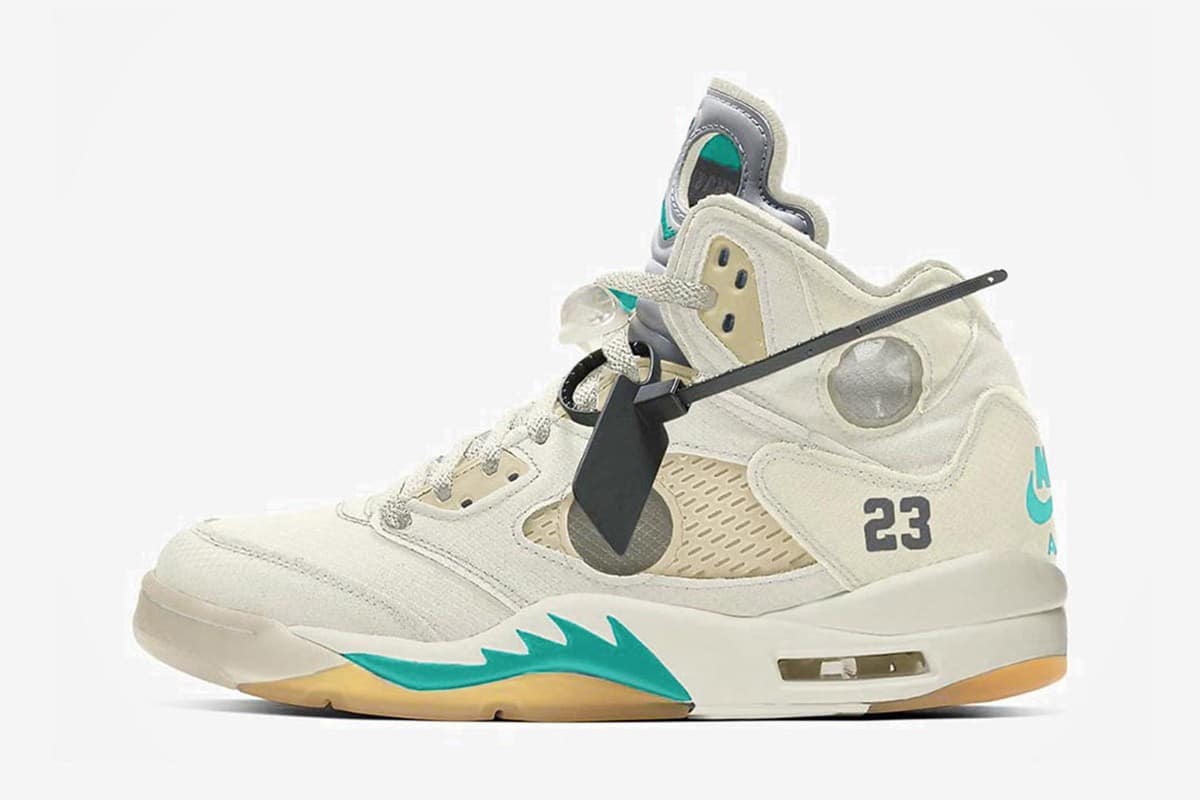 It seems that this launch will take place much sooner than we can imagine. With a composition in terms of structure just like its predecessor, the weight of this new version falls on the play of white and cream colors and details of turquoise in one version and red in another.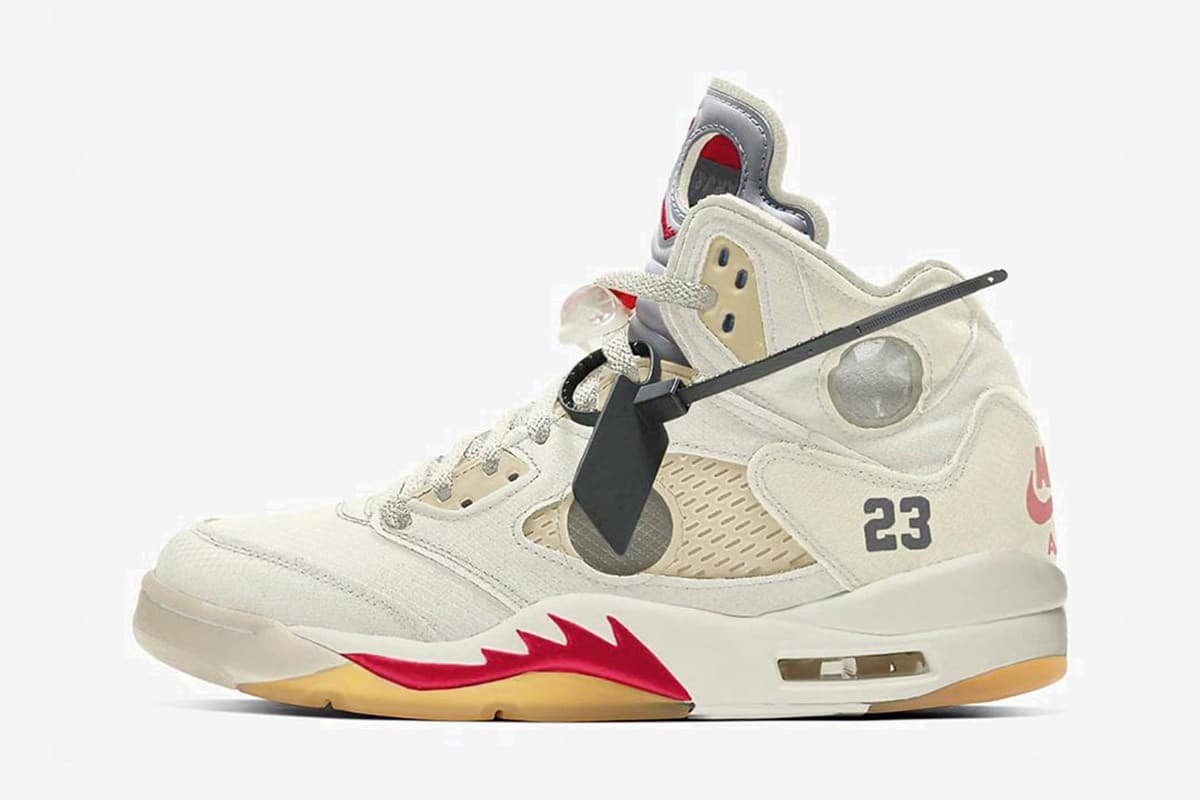 For a price of £220, rumour has it, the sneaker will be available early this summer. We'll leave you the pictures to warm up.