READ IN: Español
The FW 19 Off-White catwalk was named "Public Television". For a few seasons now, the brand's presentations have been the most eagerly expected of the Paris fashion week. Expected because both the brand and the style of its designer, now the more than famous Virgil Abloh, are loved and hated.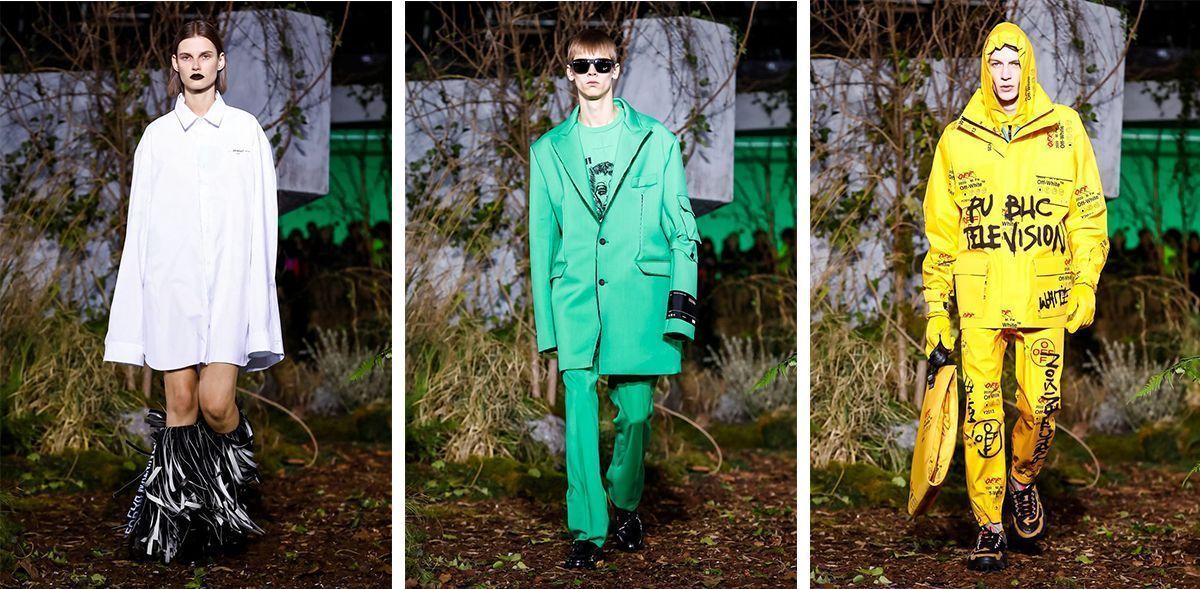 That challenging point of Abloh (starting with the recently released paper clips turned into jewelry, something so banal and unattractive) and changing the rules established in fashion, attracts the glances of both those who love it and those who feel aversion.
"Public Television" has opened with four oversized jeans, officially crowning the return of this hip-hop-style garment. This flash-back is followed by deconstructed puffer jackets and a powerful neon color, which also evidences the inspiration in the best of the 80s.
Abloh, on the other hand, has remained true to its seal of identity with words printed in quotation marks on the fringes of women's boots. He has also re-imposed the straps for bags with the signature of the stamped brand that already caused a huge furor (and an innumerable amount of imitations). He has also continued in the line of mixing sport style with the most elegant garments like the blazer, always enlarging the sizes.
And as a surprising element and out of tune (which never fails in any type of launch that makes Off-White), has combined the most authentic cowboy boots with racing style.
Off-White FW19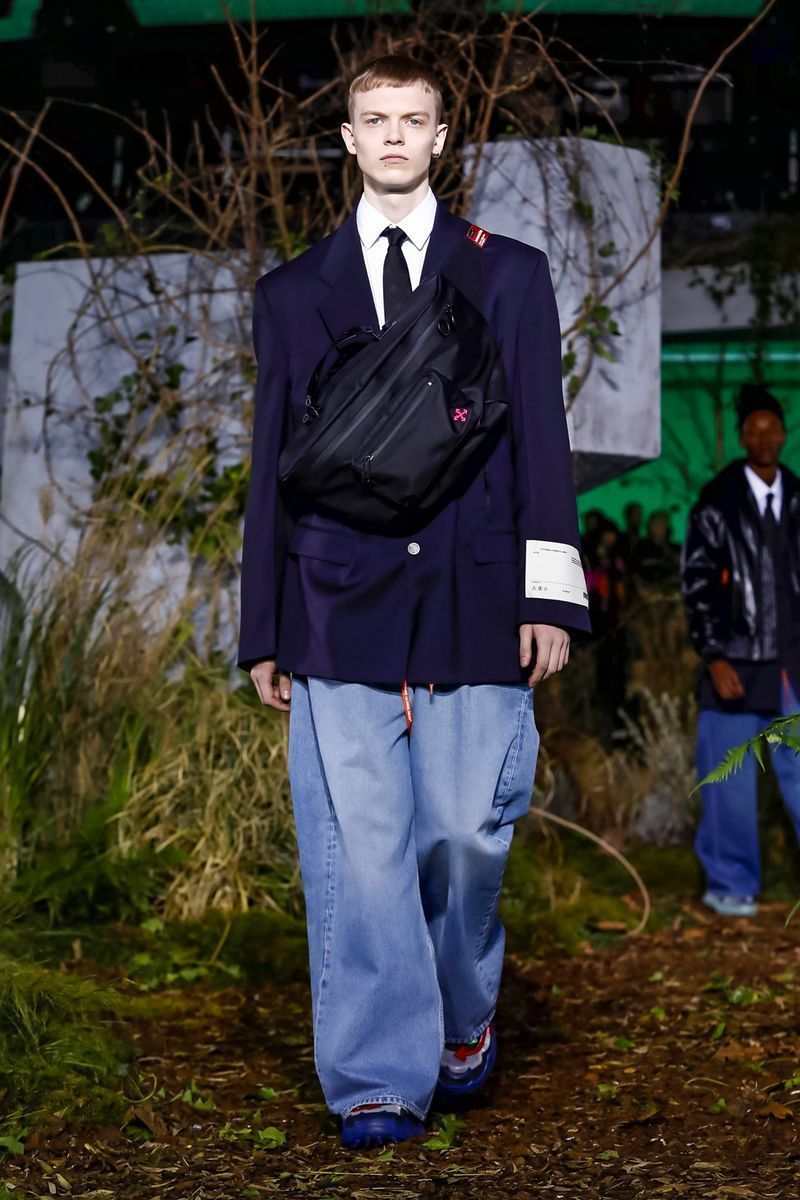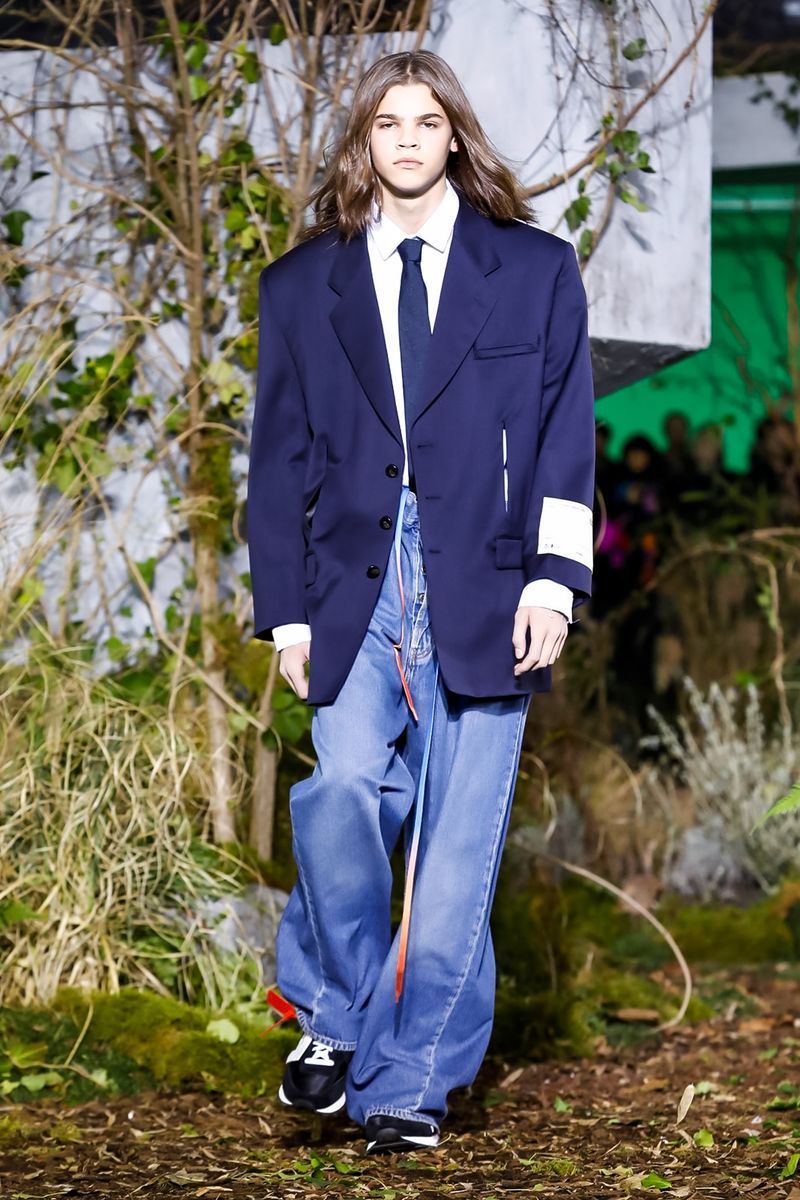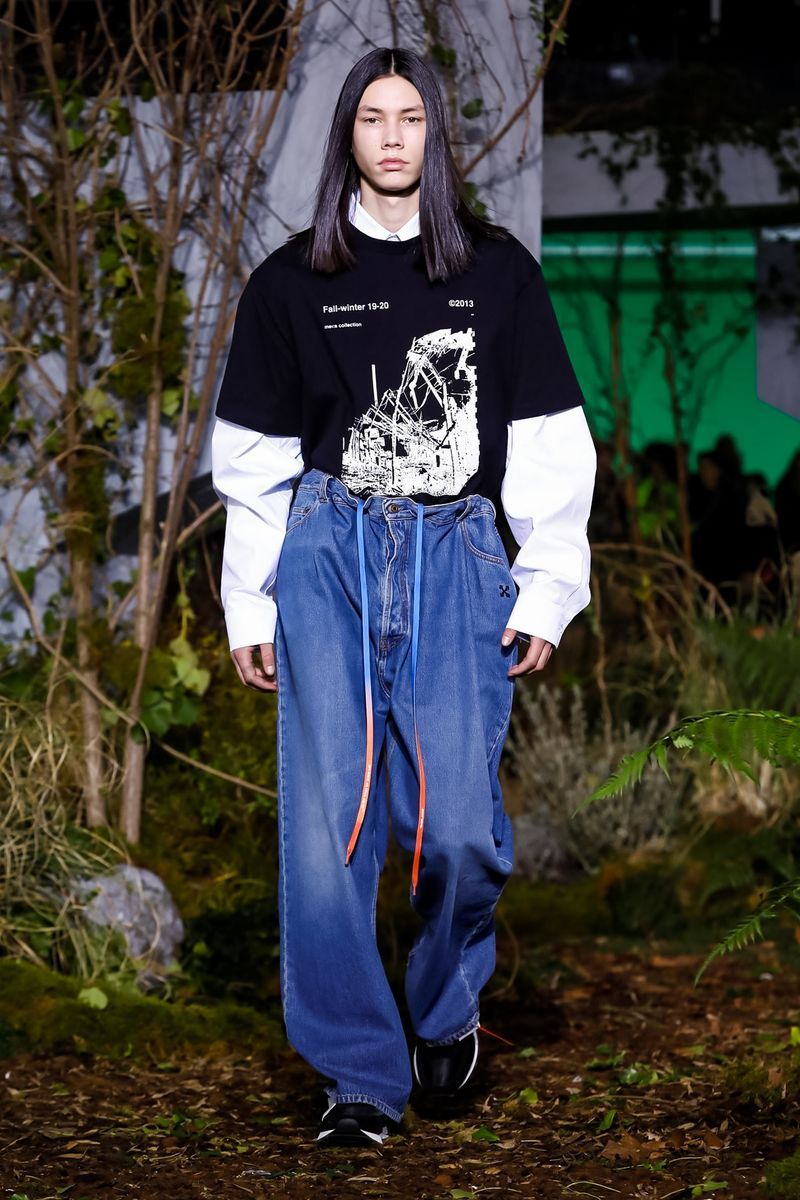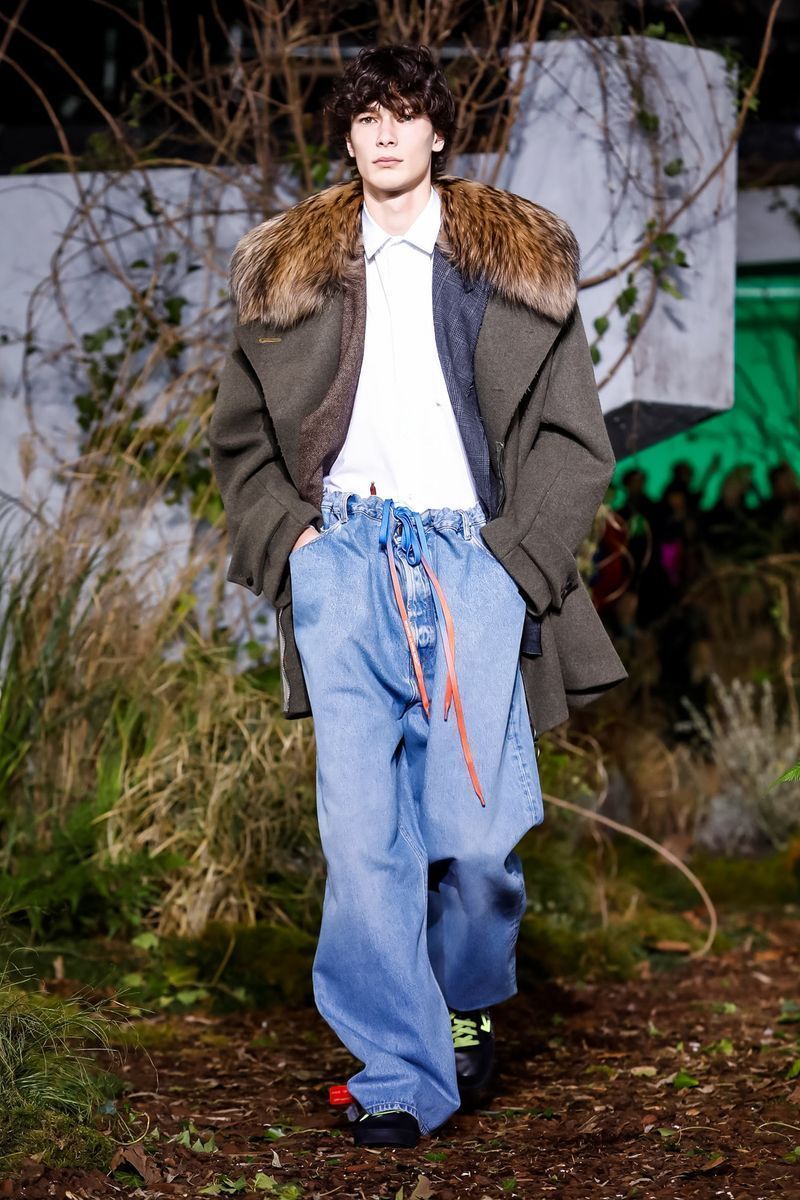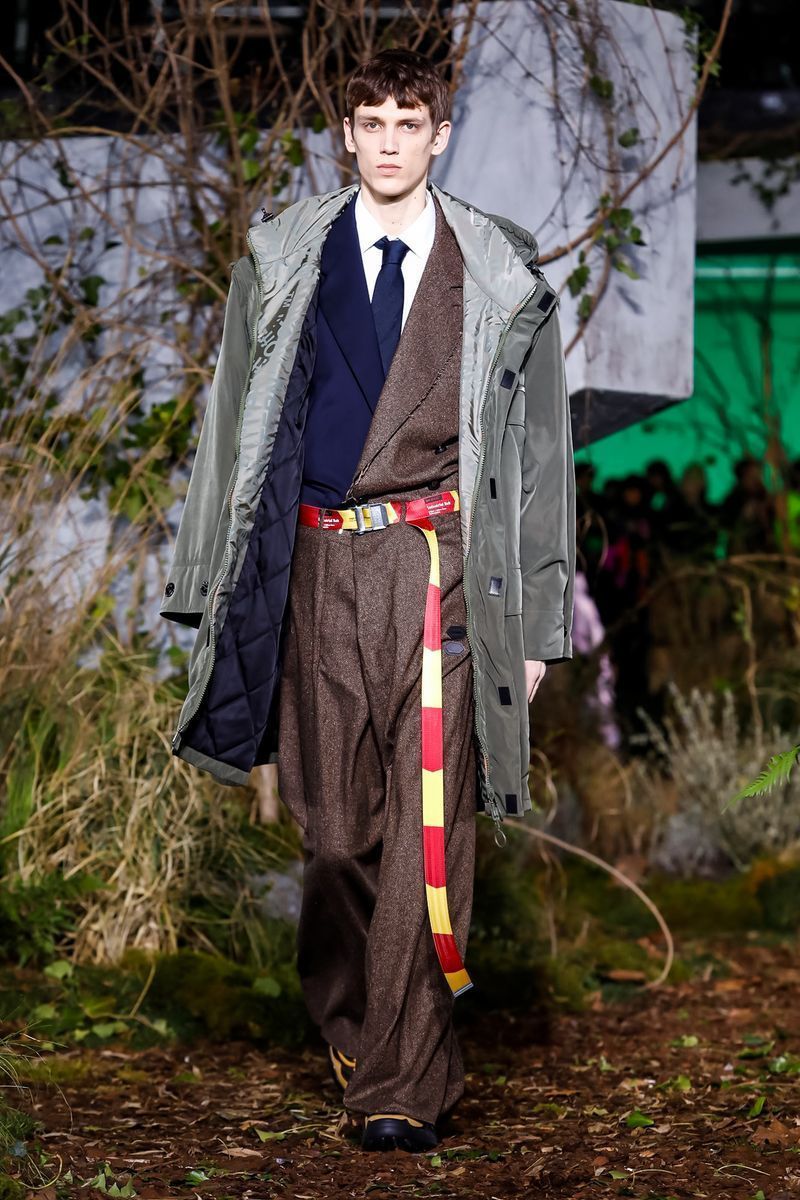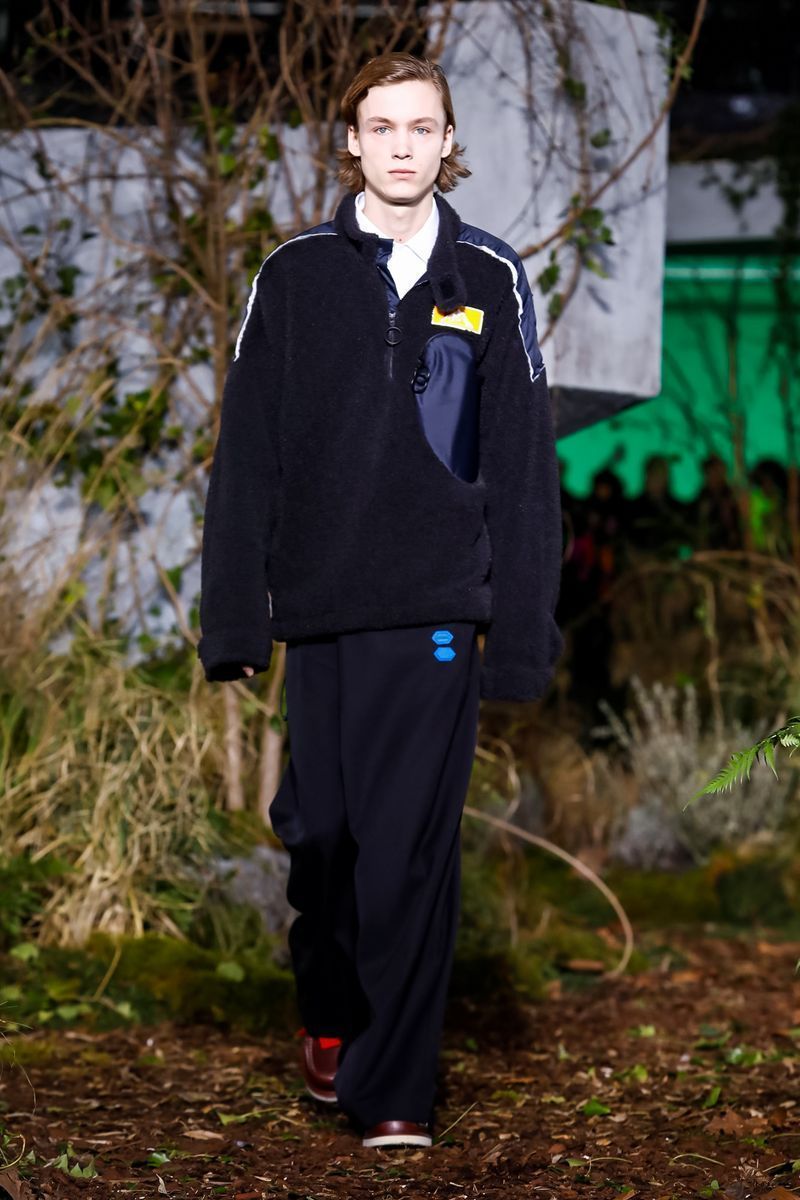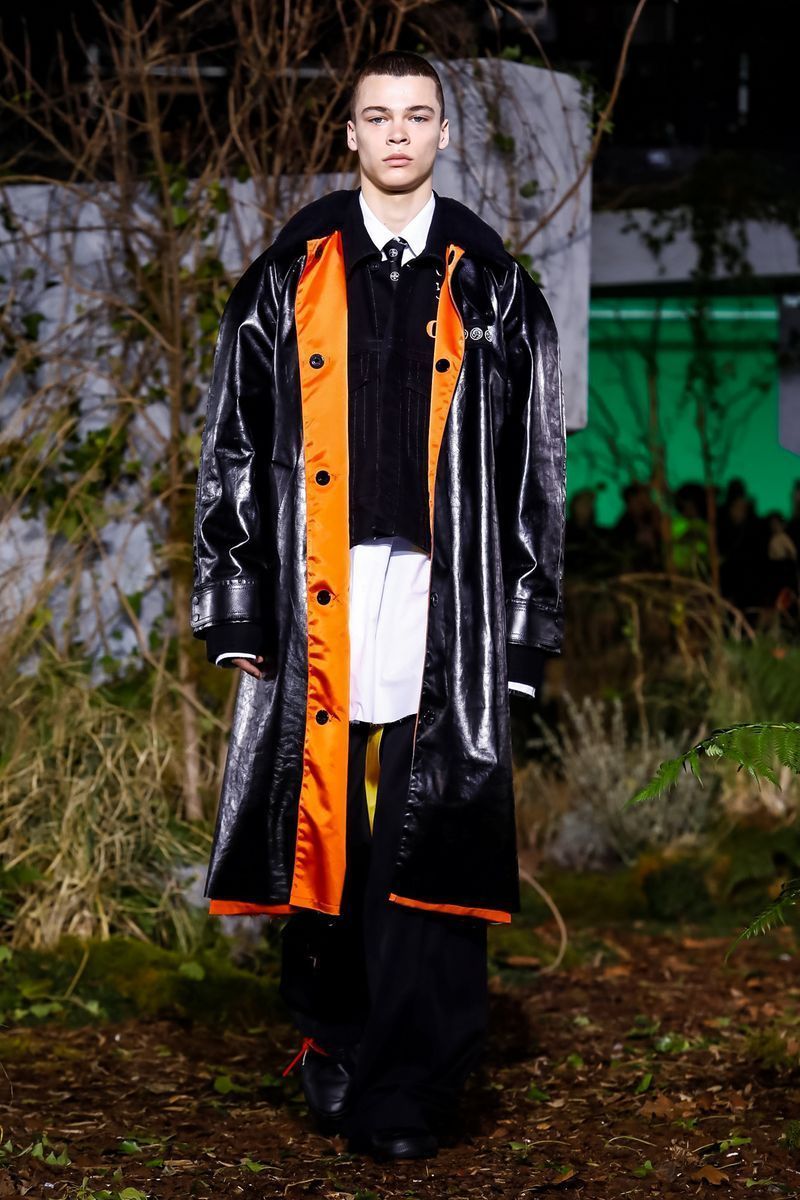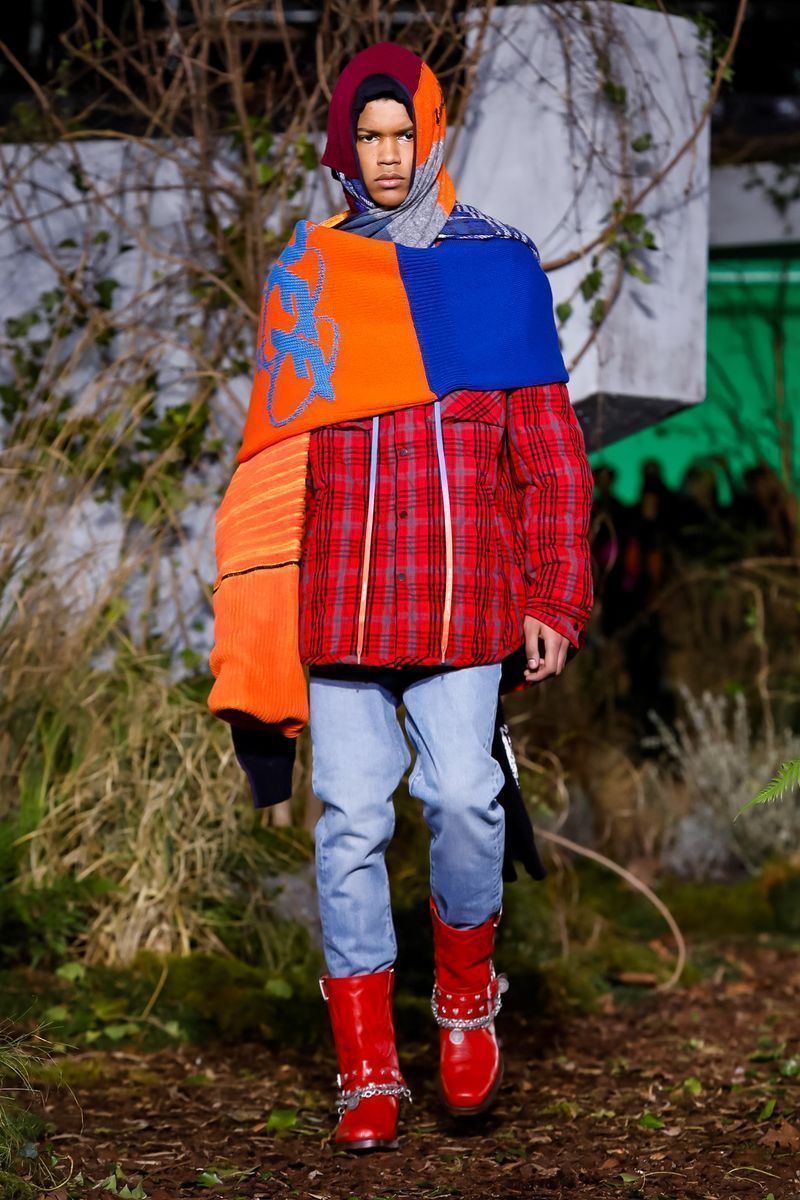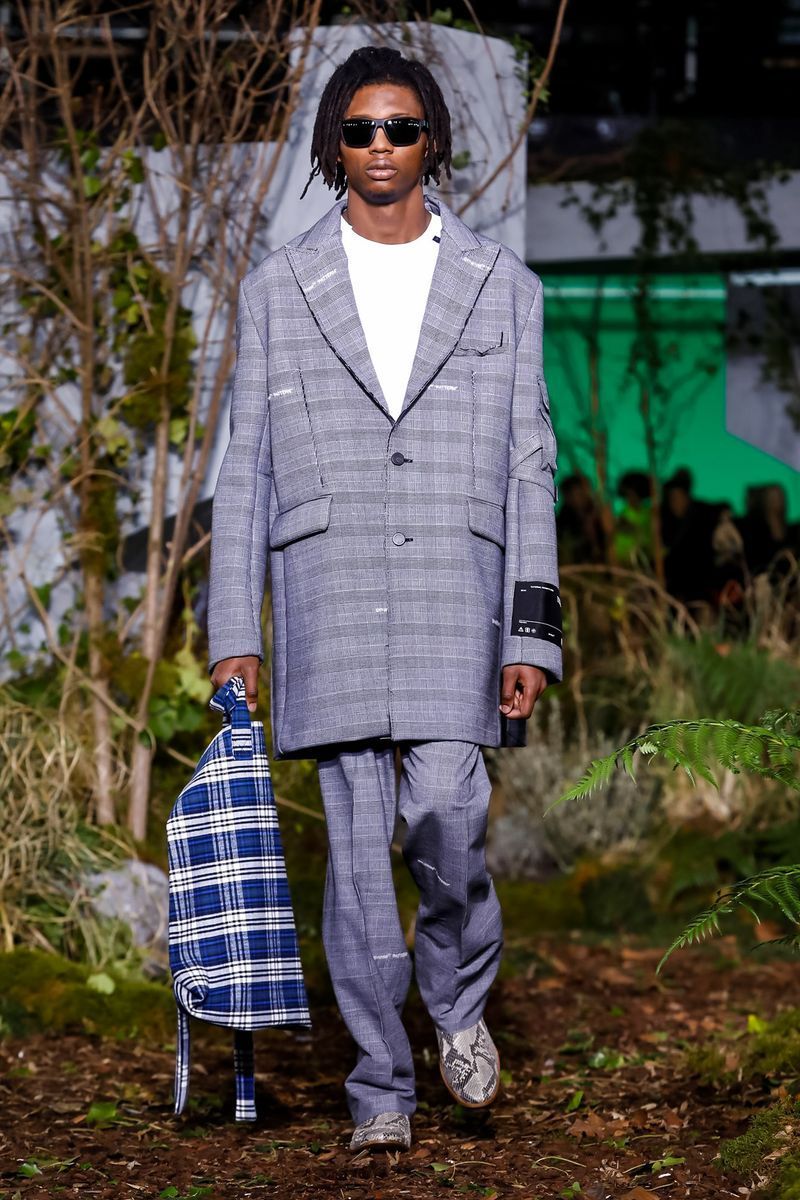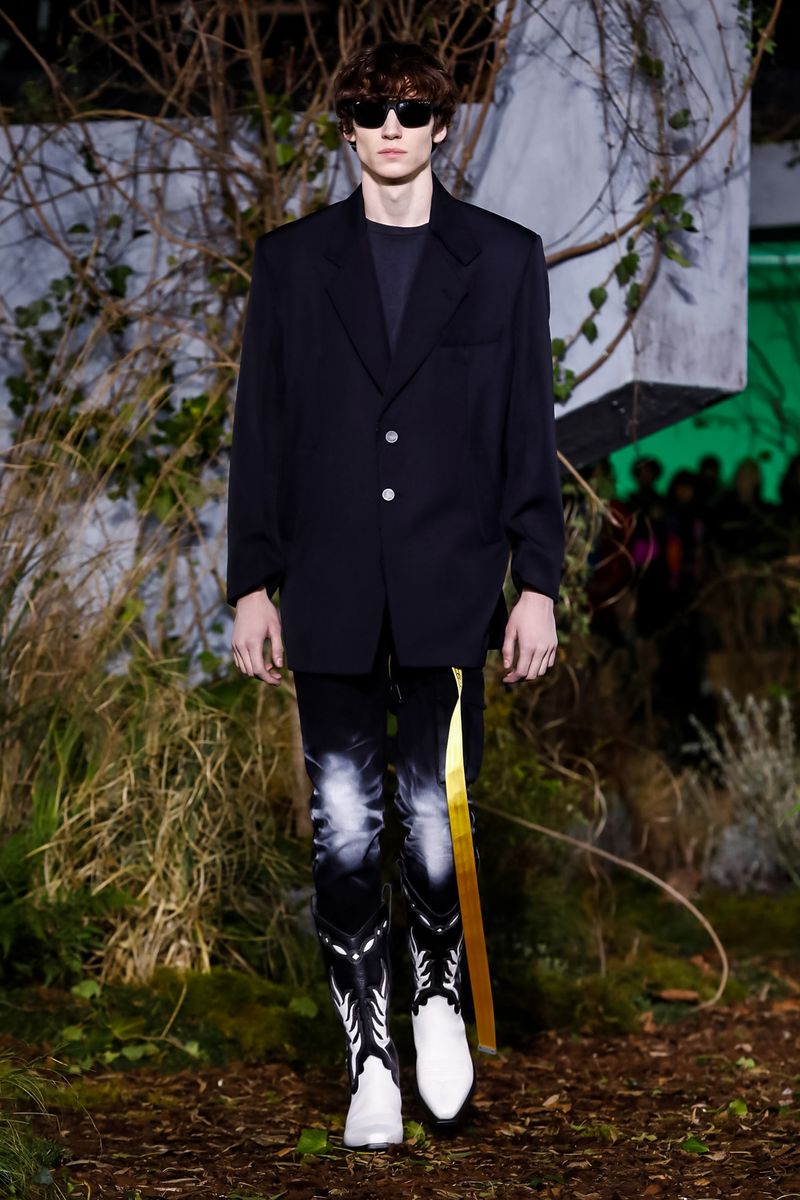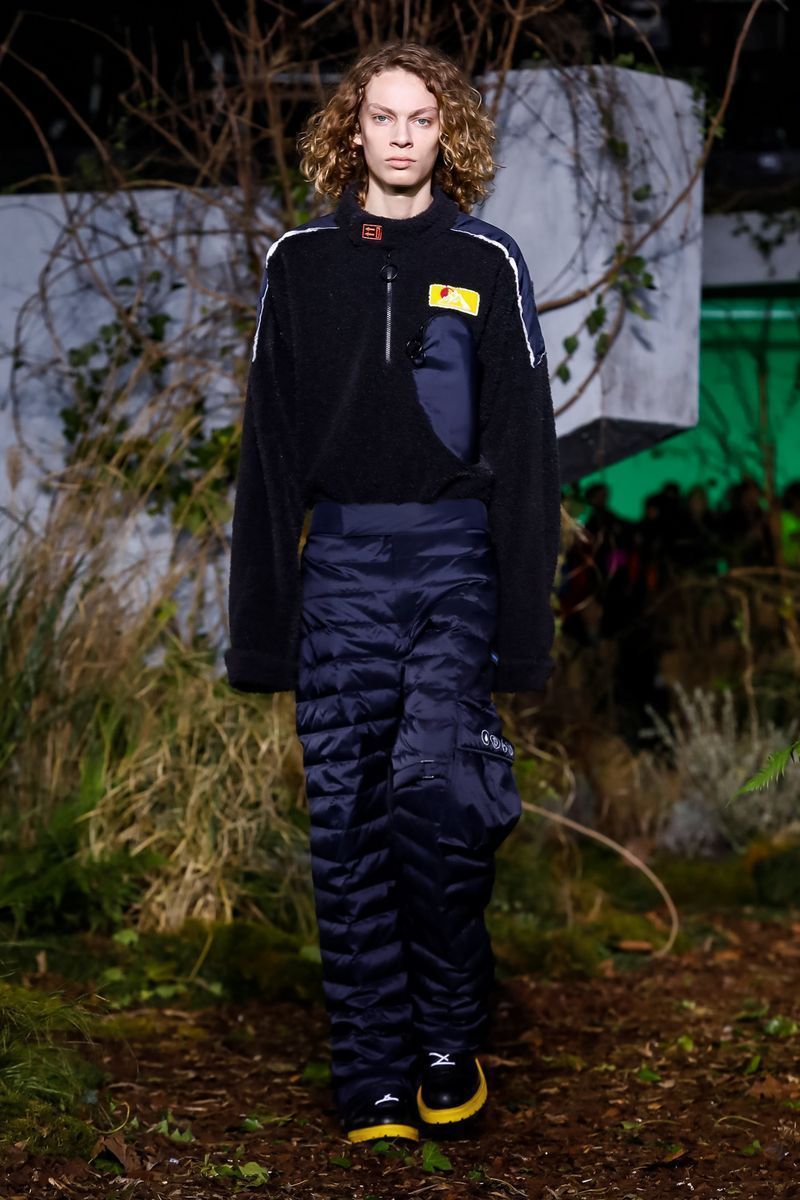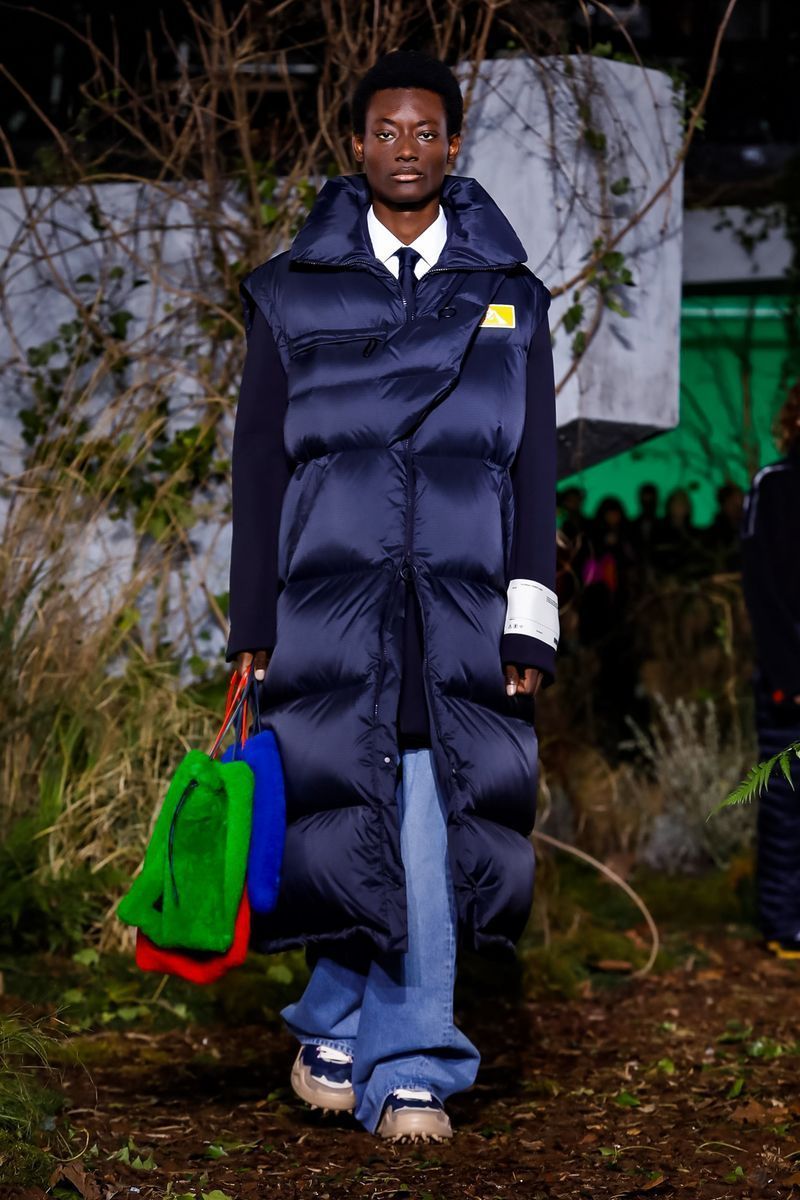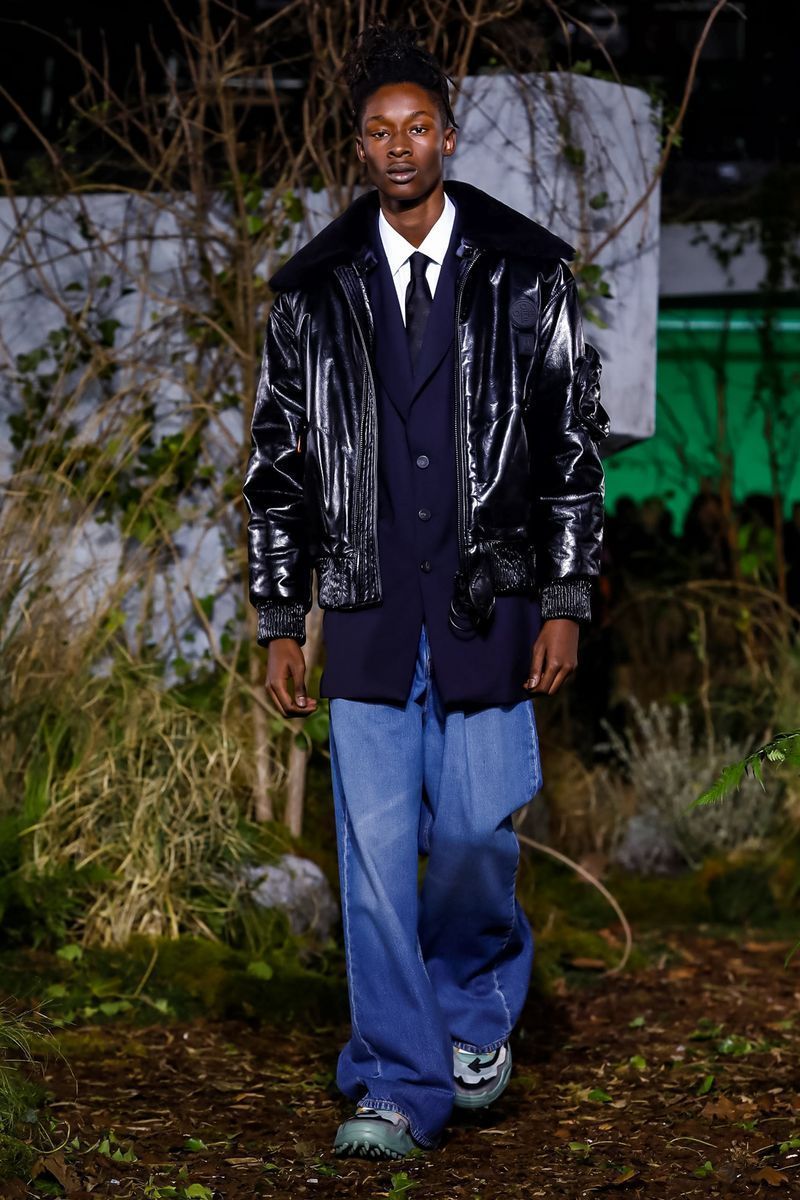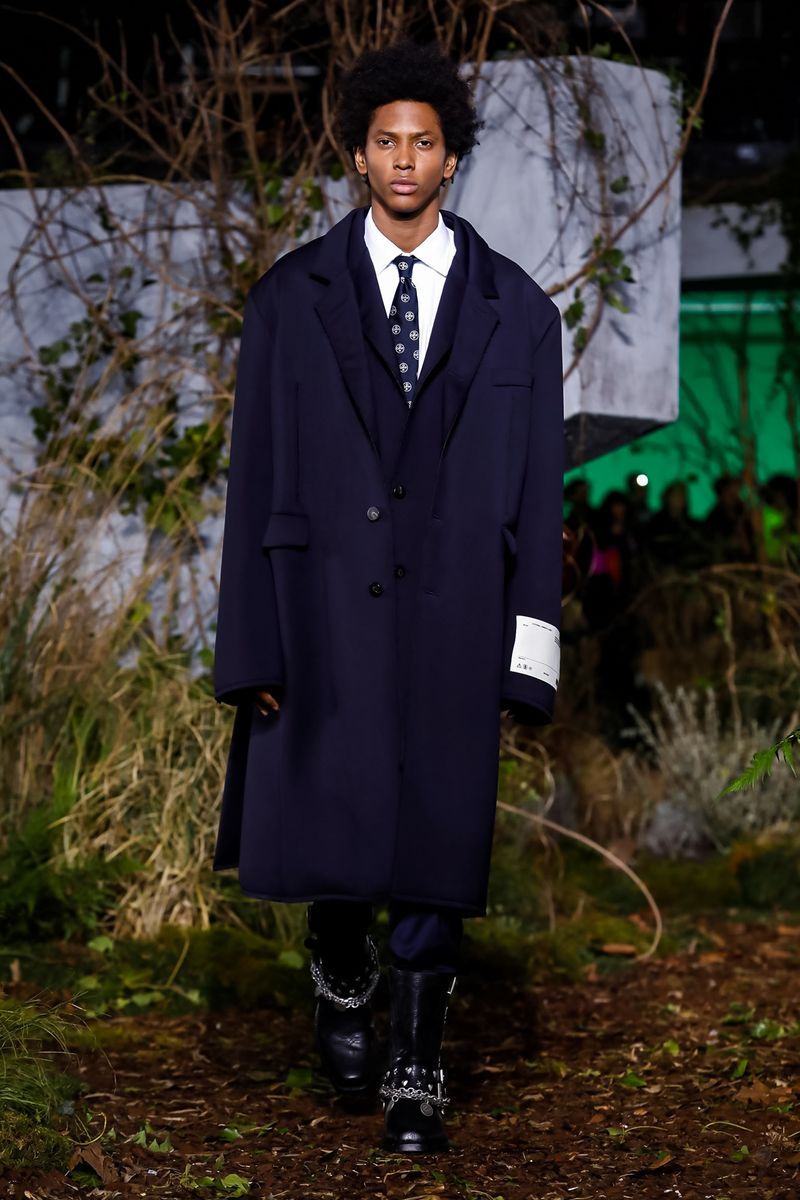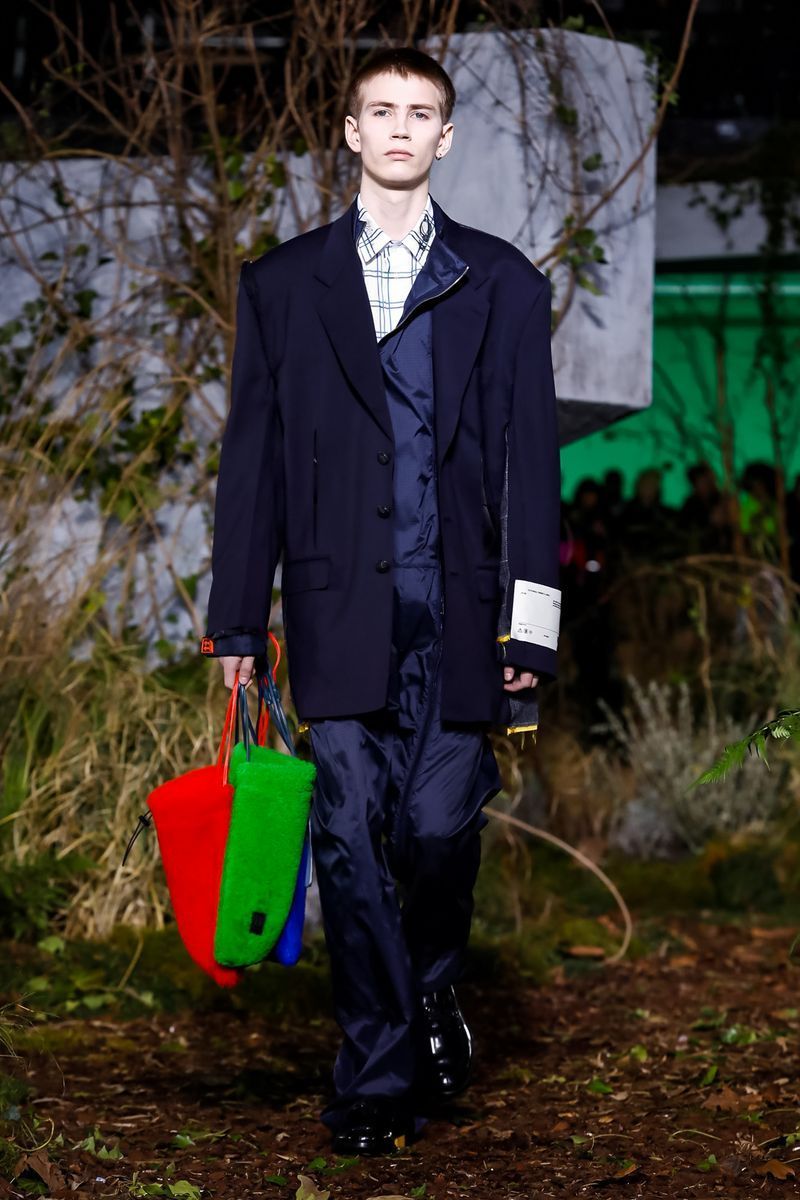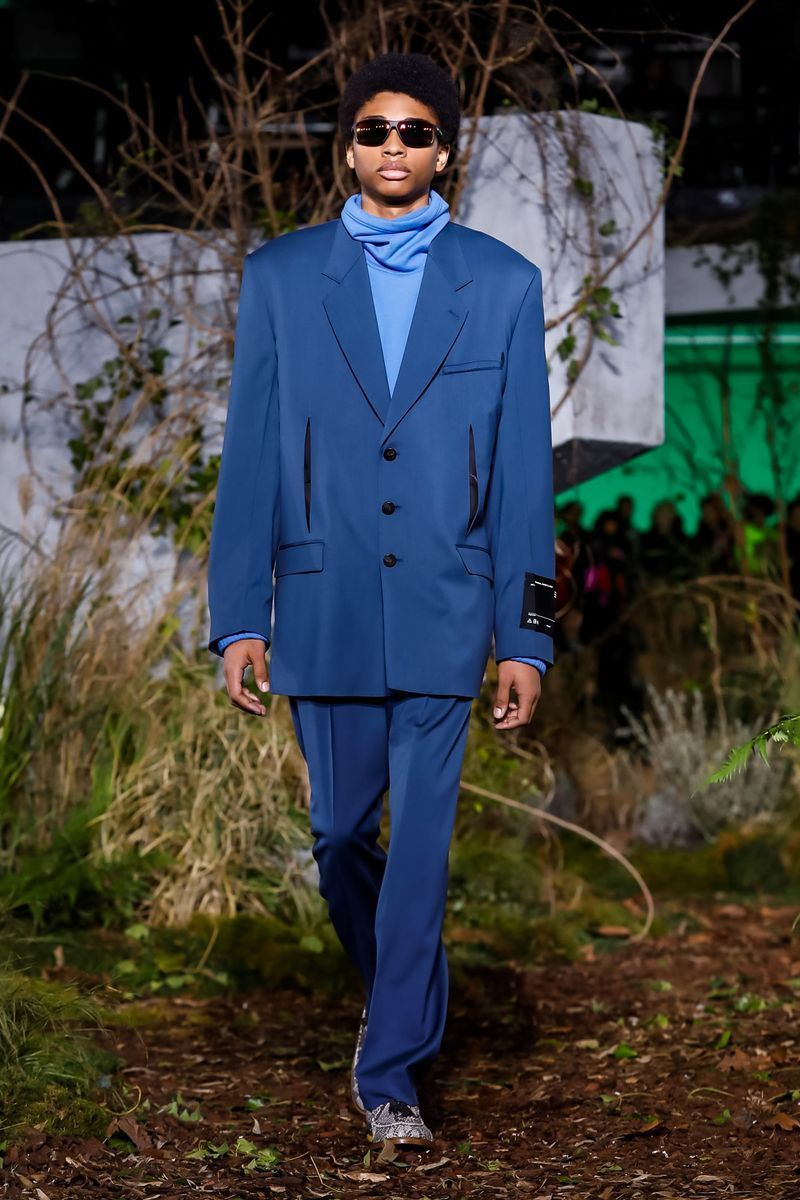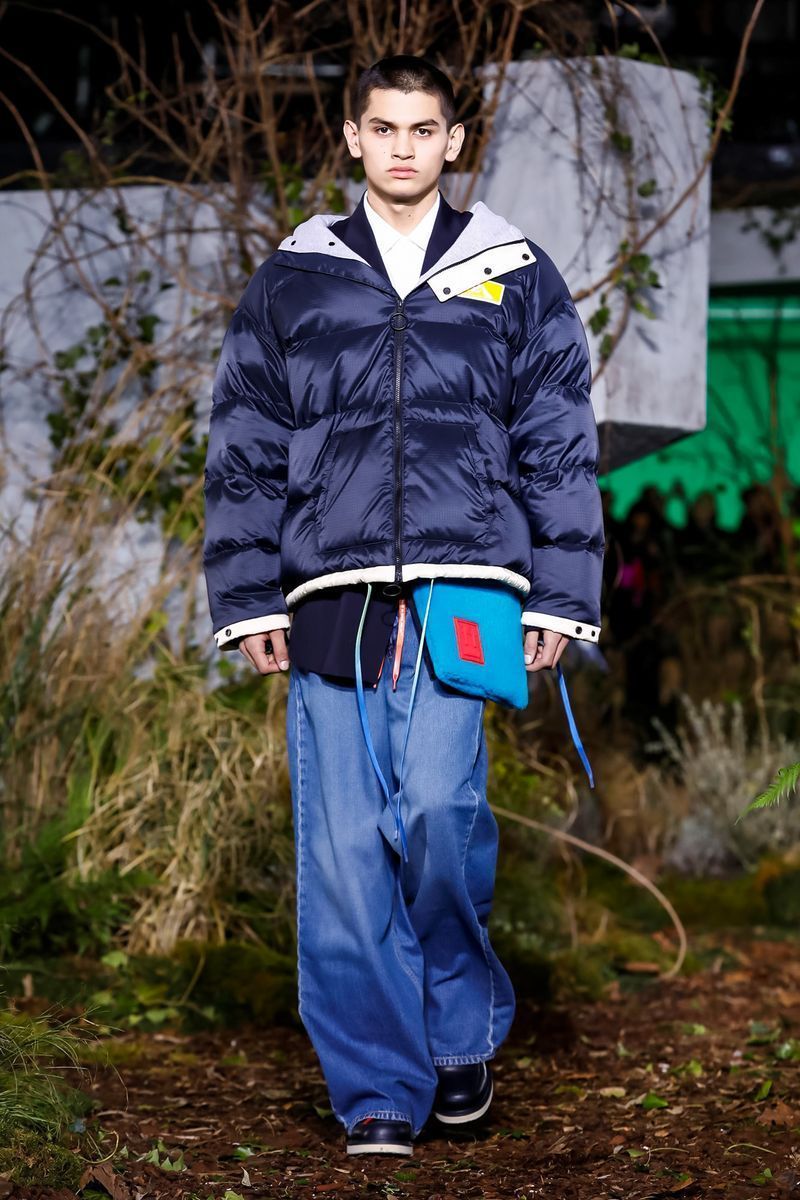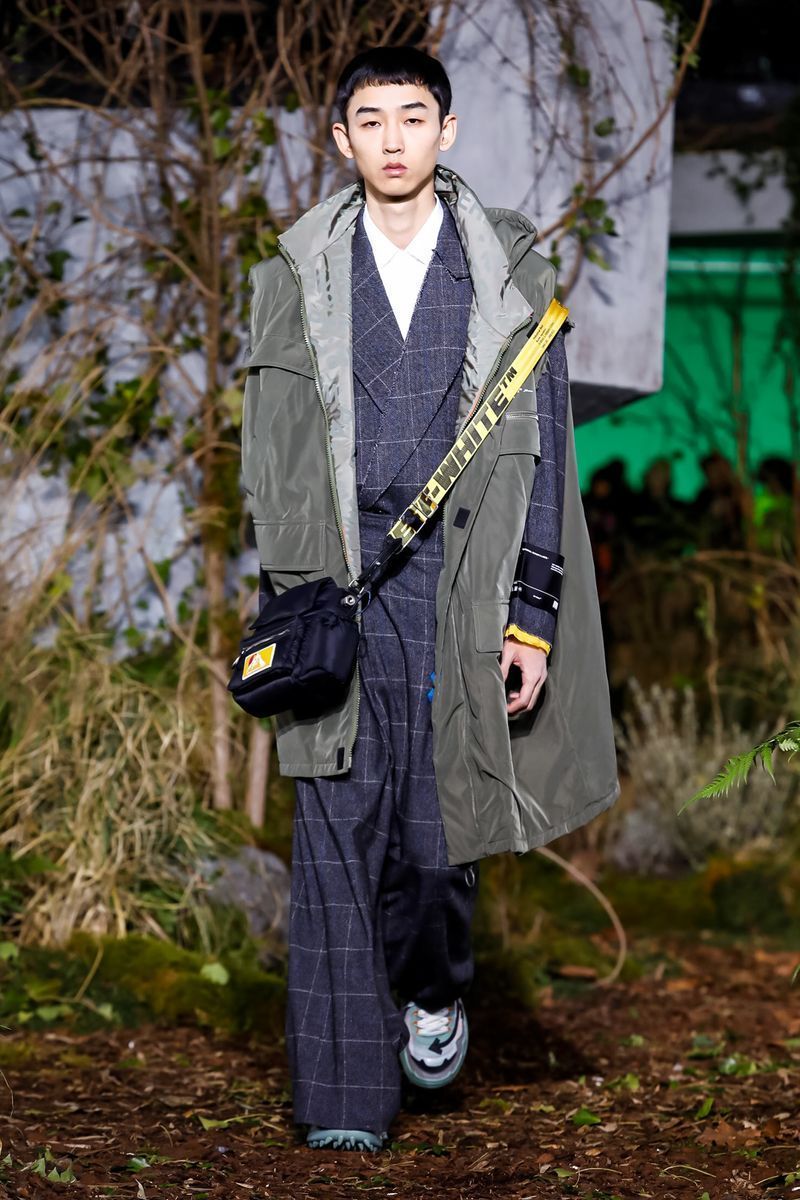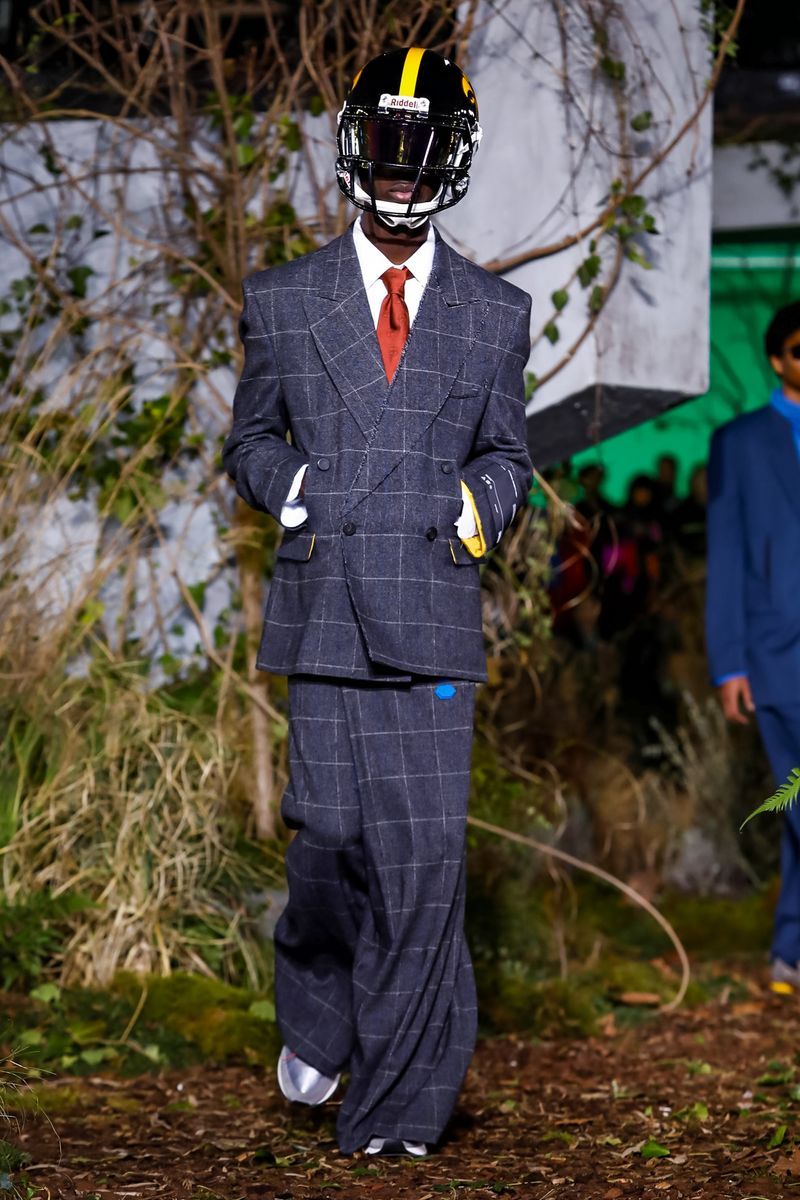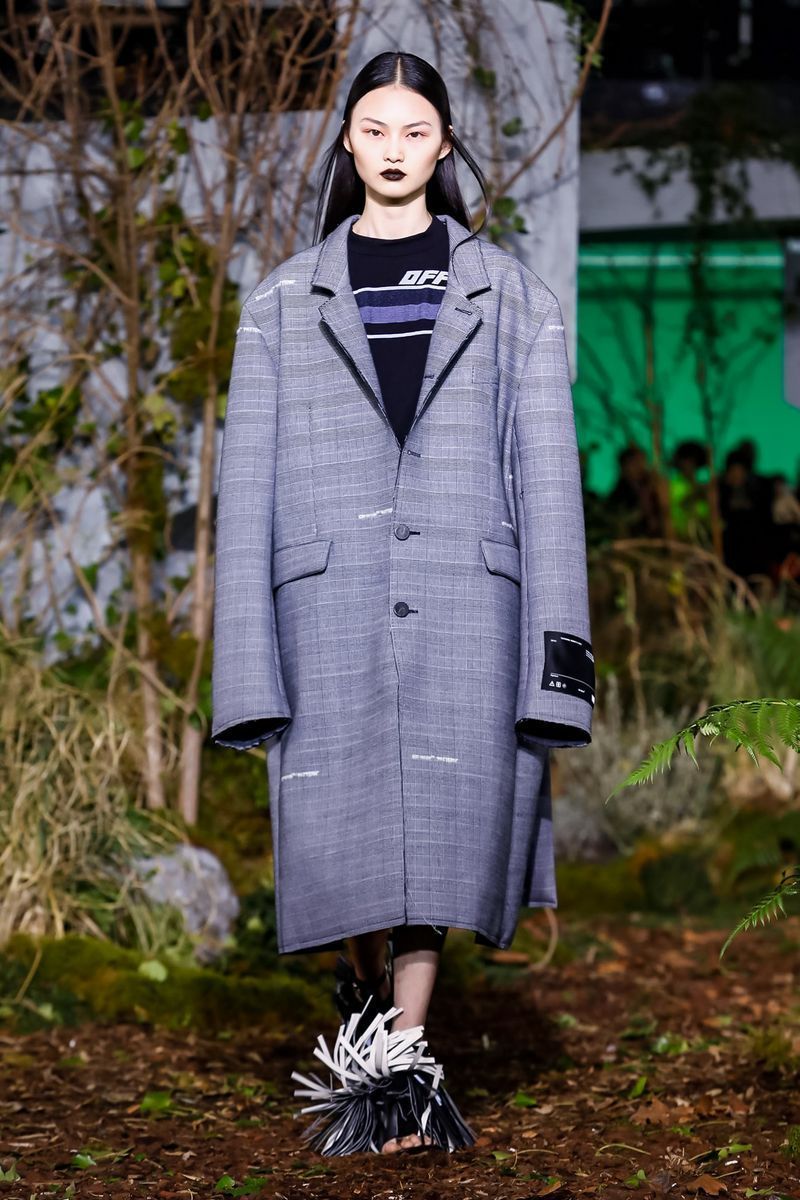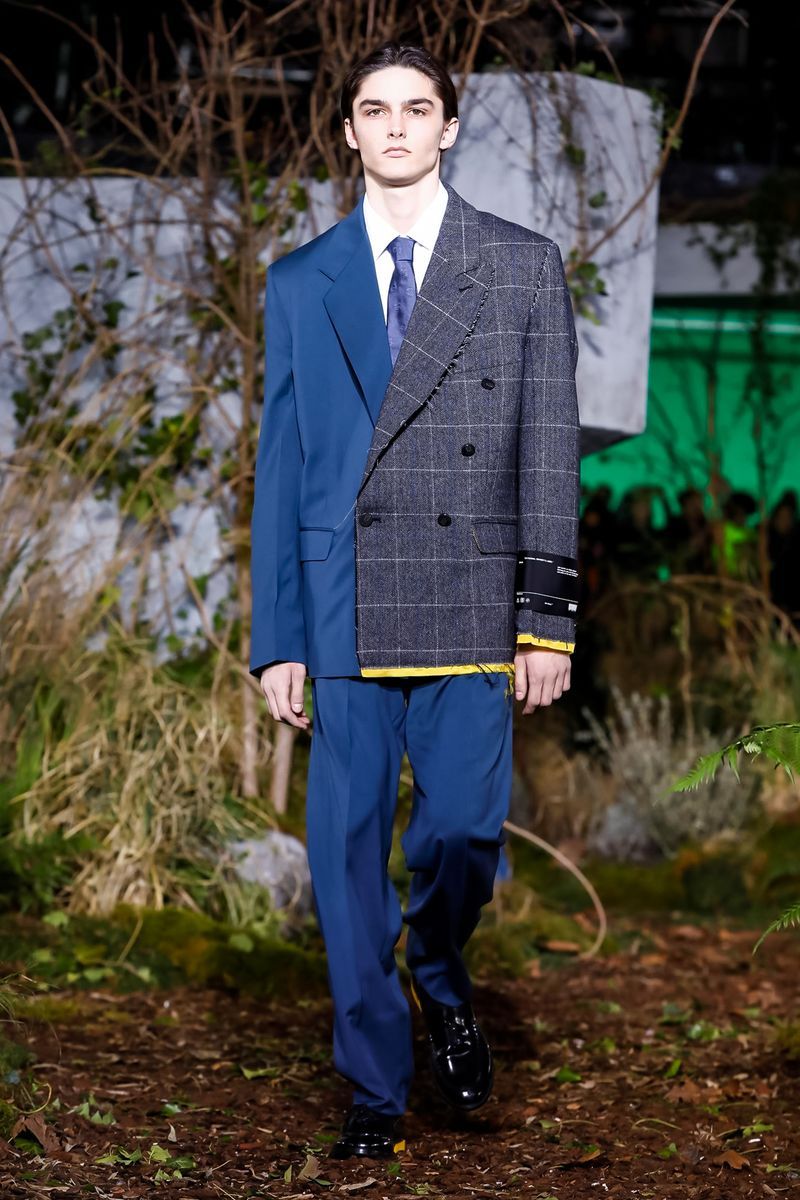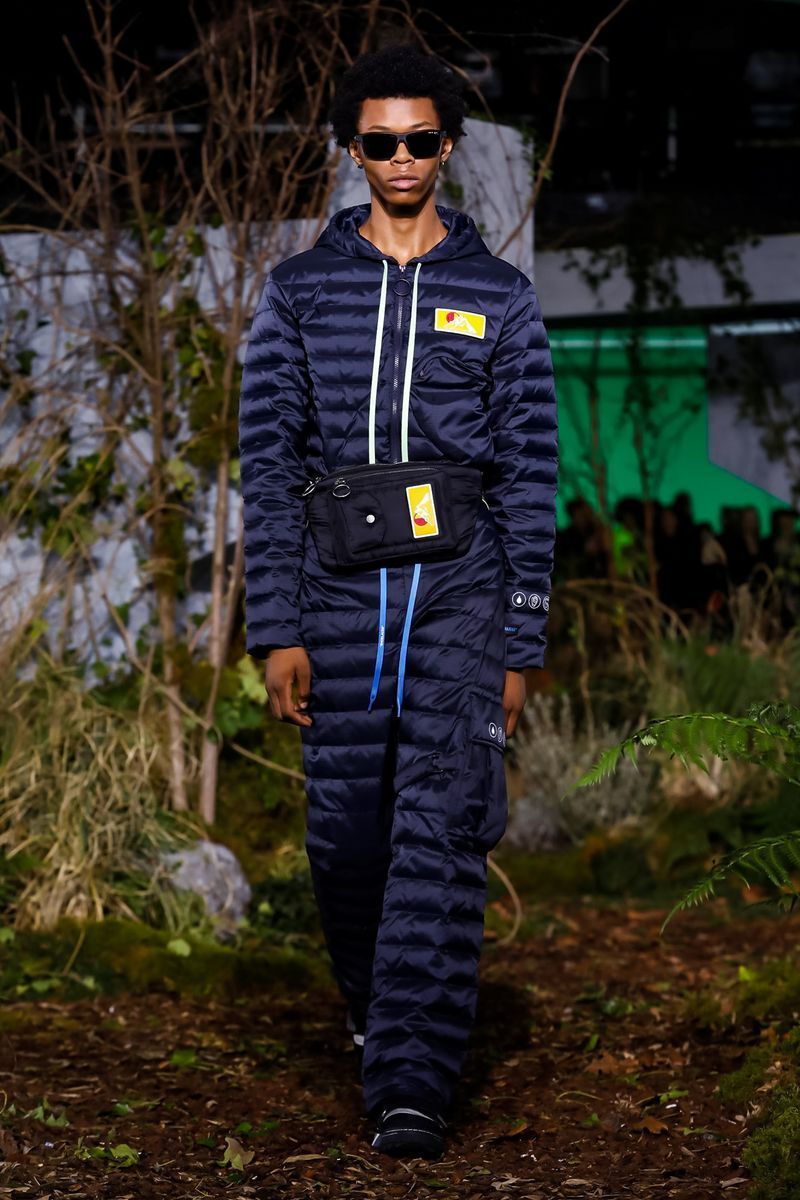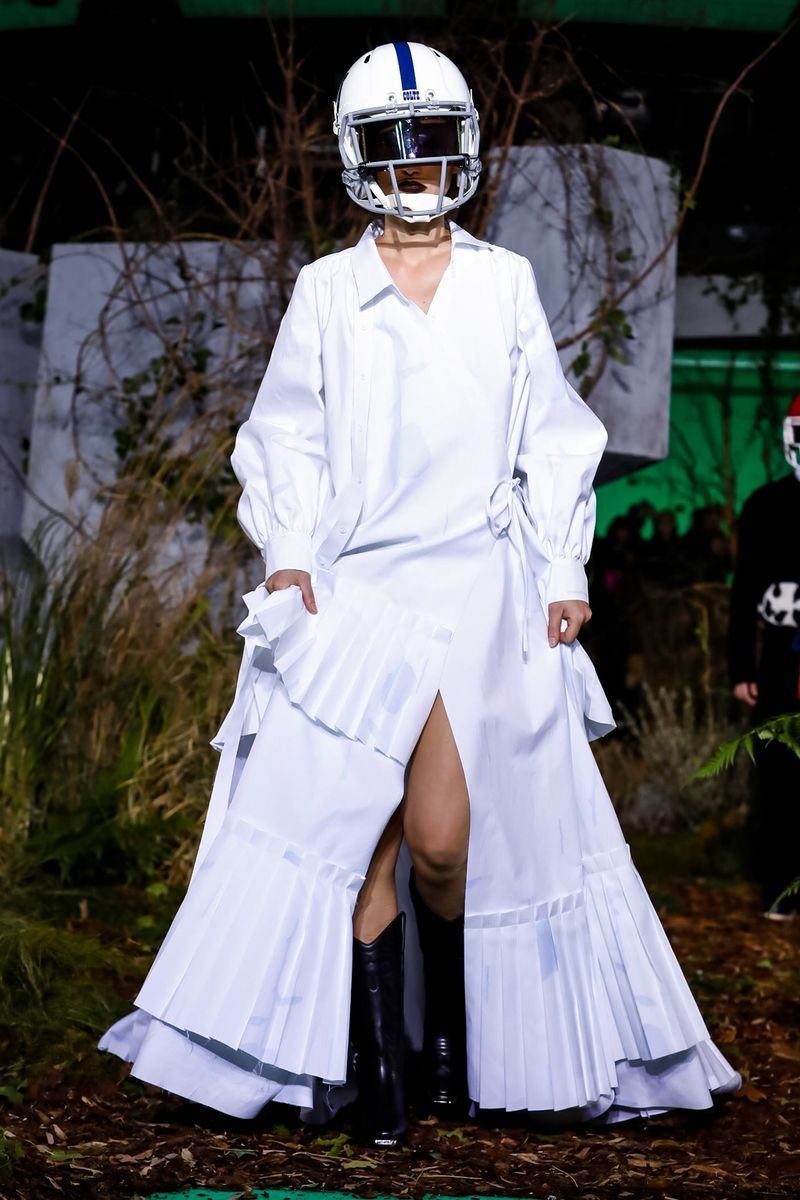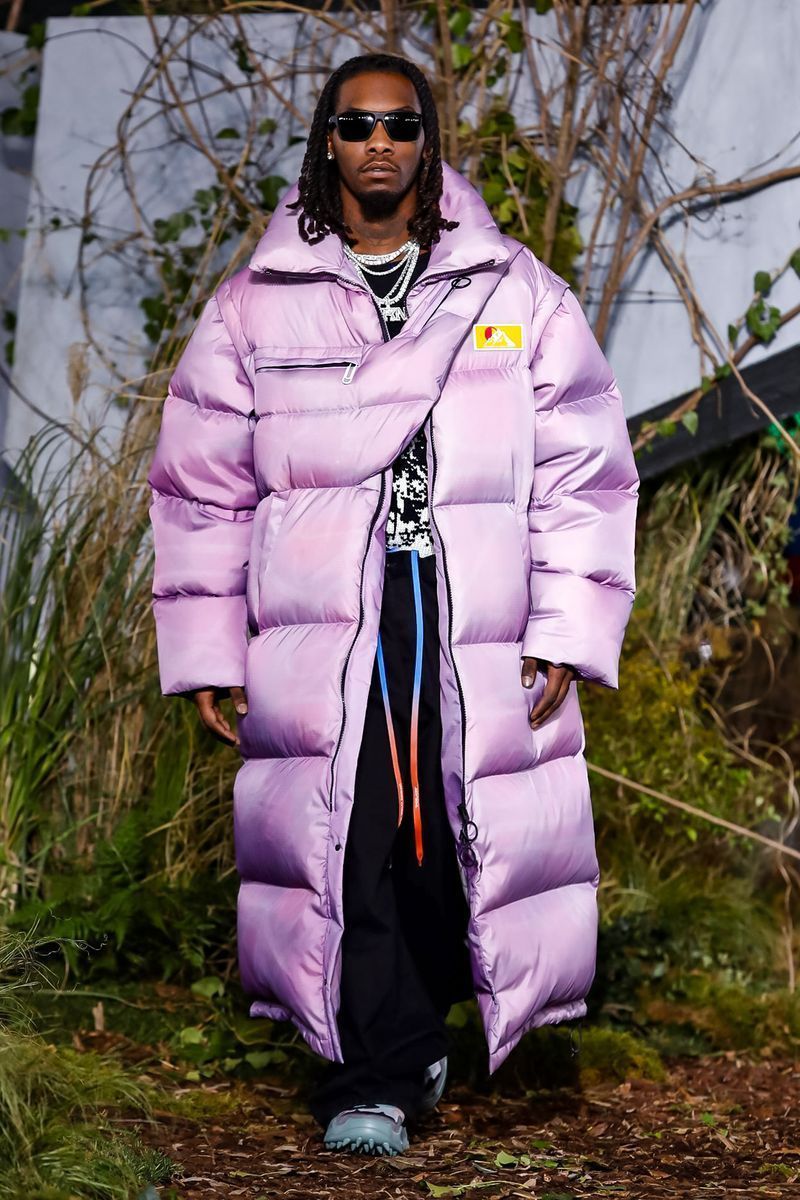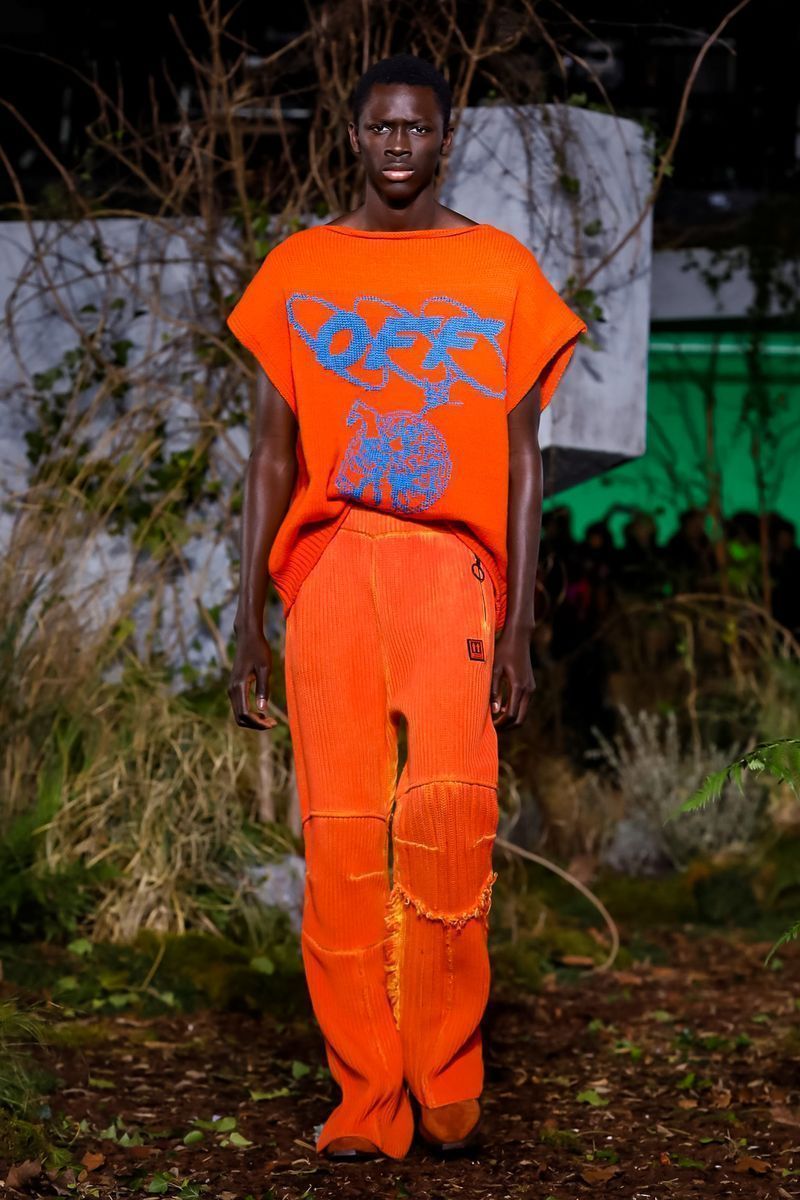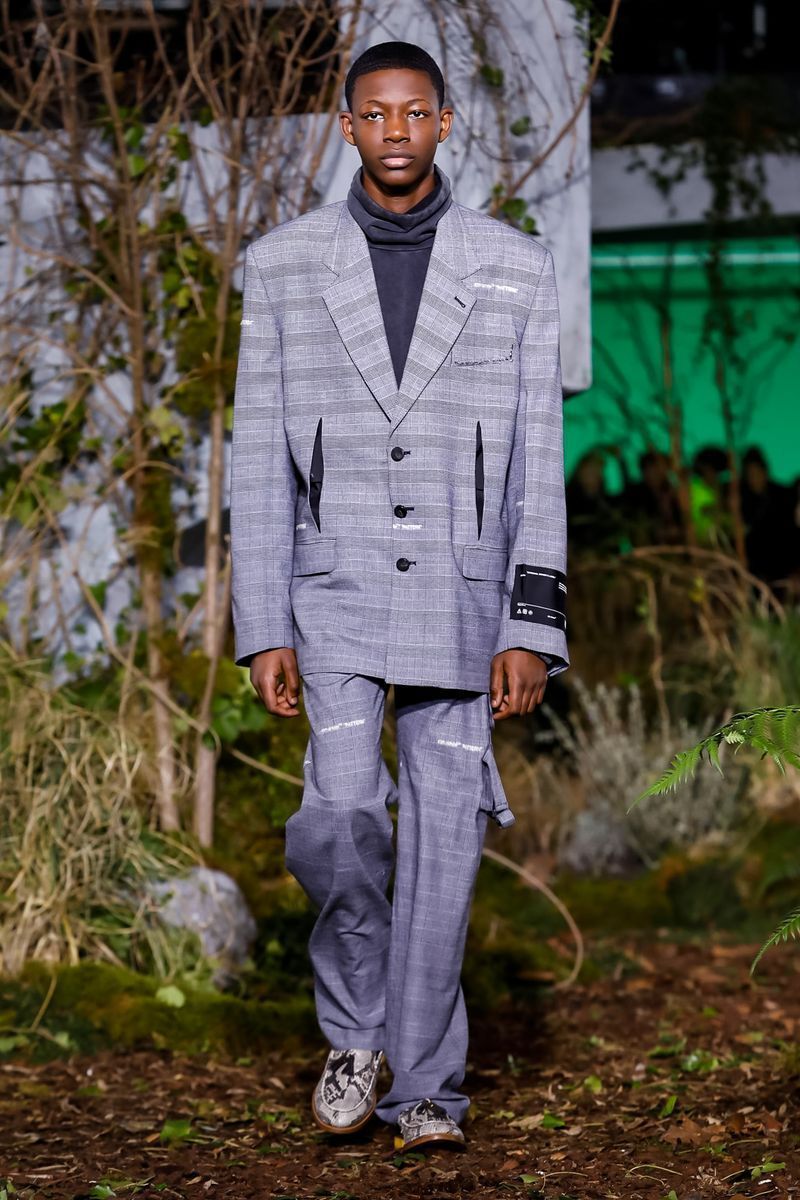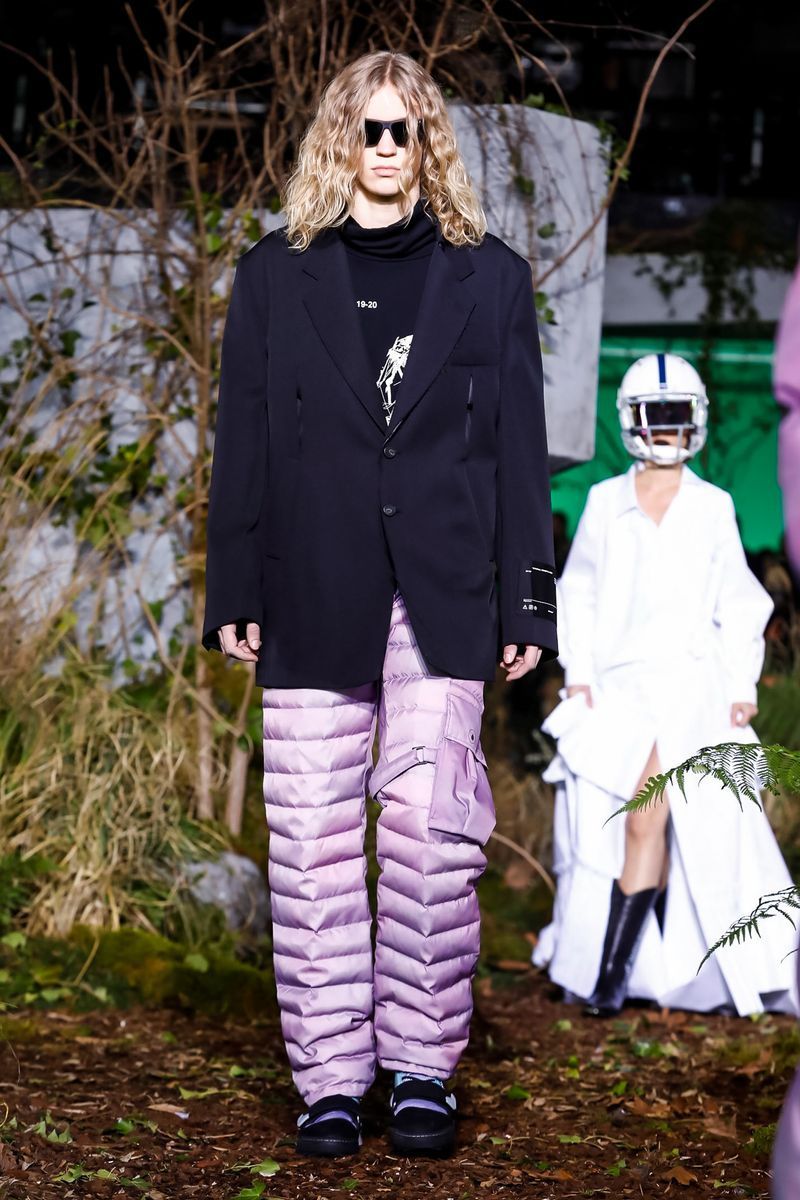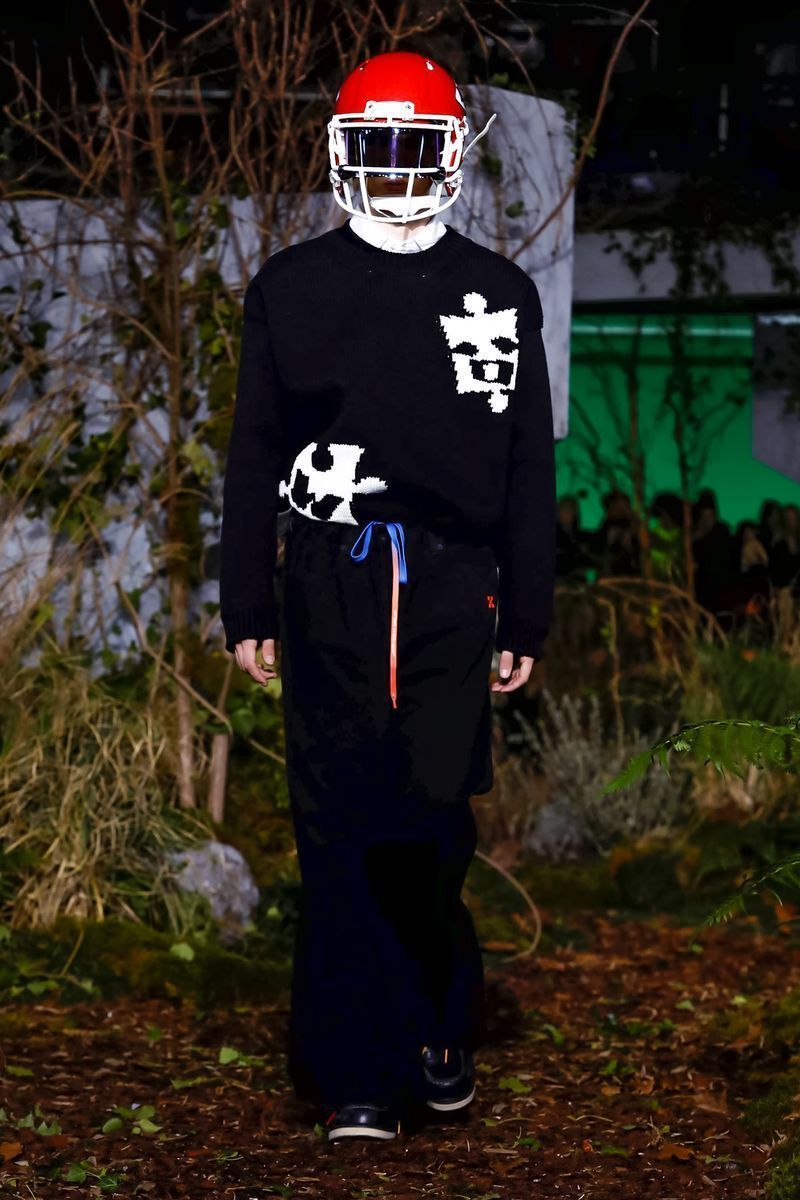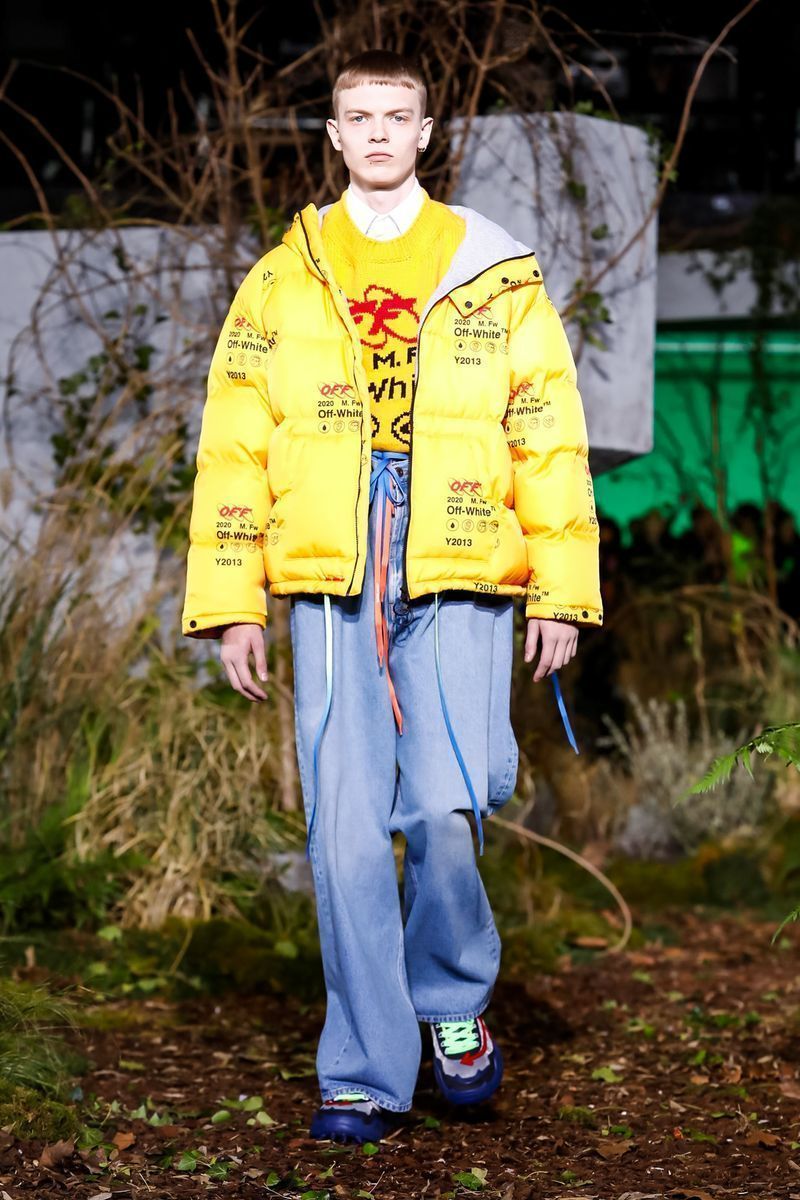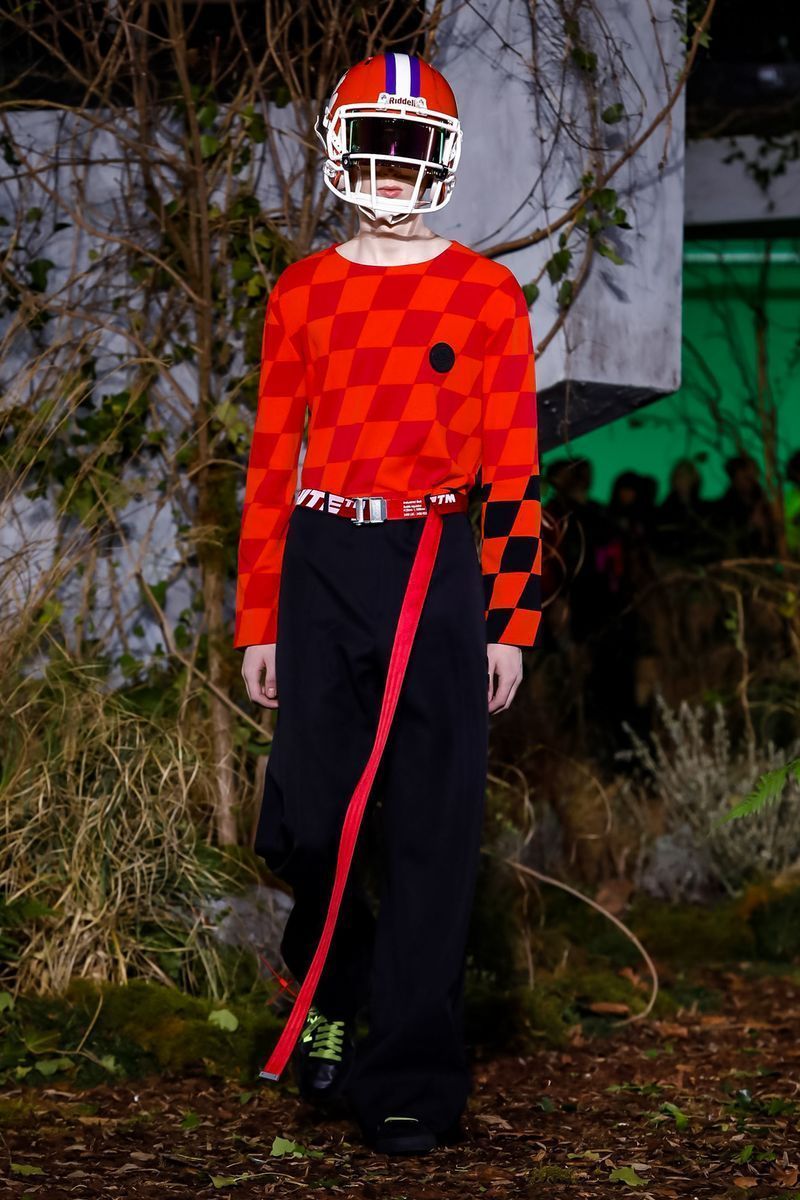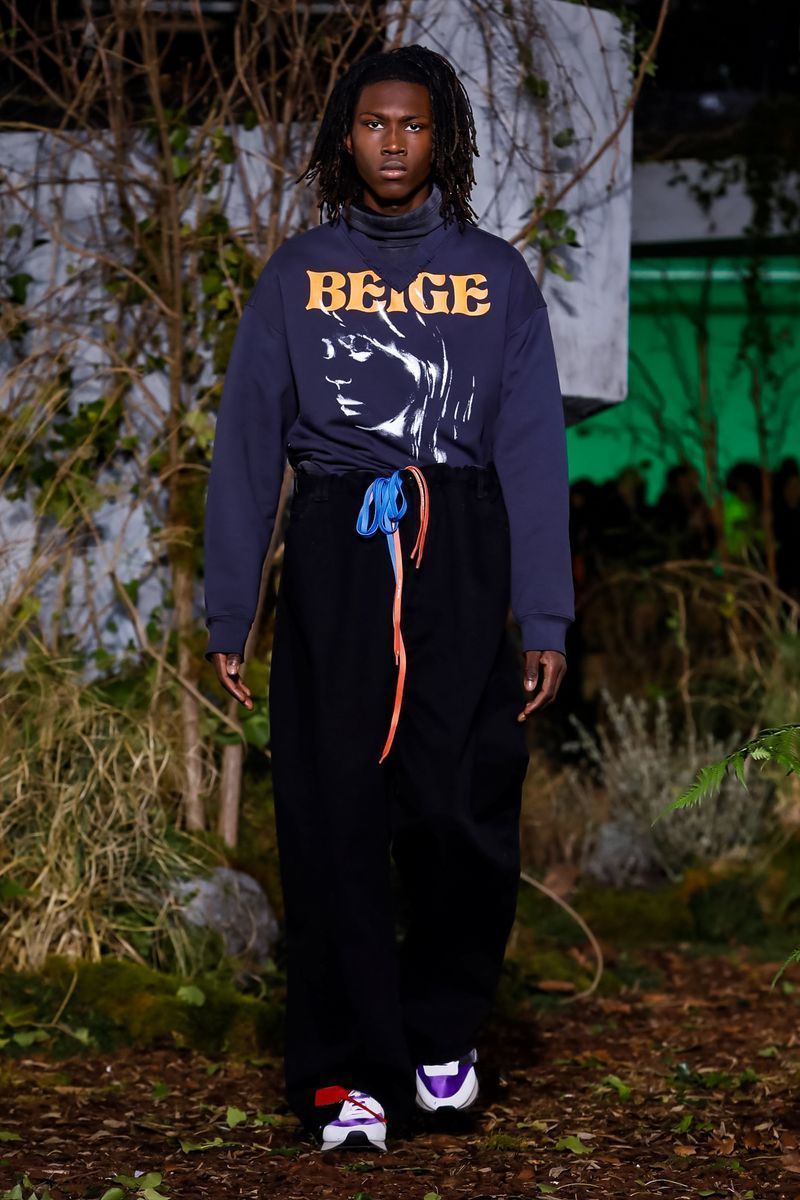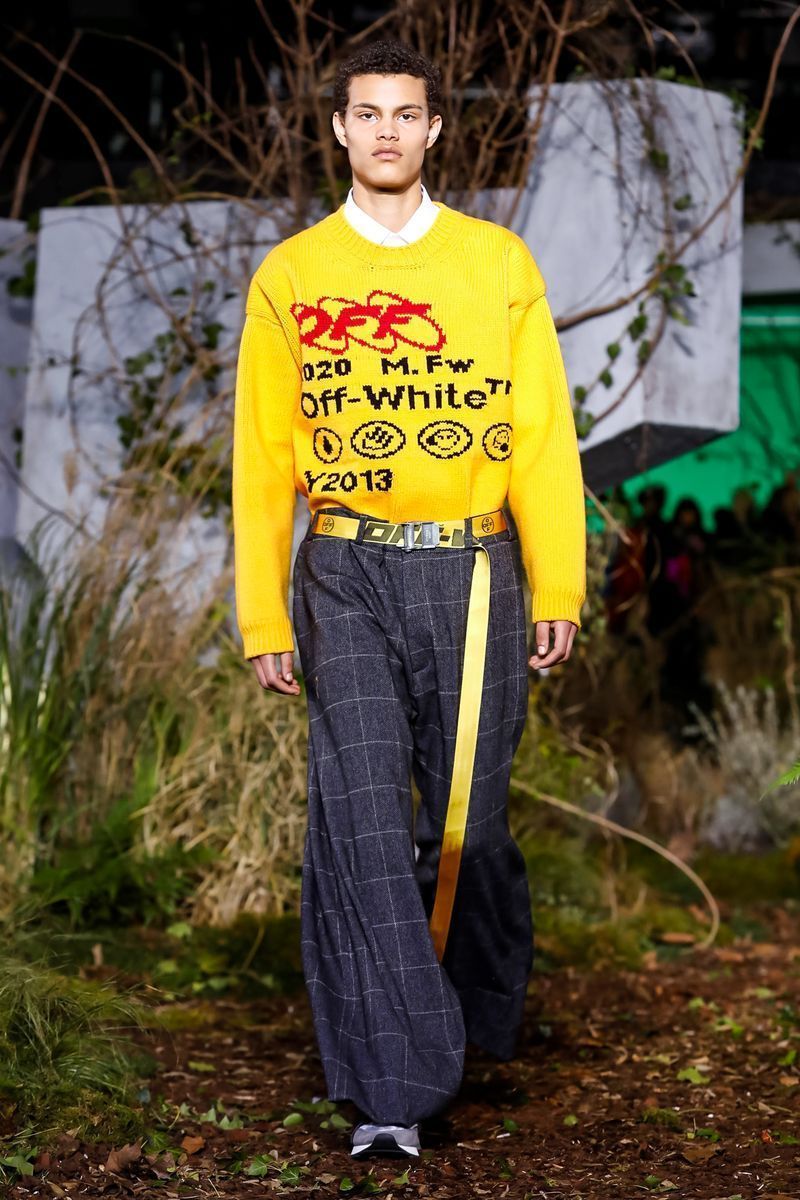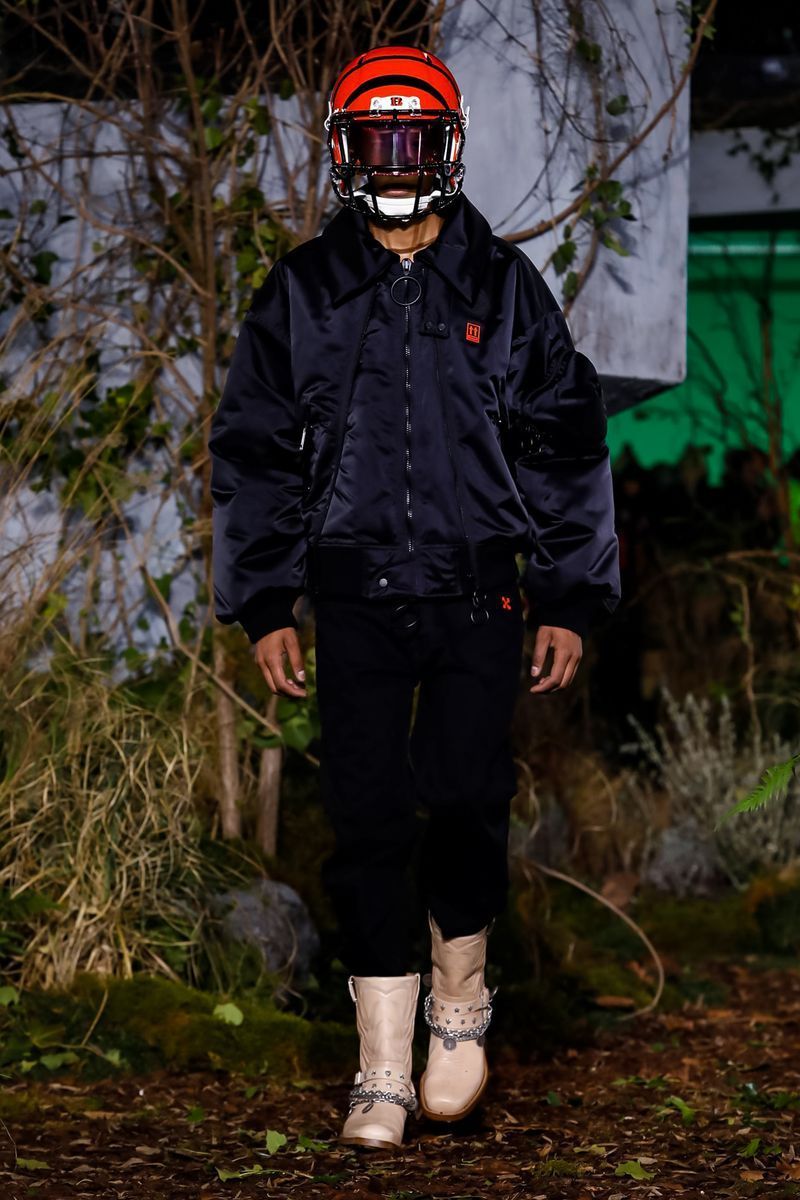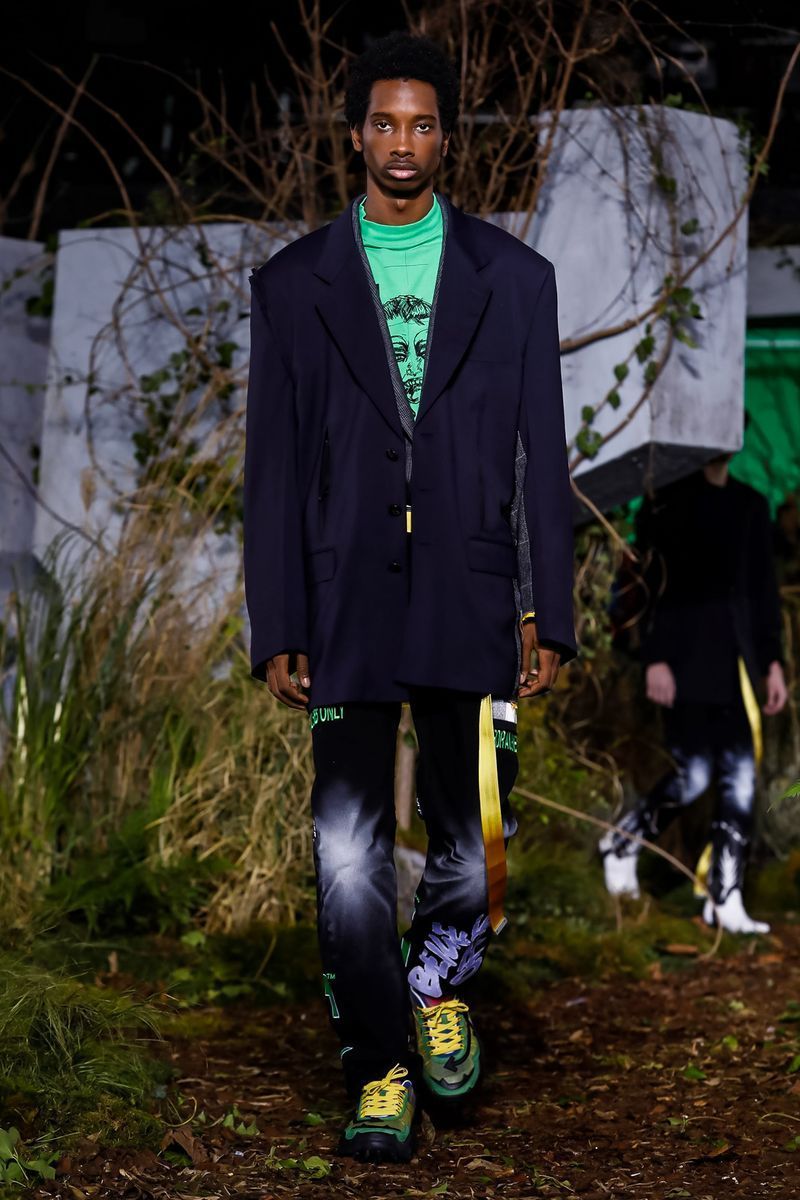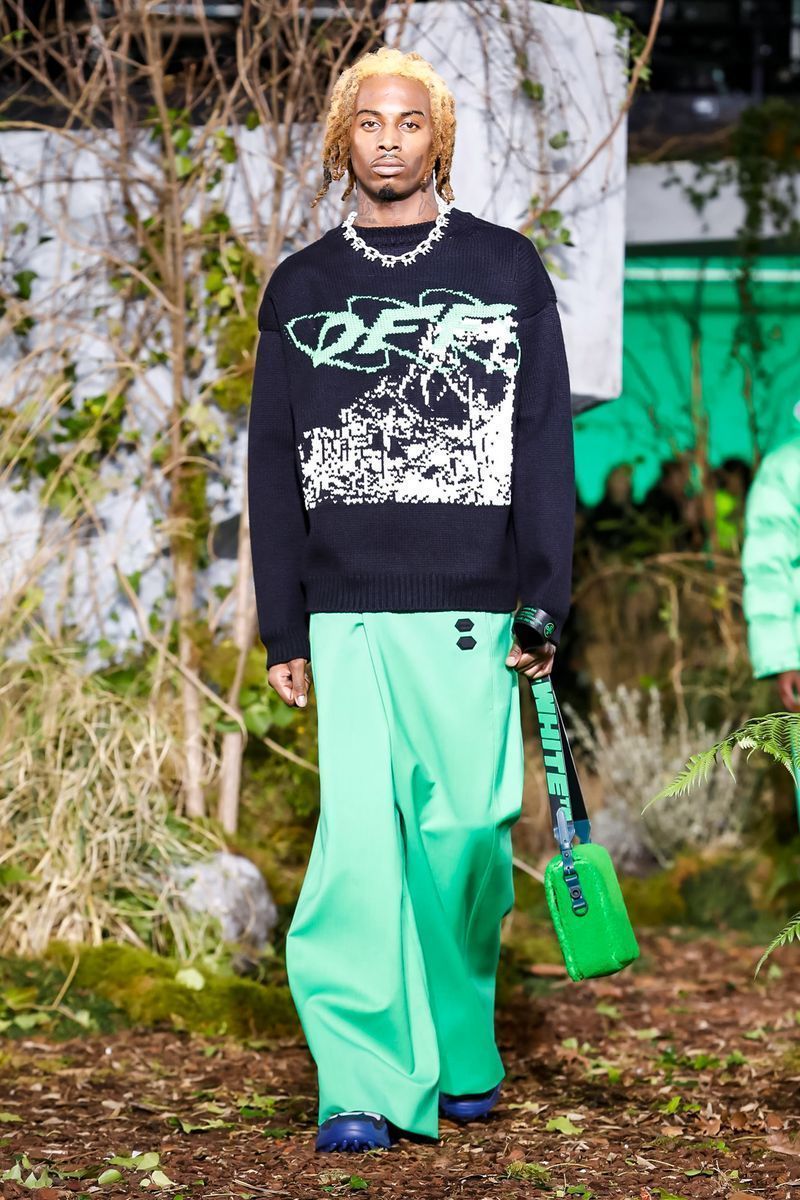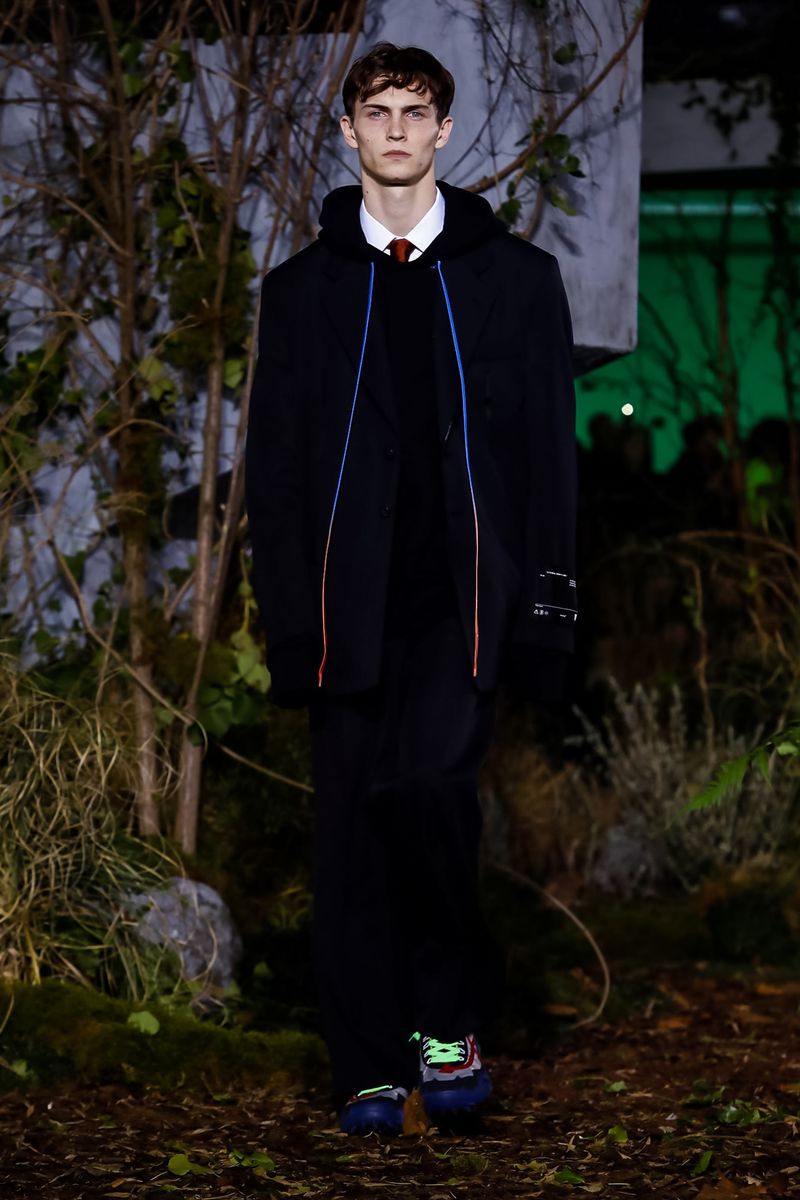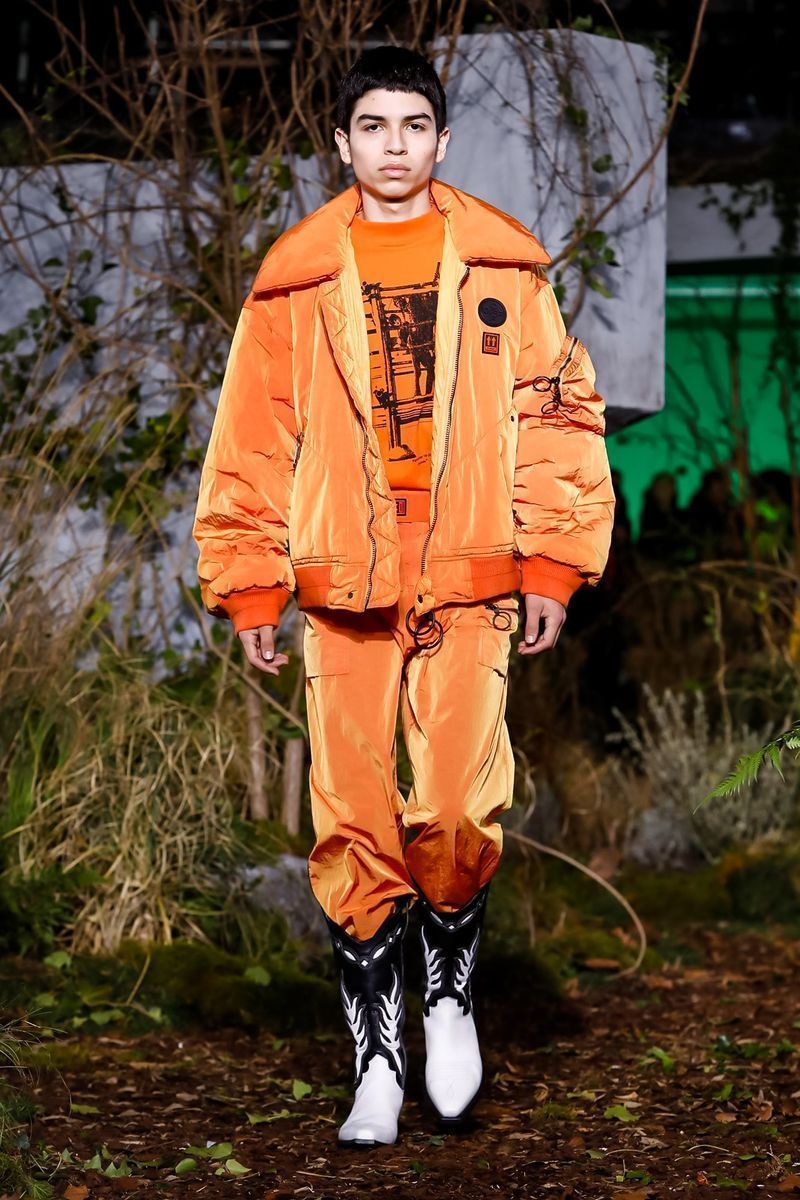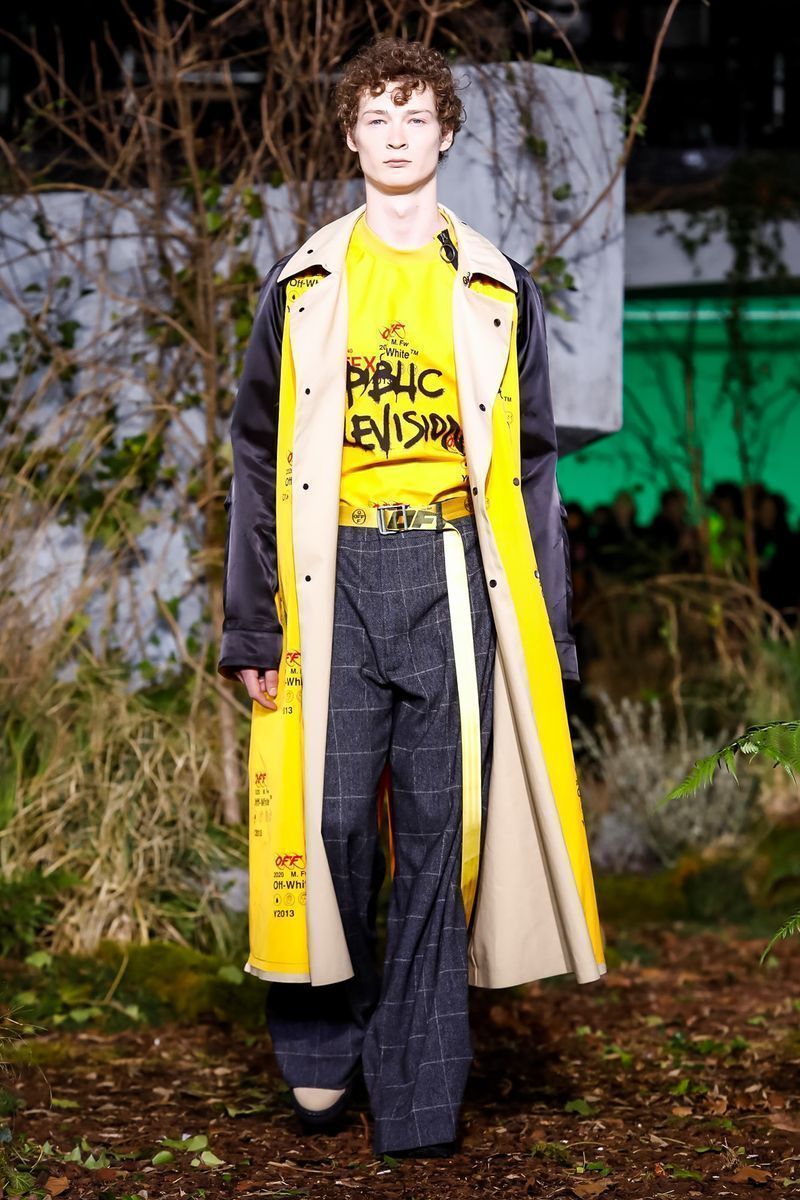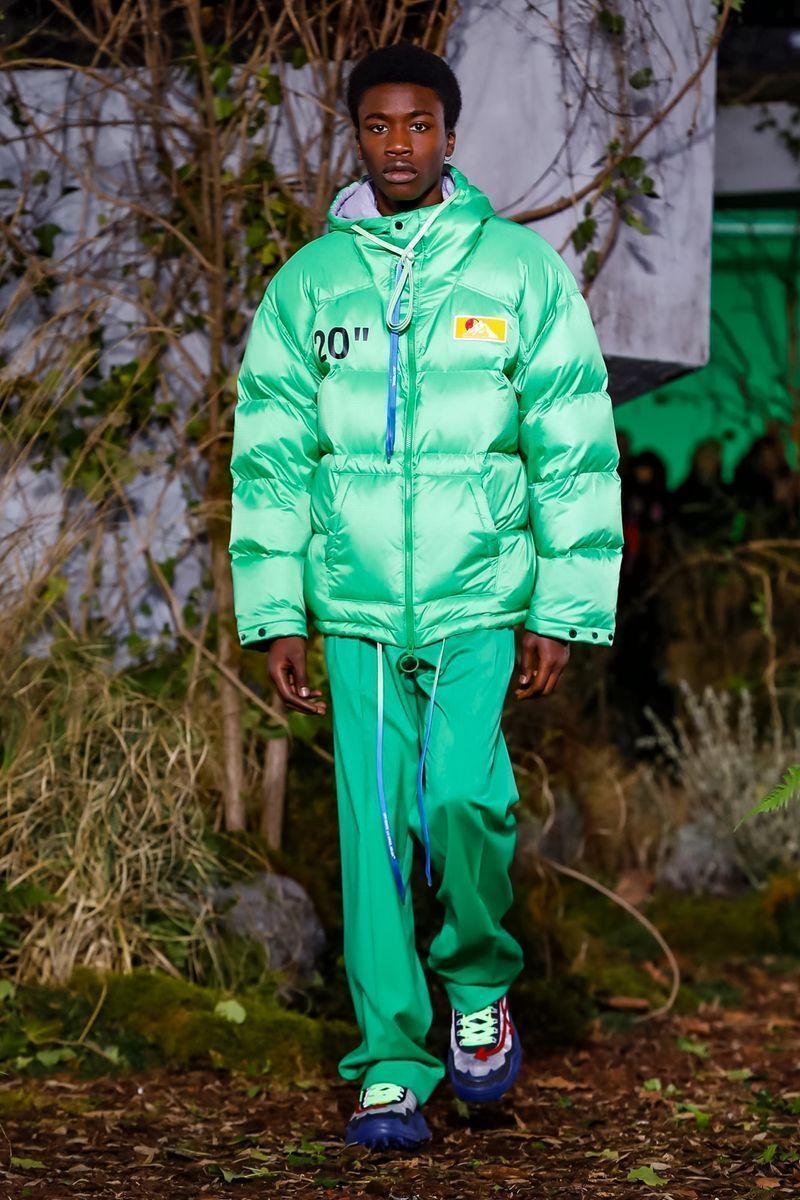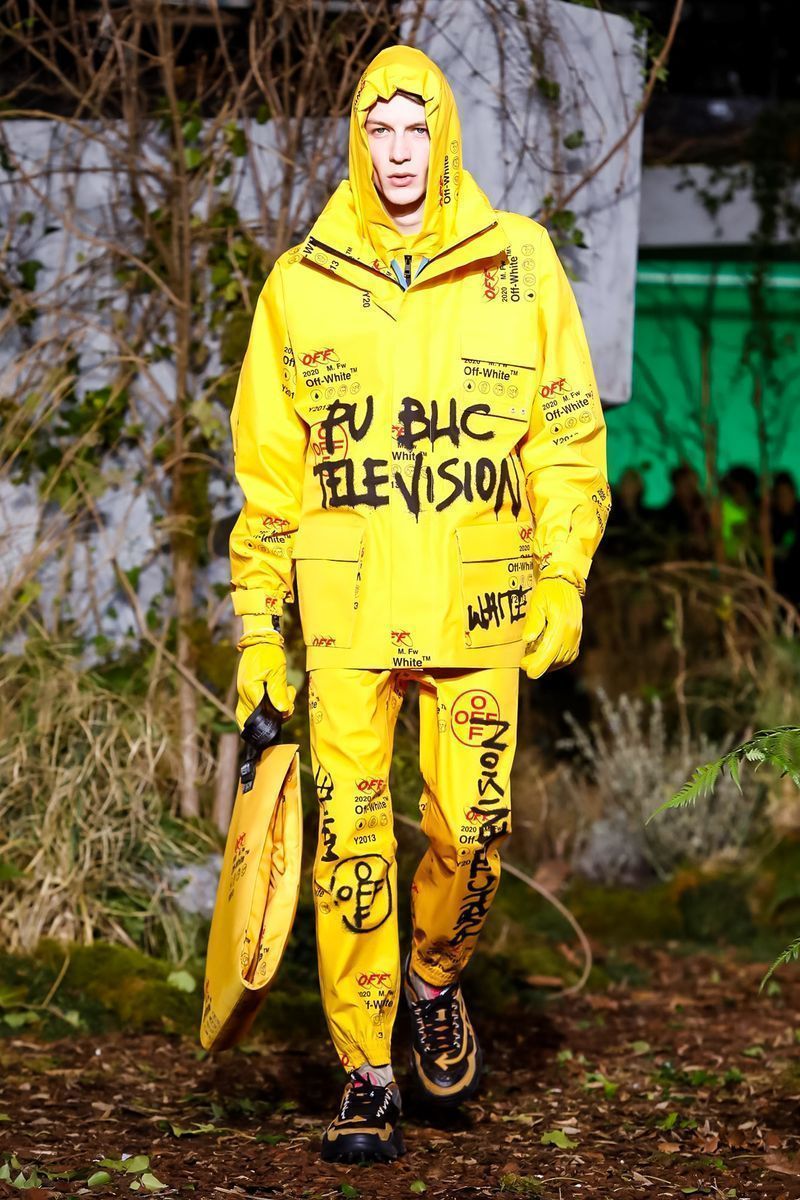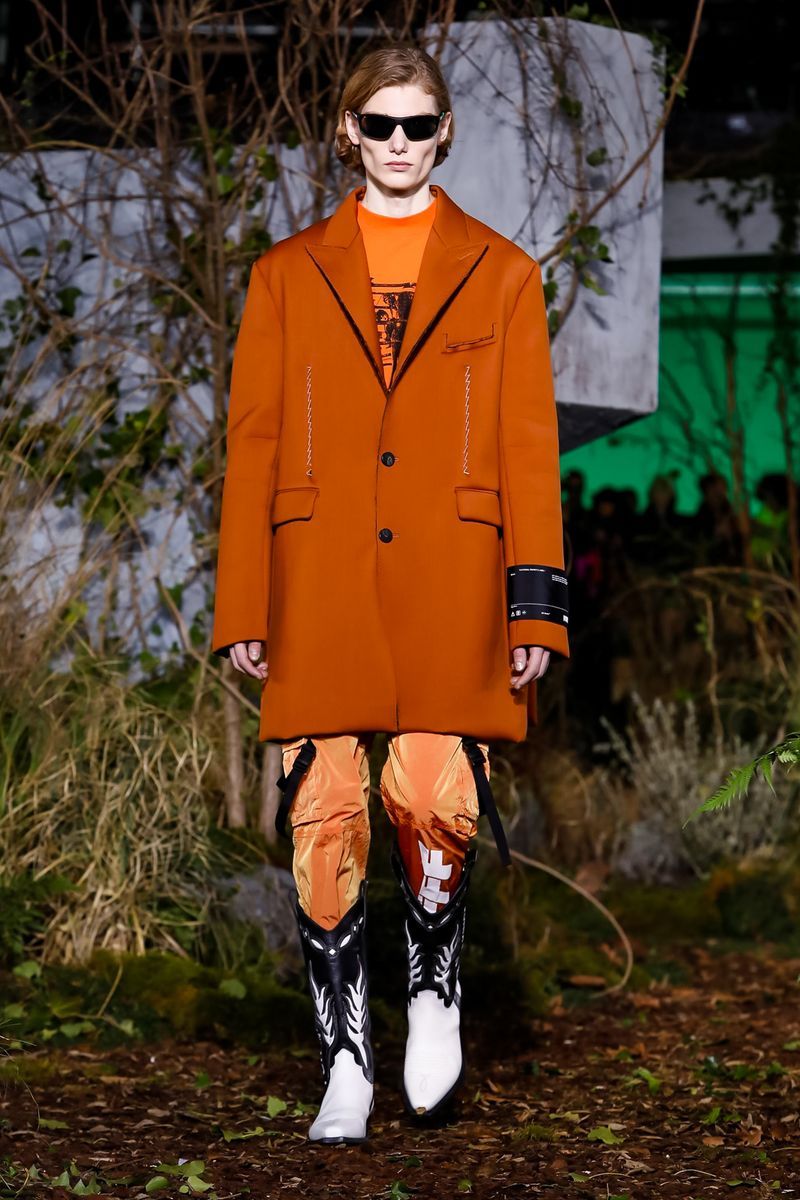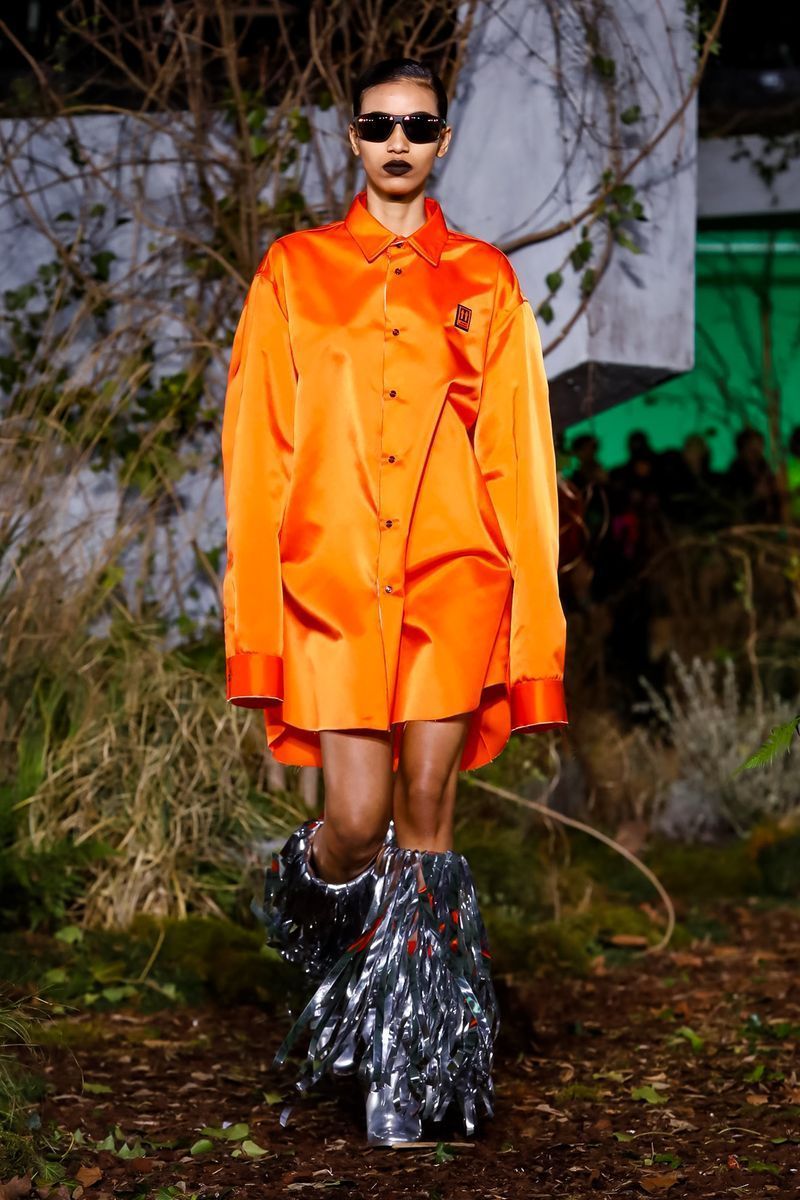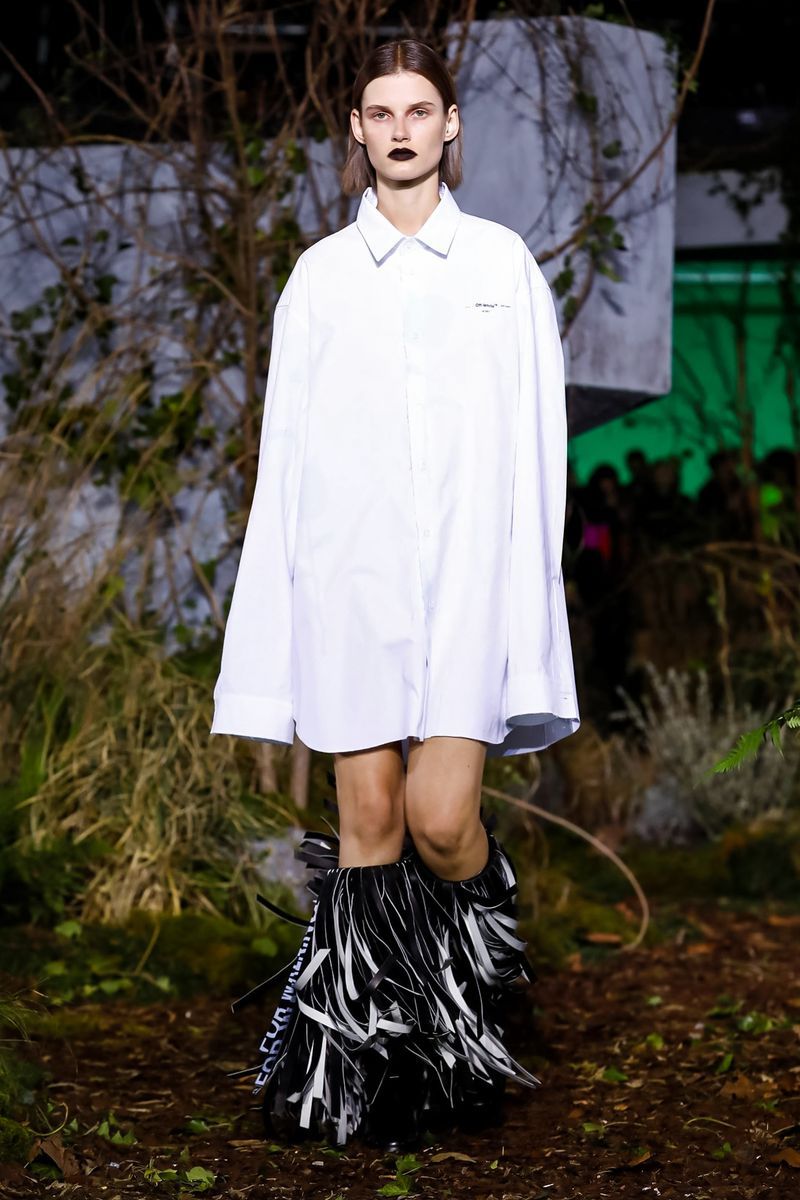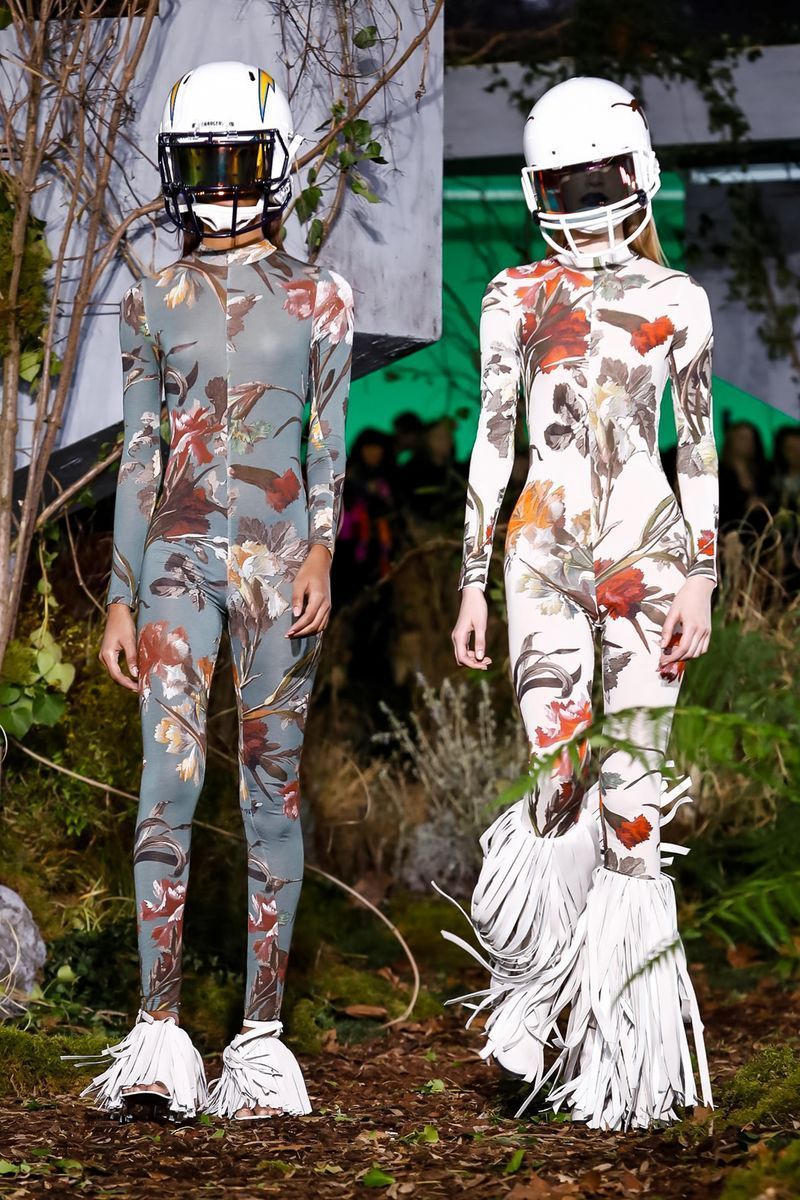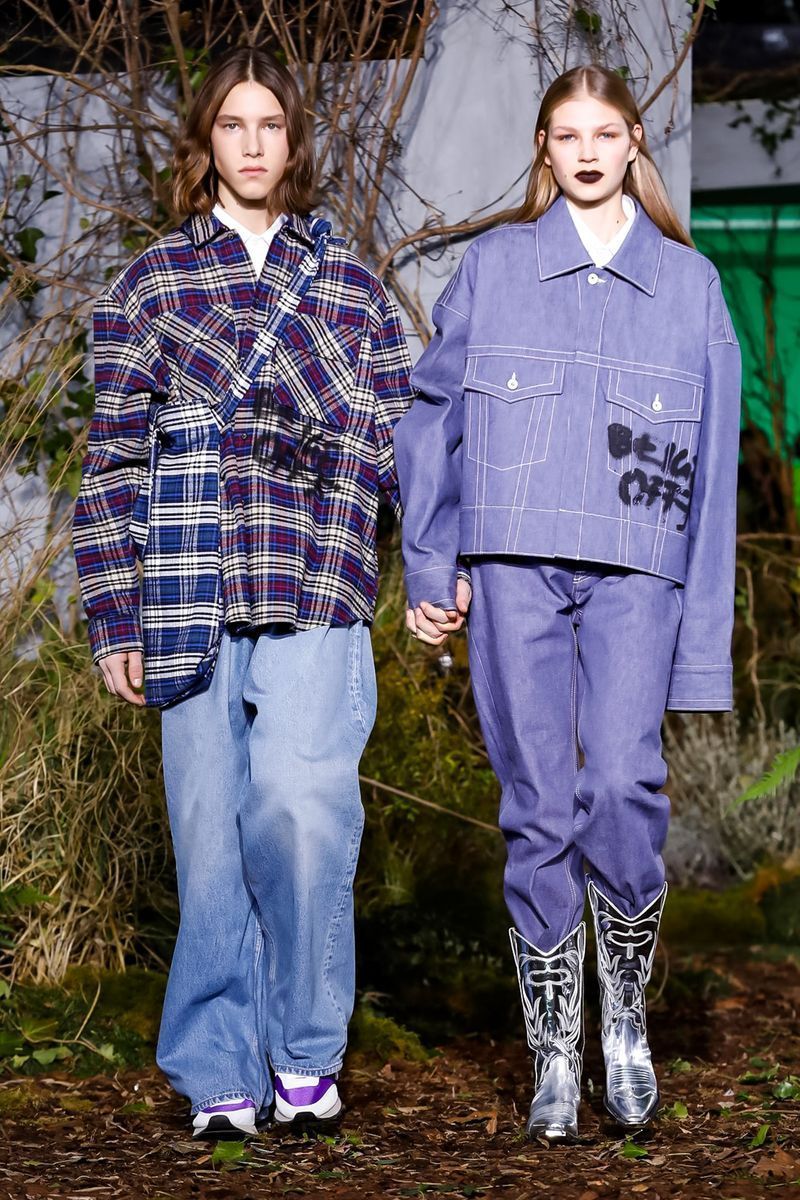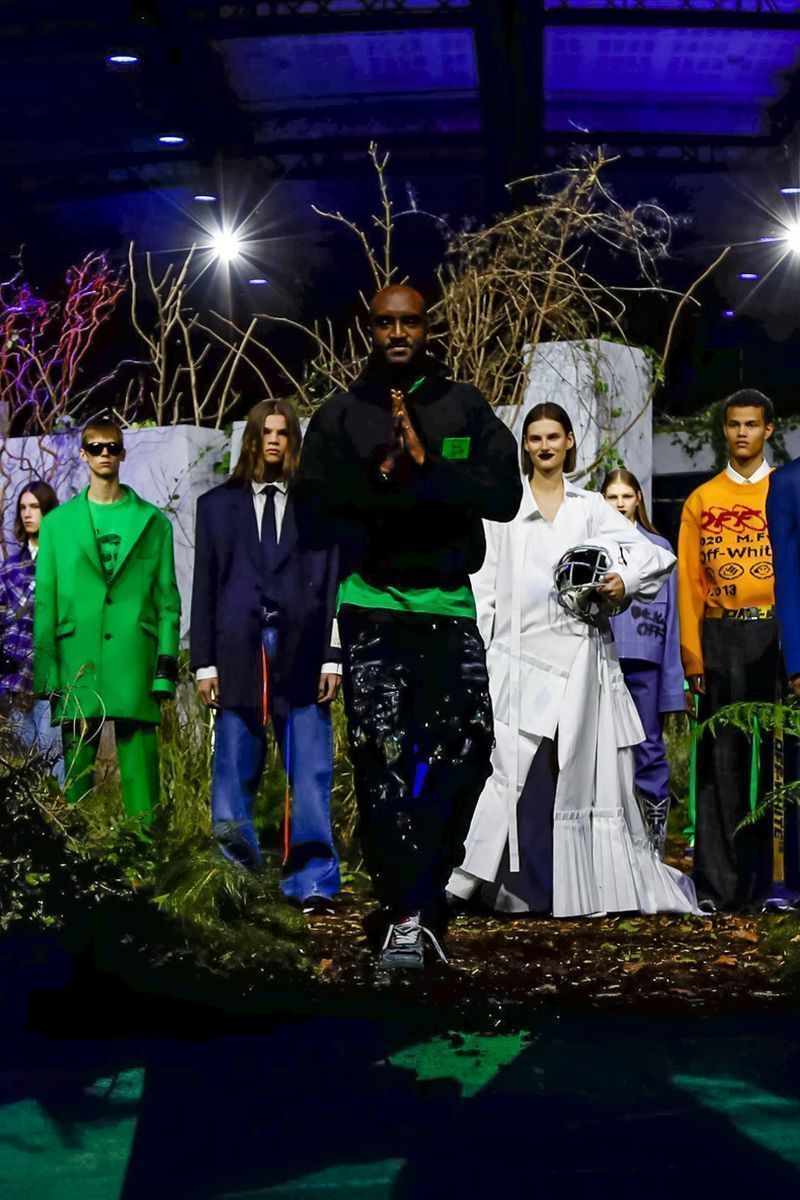 Abloh, once again, has continued to be transgressor in its own way and, without innovating much over the past seasons, innovating at the same time. Because everything the American designer does becomes a reference point for fashion creation in the coming months, whether revolutionary or not.
More FW19 proposals in this link.