READ IN: Español
OGBFF, the LA brand adored by both the younger generation and the chronically connected community, presents its Pre-Fall 2023 collection as a cybernetic expansion of its ironic and irreverent fashion archive.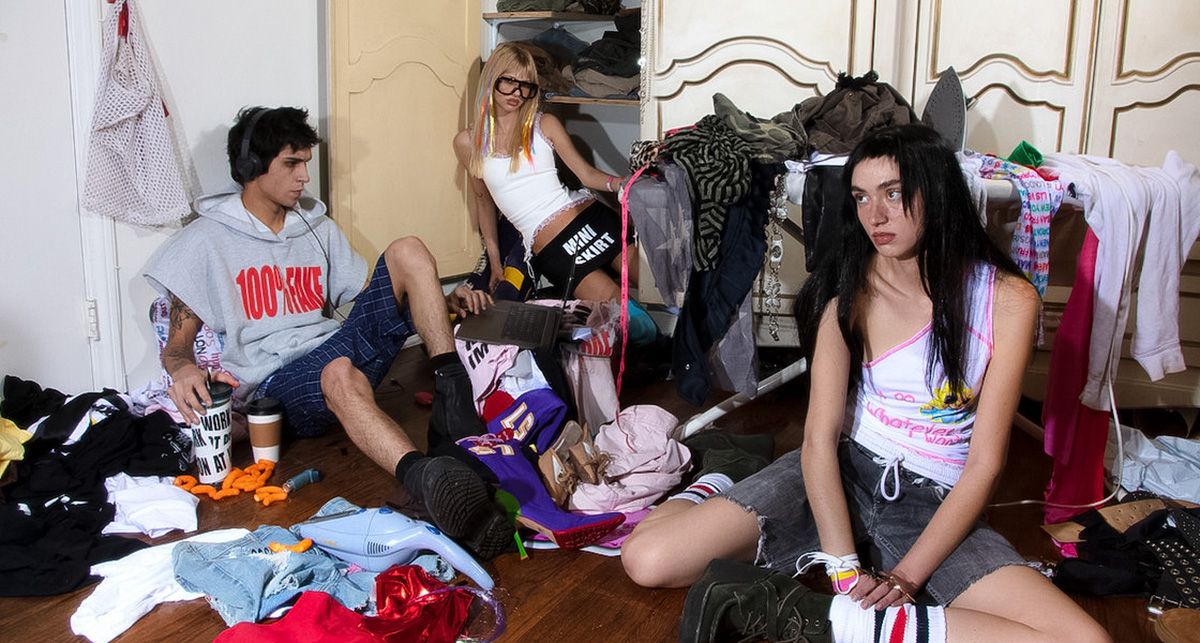 The viral fashion and internet sensation creatively co-directed by Angela Ruis and Lauren Schiller, known for their witty graphic tees in which they imprint the memeification of today's society, now elevates their sartorial concept through this proposal that represents their first foray into cutting and sewing designs.
The creative duo then expands and remasters their timeless archive of satirical baby tees through unpublished designs accented by text messages such as "100% FAKE" or "Move I'm gay". New silhouettes connected to the zeitgeist that reflect on current events in popular culture and society, sustainably designed in a factory in downtown Los Angeles.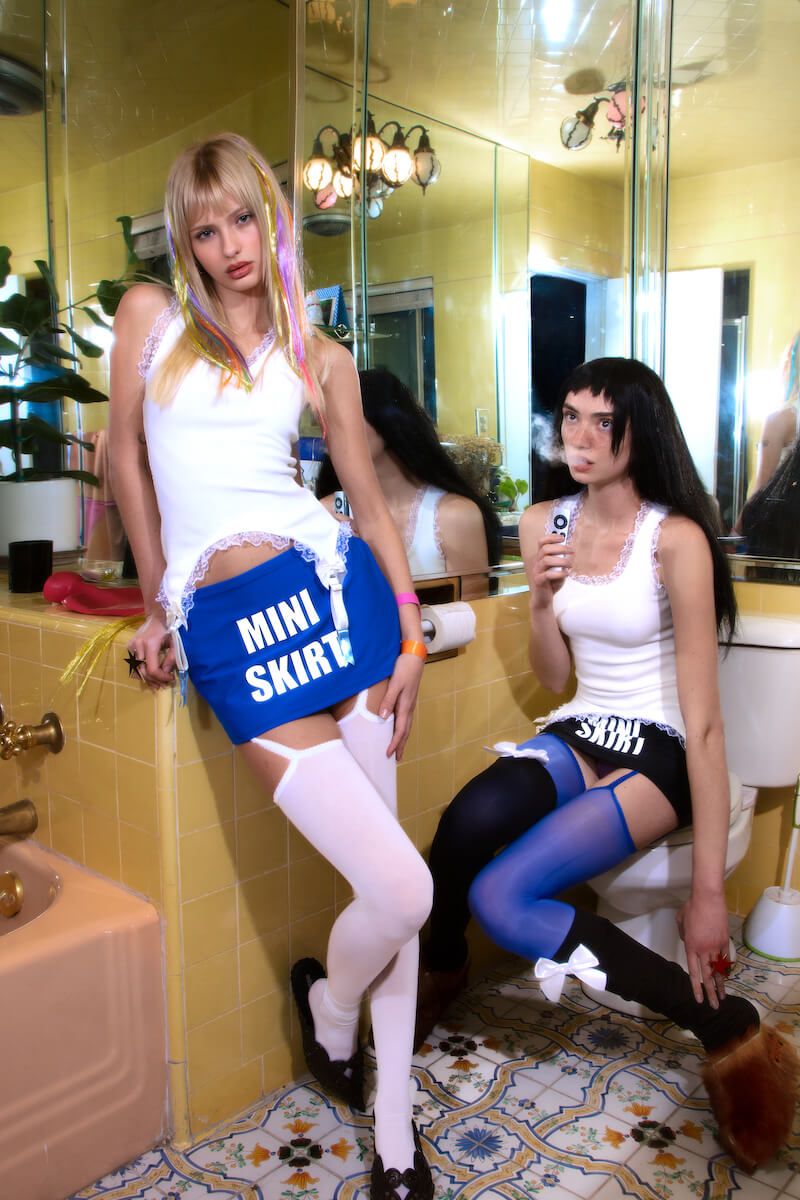 As the brand tells Office magazine, this collection would be a kind of "coming of age" for them, like their bat mitzvah. One in which the identity of OGBFF remains the ironic post-internet humor, and the projection of sexy and irreverent t-shirts that complete the look of carefree and fun girl.
The brand's creative directors explore in Pre-Fall 2023 the technicality and the creation of new silhouettes such as its ribbed tank top that becomes the brand's first garment without text, fused with other redesigned grail pieces such as its viral MINI SKIRT now presented in black and klein blue.