READ IN: Español
A year after the event, Olivier Rousteing has managed to open up to his followers through a profound message in which he reflects on life, fashion and the insecurities that torment him.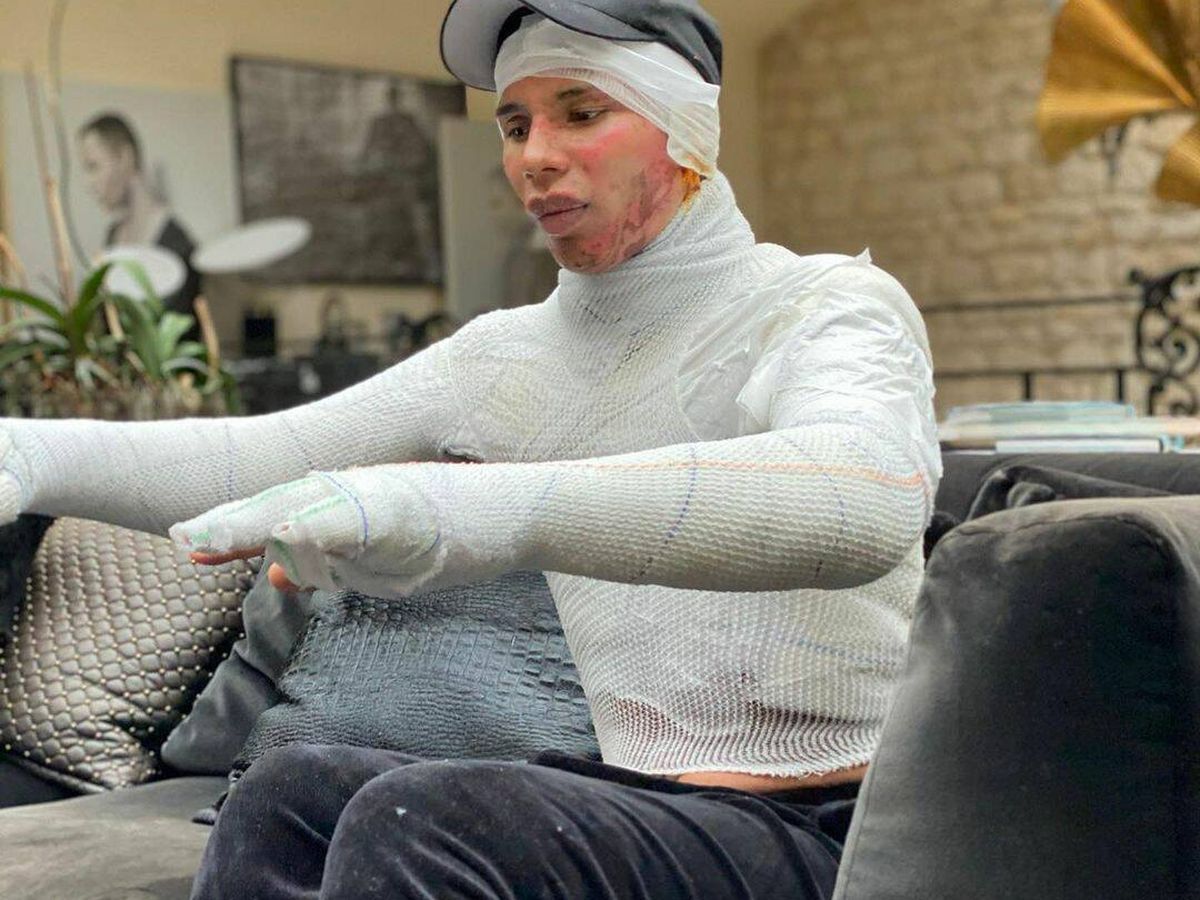 On 9 October 2020 a chimney exploded in the home of Olivier, creative director of Balmain, causing him serious injuries and burns all over his body. After keeping it a secret for a year, this weekend he finally opened up to the public and shared his experience.
In an image of himself wrapped in bandages with his arms in plaster casts, he shared the events on Instagram: "I finally feel ready to share this. I've been hiding this for too long and it's time for you to know. I woke up the next morning at the Hôpital Saint Louis in Paris. The talented staff at this famous hospital, who were treating an incredible number of COVID cases at that very moment, took incredible care of me. I can't thank them enough".
The designer also confessed that he tried to keep what happened secret at all times, avoiding interviews, hiding his body and hiding from the public. He claims that he felt ashamed of his injuries and burns because of "the obsession with perfection that characterises fashion" and his own insecurities.
After a long year of physical and mental recovery, Olivier is pleased to say that he is now "healed, happy and healthy". All this time has also helped him to reflect on social media and its ability to convey messages. This is what prompted him to go public with his story.
Close friends, including Donatella Versace, Kim Kardashian and Kim Jones, were quick to show their support for Rousteing.