READ IN: Español
Francesco Ragazzi opens the doors of his great vintage wardrobe in which to get lost among University garments, safari looks, tie-dye, Hawaiian shirts and much more. Palm Angels unfolded all that imagination in the Porta Venezia metro station, introducing a new paradigm Spring-Summer menswear 2020 with which it satiated the coven of thirsty hypebeasts.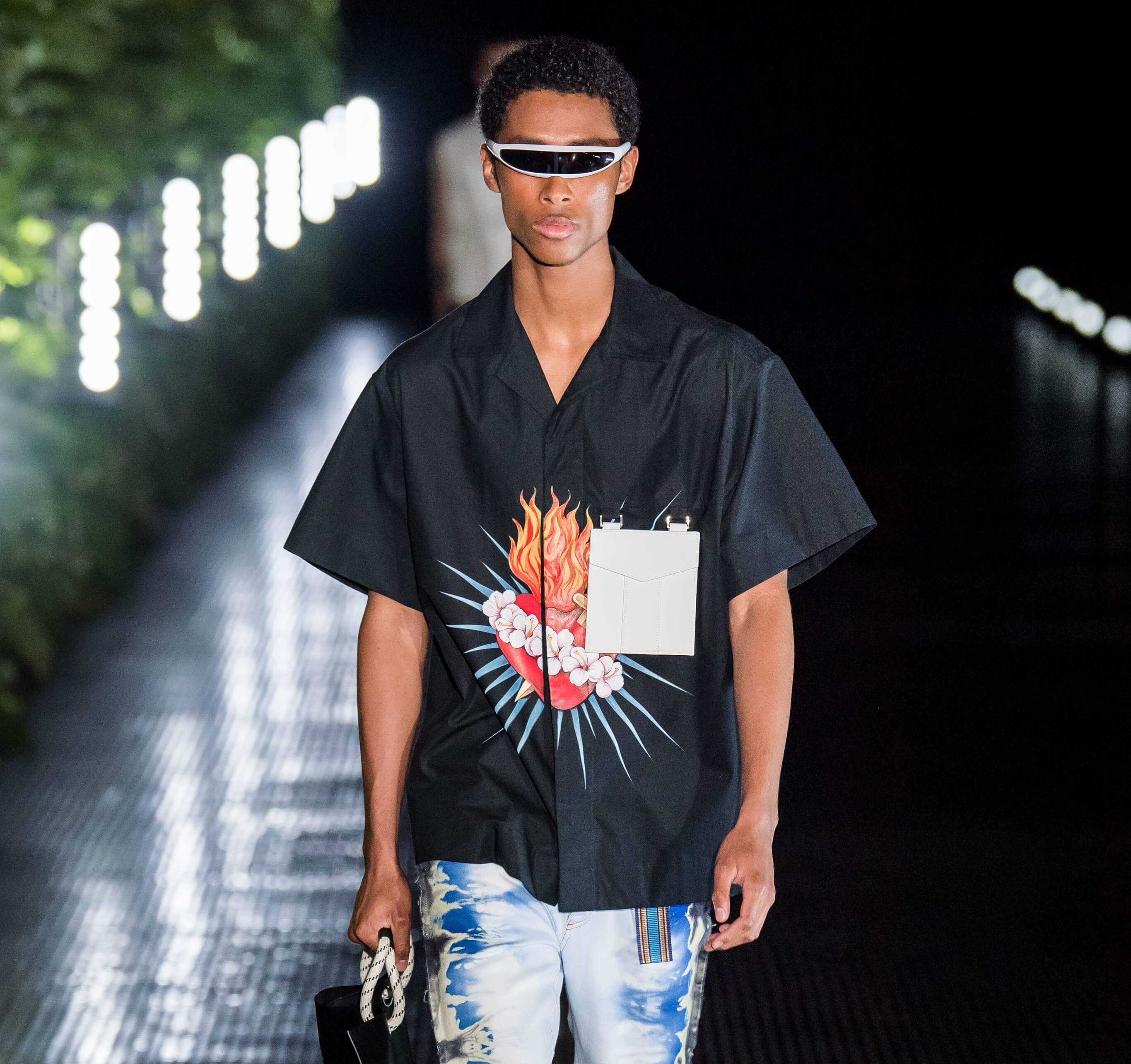 The focus of this collection is on the skateboarding scene, technological streetwear and the culmination of Ragazzi's tailoring. All this is bathed in retro codes inspired by a vintage store in Anytown, USA, which result in tracksuits for the university, leather shirts, Hawaiian or basketball shirts of the Palm Angels team.
The Monarch butterfly becomes the emblem of this capsule, which symbolises the rebirth of streetwear. The insect flies through trenches, hoodies, baseball caps or shirts to impregnate them with fresh vibes. But here the real highlight of the delivery is America, and in making your dream come true in the form of garments and accessories. The U.S.A flag is installed in various fabrics such as denim, as well as in vibrant pieces that accompany other utilitarian, technical and futuristic. Similarly, the patchwork stands out in the form of Boy Scouts style badges.
The multiplicity of prints such as hearts in flames, pin-up girls or flowers are fused in the same trash concept that is equally evident in the avant-garde accessories. Cyclops single lens sunglasses, rainbow boxy padded vests, Nordic hats or Slingback sneakers have just updated all that retro imaginary to adapt it to the present, and anticipate the future.
Palm Angels SS2020