READ IN: Español
Timberland reimagines its iconic boots with PANGAIA in a joint collaboration that reflects the shared values between the two brands.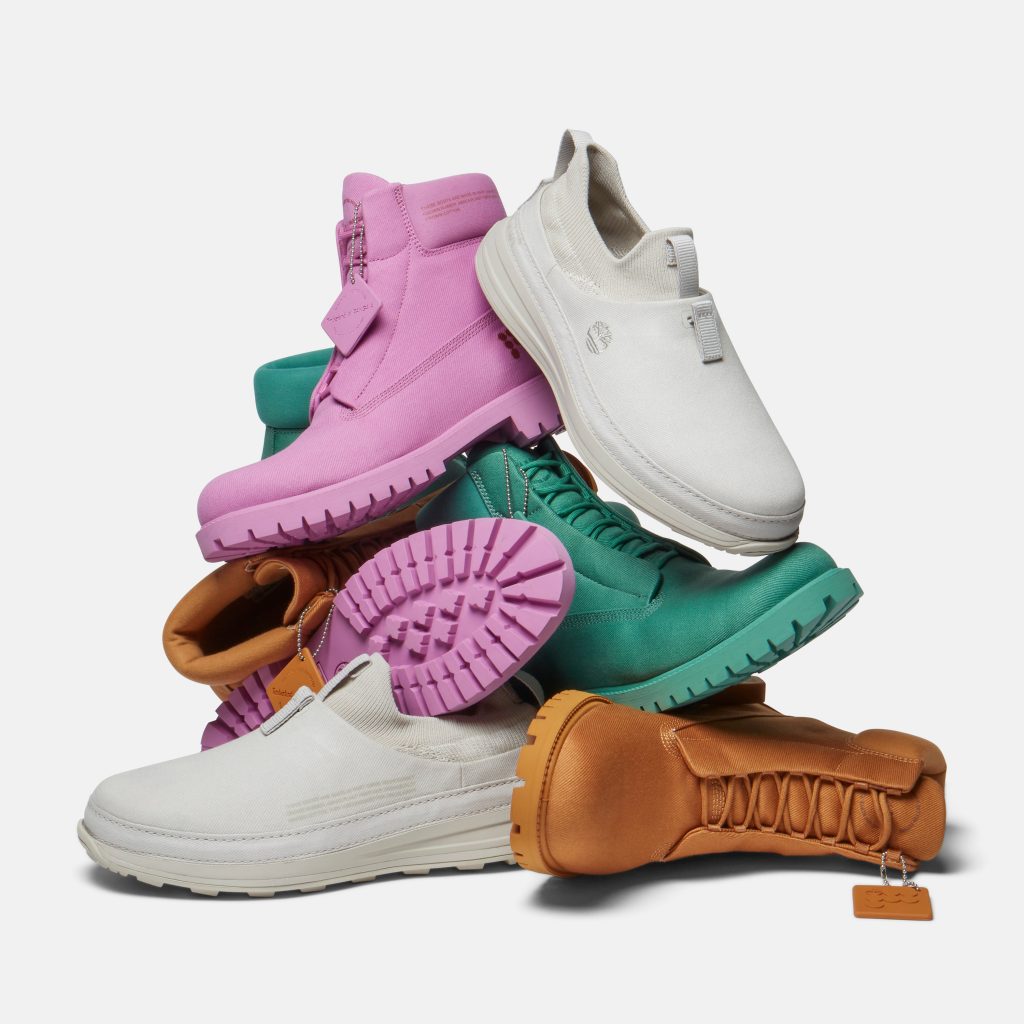 As a company that has its roots in innovation and materials research, PANGAIA is always looking for new synergies with all kinds of industries that are disruptive and agents of change. This first collaboration between PANGAIA and Timberland reflects the joint mission to inspire and equip new generations working hard to move the world forward.
Taking nature as its design basis, this unisex footwear capsule collection features bold colours and iconic styling. It consists of a reinterpretation of the classic 6-Inch boot as well as mule-style shoes.
Both brands have worked painstakingly to create the Timberland x PANGAIA Premium Fabric 6-Inch boots – an updated version of the classic shoe that now has a more minimalist look thanks to subtle flaps covering the eyelets and monochrome soles. Renewable materials such as rubber, natural abaca fibre and organic cotton also feature. The boots have been designed in PANGAIA's signature colours: Galaxy pink and Palmera green, as well as Timberland's signature wheat colour.
The Fabric Slip-On Mule also stands out, specially designed for the circularity of the product and aligned with the Timberloop design process. Both the sole and the inner lining can be easily disassembled for recycling at the end of their useful life.
To complete the circularity process, Timberland asks its consumers to return the product when it is no longer in use so that each of its parts can be properly recycled and given a second life. The Fabric Slip-On Mule comes in stone grey and is only available through the boot brand's website.