READ IN: Español
From fashion editors, to brands, designers, influencers or megastars: all connected through the obsession with social networks and/or the great source of income of the hypermodern era. From this virtual paradigm, beyond the underlying control and hatred, a series of problems arise, such as the claim and demand for copyright by the paparazzi.
The number of lawsuits for image theft has thus become one of the side effects of this reliance, above all, on Instagram. The unauthorized use of images, whether of themselves, when it comes to celebrities or models, or of products when it comes to brands, has been a relentless source of copyright infringement lawsuits.
From Bella or Gigi Hadid to Virgil Abloh. Here are some of the most recent lawsuits filed by paparazzi against celebrities, and vice versa.
OCTUBRE 2021 – Eva's Photography, Inc. v. Inamorata Swim LLC, 2:21-cv-08136 (C.D.Cal.)
Eva's Photography filed a lawsuit against Ratajkowski's brand, Inamorata Swim, after the model and actress posted a photo of herself on her personal Instagram account in May.
According to Eva's Photography's lawsuit, Ratajkowski "engaged in this misconduct knowingly and in violation of US copyright laws."
FEBRUARY 2020 – Mishiev v. Hadid AKA Bella Hadid, 1:20-cv-00959 (SDNY).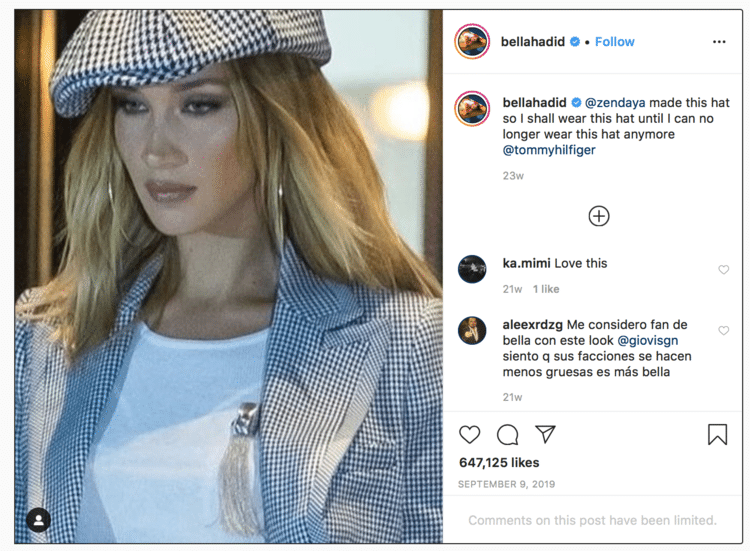 In this lawsuit filed against Bella Hadid, the model is being accused of copyright infringement in relation to a photo she posted on Instagram in September 2019, complete with the caption: "@zendaya made this hat so I will wear this hat until I can no longer wear this hat @tommyhilfiger". In this regard, photographer Timur Missive says he maintains a copyright registration for the original photo, which Hadid cropped and posted to his account.
SEPTEMBER 2019 – Elatab v. Canary Yellow LLC, 1:19-cv-08114 (SDNY).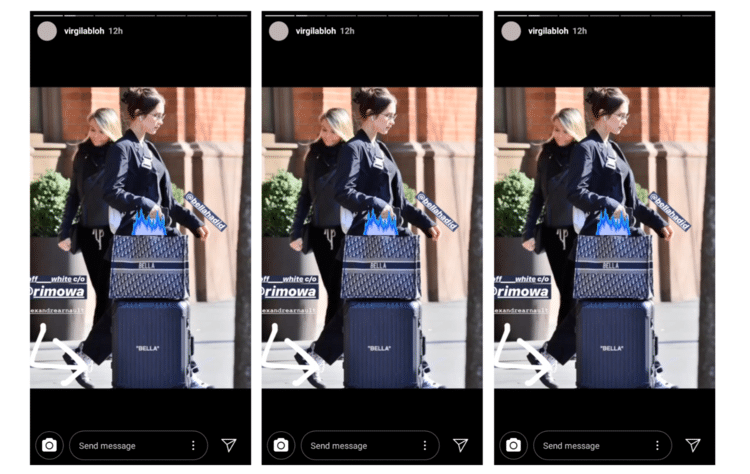 Virgil Abloh was sued for copyright infringement for posting a photo of Bella Hadid. According to the lawsuit that Jawad Elatab filed in federal court in New York, the designer posted a photo of Hadid – with a custom suitcase from a collaboration between his Off-White brand and Rimowa – on his Instagram account without paying the license fee for the photo to the photographer or obtaining his "permission or consent to post the photo on [his] Instagram Story", giving rise to a copyright infringement dispute.
–
Via: TFL.