READ IN: Español
Philips Auction announces a new and coveted piece for its collection. It is Paul Newman's Rolex 6263 "Big Red" Daytona which has been sold for $5.5 million. The watch also has an engraving on its case: "Drive Slow, Joanne". Suggestive, isn't it?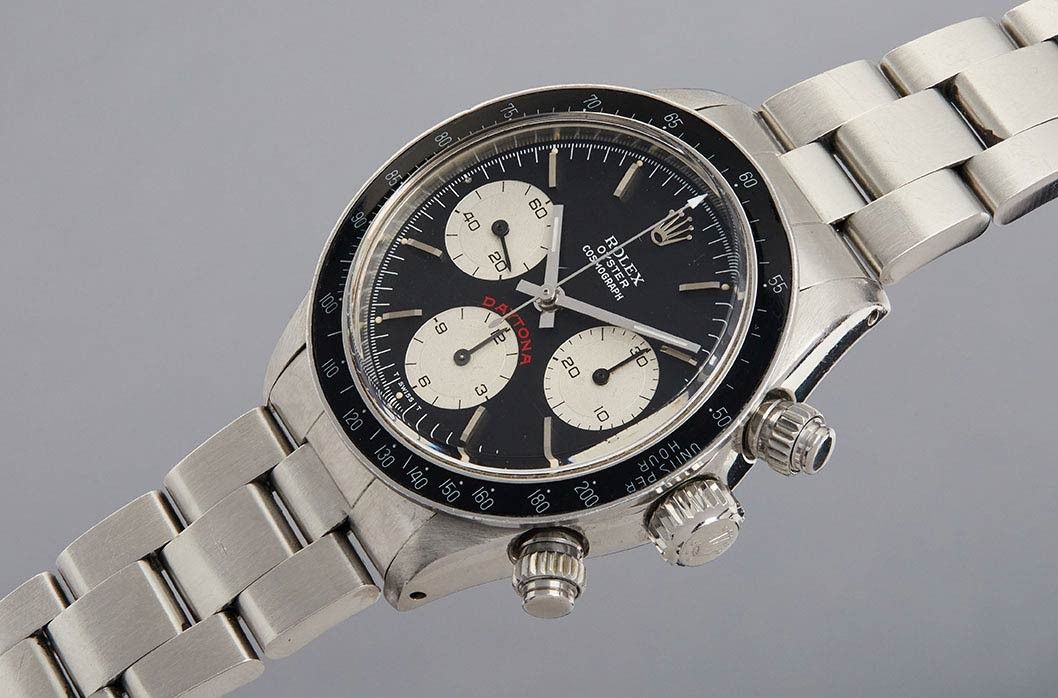 highxtar-rolex-paul-newman-subasta-casa-philips-1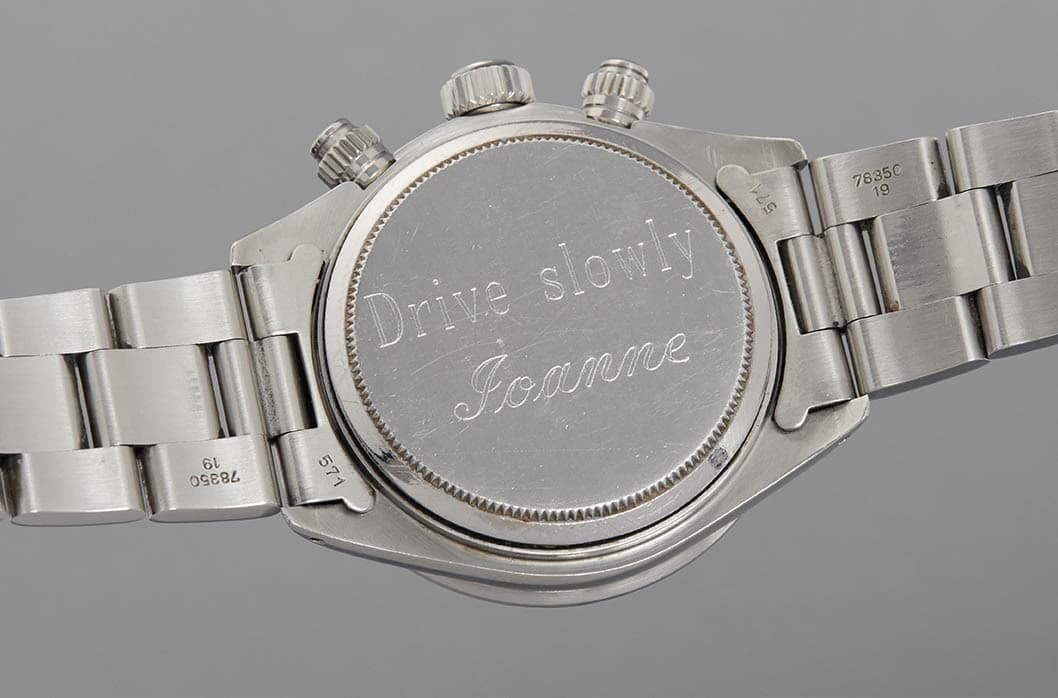 highxtar-rolex-paul-newman-subasta-casa-philips-2
Paul Newman's Rolex "Big Red" Daytona has been auctioned off for the staggering sum of $5,475,000 USD. This watch now ranks third in terms of the highest auction price for a Rolex.
"He wore the watch nearly every day until he gave it to me. He was photographed wearing it on numerous occasions as was I. It has been a treasure of mine for almost thirteen years. To me, this watch shows my mother's tolerance of his continued passion for racing and reflects the enduring love between them which remained for another 25 years until his passing," says her daughter, Clea Newman.
The watch was a gift from Newman's wife, Joanne Woodward, in 1983 to celebrate their 25th anniversary. She engraved a message on the watch's case to convey her sincere love: "Drive Slow, Joanne."