READ IN: Español
Pepa Salazar has just unveiled her proposal for the next autumn/winter 2021. The Valencian designer remains faithful to her concept of hybrid creation playing on the construction of the body itself. The result is a collection that enhances the human anatomy giving rise to garments with modifiable silhouettes and even gender neutral.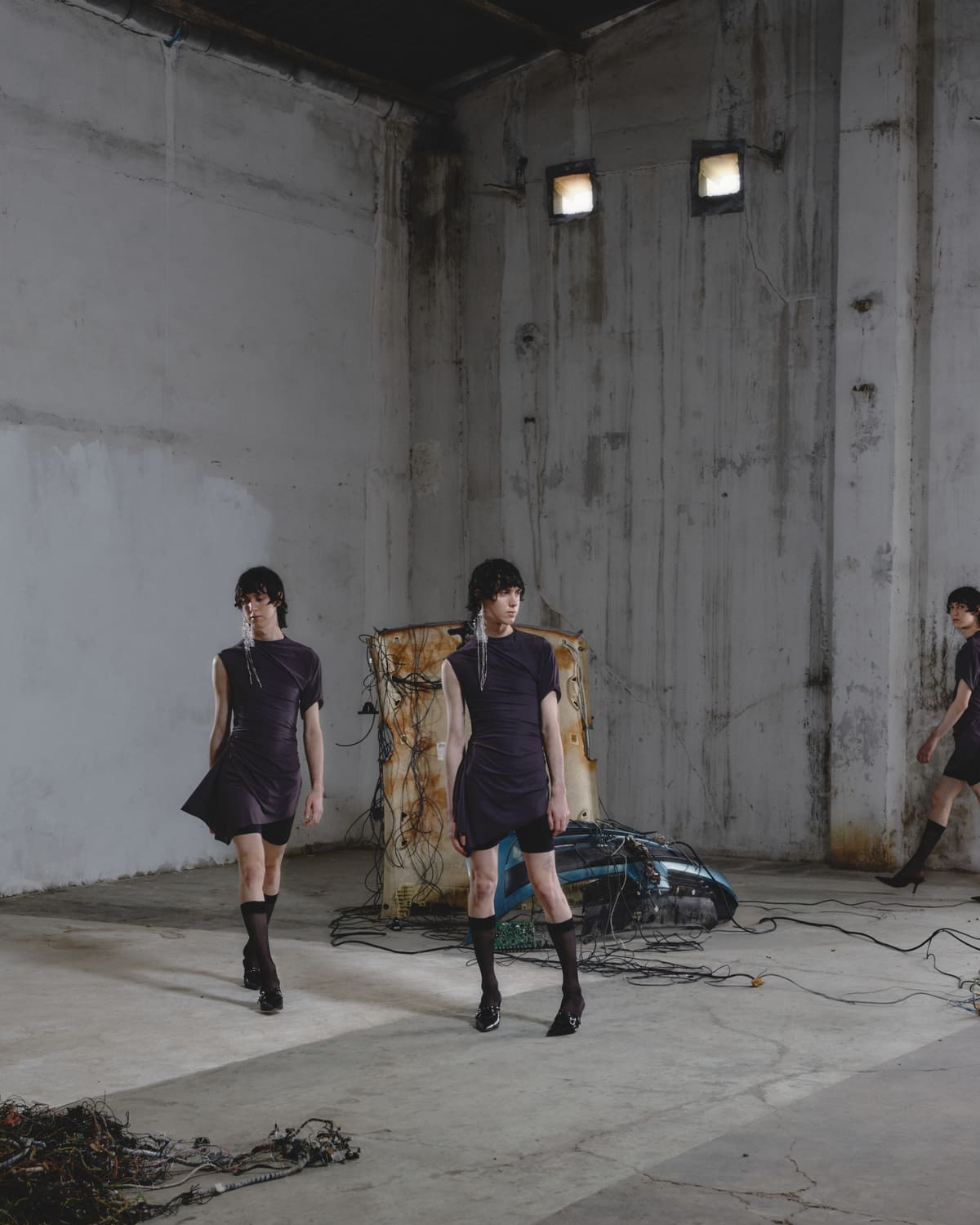 The concept of the collection is based on the limits between the human and the technological, because as the designer says "humans design machines, and machines also design us". In this sense, futuristic aesthetics also play a fundamental role in understanding the proposal, since her garments are the result of a mutual and bidirectional dialogue between technology and anatomy.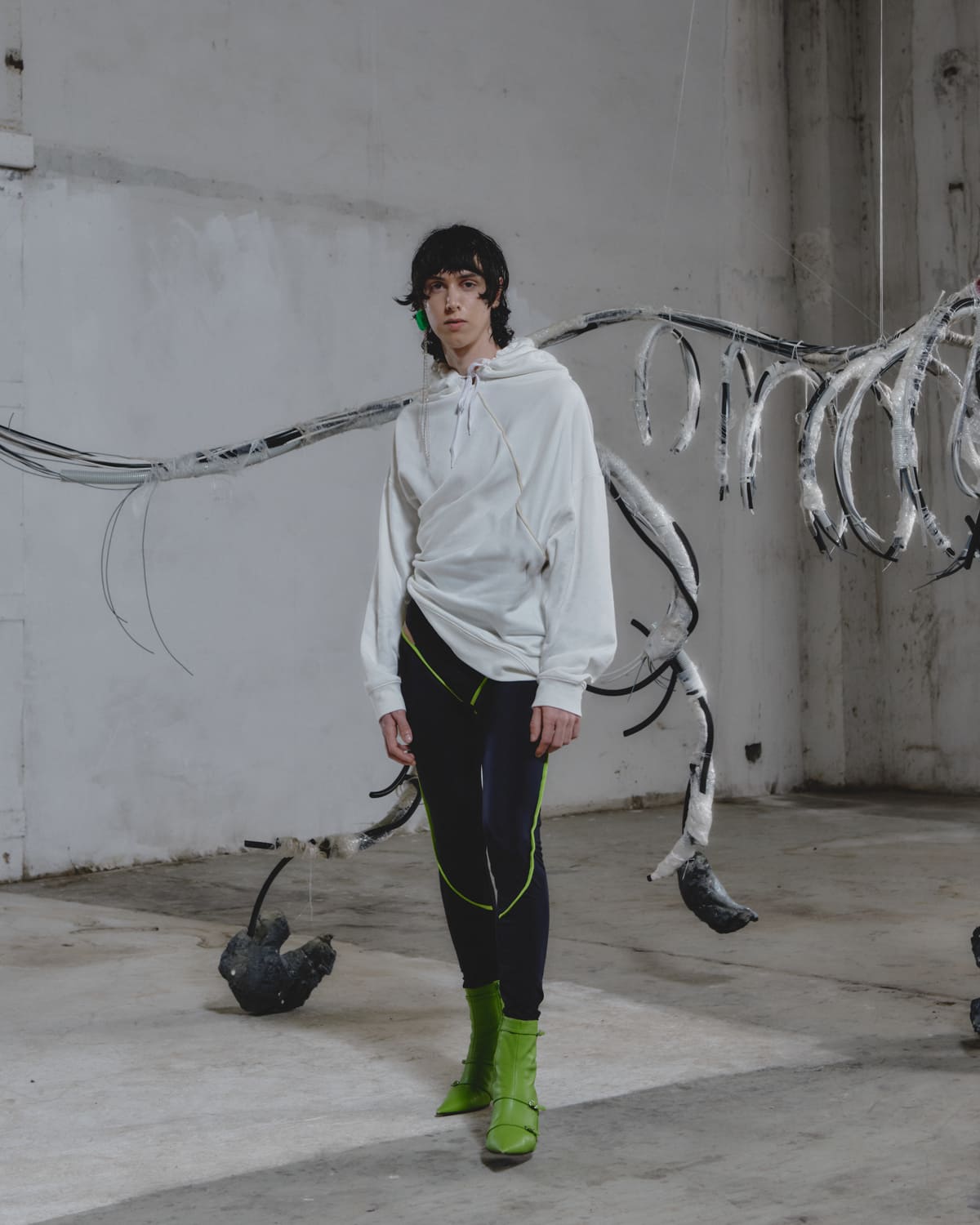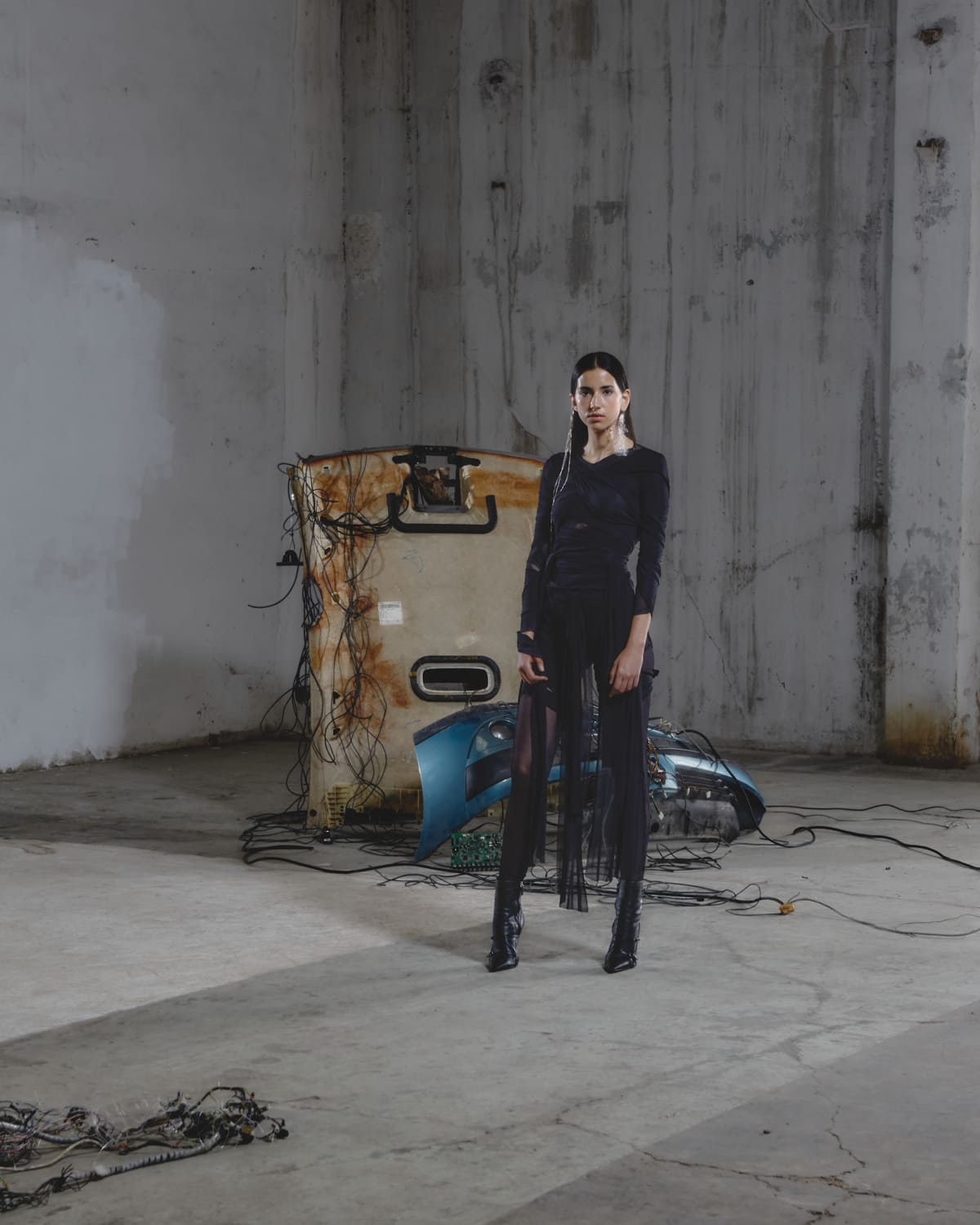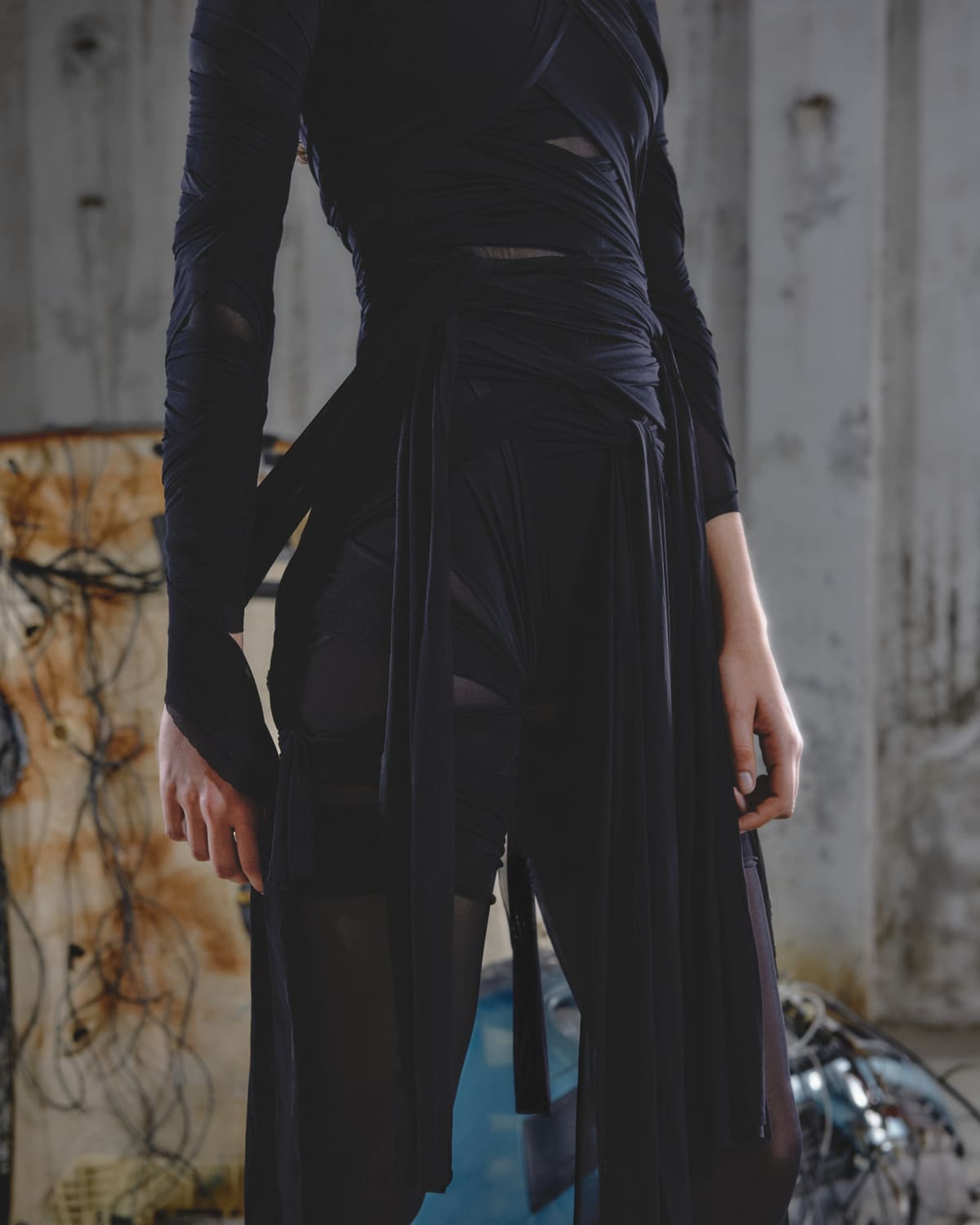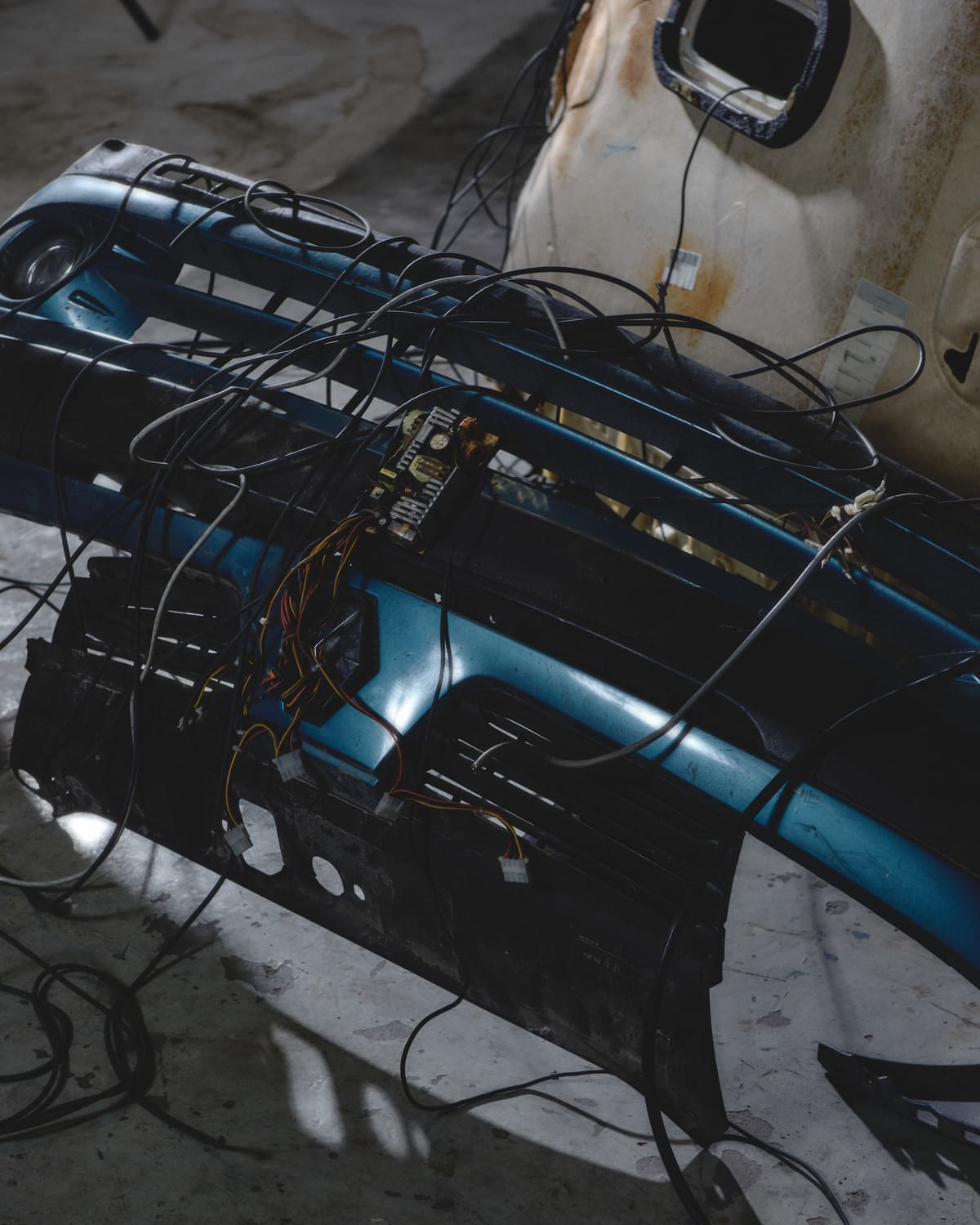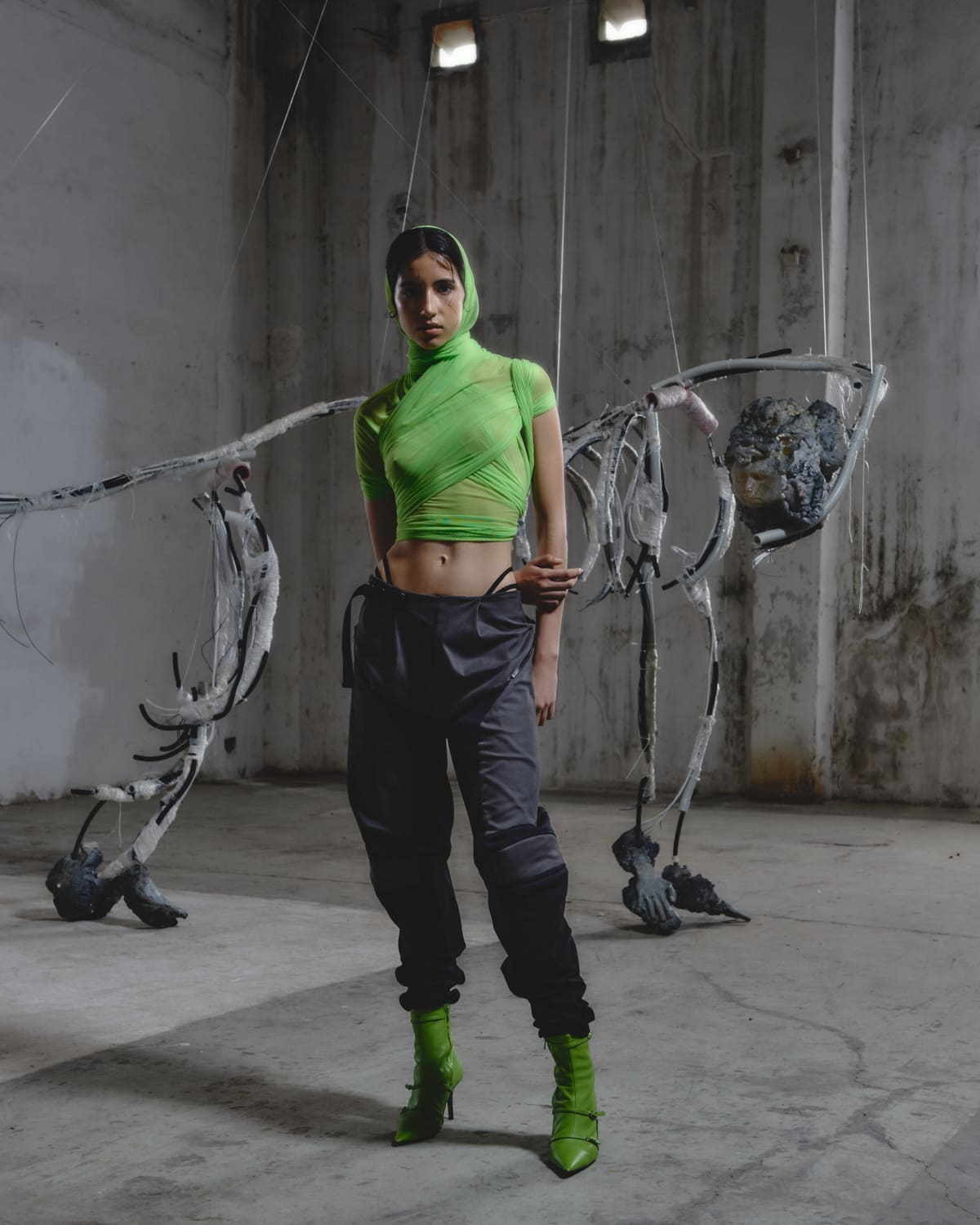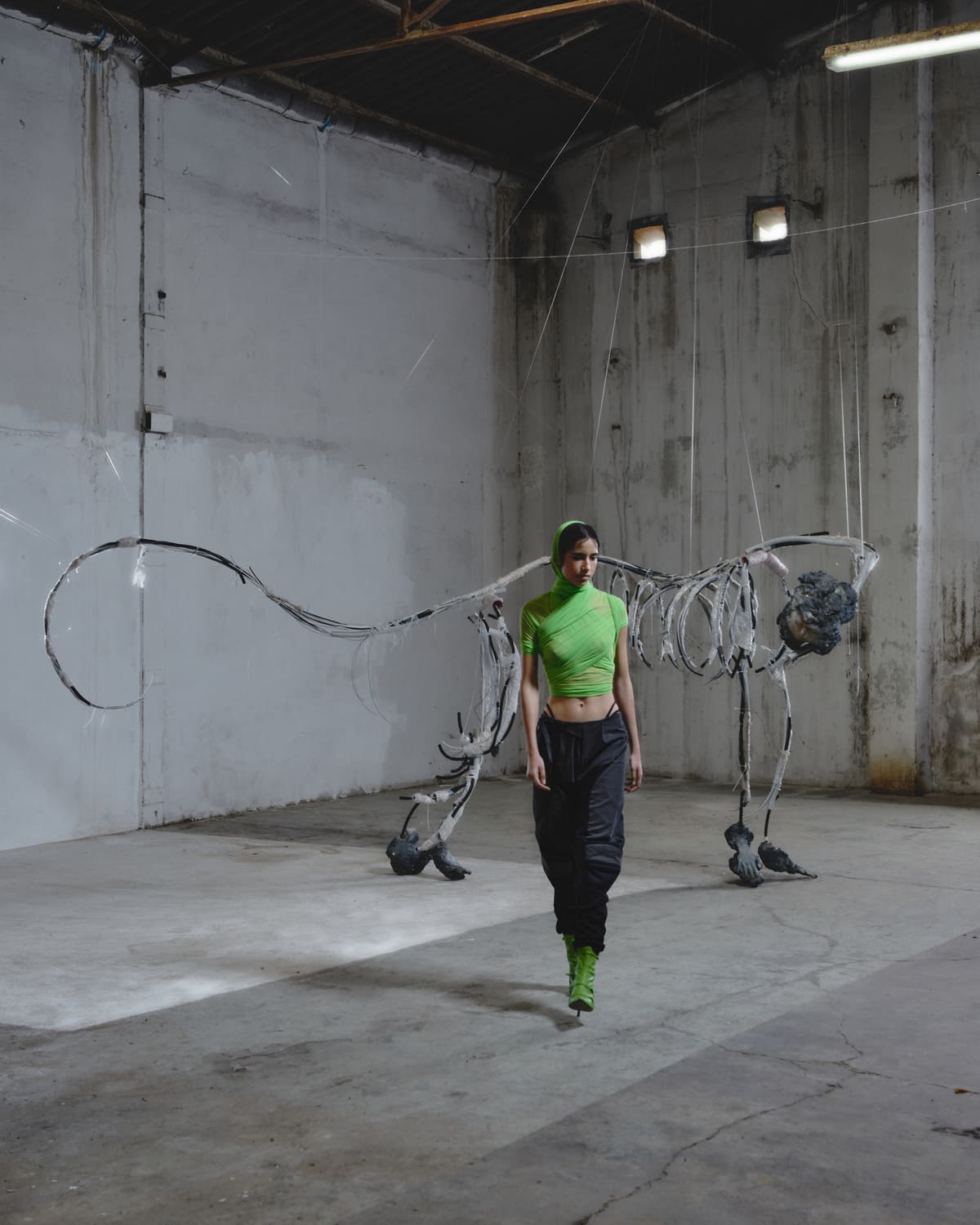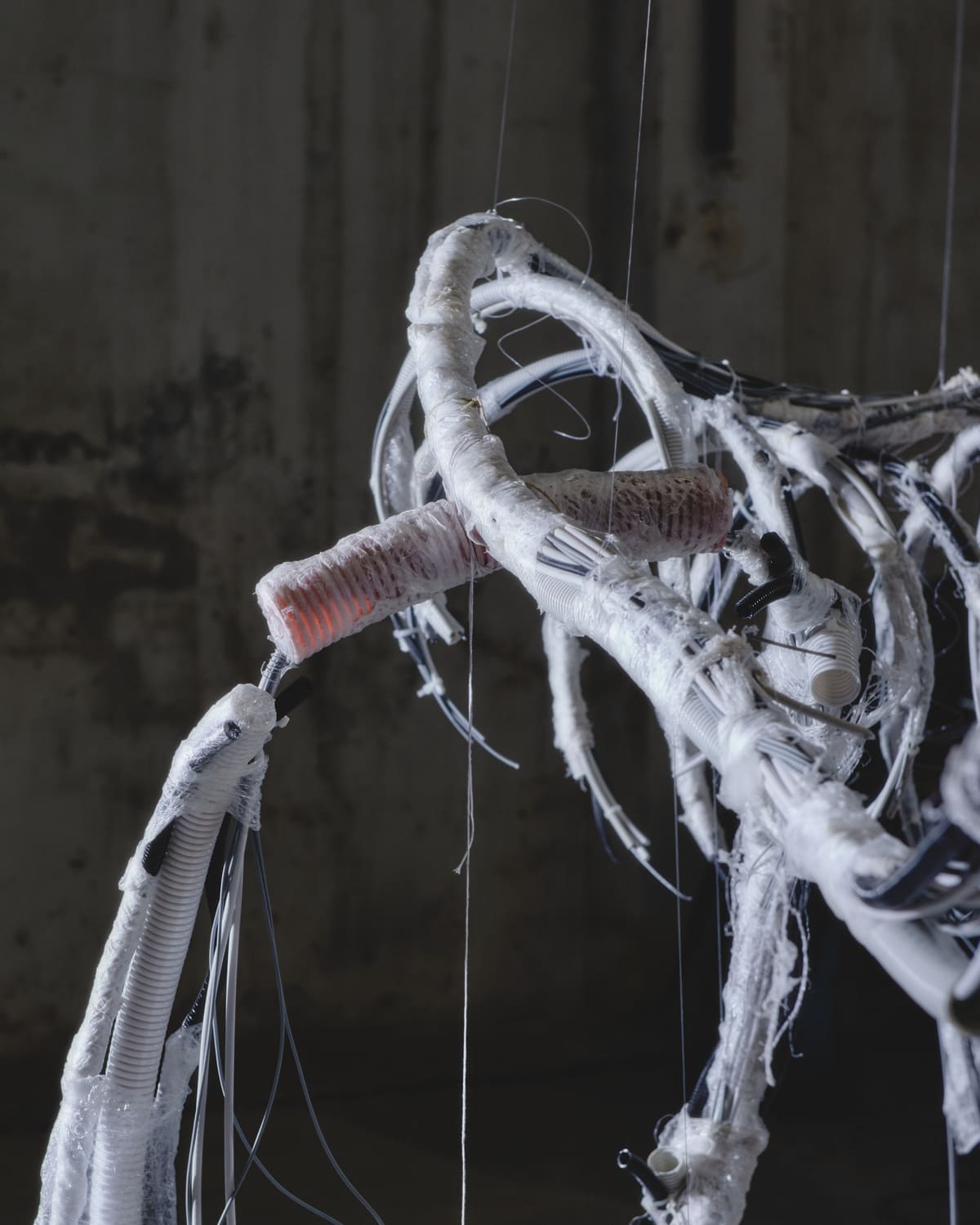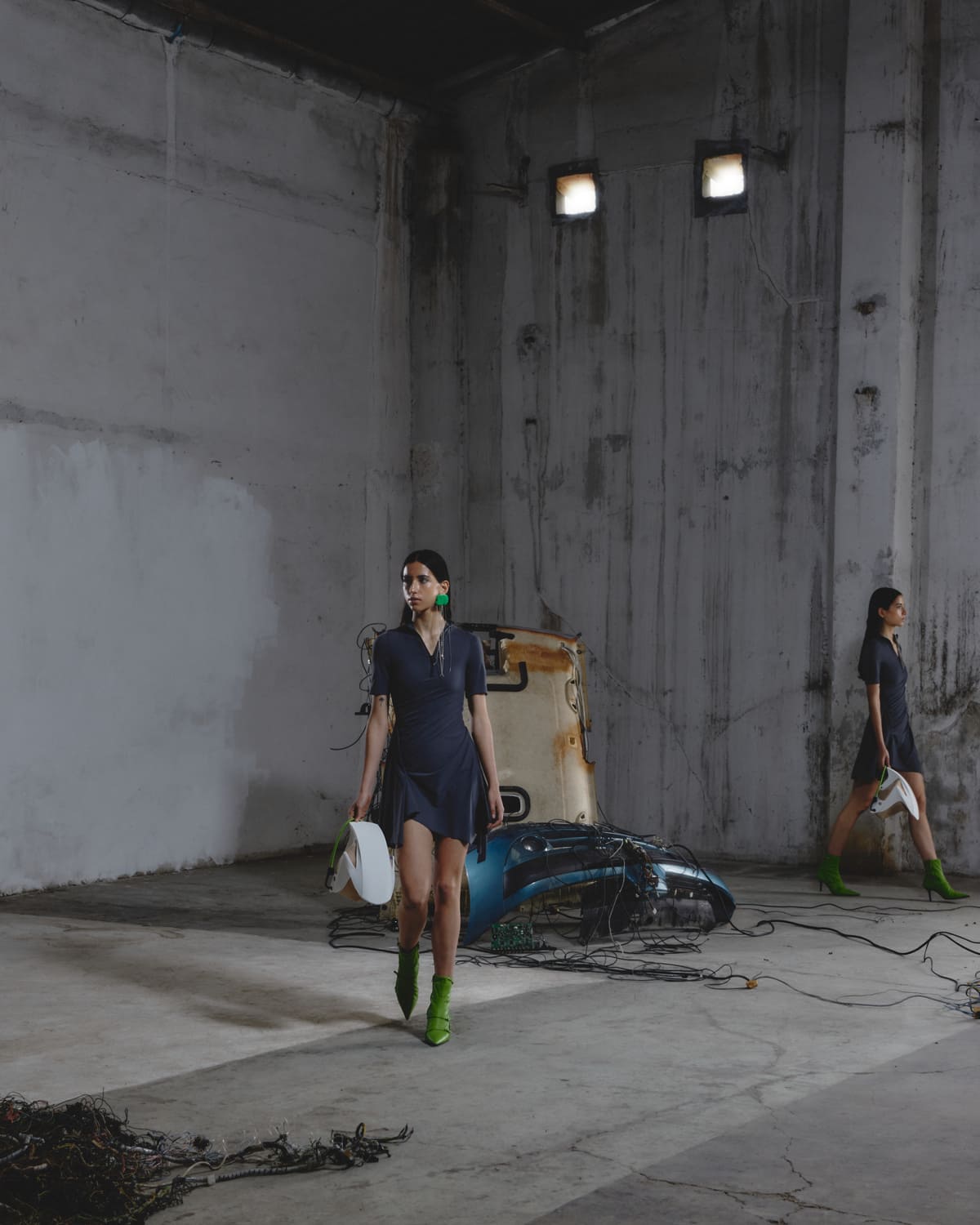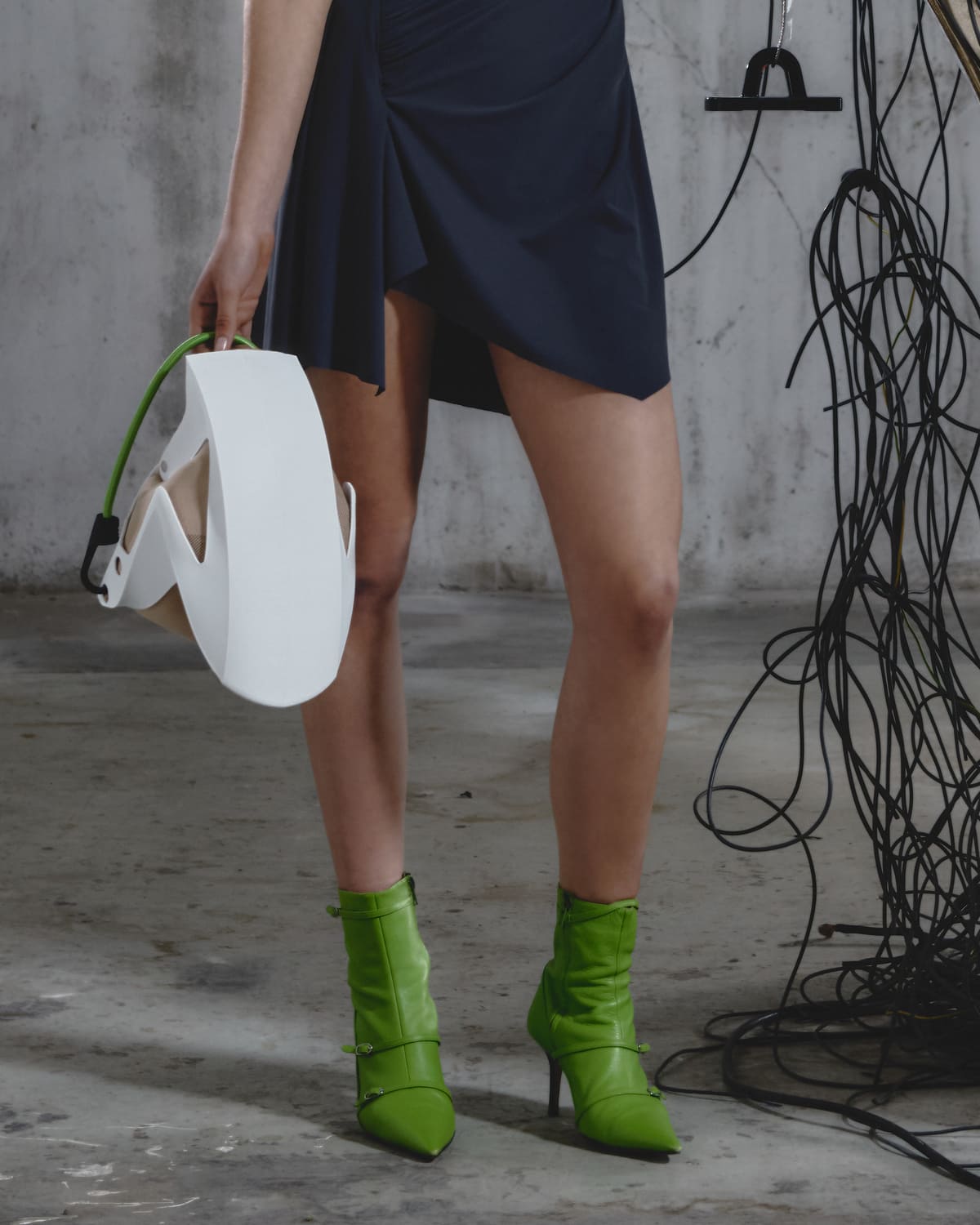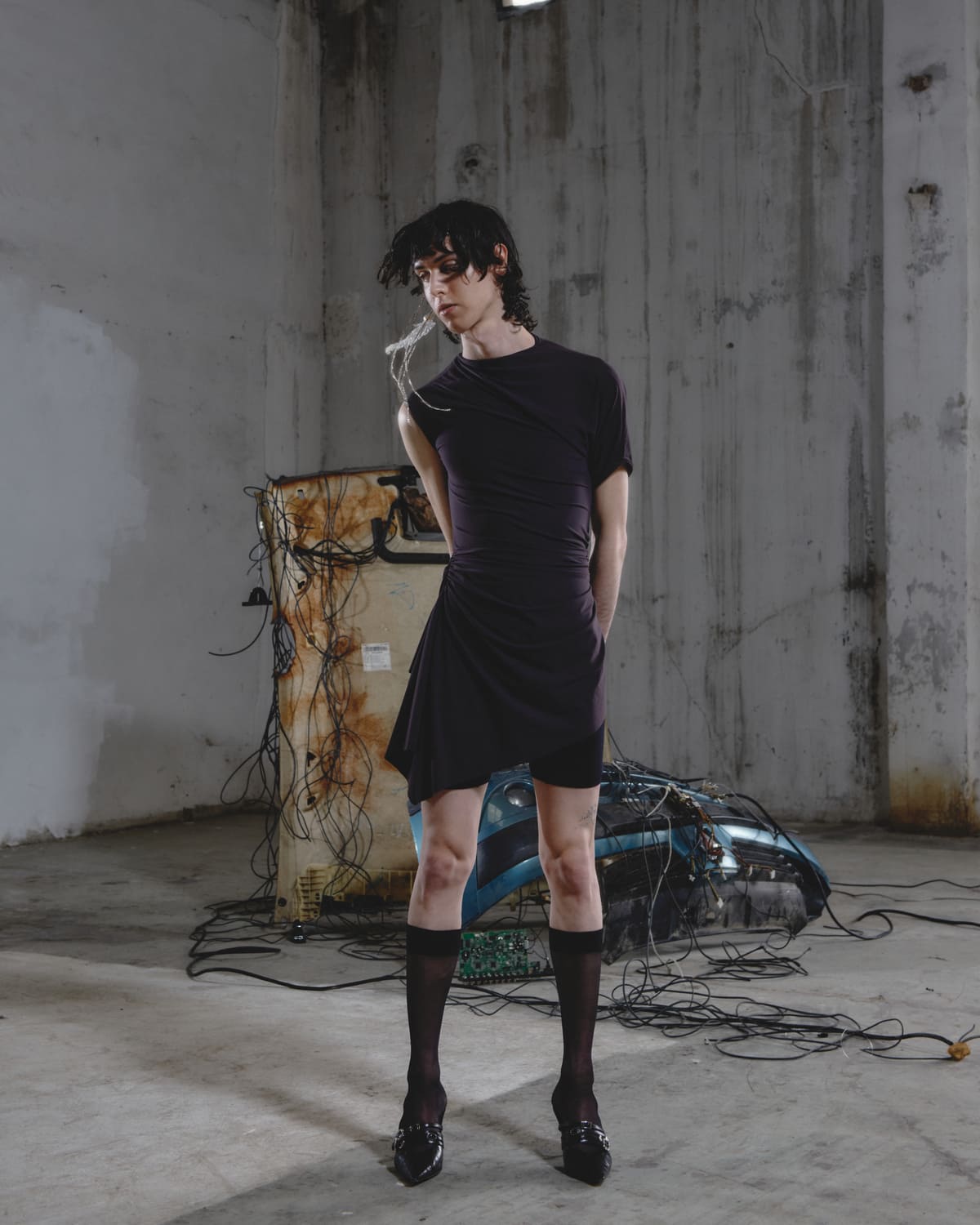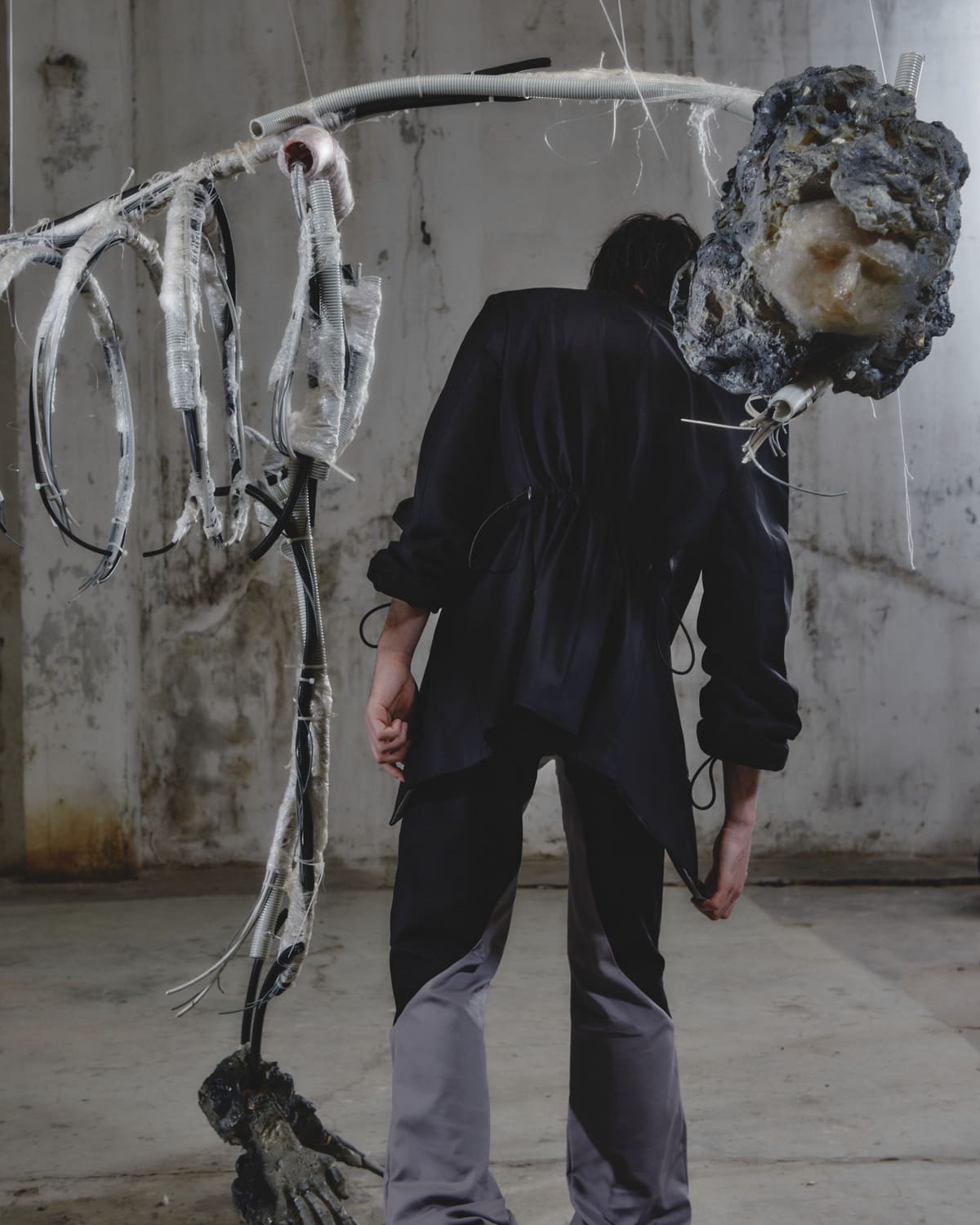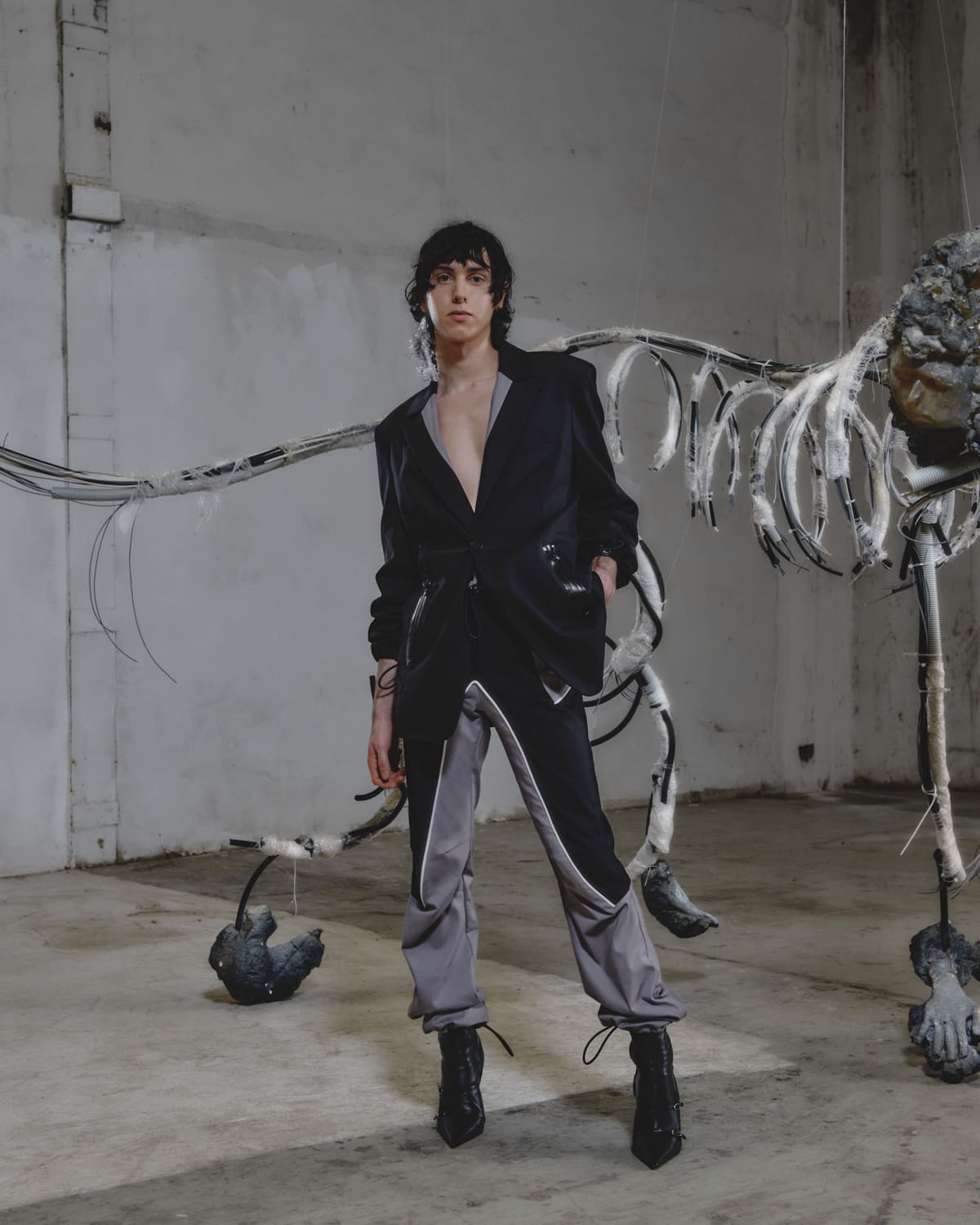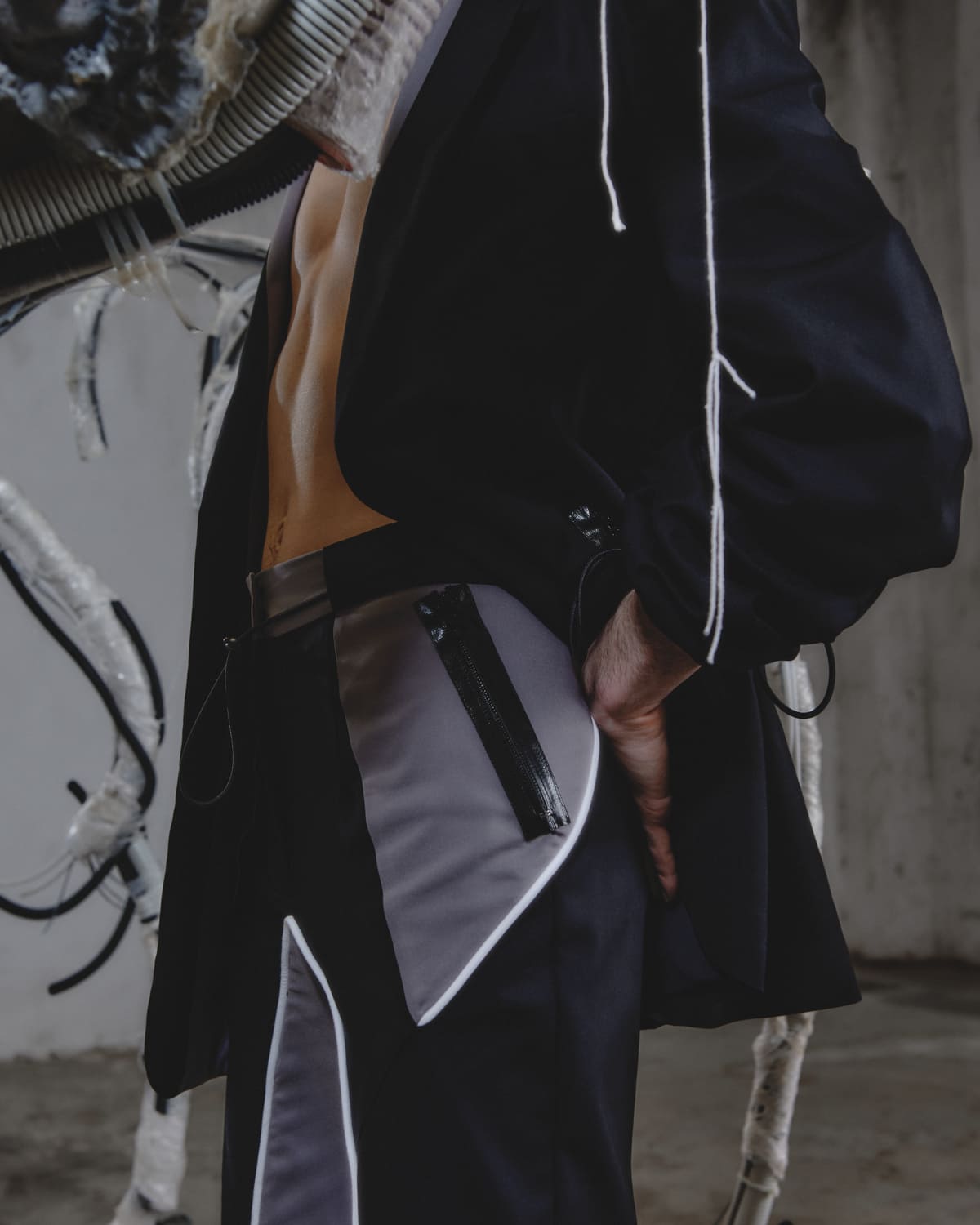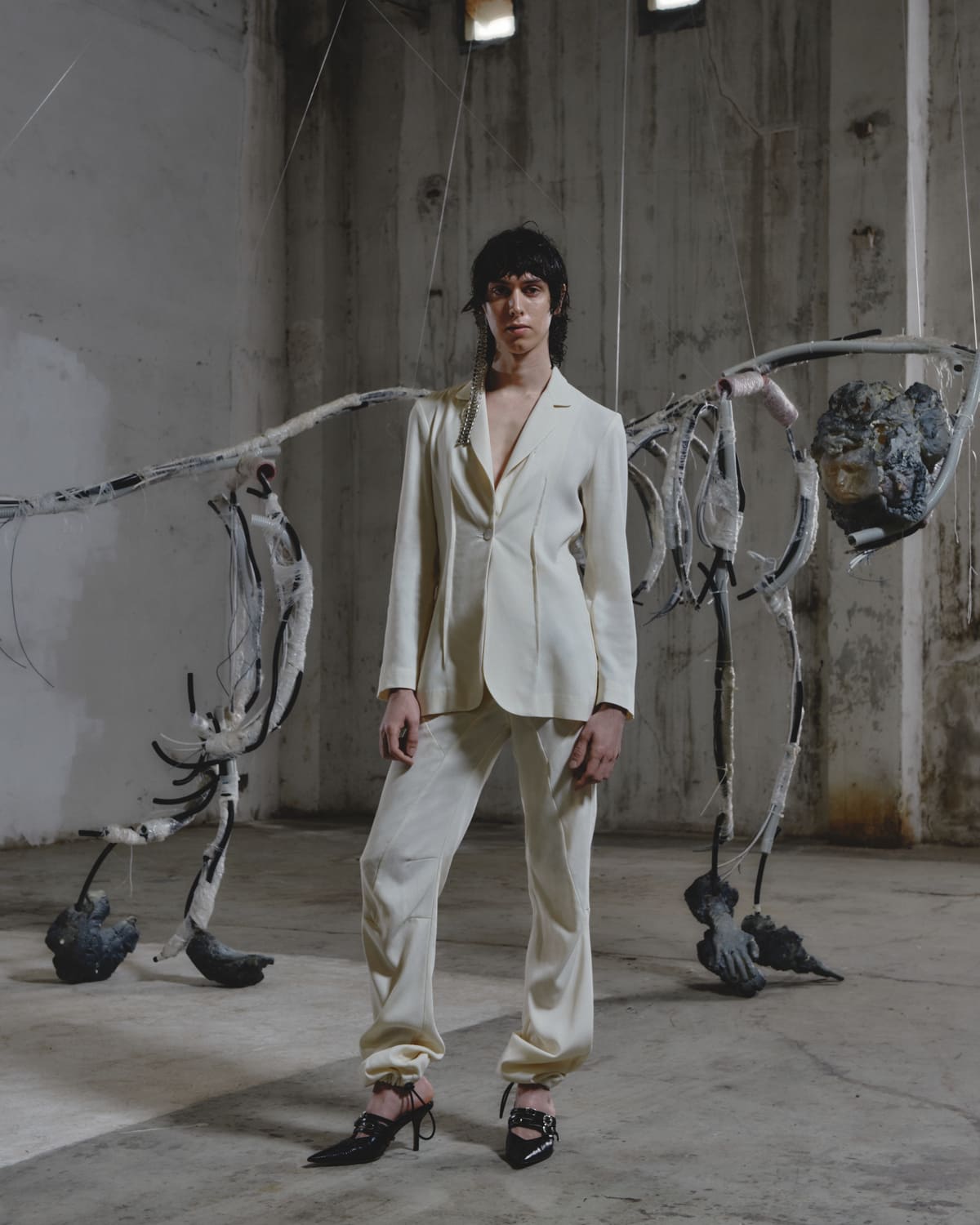 A symbiosis between the human and the technological
Pepa Salazar's new proposal features two-piece suits of classic tailoring that are updated with cuts inspired by morphology and finished with white laces to accentuate the contrast between black and gray tones. Also the volumes drawn by oversize jackets, which fit the body by means of elastic bands and strings to blur the boundaries between masculine and feminine.
Similarly, this reflection that focuses on the future also materializes through the heat-sealed zippers that add a technical touch to the tailoring pieces and in the biker-inspired pants stylized with quilted knee pads and adjustable straps. In addition, this collection could not miss the asymmetrical cut dresses, essential in her imaginary. Nor her predilection for tulle, which is dyed green and black for the occasion and takes shape through a top and a jumpsuit.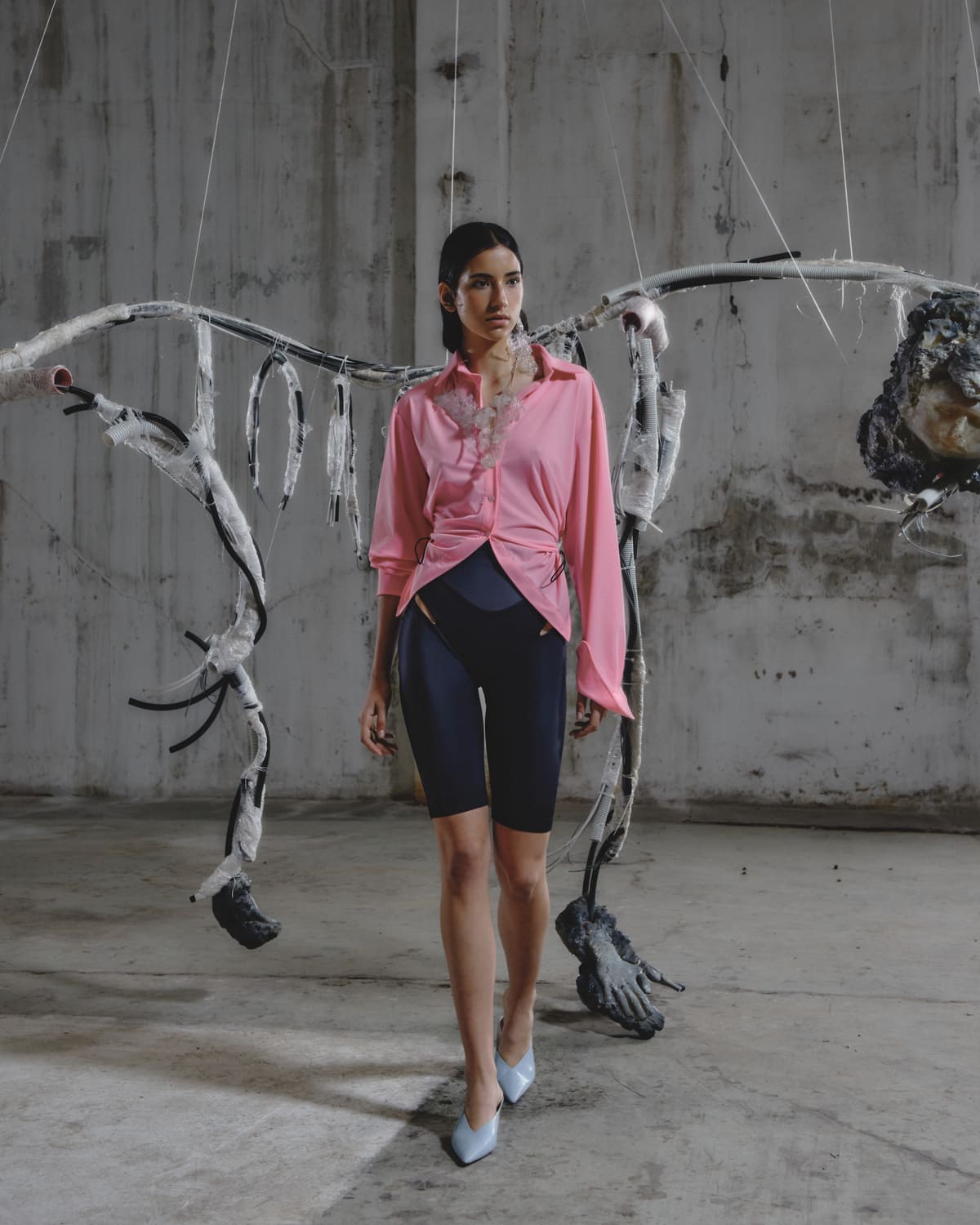 Other key pieces of this proposal are a blazer made of cold wool with exposed tweezers, sporty leggings with cut outs or a fuchsia lycra shirt that distorts the traditional silhouette in search of new volumes. And of course, the accessory that will become the hype item of the season: an aerodynamically shaped bag inspired by the world of motorsport and transhumanism.
CREDITS
Creative direction and stylist: Pepa Salazar
Photo: Alex Cascallana
Photo assistant: Borja Llobregat
Shoes: Abra Now
Set design/art: Claudia Dyboski
Sculpture 1: Claudia Dyboski
Sculpture 2: Carlos Sáez
MUAH: Miky Valles