Founded one year ago aprox. in Tokyo by Kiri: designer, curator, dj & full time creative. In a very short time, Phire Wire has become one of the most important brands of the underground fashion.
Creado hace un año aprox. en Tokio por Kiri: diseñador, curator, dj, y creativo a tiempo completo. Phire Wire se ha convertido, en un espacio muy corto de tiempo, en una de las marcas más importantes de la moda underground.
In his own words: "The brand seeks to blend the ordinary and unconventional.Tuning into random coincidences, the day to day. Working outside the fashion context, creating something unusual."
En sus propias palabras: "La marca pretende mezclar lo ordinario con lo poco convencional. Establecer coincidencias al azar del día a día. Trabajando fuera del contexto de la moda, creando algo completamente diferente."
Probably you have watched him in pics with Brodinski, Berg, YSL14 & more. Now its time to talk about him.
Probablemente lo has visto en las fotografías de Brodinski, Berg, YSL14 y más. Ahora es el momento de hablar de él.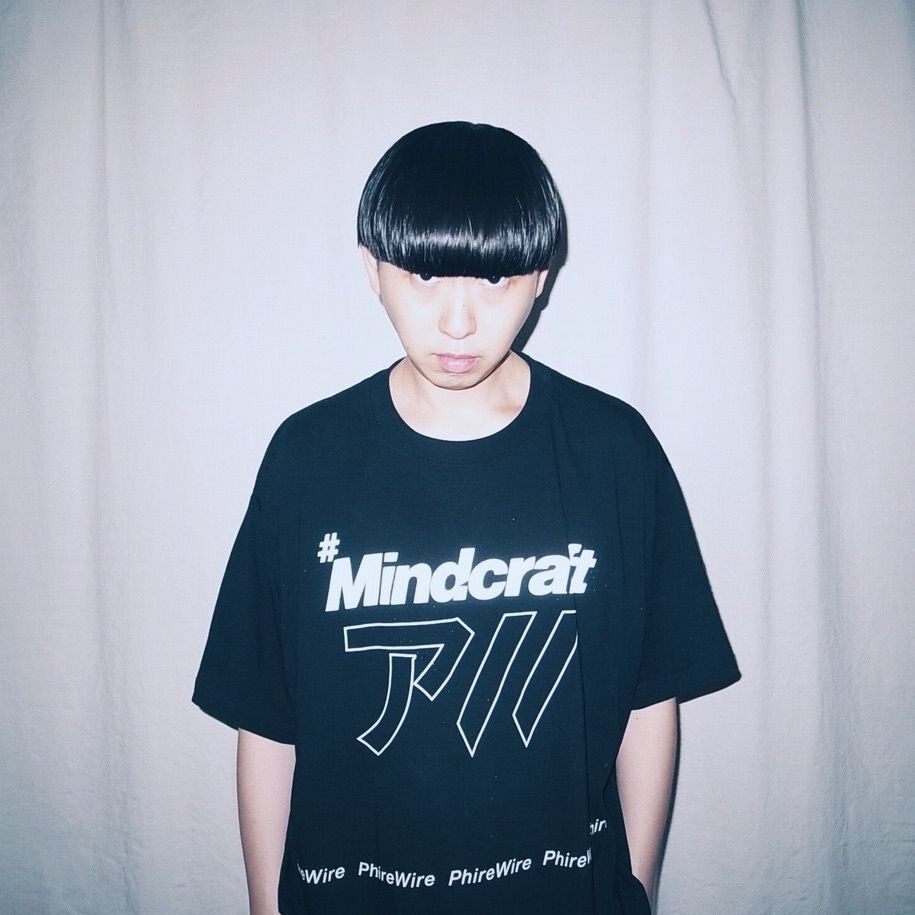 Kiri, native from Tokio, somehow has found the time to co-create three successful clothing brands, all while being the king of the underground Harajuku music scene. It all started back in 1997 when Kiri and a couple of his friends got together to create Revolver. This label, which included a graphic collaboration with the award winning artist SO ME, quickly became one of the most sought after and iconic part of the cutting edge underground art and music scene in Harajuku, Tokyo.
Kiri, nativo de Tokio, ha encontrado la fórmula y el tiempo para co-crear tres marcas de ropa con éxito, y conseguir a la vez convertirse en el rey de la escena de la música underground de Harajuku. Todo comenzó en 1997, cuando Kiri y un par de sus amigos se unen para crear Revolver. La cual incluía una colaboración gráfica con el galardonado artista SO ME (Ed Banger Records). Convirtiéndola rápidamente en una de las más buscadas y en parte icónica de la vanguardia artística y de la escena musical underground en Harajuku, Tokio.
One of the most acclaimed Revolver collaboration was: Revolver x Final Home…
Una de las colaboraciones más aclamadas de Revolver fue: Revolver x Final Home…
Video Revolver x Final Home - Season 1 - Directed by 

Bacon


-

After creating Revolver Kiri has also become the co-creator of Yes, another Japanese brand that has gained an enormous amount of recognition for their collaborations with other established brands. Kiri has become a distinguished designer he has also become a refrence for Japanese streetwear culture and is widely known in the creative industry.
Después de la creación de Revolver Kiri también se convirtió en uno de los creadores de Yes, otro proyecto del japonés que ha ganado una enorme cantidad de reconocimiento por sus colaboraciones con otras marcas ya establecidas. Gracias a todo esto Kiri se ha convertido en un diseñador distinguido y también se ha consolidado como referencia para la cultura streetwear japonesa y es muy conocido en todo lo que respecta la industria creativa.
When the people had thought that Kiri has given us all that he can… he dazzled us with the release of his new brand Phire Wire. 
Cuando la gente se había pensado que Kiri nos había dado todo lo que podía… nos deslumbró con el lanzamiento de su nueva marca Phire Wire.
Phire Whire - AW15 - Video by 

Kim Laughton


-

Phire Wire aims to blend the ordinary and the unconventional by mixing fabrics, graphics, complex concepts, and next level inspirations. Seeking to blend the ordinary and unconventional, Phire Wire tunes into day to day random coincidences derived from outside of the fashion context and creates the unexpected.
Phire Wire pretende mezclar lo ordinario con lo no convencional, a través de la mezcla de: gráficos, telas, conceptos complejos e inspiraciones de nivel superior. Recoge sus ideas en las coincidencias aleatorias derivadas del día a día, después las traslada fuera del contexto de la moda para crear lo inesperado.
Phire Whire has made collaborations with collectives like: BMC (Bromance), GENER8ION or Future Brown; all of this in less than a year!!!
Phire Wire ha hecho colaboraciones con colectivos como: BMC (Bromance), GENER8ION o Future Brown; todas ellas en menos de un año!!!
The new SS16 just dropped (GR8Tokyo) some days ago. The name of new Phire Wire collection is "CupUpDown". Inspired in the Cut-Up narrative technique used for William S. Burroughs; is an aleatory literary technique in which a text is cut up and rearranged to create a new text, was popularized in the late 1950s and early 1960s by writer William S. Burroughs.
La nueva colección SS16 acaba de llegar a las tiendas (GR8Tokyo), hace unos días. El nombre del nuevo grupo de prendas de Phire Wire es "CupUpDown". Están inspiradas en la técnica narrativa "Cut-Up" usada por William S. Burroughs; técnica literaria en la cual un texto es recortado al azar y reordenado para crear uno con significado diferente.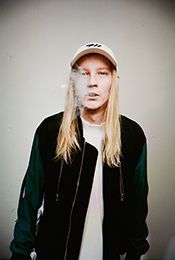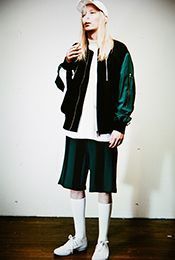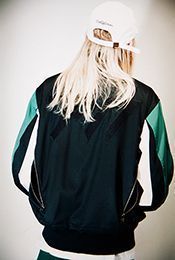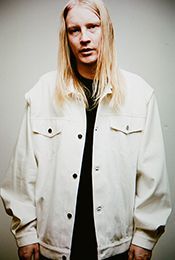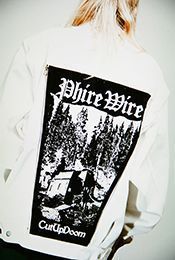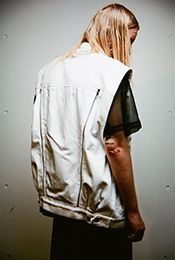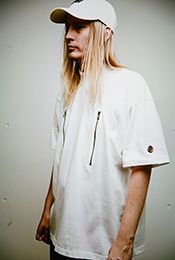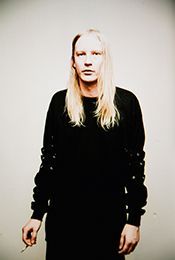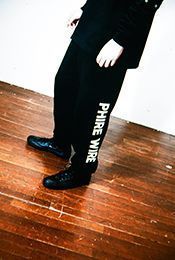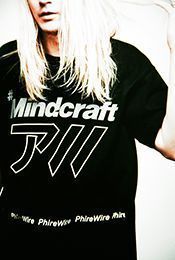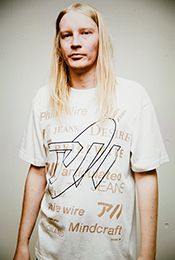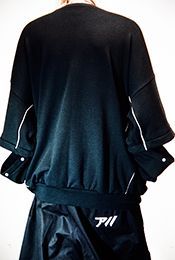 The graphical inspiration comes from the covers and graphics from the following albums:
Parte de la inspiración gráfica la obtuvo de las portadas y diseños de los siguientes albums: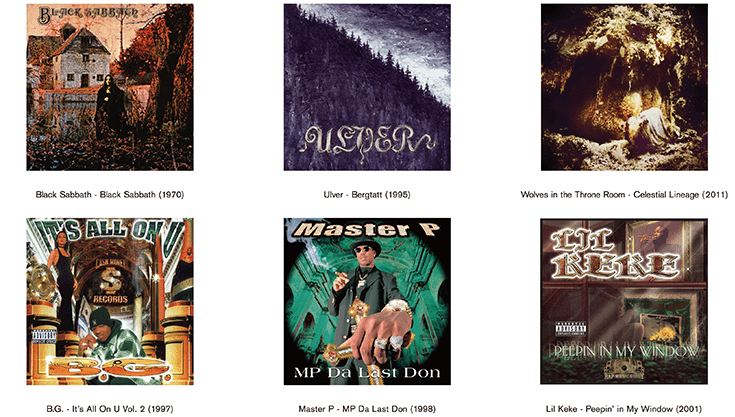 Kiri's continues to evolve and influence the present generation through his own vision. We can't wait to check the upcoming works of this #mustfollow japanese.
Kiri continúa evolucionando e influyendo en la generación actual a través de su propia visión. Estaremos alerta a las futuras creaciones de este inquieto y polifacético japonés #mustfollow.
PD: Yes, Berg its the cookbook model 😉
PD: Si, Berg es el modelo del lookbook 😉