READ IN: Español
Pokémon enters the world of luxury fashion with the announcement of a collaboration with Olivier Rousteing's Balmain.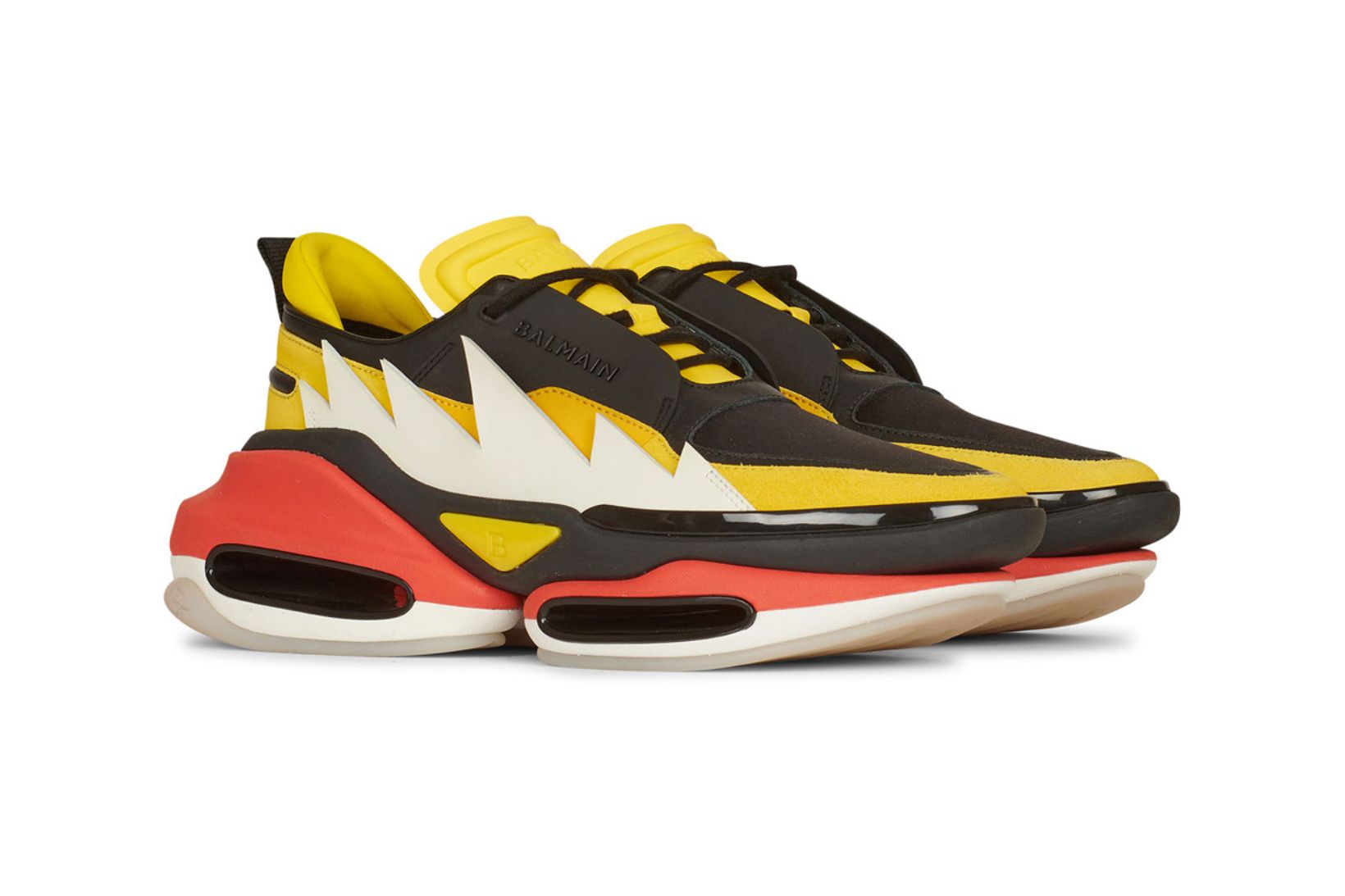 Balmain and Pokémon share a bold and adventurous vision that is out of the ordinary. Like Balmain, Pokémon is distinguished by its constant evolution and adoption of new technologies, always with a unique energy and colours. And just as Balmain is famous for its "Balmain Army", Pokémon celebrates its millions of "trainers" around the world.
"Balmain is an iconic fashion brand that continues to capture the world's attention with its inspired designs and great creativity," says Kenji Okubo, president of The Pokémon Company International. "In Balmain we found a partner that shares our values, and together with them we have been able to create something truly special that intertwines the physical and digital worlds with fashion.
Much of the new Balmain x Pokémon collection includes the house's popular hoodies and stylish footwear, as well as its mesmerising Labyrinth pattern. The Labyrinth, a motif inspired by a maze originally designed by Pierre Balmain over 50 years ago, makes its chameleon-like adaptability very clear as it appears throughout the collaboration.
There are also several new versions of iconic designs that were first presented at Balmain's Paris Fashion Week show, with each proposal modified to reflect the Pokémon aesthetic, while never deviating from the famously exacting standards of Balmain's ateliers.
And, of course, a Balmain x Pokémon partnership would not be complete without digital inclusion. Hence this partnership between Balmain and SharpEnd. From 5 September, 15 different Balmain x Pokémon medals with NFC technology will be available for in-store purchases in nine Balmain boutiques. In addition to Balmain's retail partner Stadium Goods in Chicago.
These special medals will allow exclusive access to an exceptional Balmain x Pokémon experience packed with digital content and extraordinary prizes, such as VIP tickets to the upcoming Balmain Festival during Paris Fashion Week and immediate access to the Balmain fashion set at Pokémon UNITE.
The "Pokémon x Balmain Trainer Fashion Set" is now available on the Balmain website. The capsule can also be accessed digitally via the Pokémon UNITE app.