READ IN: Español
With autumn well underway and less than a month and a half to go before the coldest season of the year, winter, brands are beginning to present their special collections for this time of year, with the aim of coping with the coldest temperatures with the highest level of style. One of the first to do so has once again been the Italian luxury brand, Prada.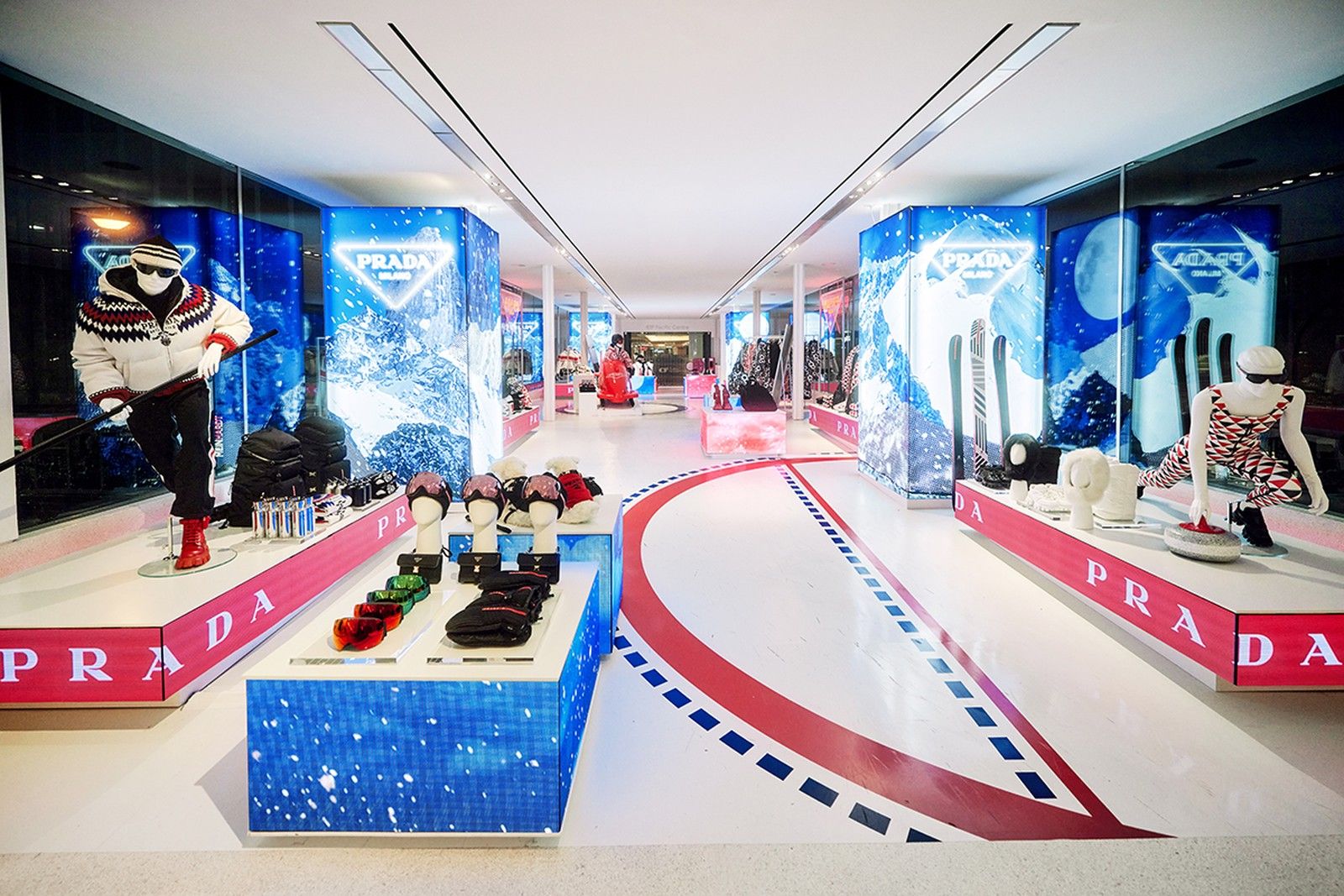 As we said, the brand creatively directed by Miuccia Prada and Raf Simons has gone ahead of the rest and returned to Holt Renfrew Skybridge for its annual pop-up, which will take place from 2 to 21 November.
In this exhibition, we will be able to discover their "On Ice" line, comprising a new assortment of ski and snowboard clothing. Among the items in the collection, we must highlight the complete selection of insulating garments the company has launched, the technical bermudas, the floral jackets (weatherproof) and the classically opulent cashmere jumpers, without forgetting the knitted or nylon hats with ear muffs included, and the sky goggles.