READ IN: Español
Miuccia Prada has played with her more artistic and irreverent side for the new men's clothing collection FW20. The Prada Foundation -via Lorenzini, Milan- has been transformed into a surrealist square for days to host the house show that took place today. A traditional proposal with less streetwear influence for the autumn winter 2020 season.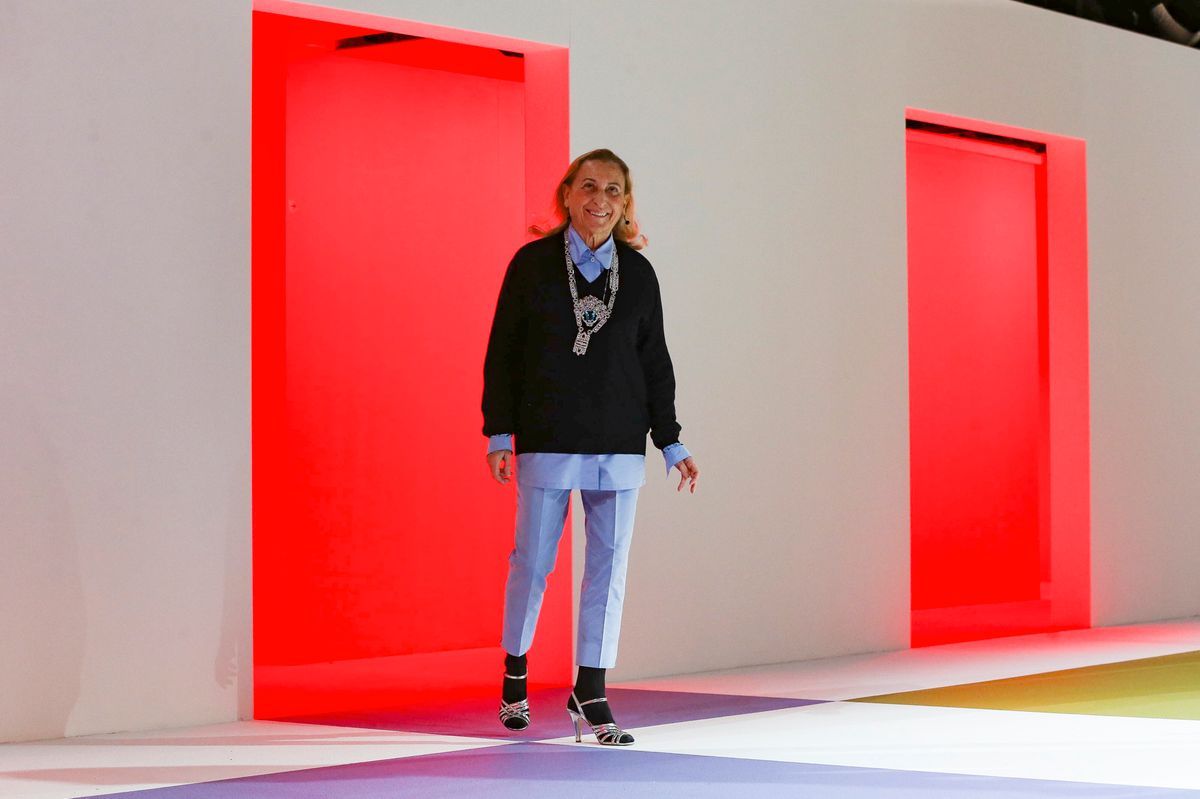 A more than original parade. The architect Rem Koolhaas has recreated a modern Roman forum in the shape of a square square. The models walked under a three-dimensional floor by the Italian artist De Chirico in shades of lilac, green and white. In the center an equestrian sculpture formed with visible pieces in white that watched over the promenade of the boys of Miuccia.
The collection of the Milanese house for men has challenged the classical domain with modern and outstanding sparkles. The two-dimensional elements printed on the garments have captured the attention of the looks. The cashmere vests, midi coats and straight-leg trousers stand out.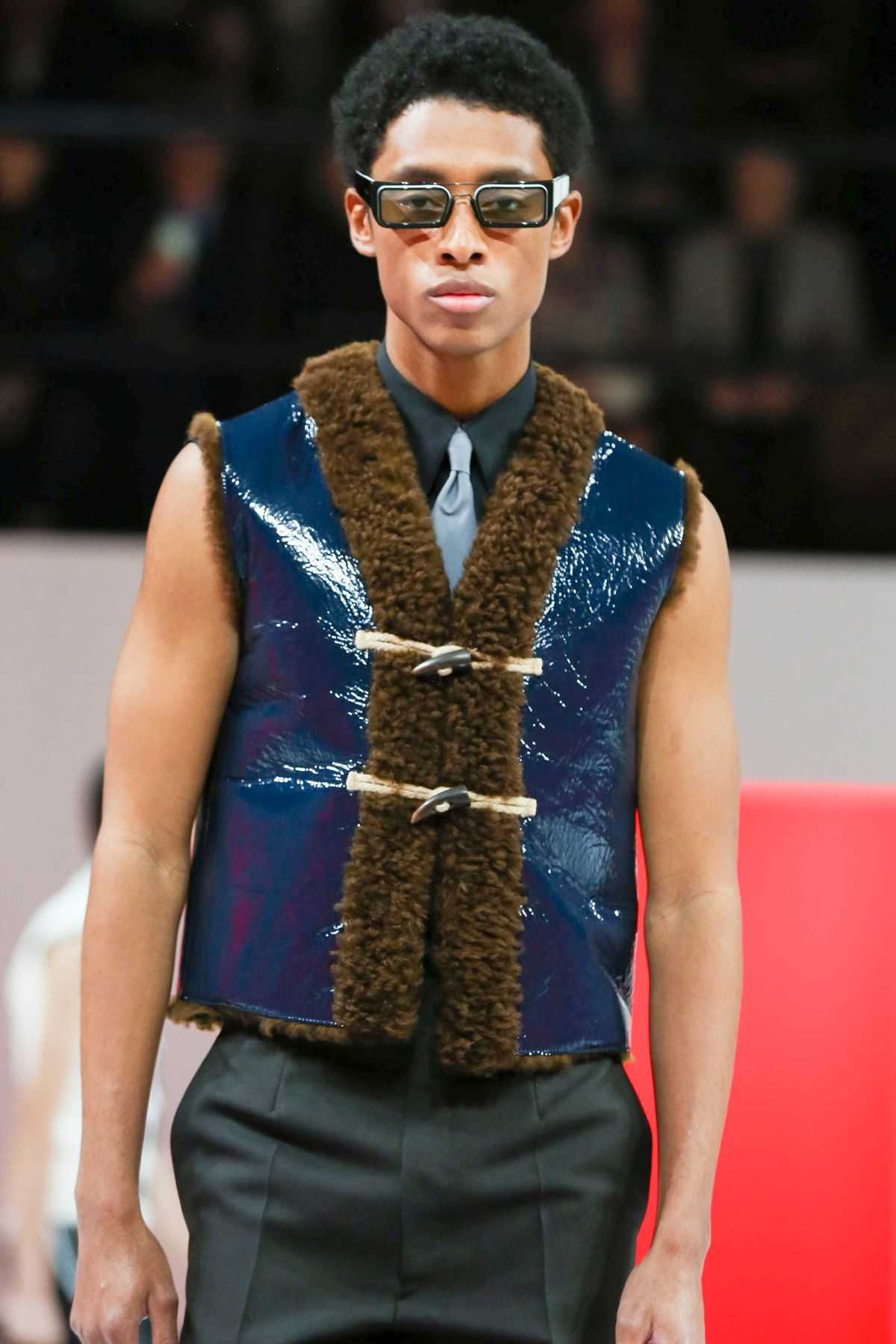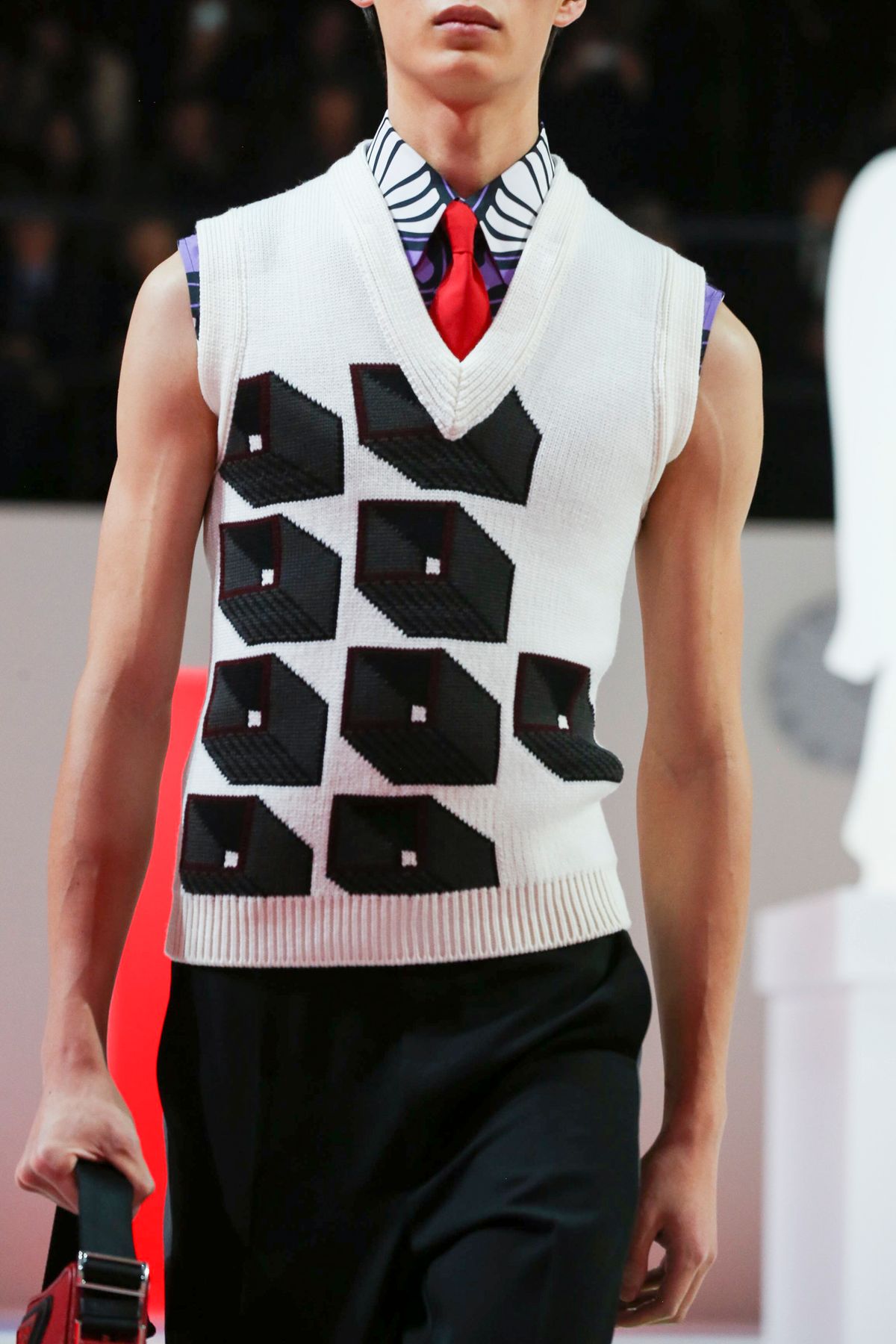 Men's blazers have blurred the top with their square shape. Straight, sharp lines have been the quintessential pattern of the show. The evolution of the exhibition presented by Prada has been reflected in the exploration of colours. As everything progressed, new and vivid tones were involved. Traditional cotton and wool fabrics have been paired with recycled nylon, which is very popular in the company's designs.
Another thing that has not gone unnoticed is the footwear, which has been progressing from more formal double-soled shoes to wide leather boots. And finally, sneakers. The Italian brand has successfully invaded the contemporary sneaker market with modern, up-to-date silhouettes. The accessories, like shoulder bags and wallets, are present in more than one look.
Some of us were hoping to see if they could surprise us on the catwalk with a piece from their possible new collaboration with adidas. Although it wasn't the case, the square tips of both the boots and the sneakers remind us of Bottega Veneta. Inspiration or coincidence?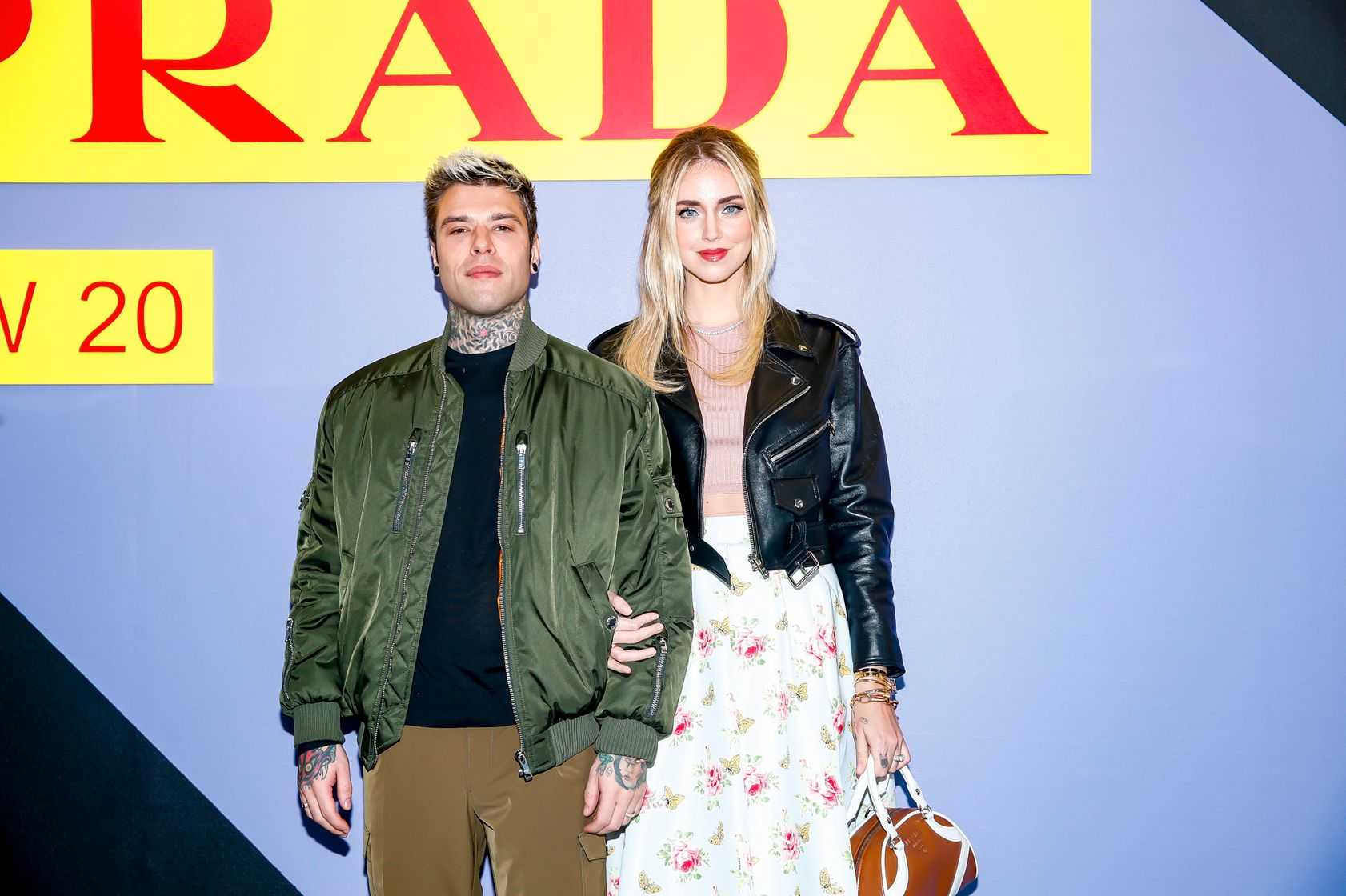 Among the guests was British rapper and activist Riz Ahmed. Chiara Ferragni, Fedez Lucas Guadagnino, Theaster Gates and Chinese actor Wei Daxun, among others.