READ IN: Español
Miucca Prada and Raf Simons' second collection, "Possible Feelings: Transmute II", is inspired by the idea of change and transformation. The creative duo anticipate how we will dress when everything returns to normal. After the virtual show, Prada FW21 has organised a panel discussion with Marc Jacobs and Hunter Schafer, among others.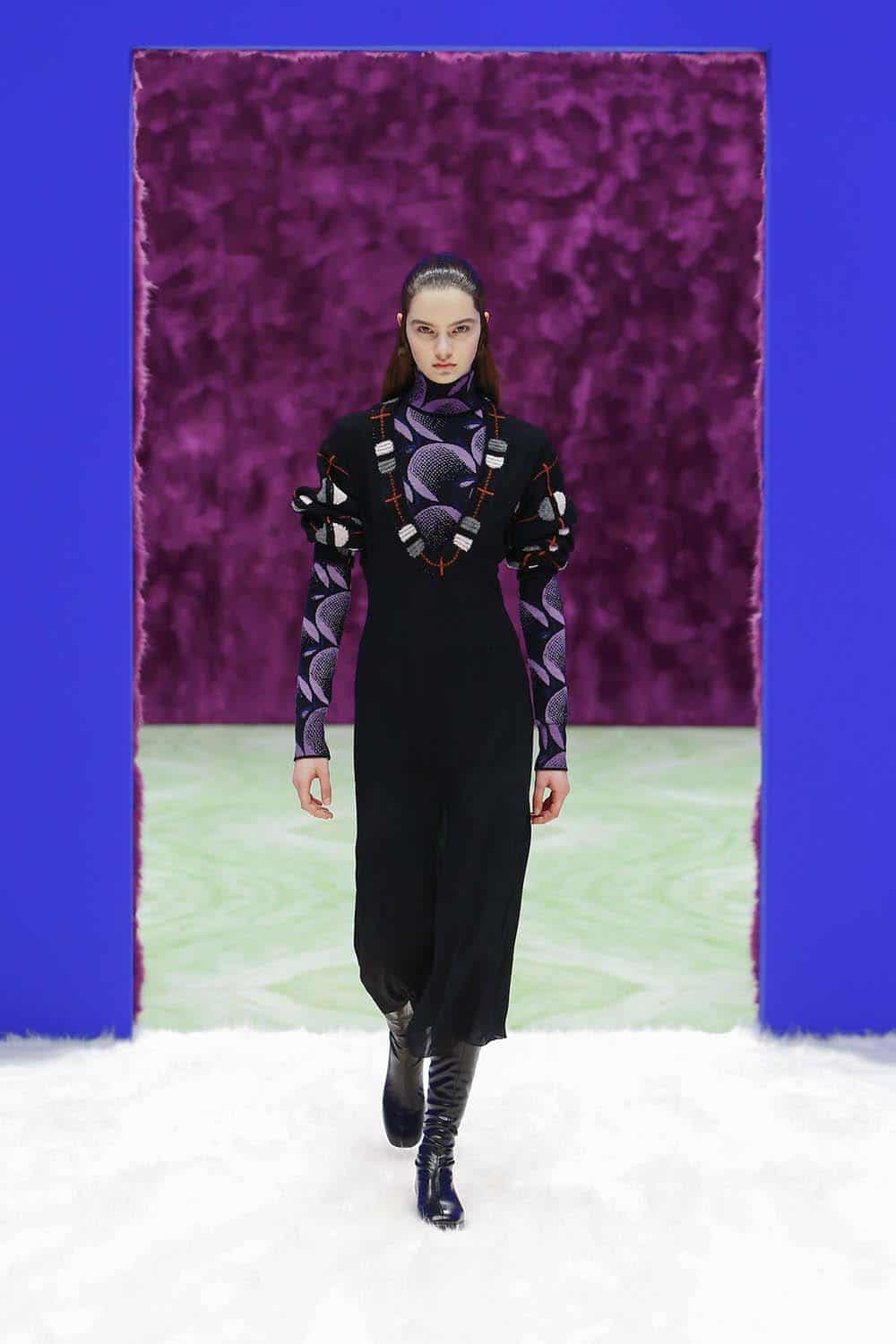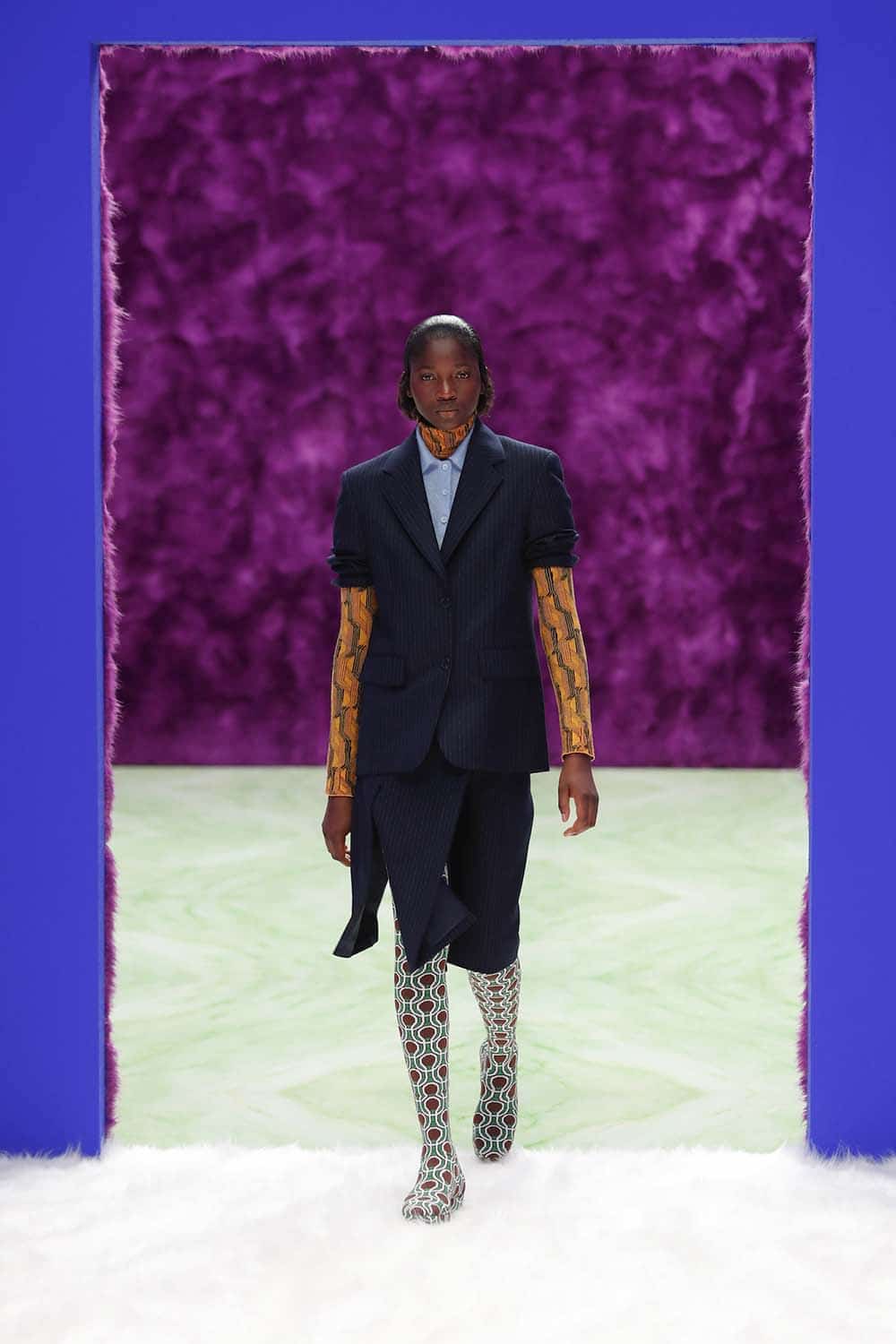 "Possible Feelings: Transmute II" is Prada and Simons' new collection for autumn/winter 2021. Inspired by the evolution of humanity towards a genderless horizon. The designs combine simplicity, elegance and freedom, embodied through fitted jumpsuits with eye-catching graphics and colour combinations.
Plunging collared suits, evening dresses and sock boots reign supreme in the show, playing with the concept of the uniform; key to Miuccia and Raf's vision. Extravagant faux fur coats, Prada's signature nylon material and eye-catching sequins are the pieces chosen to represent post-coronavirus fashion.
As for the fashion show, we could recognise the set from the brand's autumn/winter 2021 menswear collection that was presented earlier. The Prada Group has seen it as an opportunity to reuse furniture, turning it into new objects through recycling.
The Italian fashion house has also donated part of the materials used in the "Possible Feelings: Transmute II" collection to Meta. A circular economy project based in Milan that aims to create sustainable solutions for fabrics discarded by major fashion houses.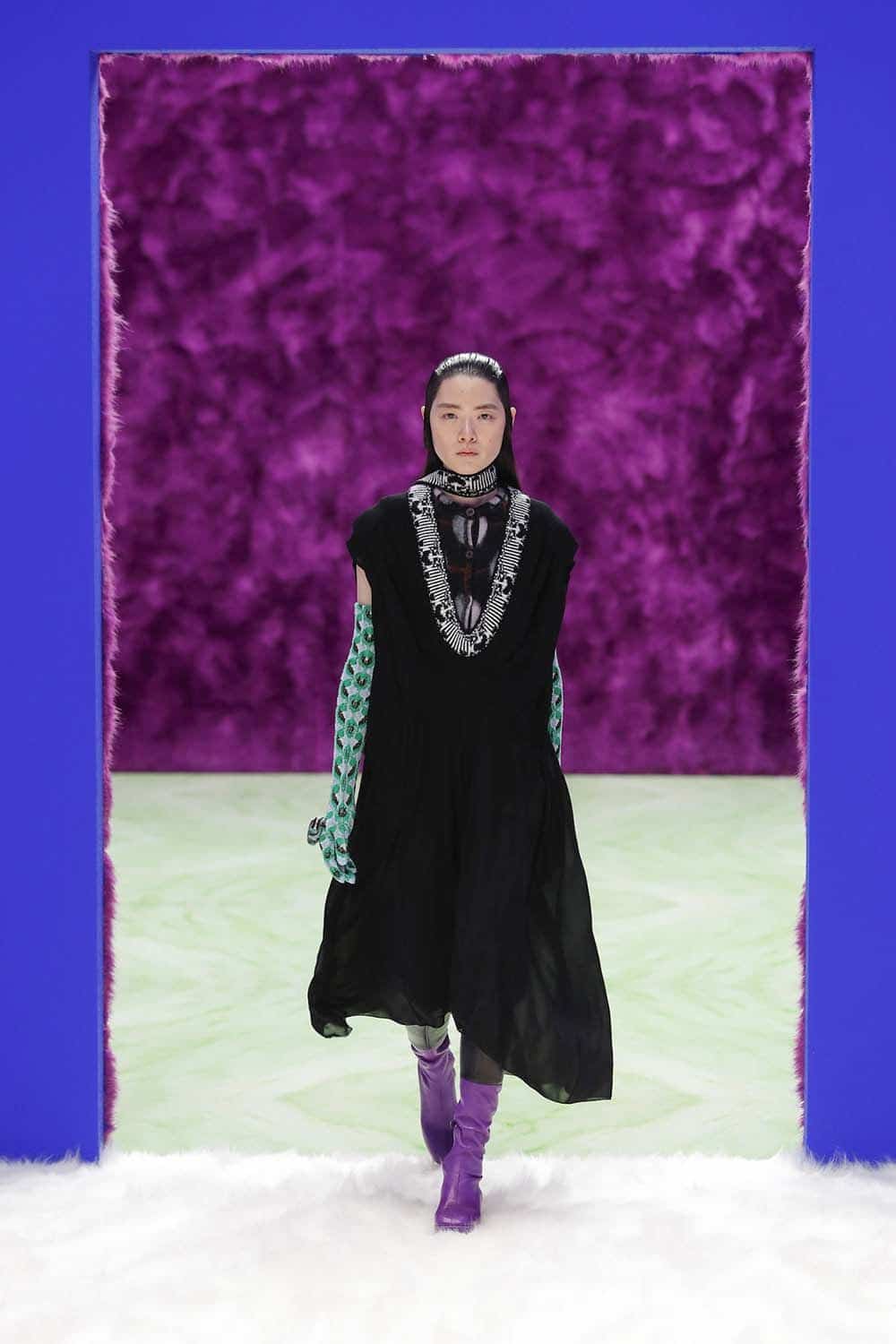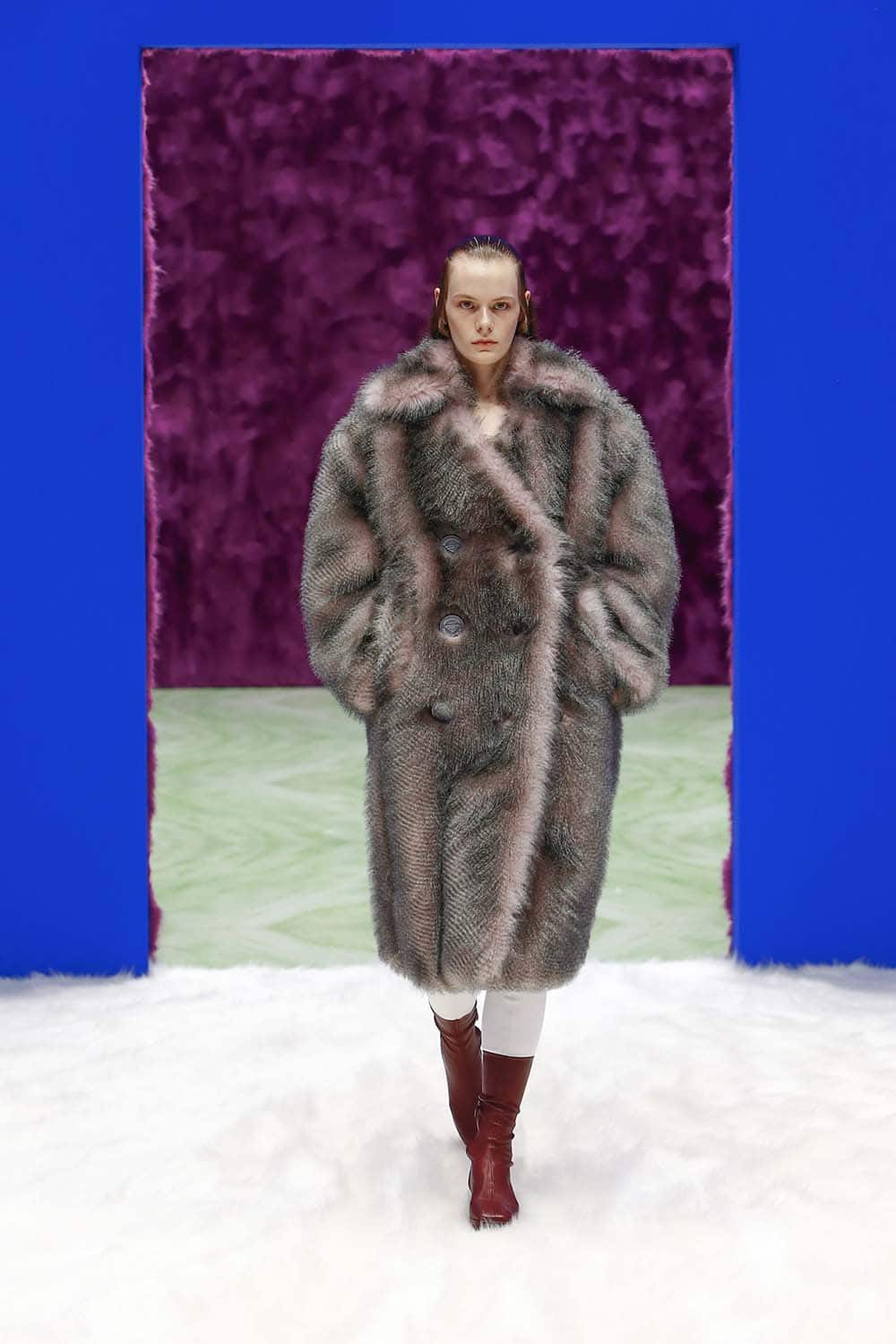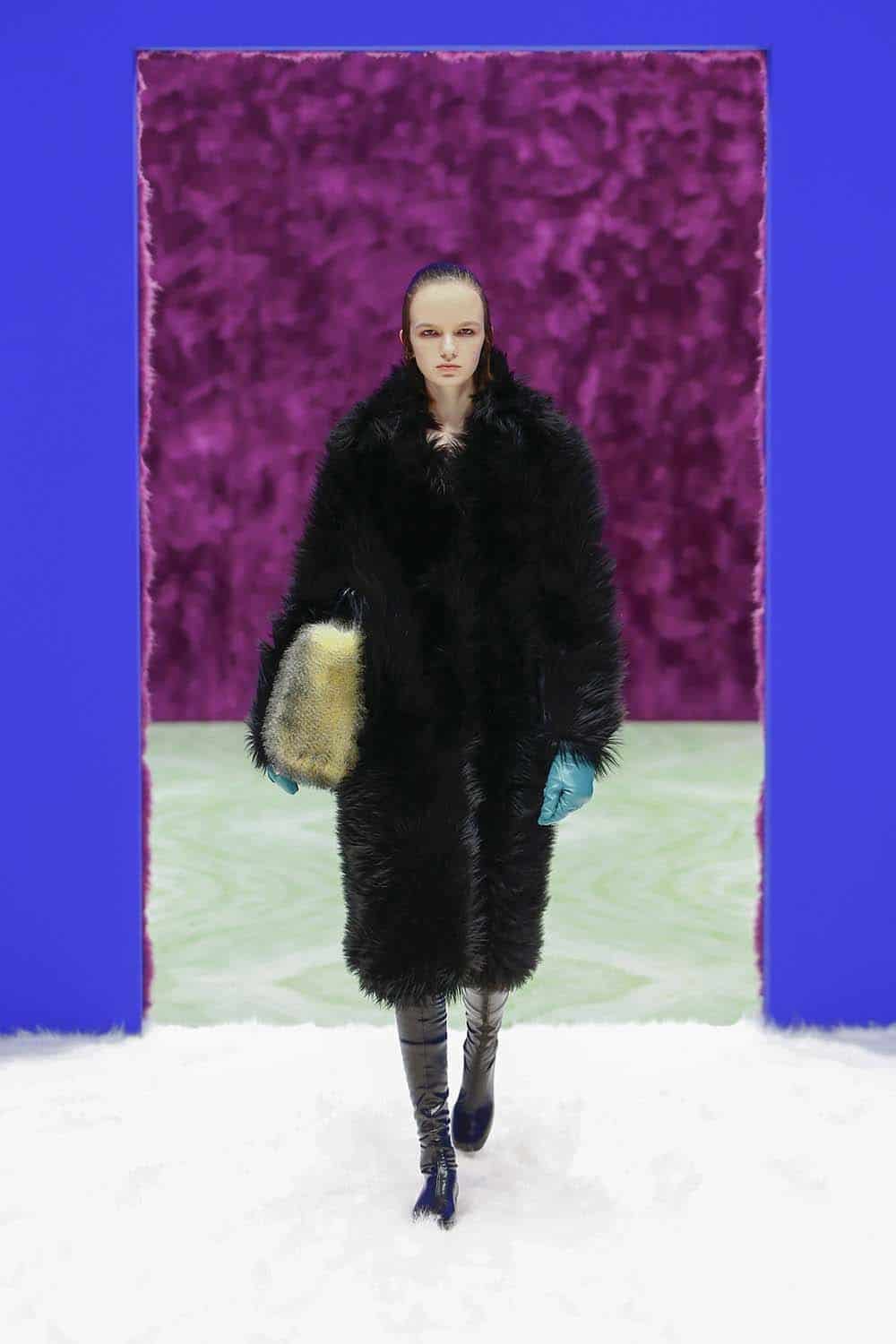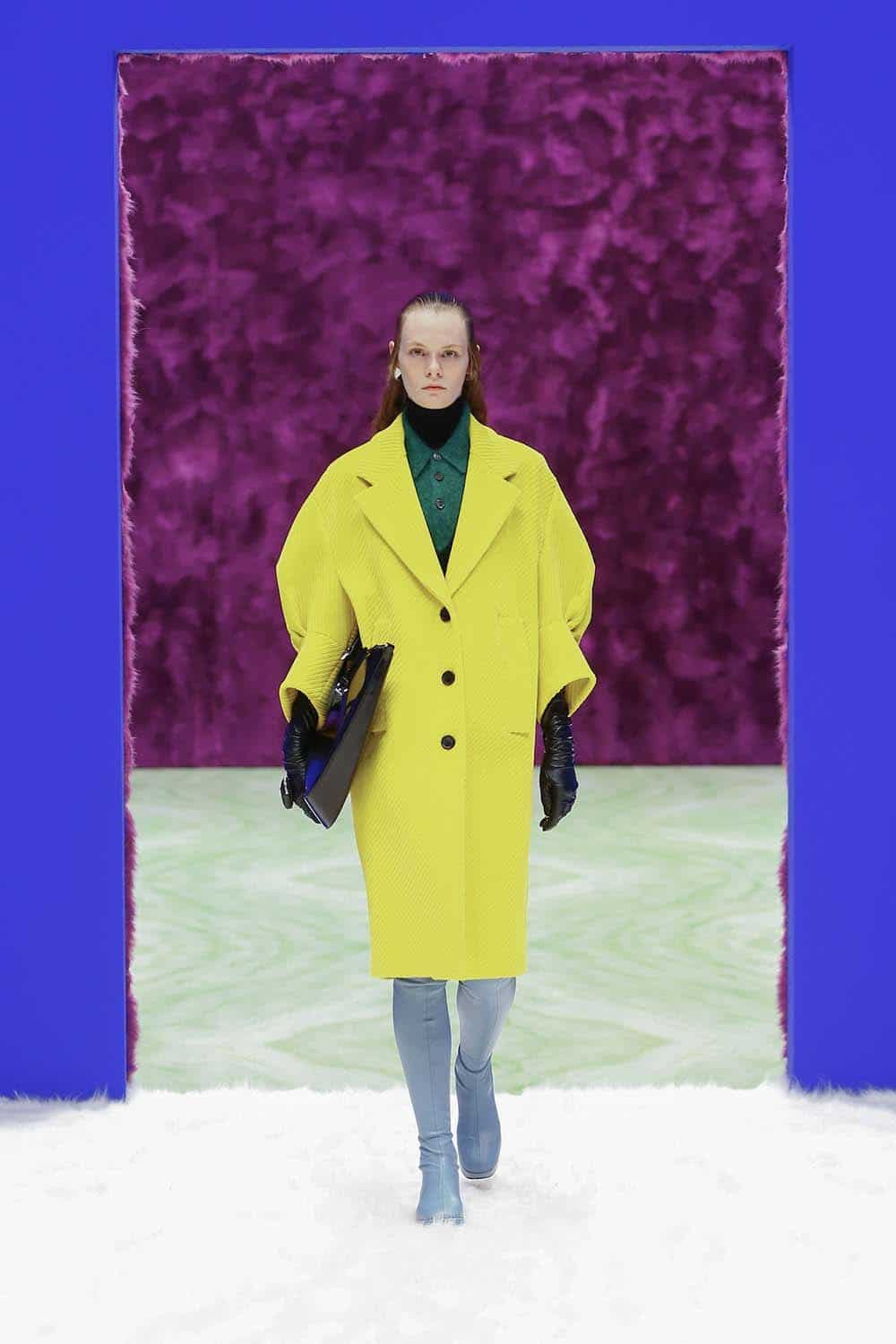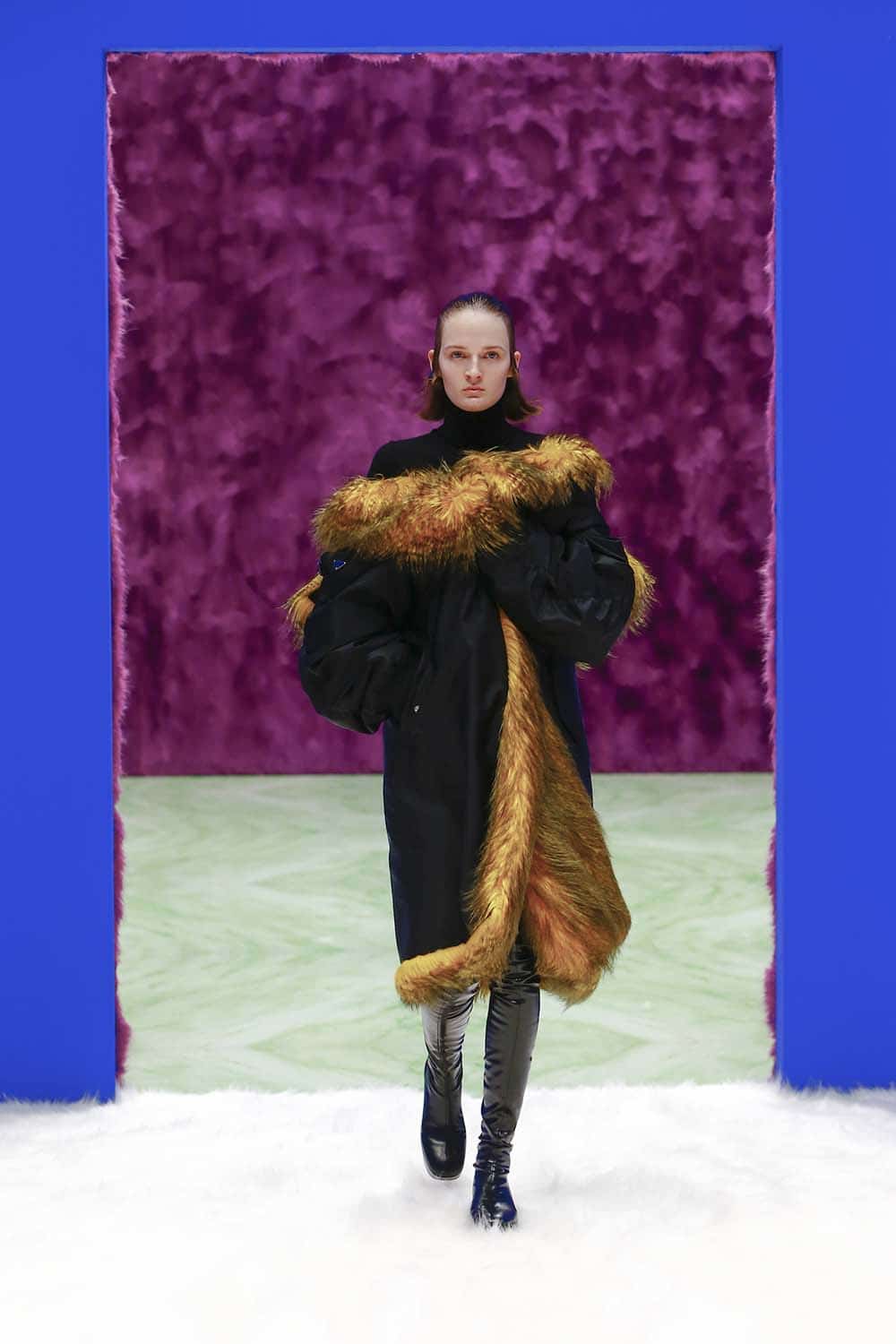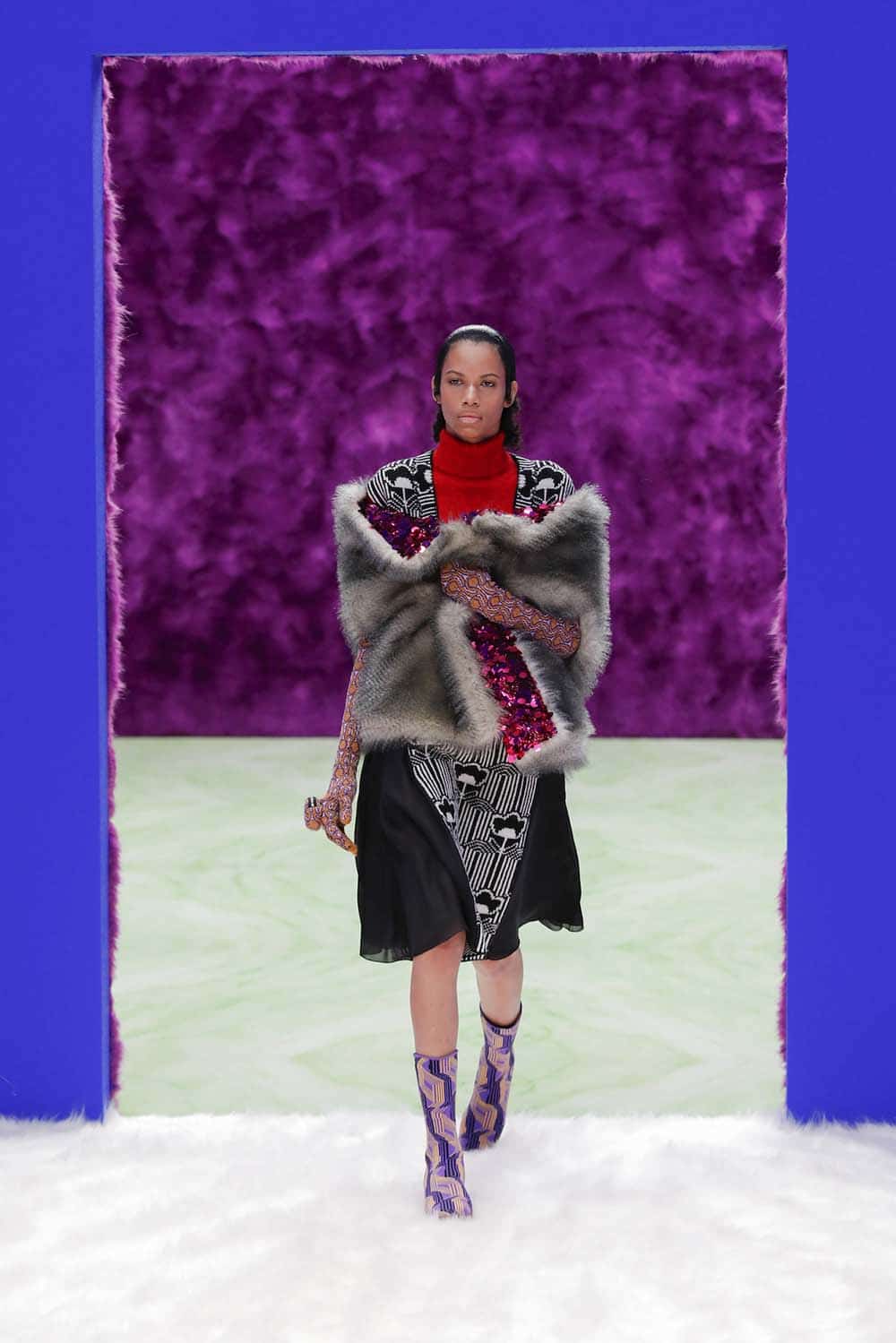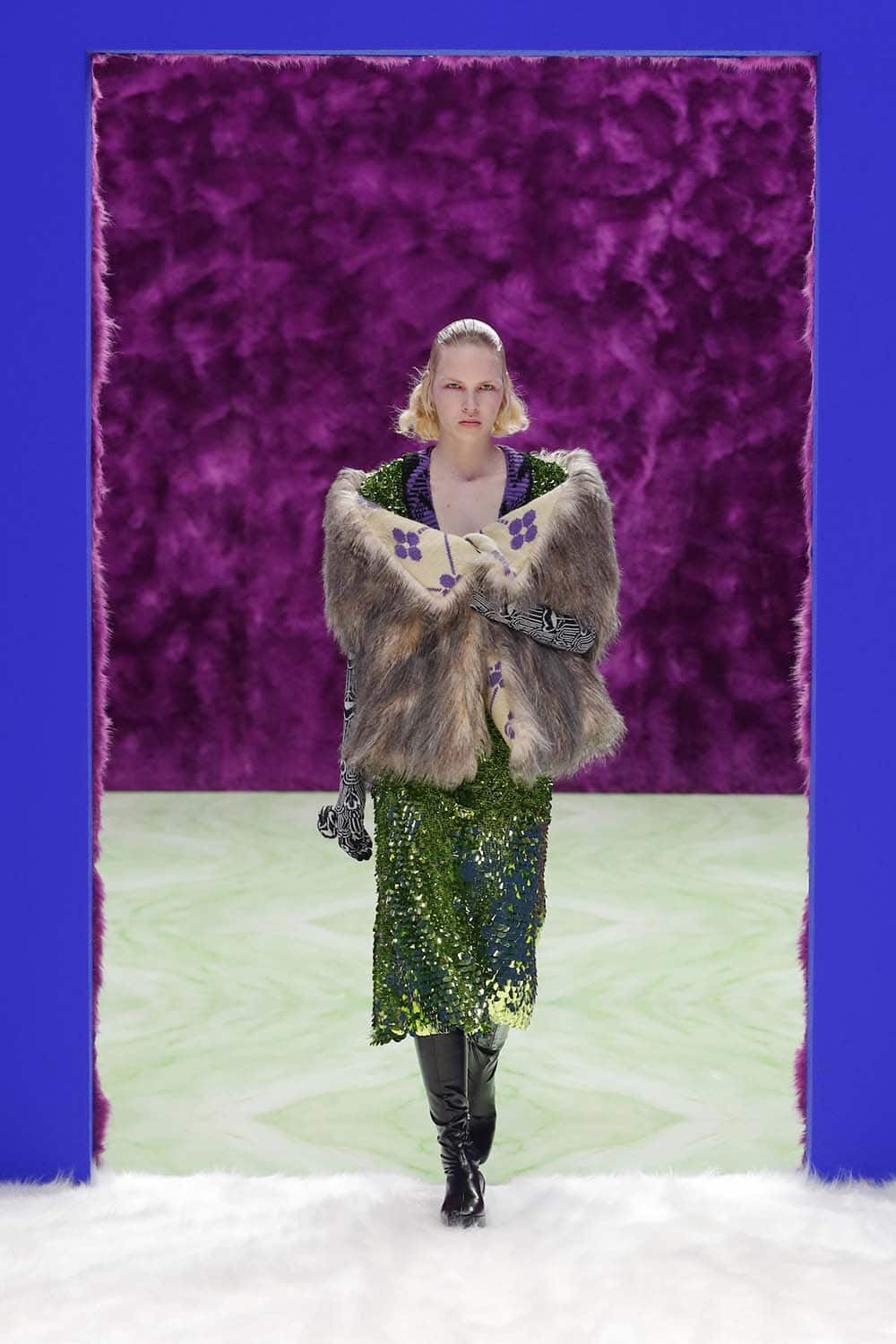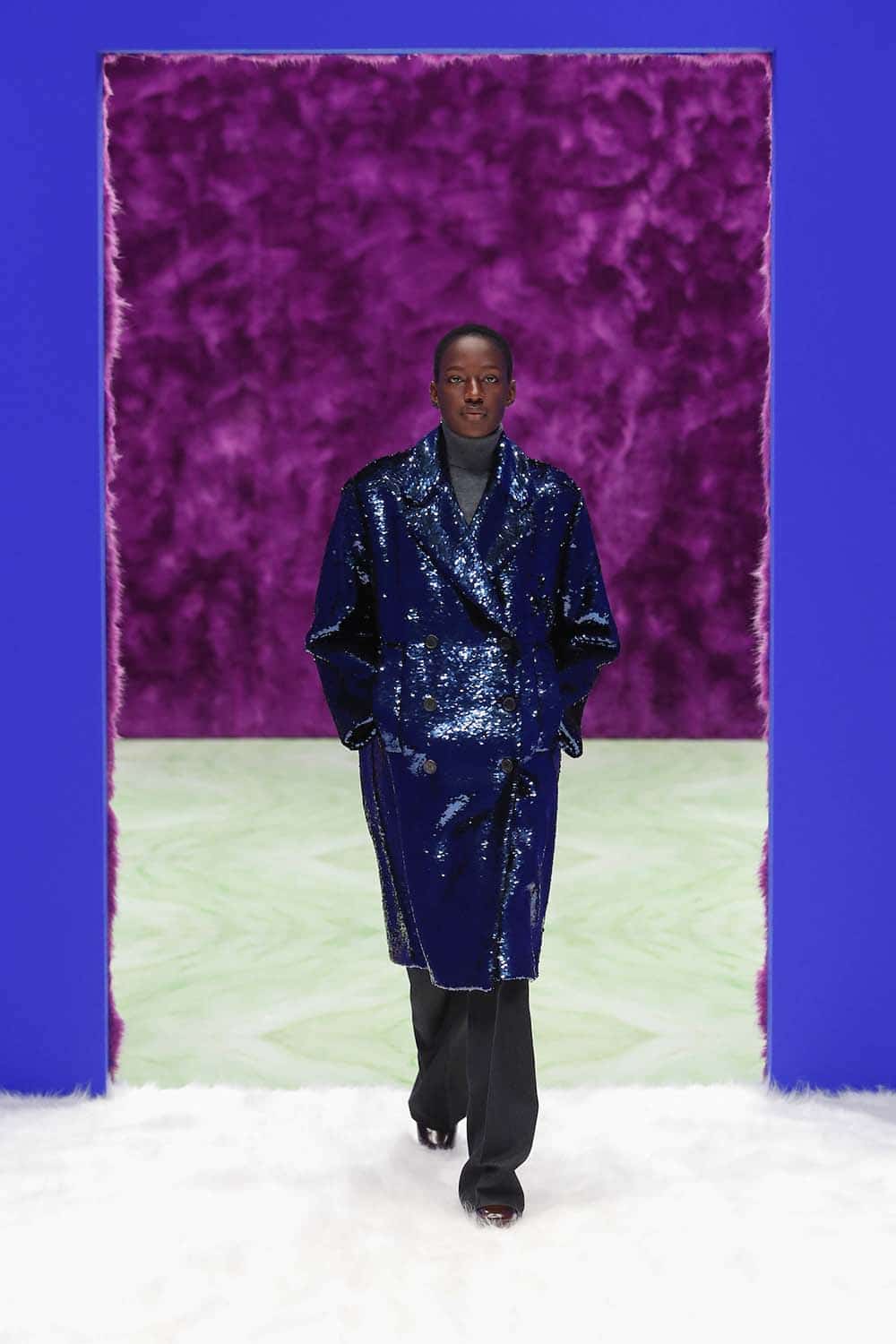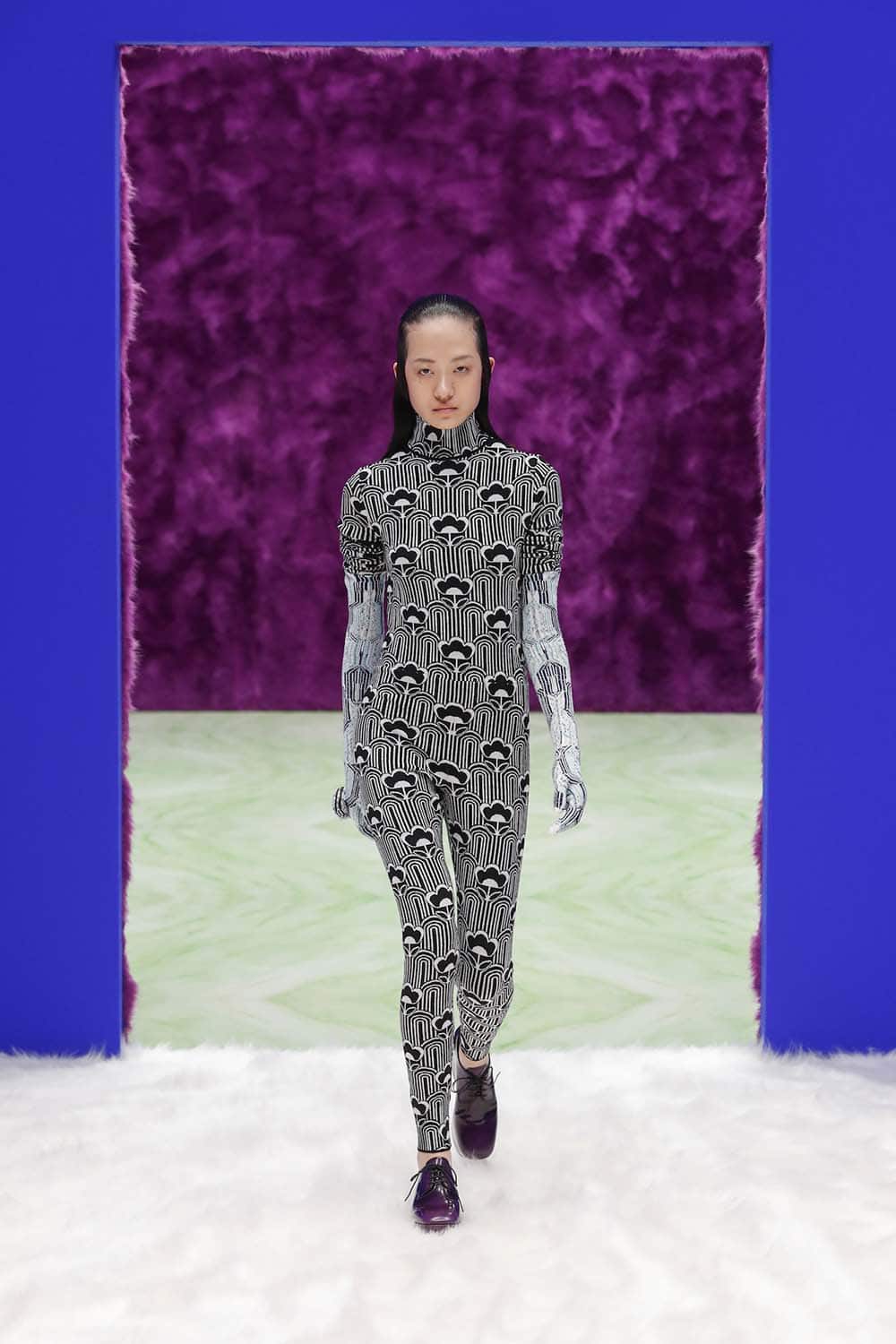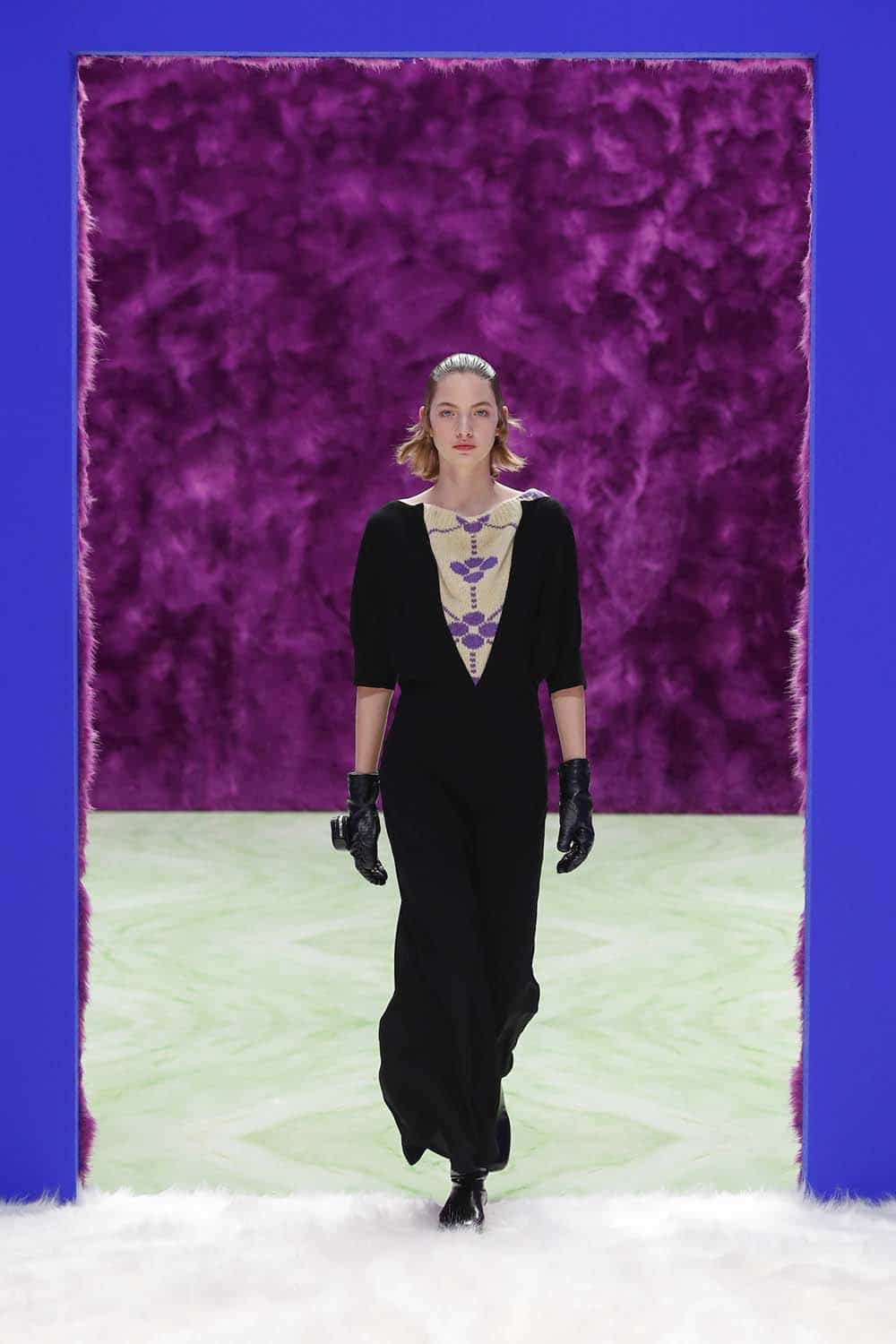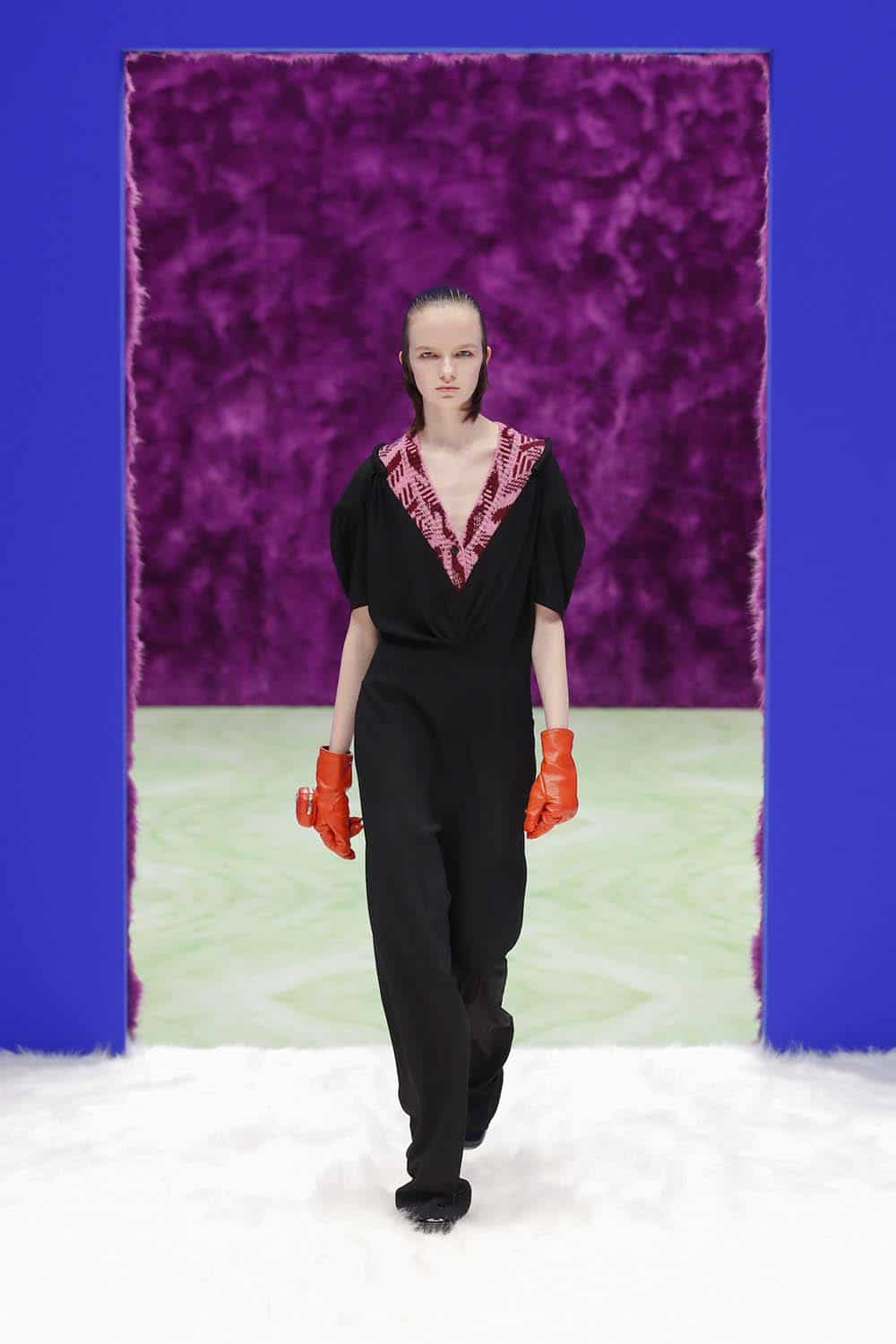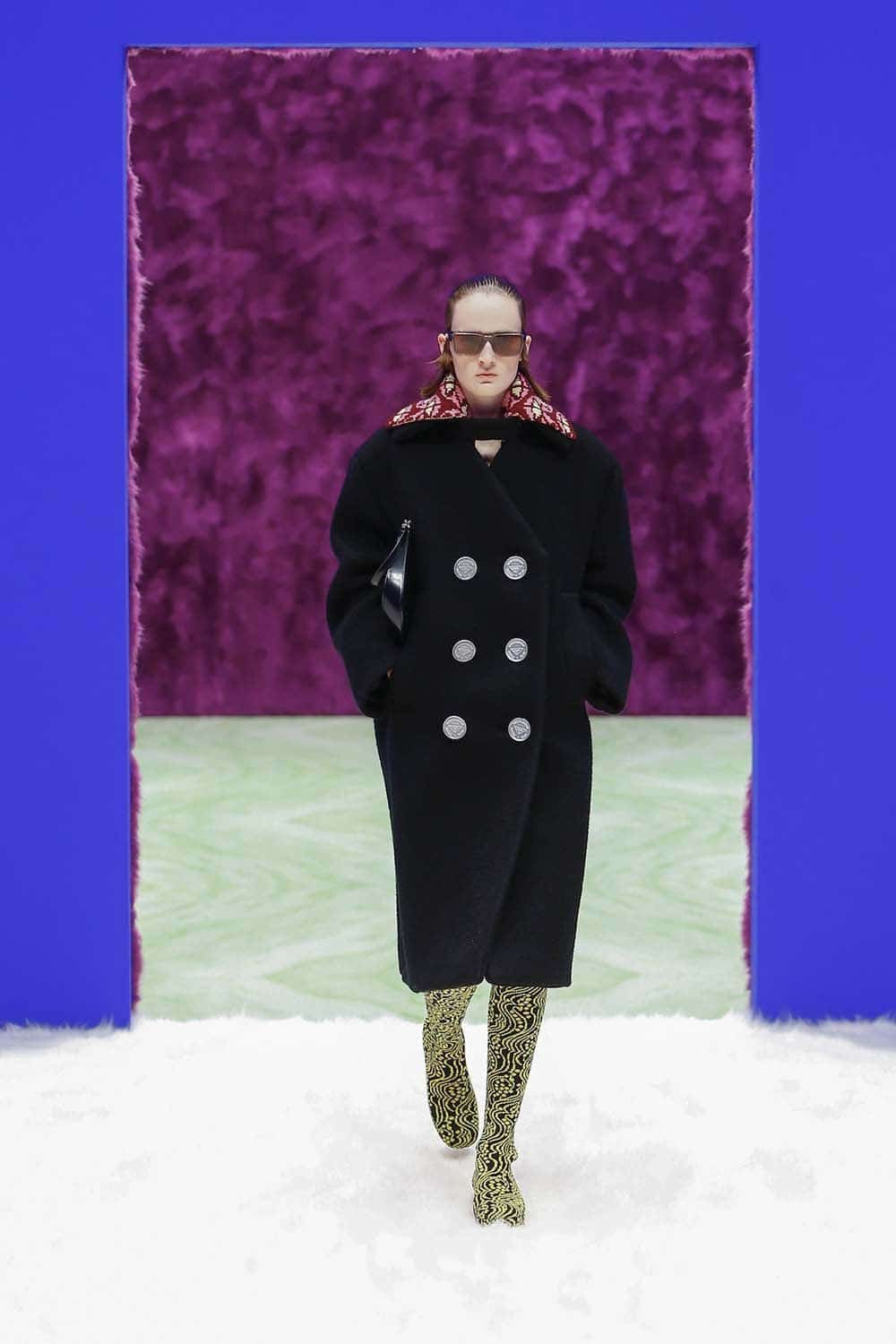 Post-show round table
The digital presentation of Prada FW21 ended with a round table discussion between the creative duo and their friends. Among the guests were Hunter Schafer, Marc Jacobs and Lee Daniels. Richie Hawtin, Rem Koolhaas and one of the world's best-known YouTube fashion and beauty contributors, Derek Blasberg.
The virtual conversation about the fashion world after presenting "Possible Feelings: Transmute II" has been a way to further connect with their followers. Creating a unique and personal experience that most of us couldn't be a part of before.