READ IN: Español
Prada has just presented a new collection featuring denim in its most sustainable version. Its garments have been dyed with the "Acquasave" system, which saves about 10 liters of water per meter of fabric.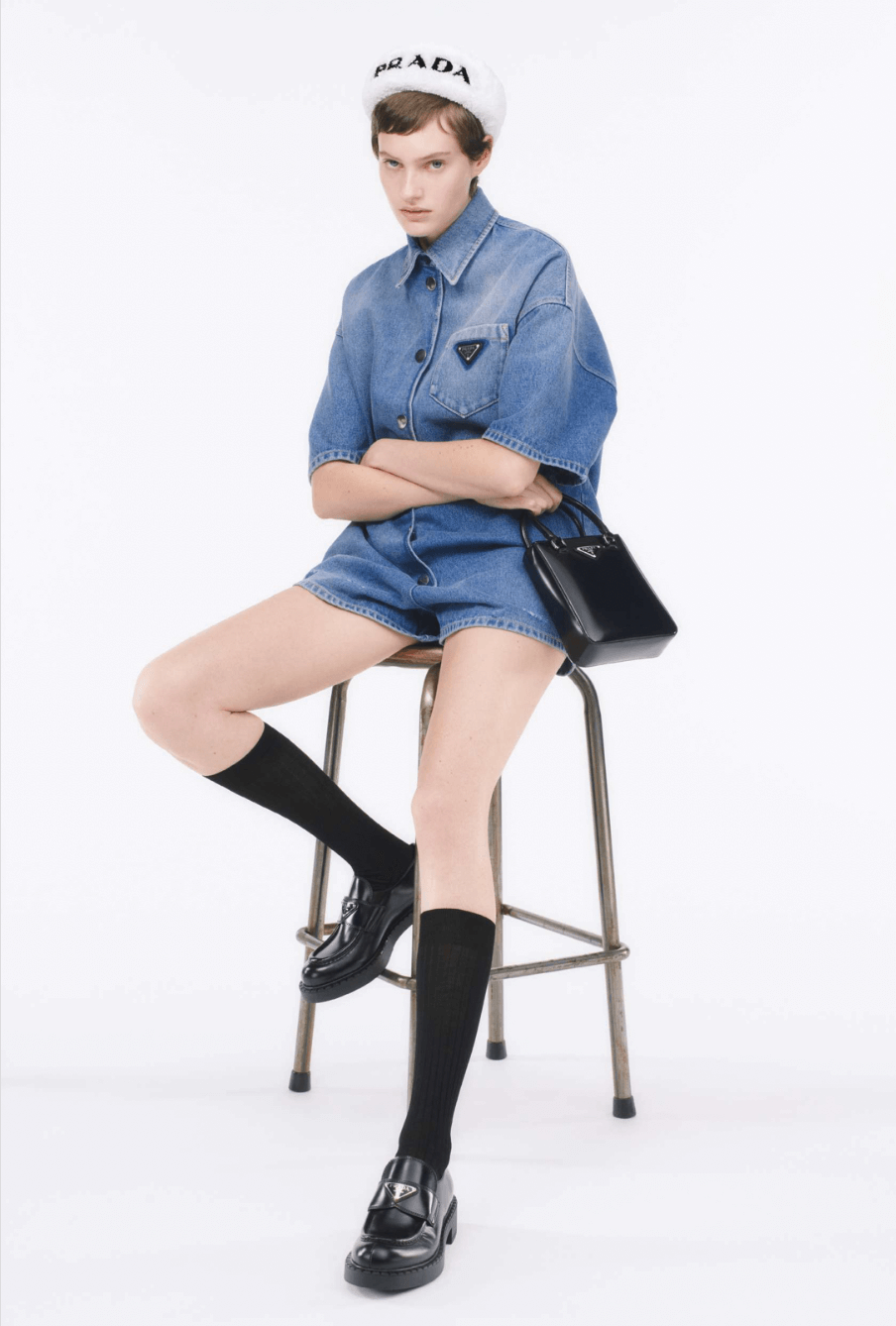 The Italian house has advanced another of its proposals for next fall: a collection of sustainable garments starring denim. Denim is one of the most environmentally damaging fabrics, since it takes about 3,000 liters of water to manufacture a pair of jeans. However, Prada has done its part to try to reduce this impact by using cotton certified by the Global Organic Textile Standard and resorting to the "Acquasave" process to reduce the water footprint generated by this process.
The result is a proposal made up of utilitarian yet elegant garments, including high-waisted baggy jeans, shirt dresses, two-piece sets and even a bralette, also in denim. All of them subtly worn, faded and ornamented with the Prada logo enameled in black. In addition, their seams have been made using recycled nylon thread, which has 90% less environmental impact than virgin nylon.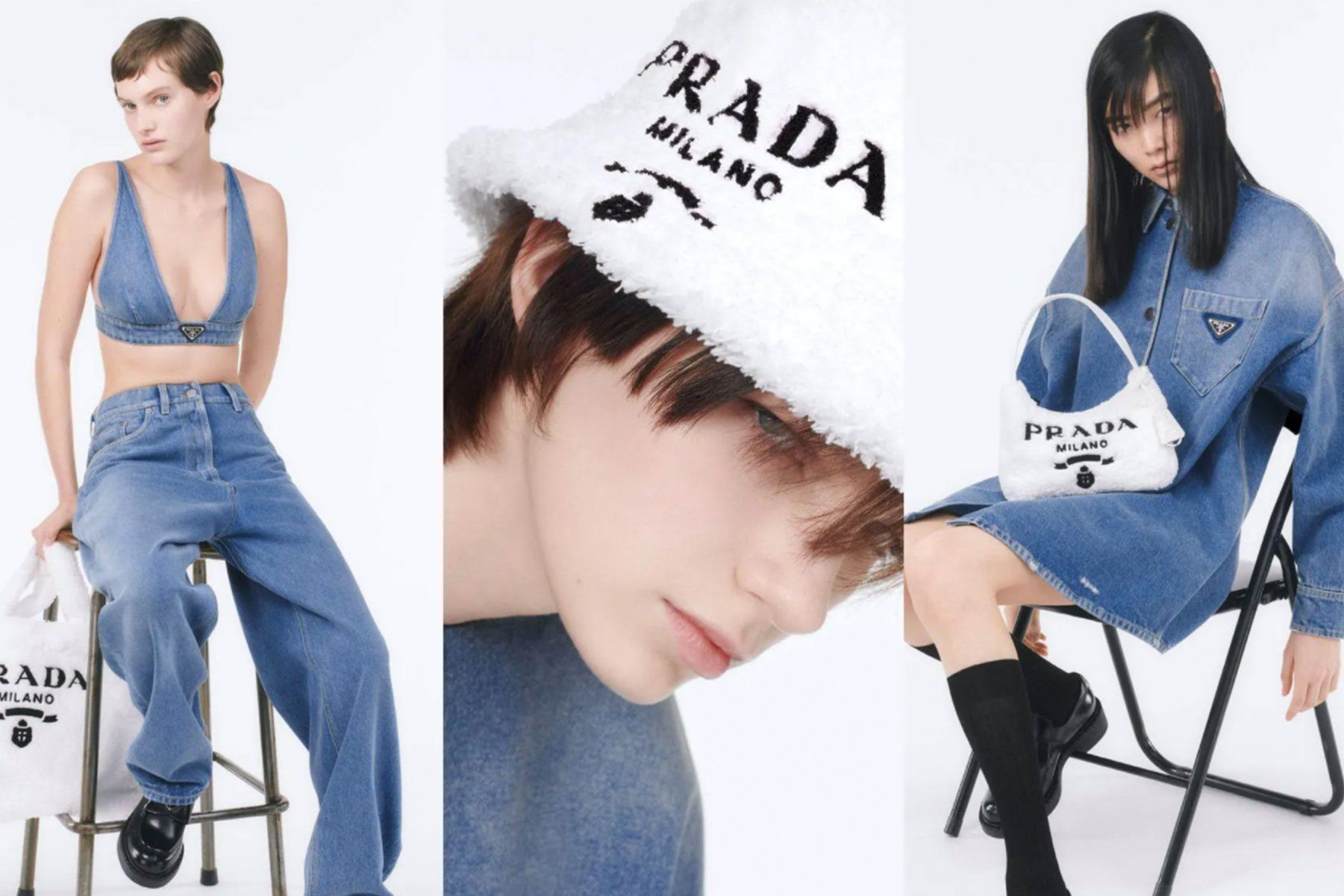 This organic denim collection by Prada is already available in its physical and online stores. It has only been out for a few hours and some of its products are already sold out.