READ IN: Español
Once again, Silvia Venturini Fendi takes us to the Italian countryside to present her Men SS20 collection. Gardens and vineyards, peace and harmony. Aware of the environmental crisis, the designer shows us through the essence of her fashion and her perspective on it, the reasons why we should fight to save the beautiful corners of the planet.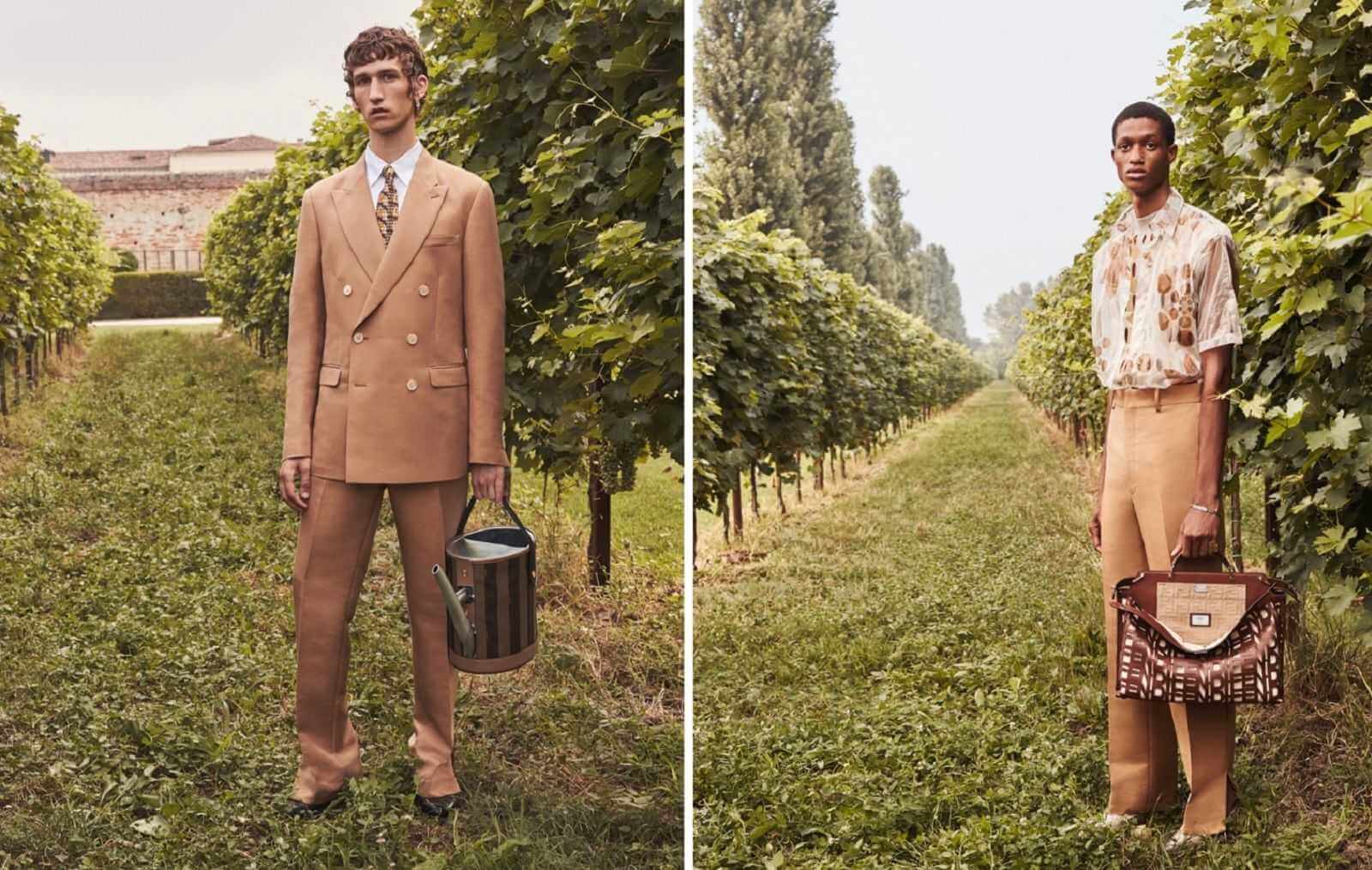 The new campaign takes place in the Veneto countryside in northeastern Italy. Luca Guadagnino, director of the acclaimed film "Call Me by Your Name", has carefully and elegantly designed the presentation of Fendi Men for next season. Venturini continues to explore the more appealing side of nature. Silvia and Luca have shaped a bucolic atmosphere through the music of Japanese composer Ryuichi Sakamoto, the Italian landscape and, of course, fashion with a Fendi flavour.
It's not the first time the two virtuosos have met. The director made Venturini fall in love with his ability to elevate the work to the highest point of art, precisely satisfying the designer's wishes. Etienne de Testa (@detesta.etienne) and Romaine Dixon (@official_romaine) models blend in with nature through the looks of the collection. The Roman house offers a small sample very fresh and light ideal for the summer season.
Fendi SS20 for its men's line offers flowing garments with relaxed silhouettes, cargo pants, shirts and suits. Everything is made with natural materials in green, beige and brown shades. The collection is brimming with fantasy and dreamy accessories that Silvia wants to involve in men's wear. Raffia hats, rakes and scissors. The brand's iconic bags are complemented by others inspired by the world of gardening.