READ IN: Español
Primavera Sound has announced the names of its 2021 line-up, after the cancellation of this year's.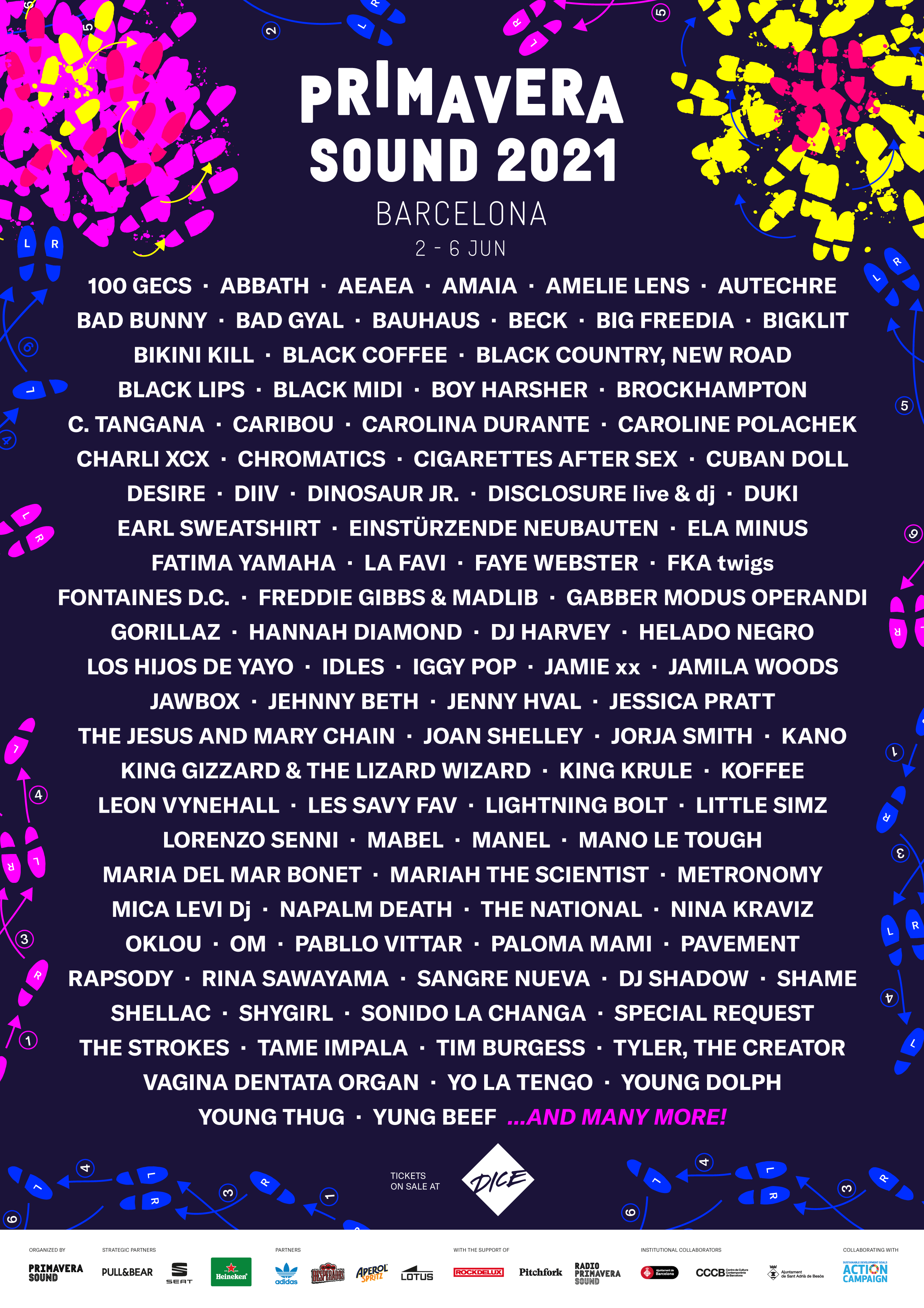 The Barcelona-based festival was to celebrate its 20th anniversary this year, but had to cancel as a result of the COVID-19 pandemic. However, this has only increased our desire for PS.
ESpring has done its work and as we can see the job is done. Plans for their event next year are well advanced and many names have already been revealed, including Tyler the Creator, Young Thug, Charlie XCX, Gorillaz, Tame Impala, Bad Bunny and The Strokes, along with others like Amelie Lens and Caribou. Also among the national talent we will have C. Tangana, Amaia or Bad Gyal.
Next year's event will take place between June 2 and 6, 2021. Tickets will go on sale from the 3rd June 2020 on the Primavera Sound website.
They also said that there are still many to be confirmed. Stay tuned for future updates. #bestfestivalforever