READ IN: Español
Pull&Bear, the young fashion brand of the Inditex group is once again present at Primavera Sound Barcelona, one of the most acclaimed music festivals on the planet. In addition, in this edition, Pull&Bear reinforces the partnership through activations whose aesthetics redefines the proportions and encourages to experience a new way of enjoying the festival.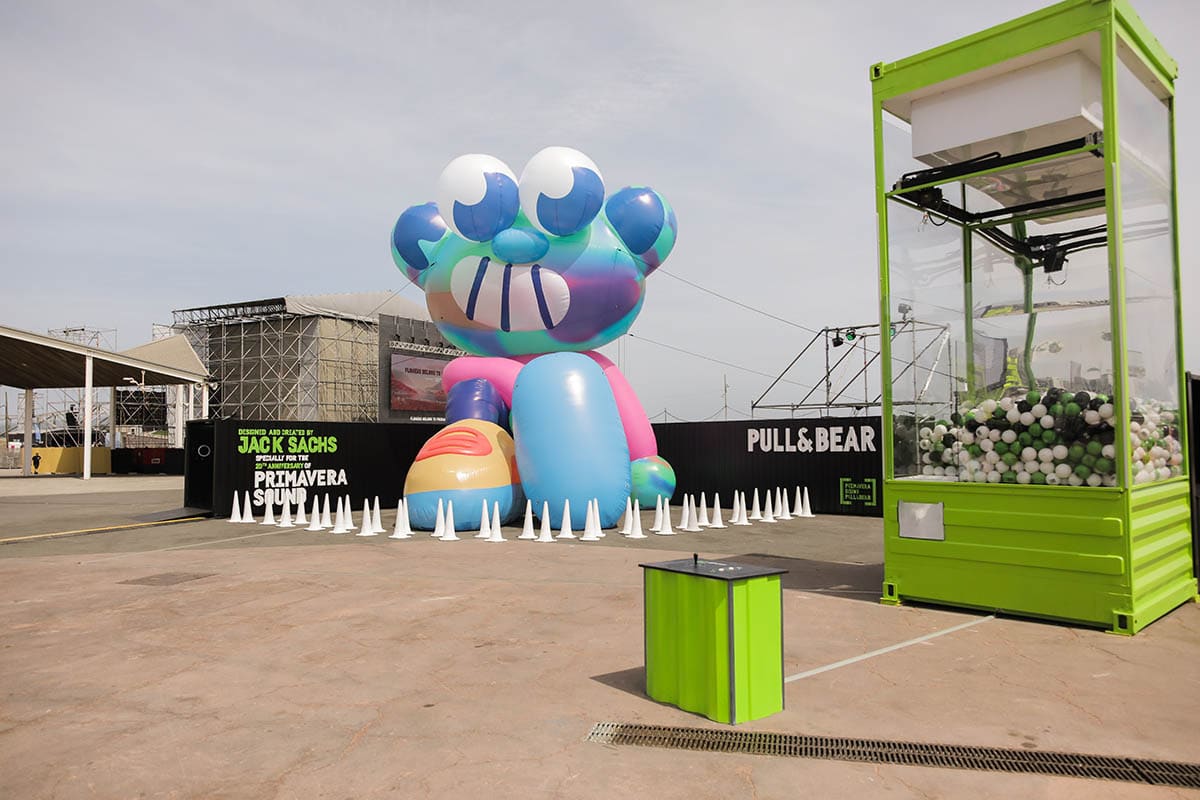 A giant 13-metre bear invades the festival entrance? Yes, it is possible.
Primavera Sound Barcelona will have an extra-musical protagonist that will hardly go unnoticed: the thirteen metre high inflatable bear that will welcome all the festival-goers when they enter the Parc del Fòrum. It is an artistic piece that Pull&Bear commissioned designer and illustrator Jack Sachs to create exclusively for the festival.
A colourful item that will redefine the event's skyline and will undoubtedly become one of the icons of this edition. "Pull&Bear wanted me to make the figure of an inflatable h-bear for the festival, something really big and fun", explains Sachs, who has been inspired by "cartoon classics, very present in all my work, and toy dolls made of vinyl".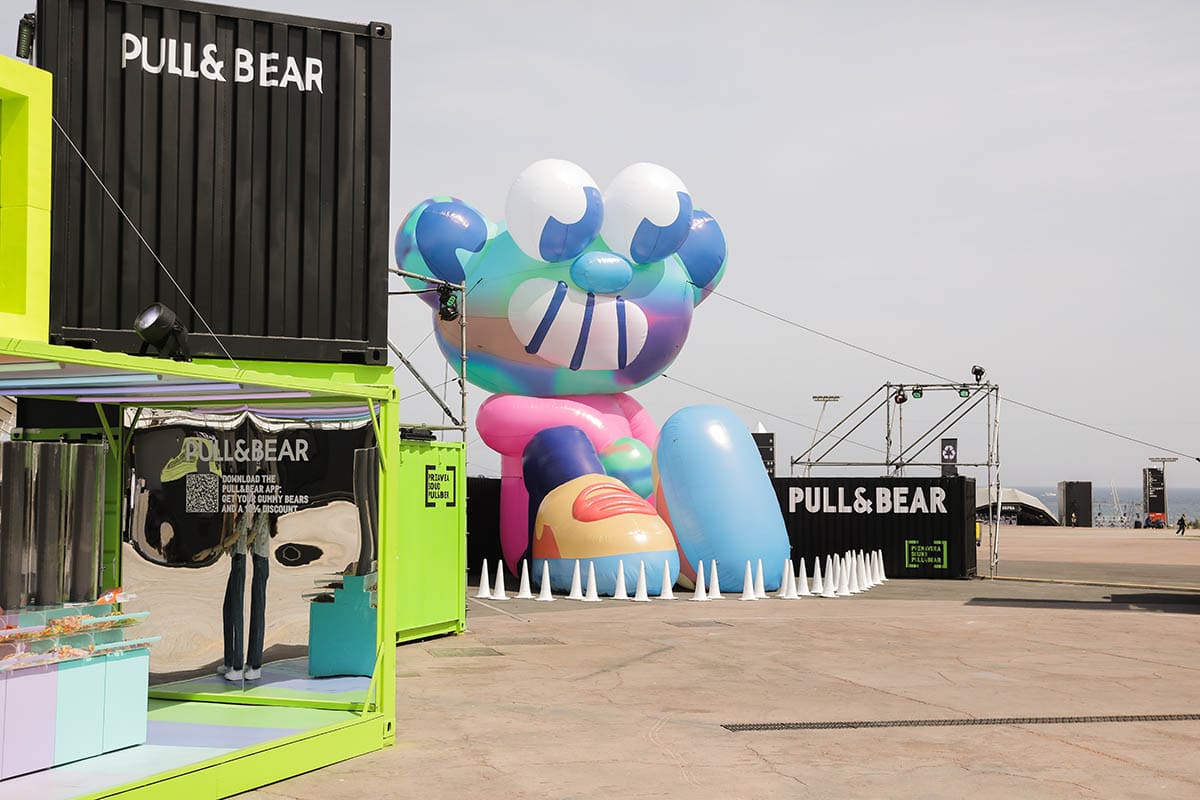 Limited Edition Collection by Jack Sachs
Jack Sachs' illustrations also take over the limited edition collection that Pull&Bear has designed exclusively for Primavera Sound 2022. The capsule is made up of fun garments with relaxed lines: long and short sleeve t-shirts, as well as twin sets of round neck sweatshirts and hoodies with round neck shorts.
hoodies and hoodies with jogger shorts. The colour palette is dominated by pinks, blues and greens, both in garments and in contrasting graphics, combined with raw bases and navy blues.
Pull&Bear Area in Primavera Sound 2022
Inside the festival site, Pull&Bear has an area full of activations that will make the experience of the attendees a memorable one. On the one hand, the capsule collection will be on sale in the Pull&Bear store, located next to the multicoloured gummy bears corner and the TikTok room, which becomes the epicentre of dance and music trends. In addition, gigantism moves to the U fo catcher installation, which has prizes and surprises for the most skilful. The latest Pull&Bear trends will be shown at the festival through the exclusive showroom installed in the Primavera Pro VIP Area by Soho House.