READ IN: Español
The union between PUMA and AC Milan reinterprets the Paninari style for a new generation, offering a personal and intimate vision of the club founded in 1899.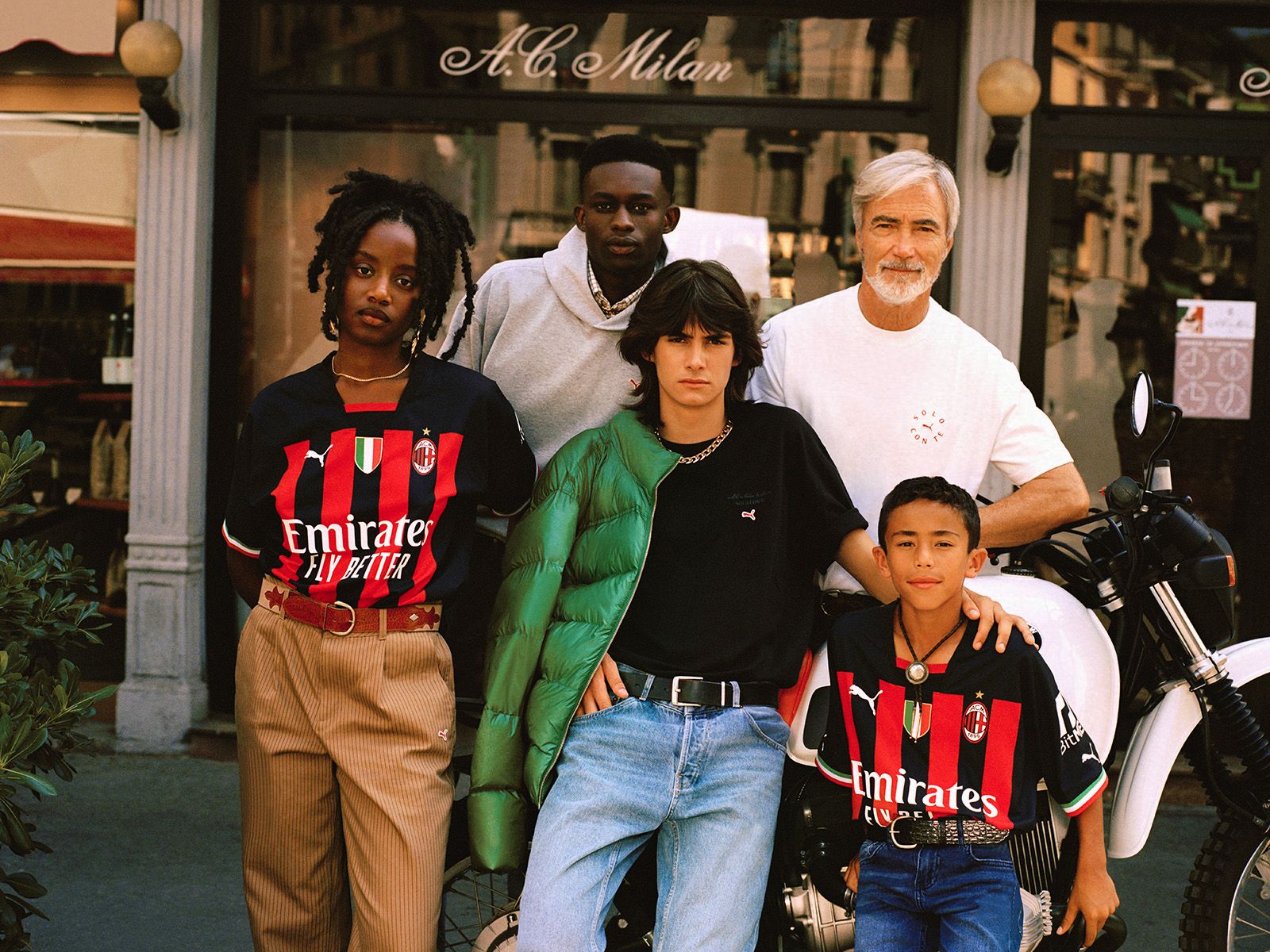 The Paninari subculture of the 80s marked a before & after for Milanese youth, laying the foundations for a new style. This new trend became a major influence on the fashion of the decade, creating a style that was exported outside Italy and remains a reference for designers and fashionistas today.
The PUMA x AC Milan collection includes sportswear, such as T-shirts and hoodies, along with pants and long-sleeved polo shirts, as well as outerwear. But apparel isn't the only thing arriving with the collaboration. The pieces are joined by two versions of the PUMA RX-737 sneakers and the PUMA Weekend sneakers.  Both senakers have printed the historic saying that burst into the San Siro stadium: "Solo con te", which translates in english as "only with you".
With this new collection, both AC Milan and PUMA use their own codes and the fashion and culture of Milan to develop off-field products that celebrate the unique style of this part of Italy.
This is not the first time AC Milan has done something with a fashion brand. Just a month ago, the soccer team announced a collaboration with Off White, which has undoubtedly changed the game forever.
The PUMA x AC Milan 2022 collection is now available at PUMA.com, store.acmilan.com, and selected PUMA stores.