READ IN: Español
The band Radioheah is selling their own 1,000-piece puzzle. Named "Radiohead Fragmentary Time Waster", the puzzle is the EP of the band "Com Lag" (2plusisfive), released in 2004. If you like hobbies, this is your chance.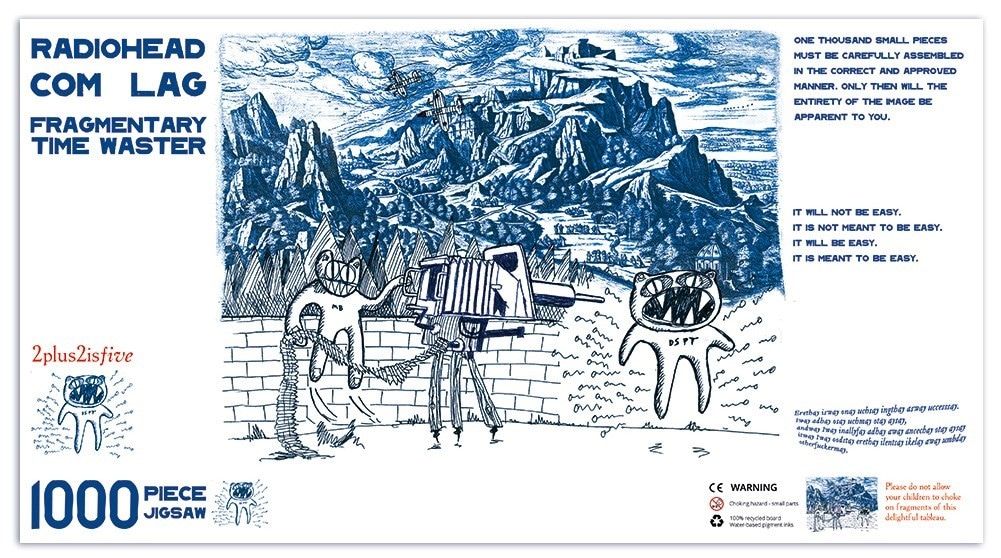 Recently, the group announced a suggestive message on social networks along with the launch of the puzzle. It said: "Bored? Got nothing to do? Fed up? Nothing on the TV. No way! What you gonna do? Gonna get a jigsaw innit."
"Tell me more, tell me more! A Radiohead jigsaw. Has it got loads and loads of pieces? A thousand. Is it really difficult and will it take ages? I reckon so, yeah. Sounds great! Is it affordable? Depends on your finances. Is there a chance you could still be bored after completing it? Yeah probably. Sounds amazing!!!" it continues.
"One thousand small pieces must be carefully assembled in the correct and approved manner, only then will the entirety of the image be apparent to you," reads a description on the box of the puzzle. "It will not be easy. It is not meant to be easy. It will be easy. It is meant to be easy."
Radiohead style, the puzzle materials are of sustainable origin, made from 100% recycled material. You can get it at WASTE's website.