READ IN: Español
A year and a half has lasted Raf Simons at Calvin Klein despite having a two-year contract. This morning, what seemed like an open secret was unveiled.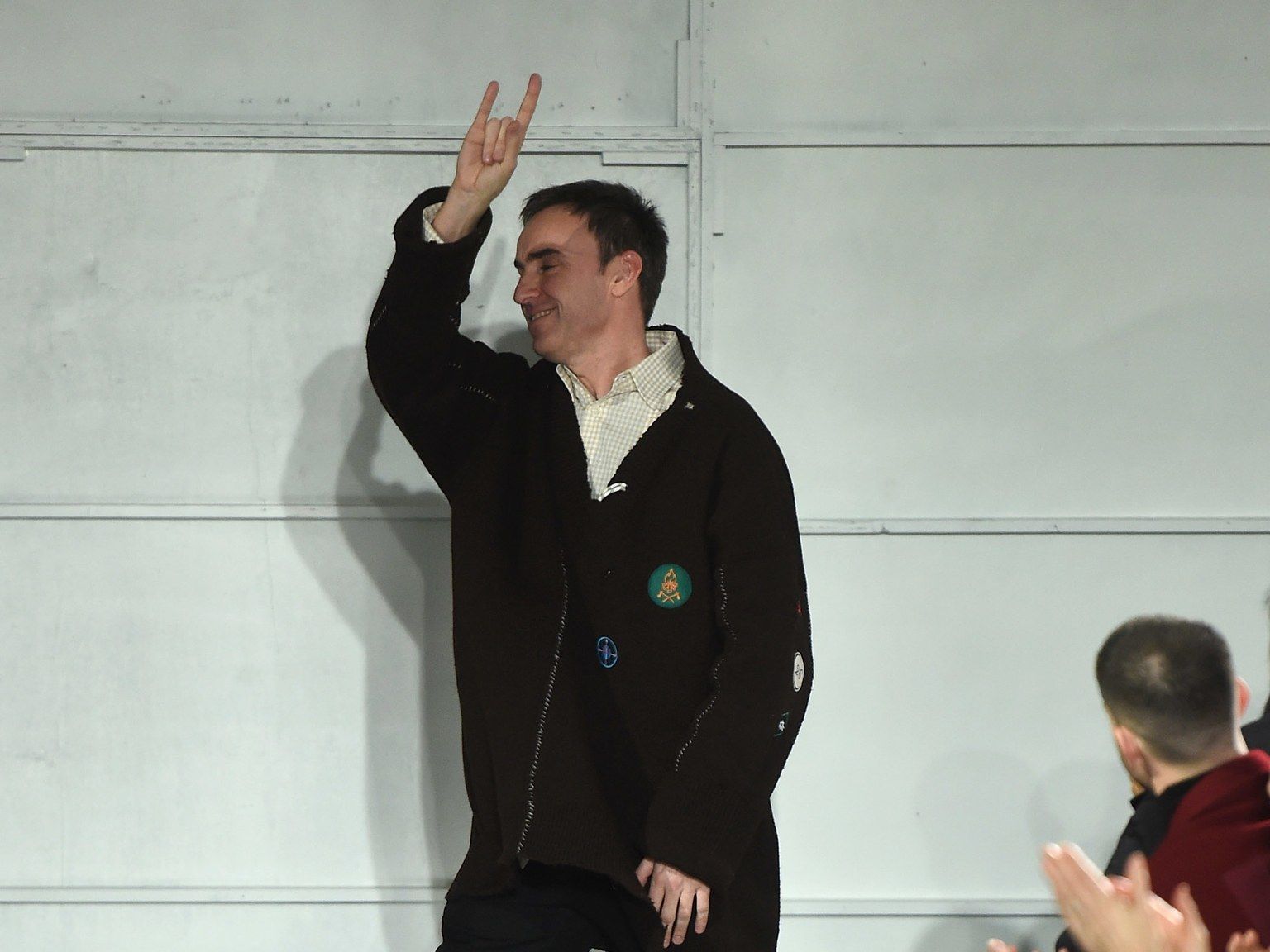 An official statement gave us the news we had been waiting for for a few weeks; we can read it:
"Calvin Klein and Raf Simons today announced that Raf Simons is leaving his position as Creative Director of the brand. Both parties have decided to do so in a friendly manner after Calvin Klein decided to take a new direction that differs from Simons' vision."
Although the Belgian designer had a contract until summer 2019, Emmanuel Chirico, president of the parent company of CK, PVH, and Simons have decided to terminate it before the end date. The reasons for this agreement lie in the poor economic results that were being recorded with losses of up to 21 million dollars. In addition, Calvin Klein Jeans, the most affordable line, was also not leading the way that was expected: "It's too high and too modern for our main consumer," says Chirico.
Raf Simons was appointed Creative Director of Calvin Klein in 2016, after three years at the helm of Dior's maison. Nobody expected that the success he had would not be repeated with the American brand, but finally and against all odds has not been a good combination. And it's not that in HIGHXTAR. we don't like it, in fact we consider Raf's new vision to be pure magic for CK.
New York Fashion Week has been the victim of this decision. It's just over a month before it takes place, and as Calvin Klein announced in his diary, he had a space reserved for his show on the catwalk, but it's very possible that the American firm's fashion show will be cancelled.
Although between the corridors of the American firm already knew of the exit of the Belgian, about the name of his substitute still knows nothing, so now we only have to wait to know what will be the new fate of Raf Simons and who will be his successor thus taking the creative direction of Calvin Klein.