READ IN: Español
For many, Reebok's Club C model will be their childhood pair of sneakers. Thirty-five years ago it was one of the most perennial and beloved silhouettes of sneakers lovers around the world. This year the American multinational pays tribute to them with a new "Color pack". Reebok has decided to keep its essence and more classic look, but wanted to add modern touches in shades of green, yellow and red.
This pair was first launched in 1985. The model we know today as Club C in the 80s was named Reebok Club Champions. They were born with a very specific goal: to be the best tennis shoes and, they were. Their technology, prepared for the wear and tear of the athlete on the court, and their elegant aesthetics, soon became a fundamental element in the tennis player's uniform.
Reebok has continued to version the silhouette over the years, but has never lost the original character and heritage that defines them. This 35th anniversary "Color Pack" includes the "Glen Green", "Legacy Red" and "Fierce Gold". This range is inspired by the sport that opened the door to success. The Club C of 2020 are manufactured in top quality white leather and a white rubber sole with a prominent coloured line.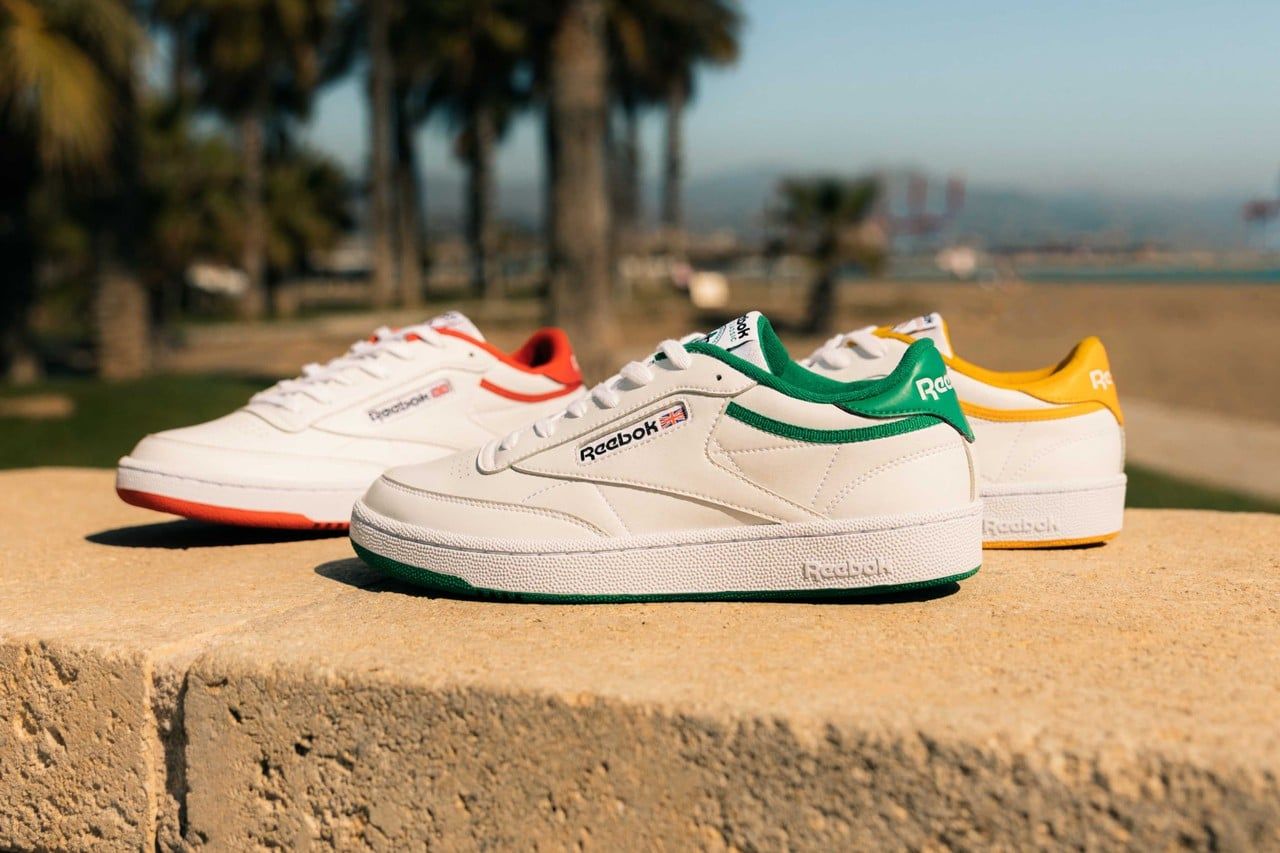 The most noticeable colour accents are under the sole and the upper part of the heel. In addition, a pipe over the neck of the shoe is included, perfectly capturing the current touch of this new edition. The small holes in the toecap contribute to the necessary breathability of the footwear.
The wink to its 35 years of triumph is located inside the insole and on the label on the tongue. Two tennis racquets are crossed over a shaded trophy in a circle as a medal. If you want to wear this piece of history, you can go to the Reebok online store right away. You can find them for 89.95 euros.