READ IN: Español
Mad Cool and Mahou join forces with the aim of supporting live music and emerging talent, this time, from its clubbing side.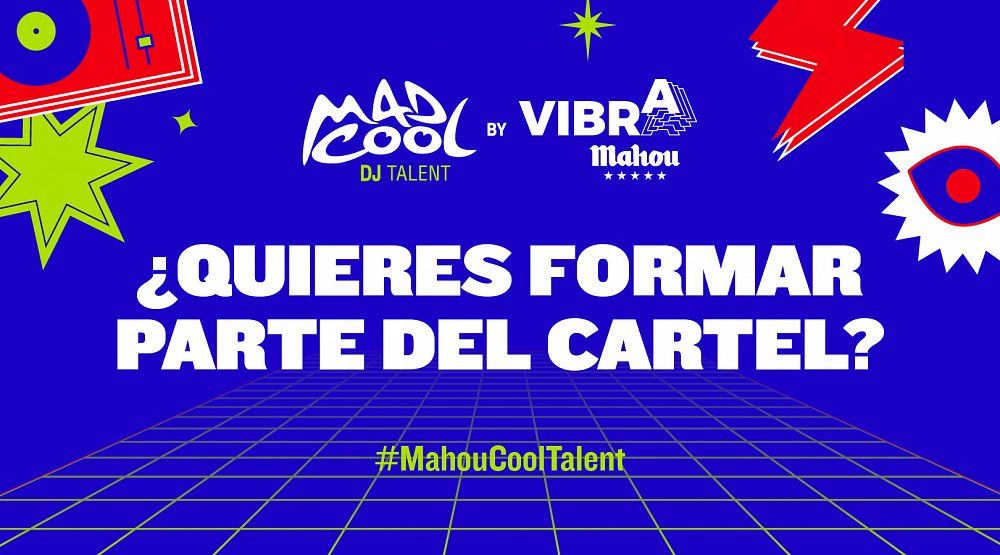 After the success of previous editions of Mad Cool Talent by Vibra Mahou and after seeing all that this contest has brought to the artists and bands that have participated, the festival has decided to go a step further and expand the horizons of this platform to the world of electronic music so that these new DJs can make themselves known and boost their careers in the clubbing world.
Thus, the registration process begins, which will remain open until Sunday 18 December. The mechanics are simple, find all the information at madcooltalent.com.
Between Tuesday 20 December and Sunday 1 January, a professional jury will select the 50 DJs who will go through to the next stage: the popular vote. The jury will be composed of:
Fernando Galán: Night-time content programmer at the Sala El Sol
Pat Quinteiro: CEO PAT Communications & METAPAT, Co-Director of shesaid.so Spain
Alex Montoya: Partner Analog Agency
Ángela Cortés: DJP Music School / Beats by Girls
Cindy Castillo: Mad Cool Booking Manager
Araceli Martín: CoFounder Festival Flama
David Pejenaute: Content Manager en Mahou
Mattia Torrione: Artistic Director de Lula Club
Sally Hurst: Analog Agent
David Bus: Programming Manager of The Bassement Club
Estefanía Serrano: Booker and Talent Manager de Plan B Music
César Andión: Live Nation Spain Talent & Export
If you don't want to miss any details about the course and the selection process, we recommend you to stay tuned to Mad Cool's IG account.