READ IN: Español
Rihanna returns for the third consecutive year with Savage x Fenty Fashion Show. The fashion show, which will be available on Amazon Prime Video on September 24th, promises to be more stunning than ever.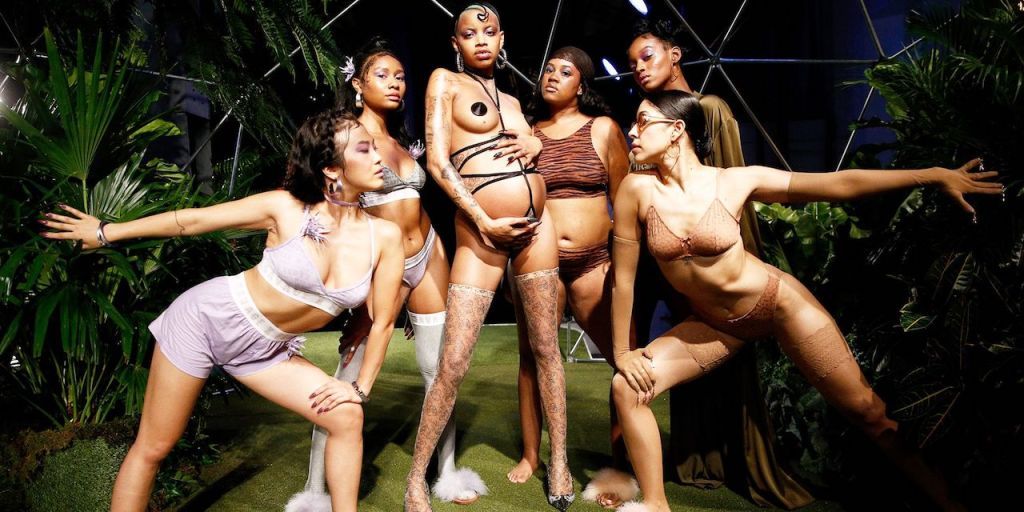 "Oh you think you ready?!", Rihanna wrote on Instagram under the video teaser of the event. In it, she appears in a sequined dress with a visible thong and plunging neckline.
Rihanna released Savage x Fenty Vol. 1 en 2019, and after 3 years of operation, her empire of affordable lingerie for all audiences has unseated Victoria's Secret itself. The runway show, and the brand itself, has been absolutely inclusive in every aspect: race, age, body and LGBTQ+, including people with disabilities, drag queens…. Savage X Fenty has definately broken down the barriers that prevented many people from being part of the industry in one way or another.
It looks like the experience of the third Savage x Fenty fashion show will be on par, if not more, than the previous two. The upcoming runway show will feature for the third year in a row a stunning cast of models, actors and performers. The brand has yet to reveal who the lucky ones will be.
And yes, Riri, we may not be ready for what's coming, but what is certain is that whatever it is, we can't wait to see it.