READ IN: Español
The Caramel Curves have arrived to rev up the engines and raise the temperatures. Dressed in lingerie pieces and impossible heels, they stand as the new muses of the Savage x Fenty summer campaign.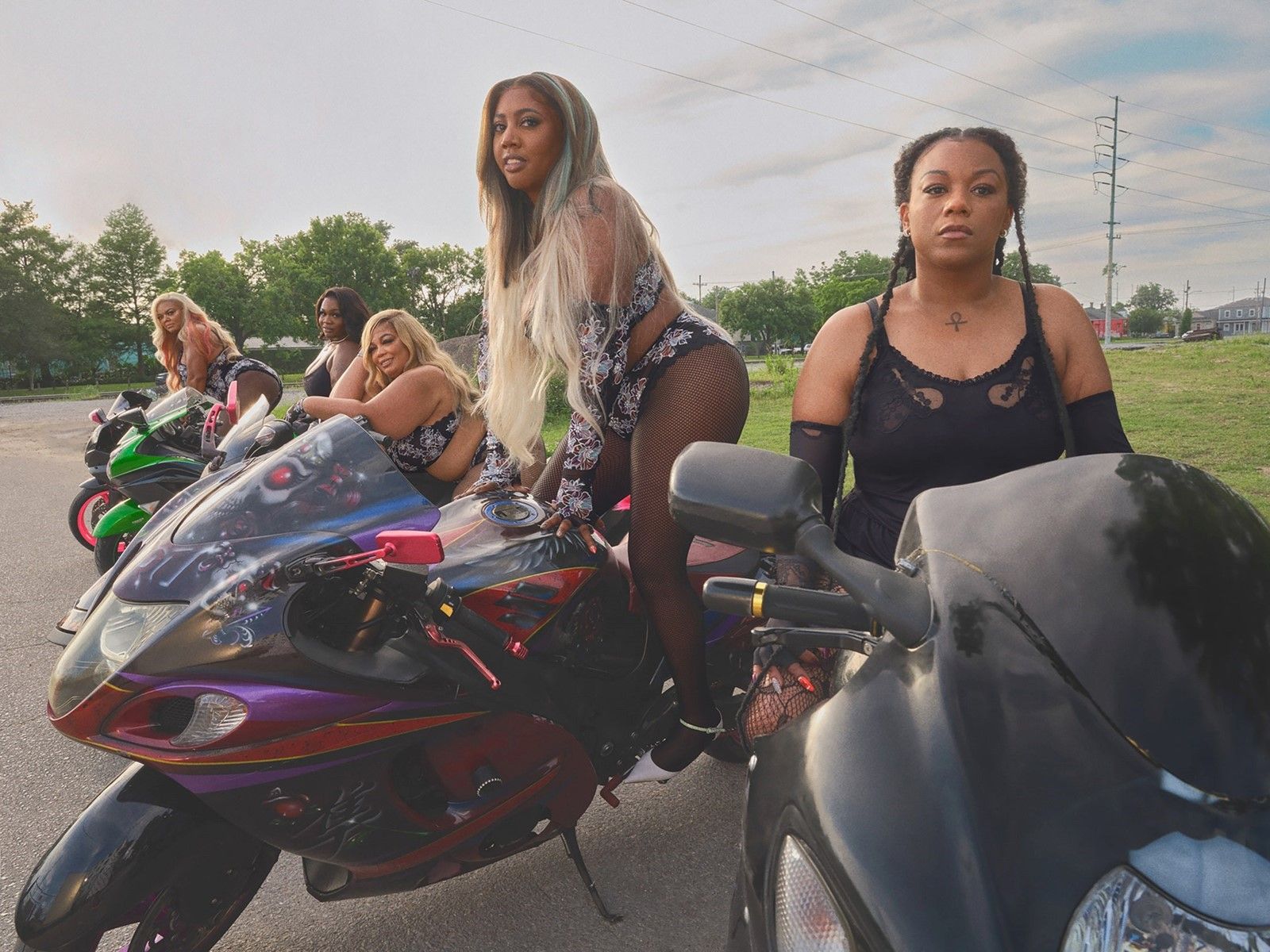 Rihanna continues to advocate inclusivity and body-pumping extravagance in her latest campaign starring the all-female New Orleans biker gang "Caramel Curves".
Photographed by Shaniqwa Jarvis, Fenty's new wild cast now wears the brand's summer lingerie line with the street as a backdrop and its tuned motorcycles as a highlight. Fishnet stockings, lace opera gloves or floral bustiers underline in conceptual synchrony the sensuality of the range.
"We're always shining and sparkling. Anything that's sequins, rhinestones, we wear it," Smith, one of the girl gang's founders, declares to Vogue. "It's a world away from the leather vests and handlebar mustaches of traditional bikers, but that's what it's all about. I've seen a million men fall down who weren't wearing heels, so having heels can't be all that bad. Maybe they need to try them."
Check out the photos above to see the curves in action. If you want to get your hands on the collection, head over to the Savage x Fenty website.