READ IN: Español
RIMOWA "Never Still "RIMOWA now takes us on a philosophical journey through its new campaign for "Never Still" with a cast of global icons that includes Rihanna, Patti Smith, LeBron James, and Roger Federer.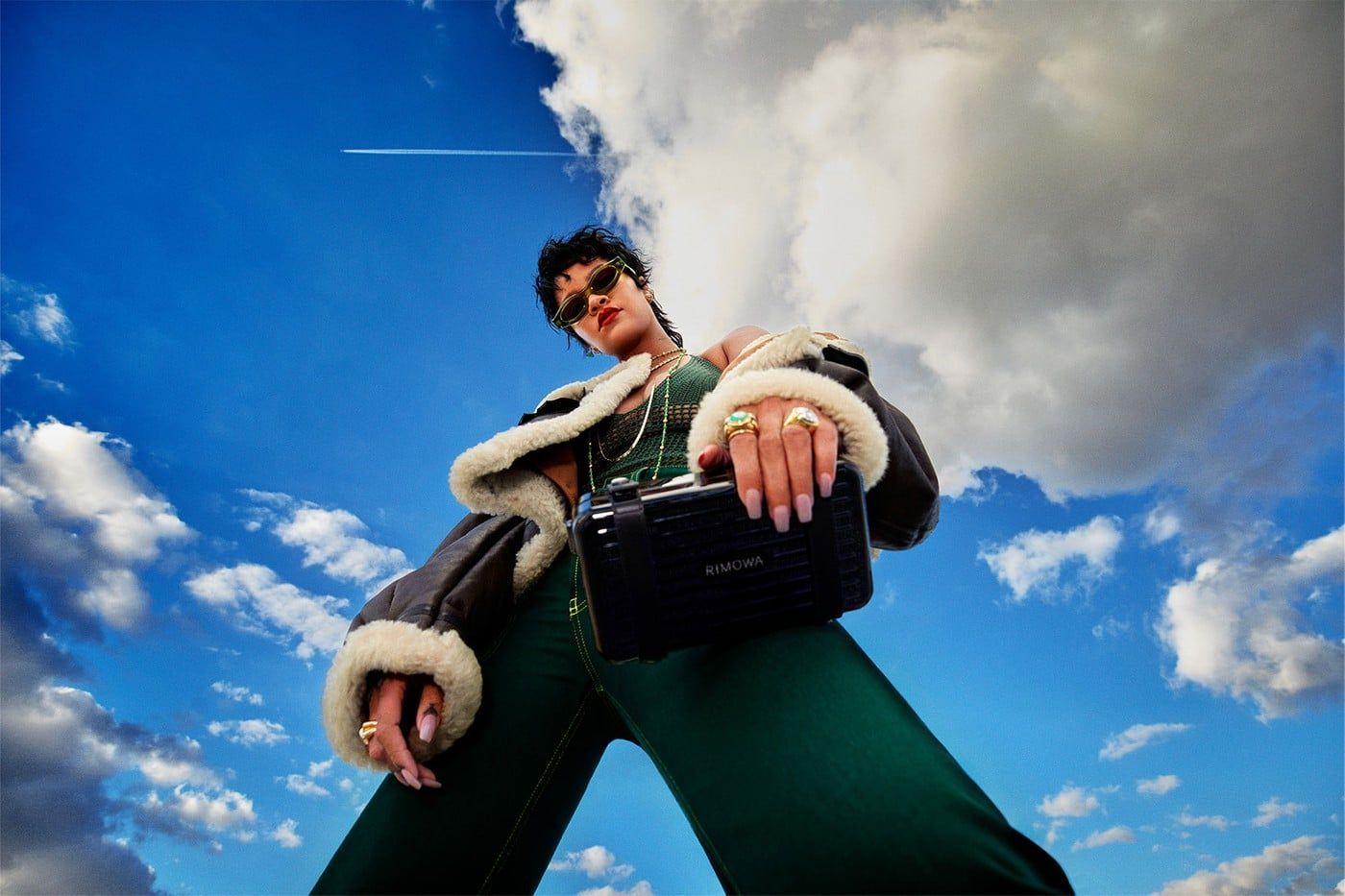 Dedicated to the suitcase brand's "Never Still" collection, the images explore the new meaning of travel in the aftermath of the pandemic and the significance it has had during this dystopian period.
"Inspired by the seismic global shifts of the past two years, the campaign narrative probes important questions about the new role travel will play in all of our lives," explains RIMOWA CEO Hugues Bonnet-Masimbert in a press release.
"As we look to the future, we follow the lead of our four icons, who have used this period of pause to realign their travel expectations and experiences into something even more meaningful. RIMOWA has always believed in purposeful travel, a value that holds even more important today as we move into this exciting next chapter."
Within the film, each of the main characters explains what travel has meant to them throughout the pandemic, hand in hand with RIMOWA's new bags and trunks. In it, we can see Rihanna sporting the brand's polycarbonate cross-body bag, as well as the Essential Cabin in a striking shade of red. Meanwhile, Patti Smith strolls the streets of New York with a black iteration of the Classic Cabin.
Patti Smith's "Never Still" serves as the beating heart of the film. Written for RIMOWA as an ode to movement, the powerful poem by "the godmother of punk" captures the inherent human need to travel as we seek "new pages for our history".
Visit the RIMOWA website to discover the full story.