READ IN: Español
The Catalan artist and the Houston-born rapper release the video of their latest collaboration with a clear urban approach. Rosalía's roof continues to rise and Travis gives a wink to the Latin community in "TKN". These two are unbeatable.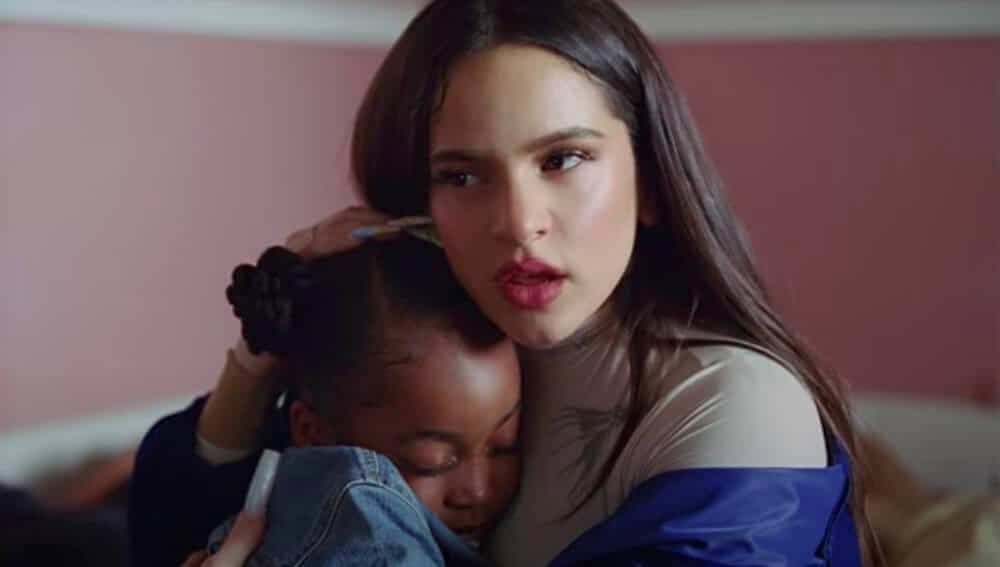 After keeping us on our toes for a few days with the announcement of their collaboration, Rosalía and Travis Scott finally bring out their new song together. Titled "TKN", the character of the song denotes a clear inclination of the Catalan for the urban in recent times.
Surrounded by an army of children, the author of "El Malquerer" teaches them some of her already characteristic dance steps. In her strophe, Stormi's father marks some verses in Spanish, in a clear approach to the Hispanic culture.
If we already saw how well they worked together in the remix of "Highest in the room" by Travis (@travisscott) , now it's the rapper who helps Rosalía (@rosalia.vt) go louder. If that's even possible.
A very reggaeton beat wraps up this new hit that opens the phase 3 wide. Or phase 2. Who cares?!
The video is signed by the boys from Canada (@lawebdecanada) who, without a doubt, have found in the artist from San Esteban de Sasroviras an unbeatable partner.
As described in their song, their crew is complete. Ni un amigo nuevo, ni uno haría… 
What a shame.