READ IN: Español
Rosalía reappears with the new videoclip of her song "De aquí no salts" (Disputa) from her album "El mal querer". In spite of the fact that he has been on the net for a little more than 48 hours, he already has almost a million and a half visits.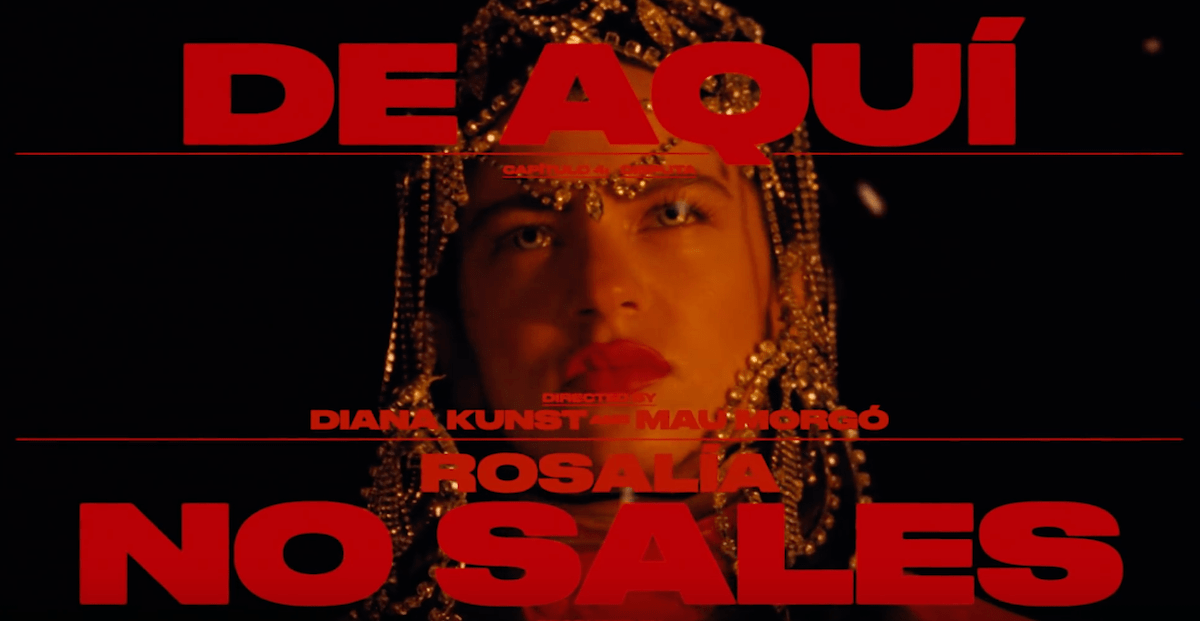 A goddess who resurfaces again and again from her ashes. We already saw Rosalía in her previous chapter "Bagdad" drown in her tears, now, she submerges in gasoline to be reborn as a deity with blue eyes and diamonds. Riding a motorbike at full speed, she crosses the Spanish steppe, which is unconventional.
Rosalía has the strength, but behind this singular singer there is a team that brings the light of the star. Every time a new videoclip of her album "El mal querer" is released, the clocks stop, the voices are silenced, and we let ourselves be enveloped in the story that is about to be told.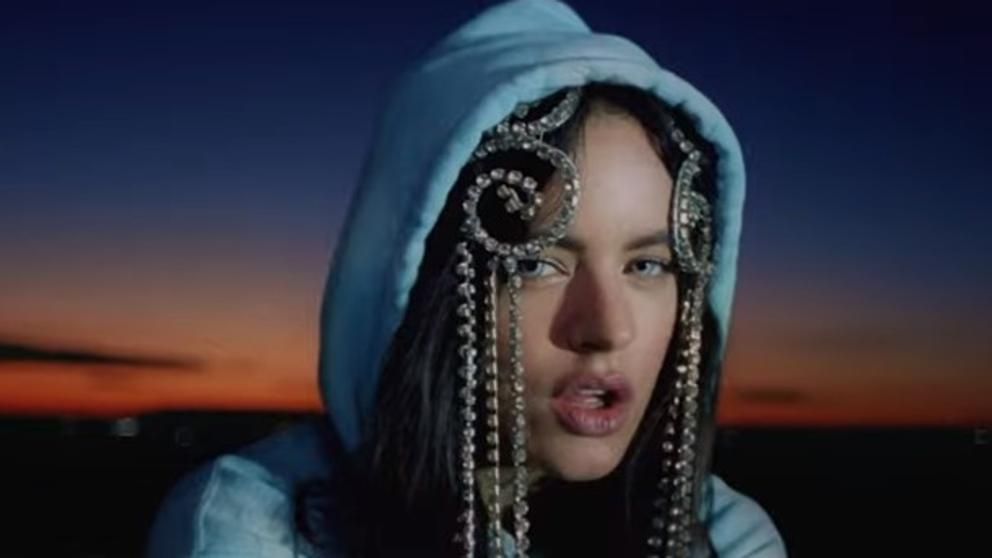 Diana Kunst and Mau Morgó have directed "De aquí no salts" which corresponds to chapter four, Disputa, of the album. From the hand of these directors tells the story of an end of love stereotyped and toxic relationship with an end that claims feminism and the strength of women.
For this piece Rosalía's focus of anger are the giants who tormented Don Quixote so much in their knightly adventure; and who end up completely calcined, fire to fire, ashes to ashes, so the singer is saved in this fragment of history. It is difficult to escape from the fire, but she is implacable and thus finally ends her fears, thanks to the support of the army of her dancers.
We cannot fail to mention the aesthetics of the wardrobe so groundbreaking, and visually attractive, inspired by the presence of Givenchy models for the collection Autumn / Winter 2015. The designs of María Escote, María Ke Fisherman, Celia Valverde, Manémané, Heridadegato, Moisés Nieto or Cortana, are in charge of transforming and adorning the Catalan.
Rosalía's ambitious format is causing the desired effects. At the height of the best series, lovers of good music and audiovisuals are expectant and anxious to see what will happen in the following chapters.