READ IN: Español
Sacai, the Japanese high-end label headed by Chitose Abe, presented its women's collection for the Pre-Fall 2022 season, while its long-awaited collaboration with Nike Cortez was being projected into the spotlight.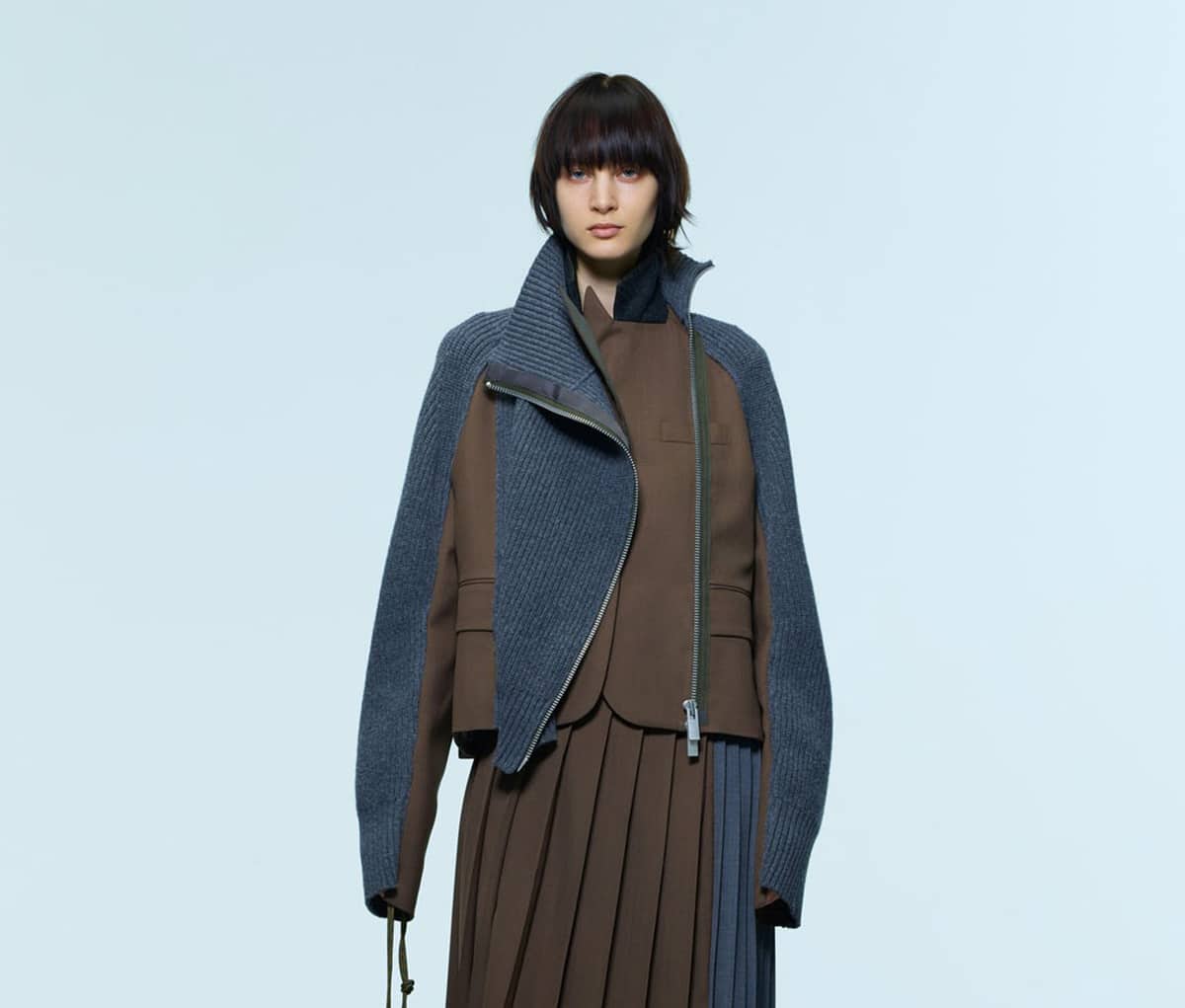 Merged with the men's line, the range includes collaborative designs created with MADSAKI, a renowned graffiti artist based in New York and Tokyo. Some outerwear, jumpers and other items are airbrushed with the creative's text, which reads: "Sheeple Zombies and Kool-Aid".
Abe told Vogue that this Pre-Fall 2022 collection was about "self-assurance and self-confidence". "If I have that self-assurance and self-confidence, the wearer will have it, too. This is precisely the energy that envelops the sequence of diaphanous and sinuous pieces inspired by lingerie, such as the jackets with cups and bra lines or the tailored suits.
The designer also experiments with the silhouettes of motorbike jackets made by Schott. These references coexist in the same imaginary of puffed sleeves, knitwear, sheepskin trims, asymmetries and padding on exaggerated jackets.
Explore the sacai Pre-Fall 2022 collection in the gallery above.