READ IN: Español
Saint Laurent and its creative director, Anthony Vaccarello, are back to present their latest collection, Saint Laurent Winter 21. Held in a unique setting, surrounded by nature and as if it were a film, the Belgian-born designer presented his latest collection for the French brand. This collection called "Where the silver Wind Blows", perfectly reflects how the concept of elegance has evolved over time for the designer.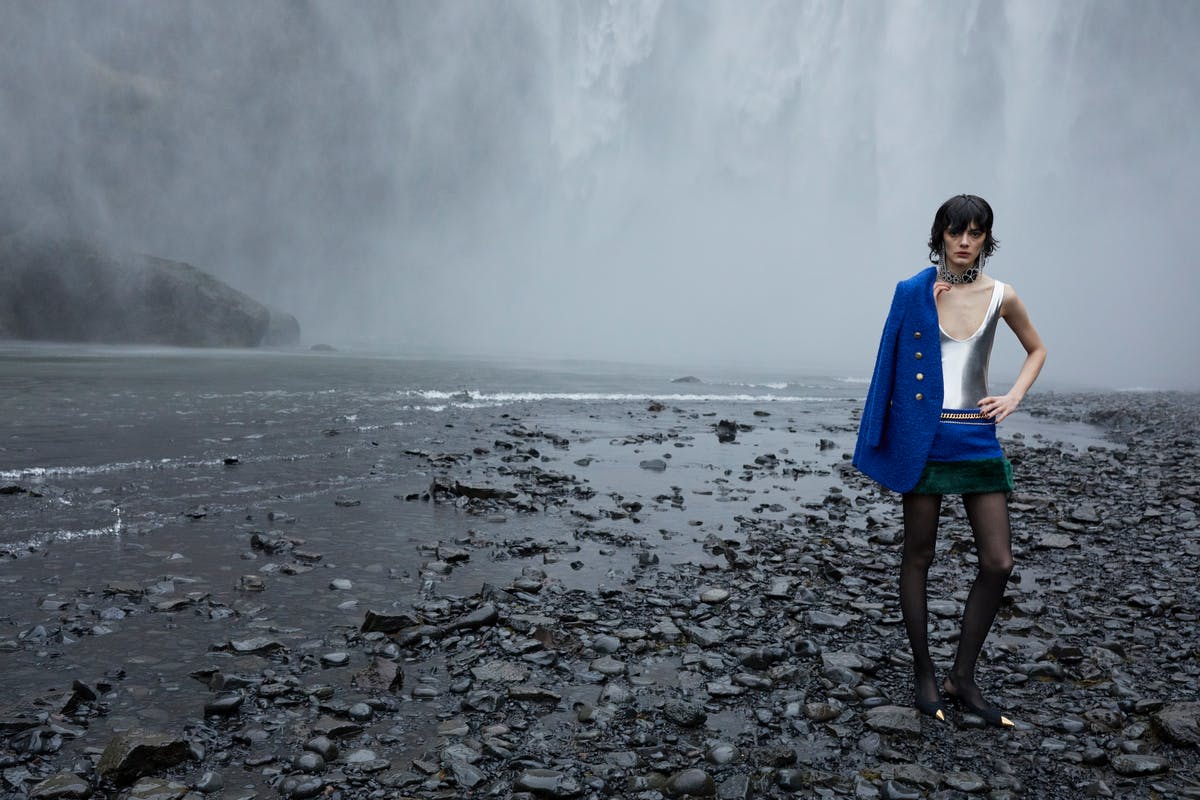 Made up of more than 60 looks, this collection reflects Anthony's absolute sixties vibe, as most of the looks are inspired by the sixties. On the other hand, Vaccarello wanted to leave one of his favourite colours, black, in the background, giving way to colours such as aqua green, red, fuchsia, purple and klein blue, all of which were predominant in the 80s.
As for the garments in the collection, we can find from cardigans, jackets and tweed skirts finished in fur and gold, to metallic bodysuits, jacquard tops and shorts, faux fur mini skirts and the now essential little black dresses. But that's not all: XL accessories such as necklaces, earrings, sunglasses, fur hats, belts and vertiginous heels also play an important role in this collection, all of them becoming clear protagonists of the look.
If you still haven't had time to see the latest show of the brand we recommend you to find some time to watch it, because it's worth it. Click here to watch it.