READ IN: Español
This first weekend in August, the Cantabrian capital will once again host a new edition of Santander Music in the Campa de la Magdalena. Twelve are the deliveries of this event, which this 2022 returns to meet its audience after a long wait since its last edition in 2019.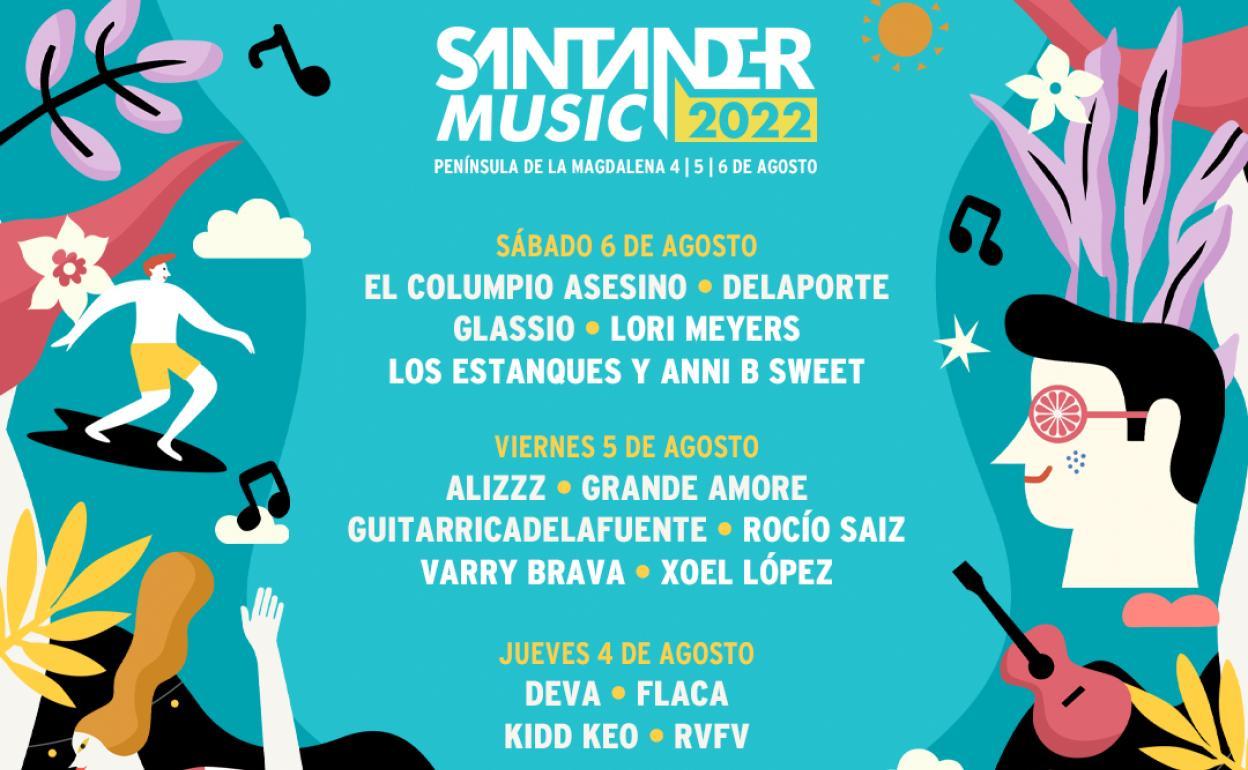 The festival has already confirmed the timetable for the 4th, 5th and 6th of August. An edition that starts with a day dedicated to urban sound and that will kick off with the live performance of the Cantabrian Deva. Flaca's sets will take place in this first performance and one of the highlights of the night: Kidd Keo, who will take the stage at 22:30h. The RVFV collective will perform at 00:15h and Flaca will be in charge of the closing set on this first day.
Grande Amore will be the opening concert on Friday 5th. During that day, the second stage will be followed by DJ sets by Don Gonzalo. The intimate live performance by Guitarricadelafuente will follow at 22:00h and, after the DJ set by The Gulps, it will be the turn of Galician Xoel López at 23:30h. Rocío Saiz will take the baton of Santander Music until 01:30h, when producer Alizzz will perform. After a new set by Don Gonzalo, Varry Braba will bring the curtain down on the night in La Campa.
The third day of Santander Music will begin with the presentation of Los Estanques & Anni B Sweet's joint project. León Benavente's live show will start at 22:00h with a brand new album to be presented at the festival. Lori Meyers returns to Santander Music this year with a show that will start at 00:00h. The sound of Delaporte will be the next to invade the stage at 01:45h. The closing of the night, at 03:15h, will be guarded by El Columpio Asesino from Pamplona. During this day there will be DJ sets by Glasio.
Santander Music adds, this year, one more day, extending the event until Sunday 7th. Leiva will give a live performance at the festival site on a separate date, the timetable for which will be announced in the coming days.
As has been the case since its first edition, the festival is supported by the Santander Creativa Foundation, Santander City Council and the Government of Cantabria.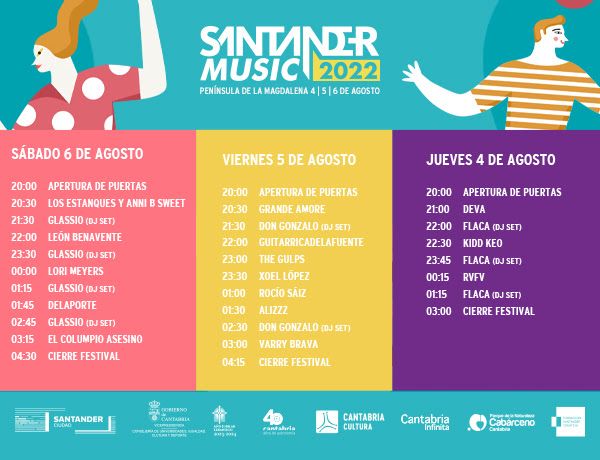 Santander Music tickets will continue to be on sale at special prices through the official website. Get yours at www.santandermusic.es.