READ IN: Español
Shein copying left, right and centre is nothing new. Many independent designers and luxury fashion brands have already accused the Chinese giant of stealing their trademarks. Now it is the turn of Stüssy, who has become its main enemy.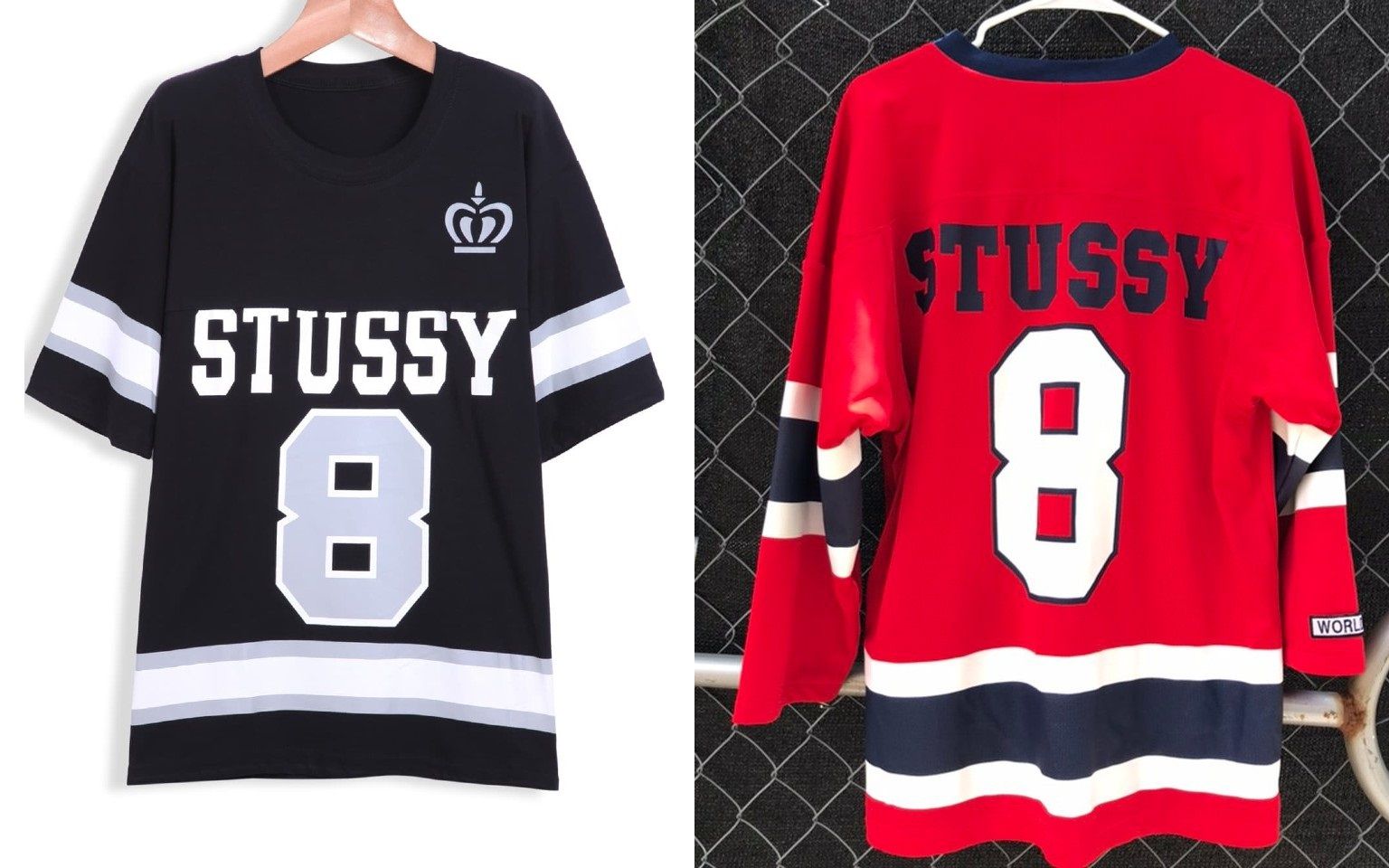 A few days ago, the fast fashion brand put on sale a black T-shirt with Stüssy's name and the number eight, reminiscent of his famous hockey T-shirt. Stüssy has evidently sued Shein for counterfeiting and trademark infringement, a case that will not be difficult to win considering that the T-shirt is an exact copy. According to Stüssy, Shein has allegedly counterfeited its products "in order to cause confusion and mislead customers".
Stüssy continues his argument by describing his own business model: that of "an exclusive brand with limited distribution". The label creates more demand than supply, thus creating an empty space in the market which, according to the firm, Shein wants to fill with its counterfeits. Stüssy therefore wants to take away Shein's profits from the sale of its counterfeit T-shirt, but they also want to prevent it from continuing to play this game in the future.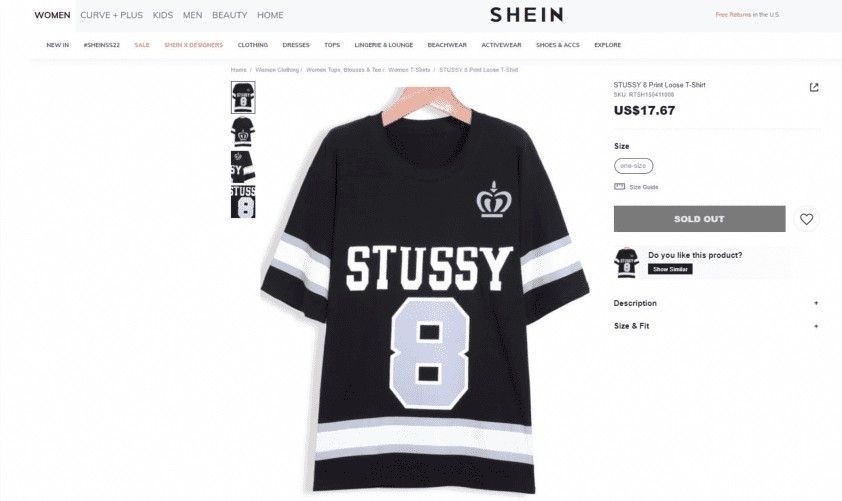 The voracity with which the Chinese brand absorbs and literally imitates everything else is brutal. In fact, one could understand the act of counterfeiting clothes from an independent designer little known to the public, but it is absurd to believe that you can copy a T-shirt with the logo of a famous brand like Stüssy without having legal and social consequences. What do you think was the reason for this?