READ IN: Español
Shoop did it, they left us with our mouths open. If there is something very difficult to achieve today, it is to make people talk about how well you have done and, without a doubt, Miriam and Yohei have achieved it. The #MBFWM already has protagonists: Shoop Clothing.
We were already nervous about the appointment, the IFEMA headquarters, far from the boring catwalks. When we arrived, a kind of newspaper office received us, where there were newspapers everywhere and models acted as journalists dressed with Shoop's FW18 clothes and posed in "their workstations" in a performance style.
The show starts and… Wow! we didn't expect this at all. Polished and worked patterns, disproportionate and asymmetrical cuts that could have been designed by Demna Gvasalia in the first seasons of Vetements. Added to this is a big dose of "office" streetwear – with some Raf aesthetics – where sweatshirts, sweatpants, shirts, jackets or onepieces stolen our hearts. Workwear of the 21st century, re-interpreted by one of the brands that are more important to talk about from now on. We understand this presentation as a turning point in the brand and an authentic declaration of intent.
SHOOP - FW18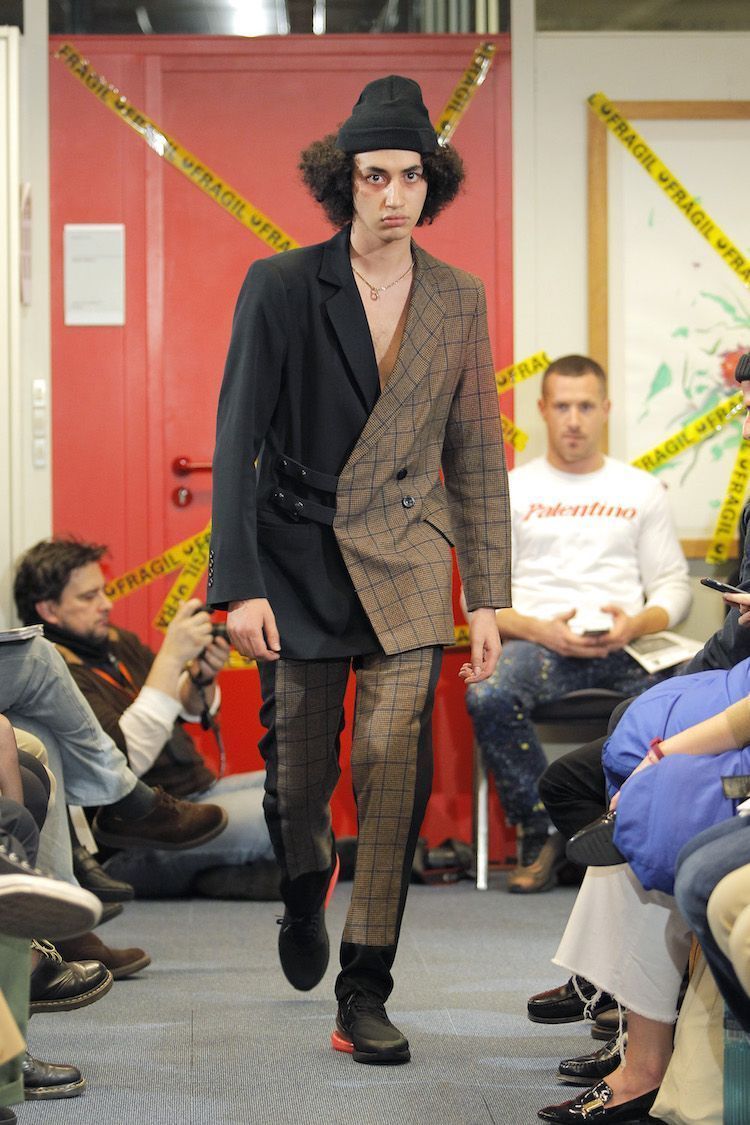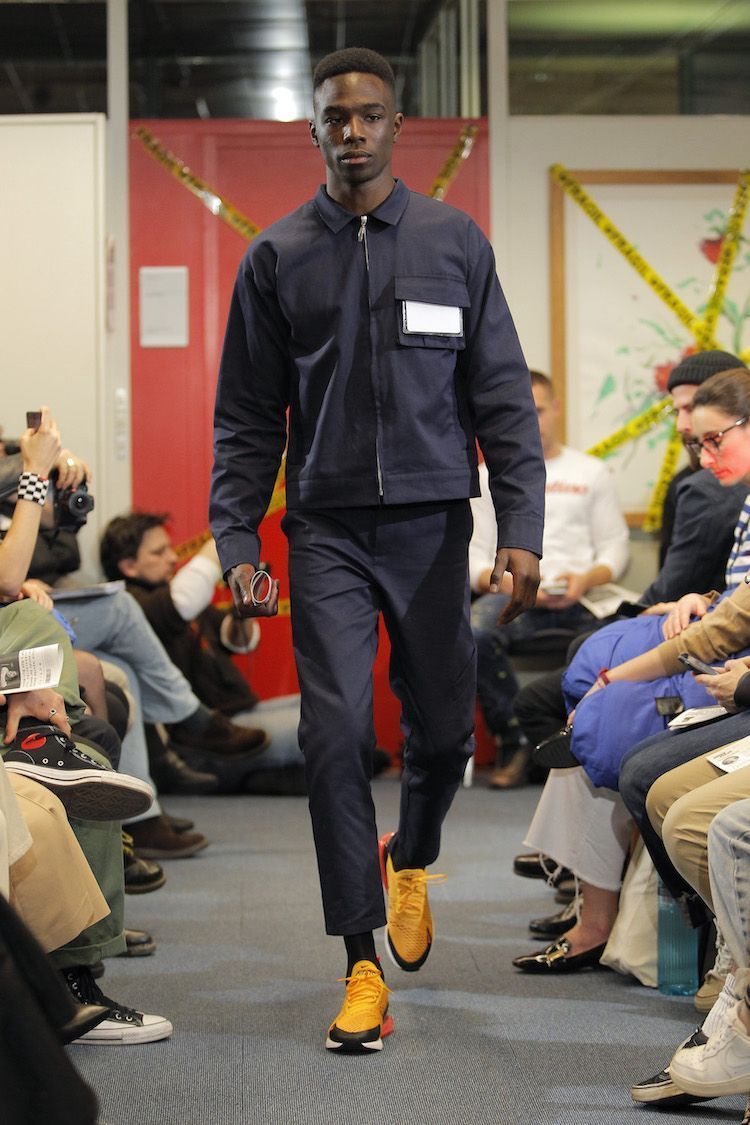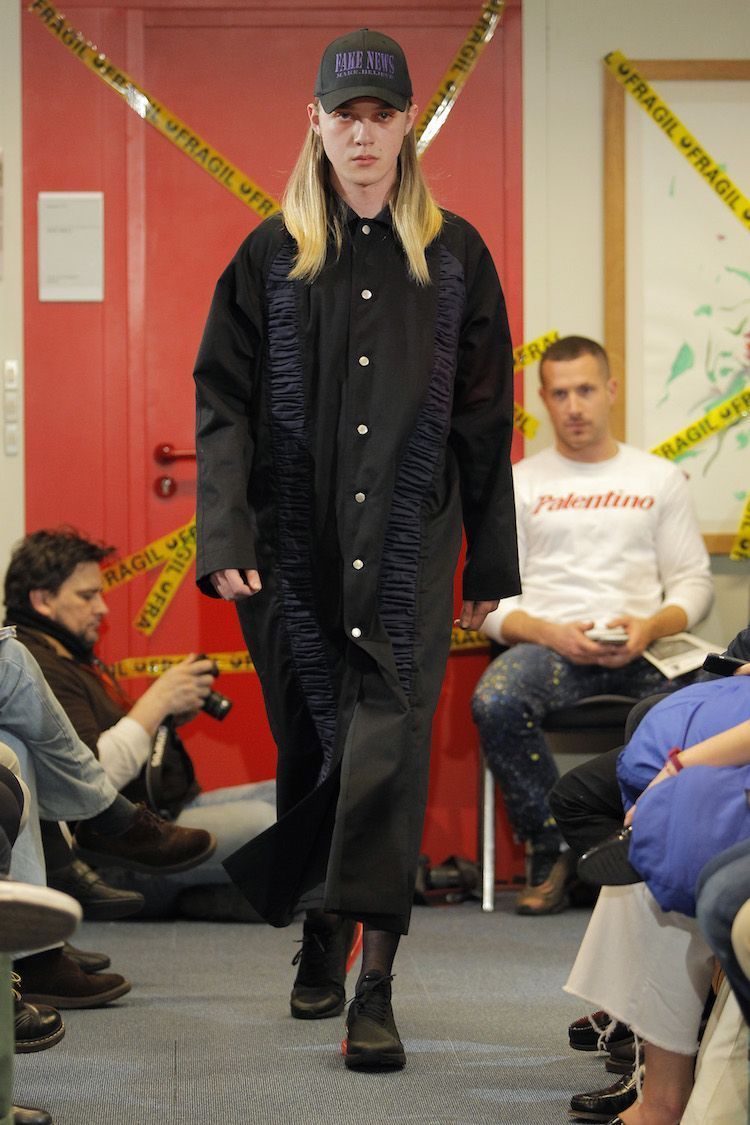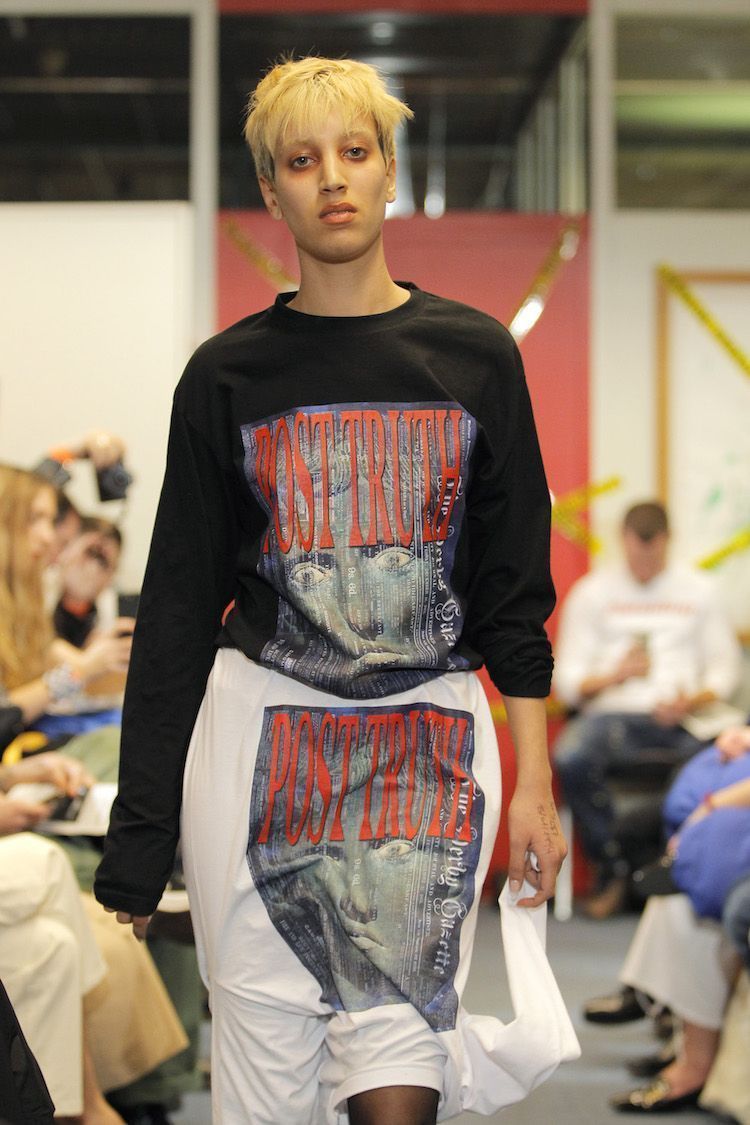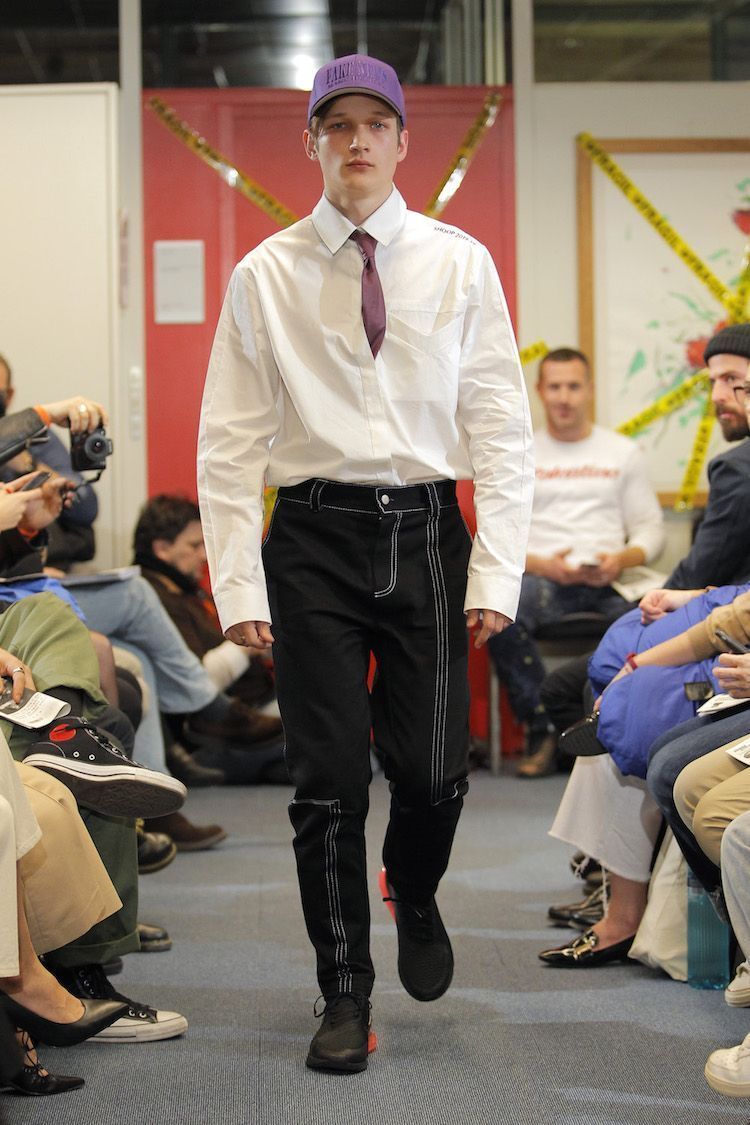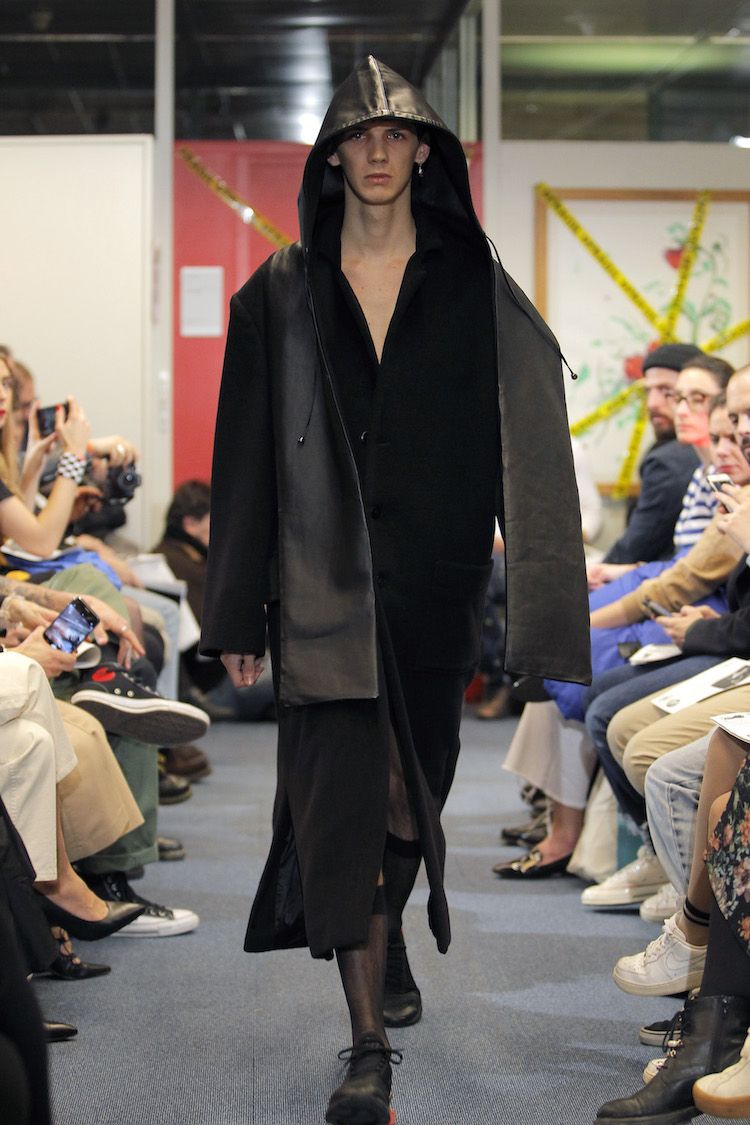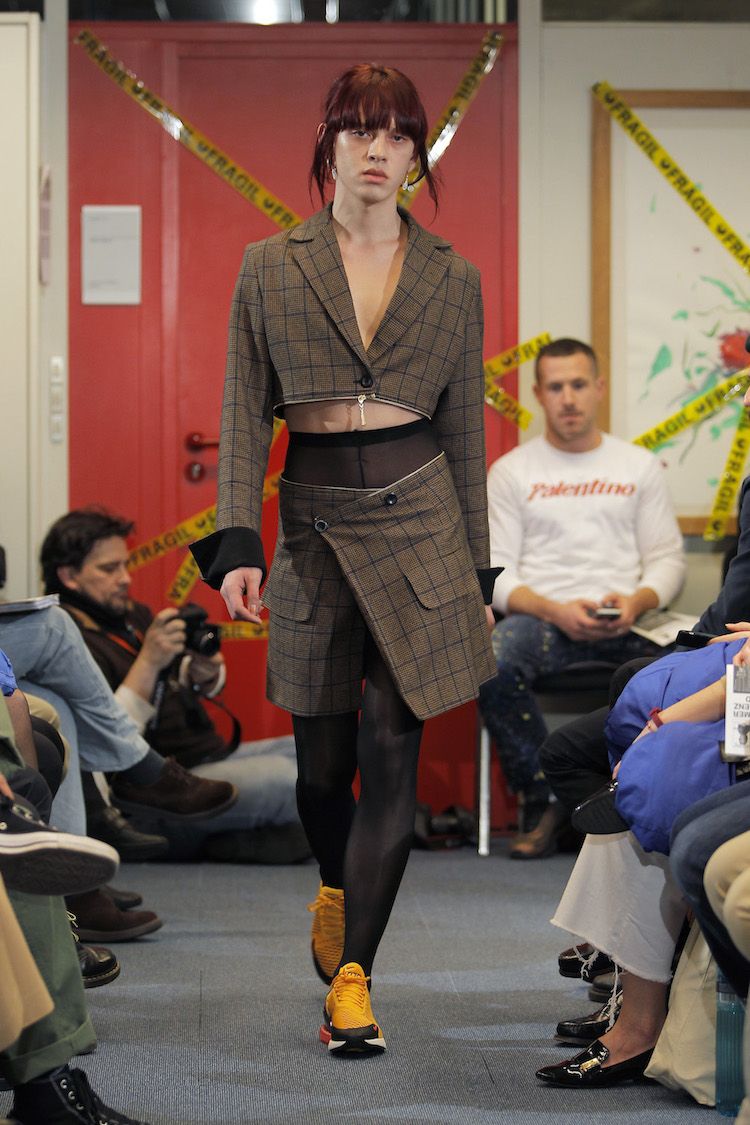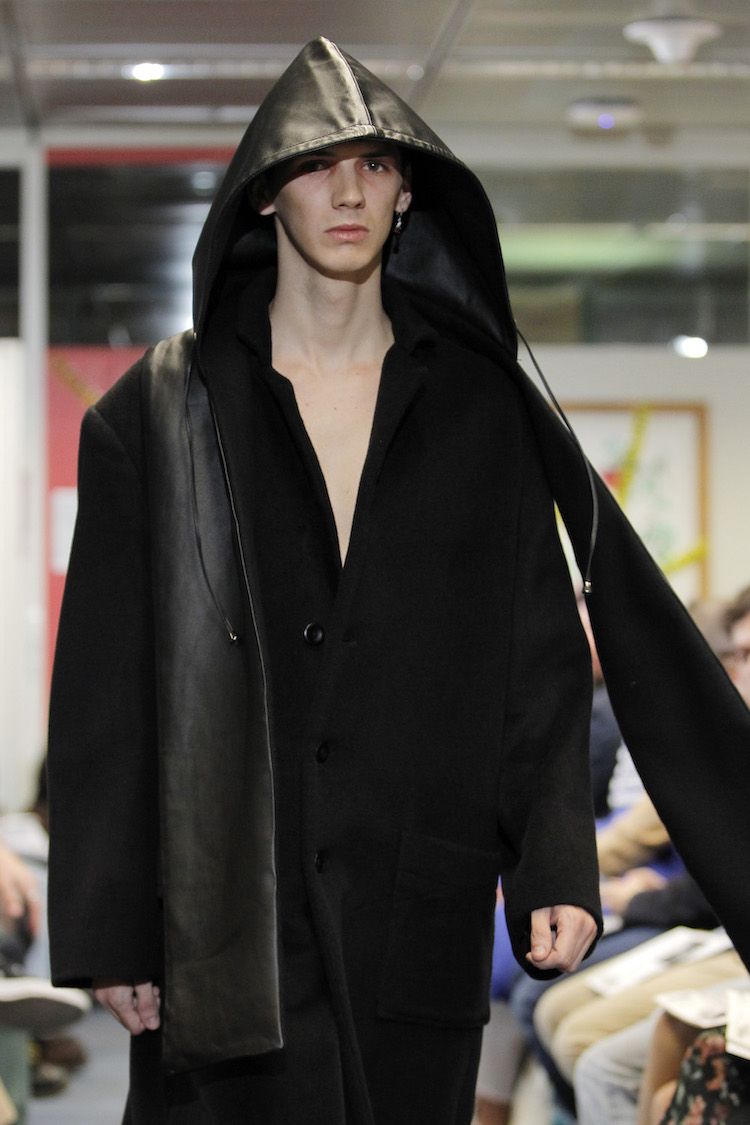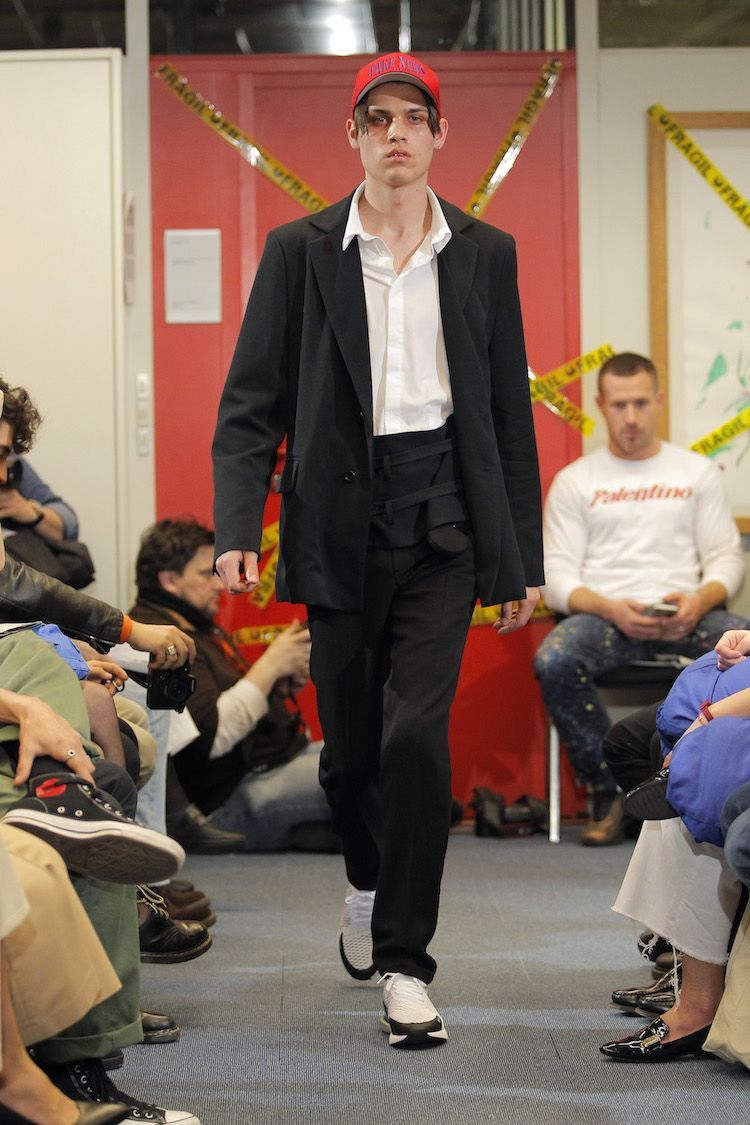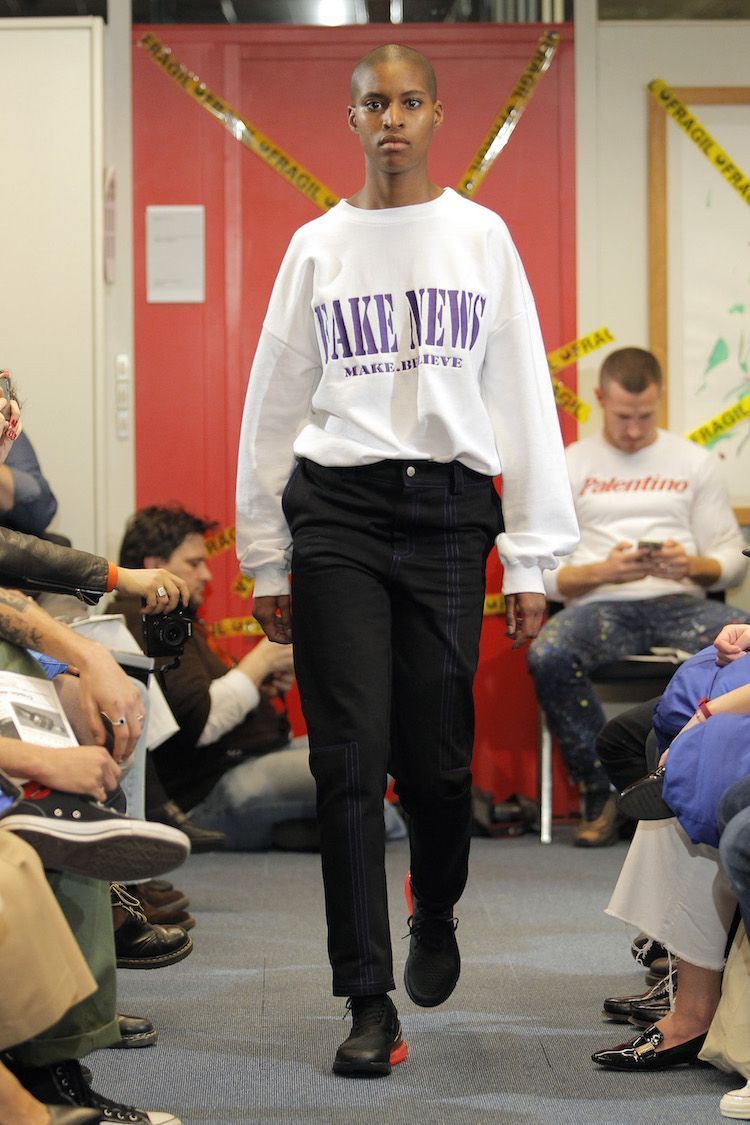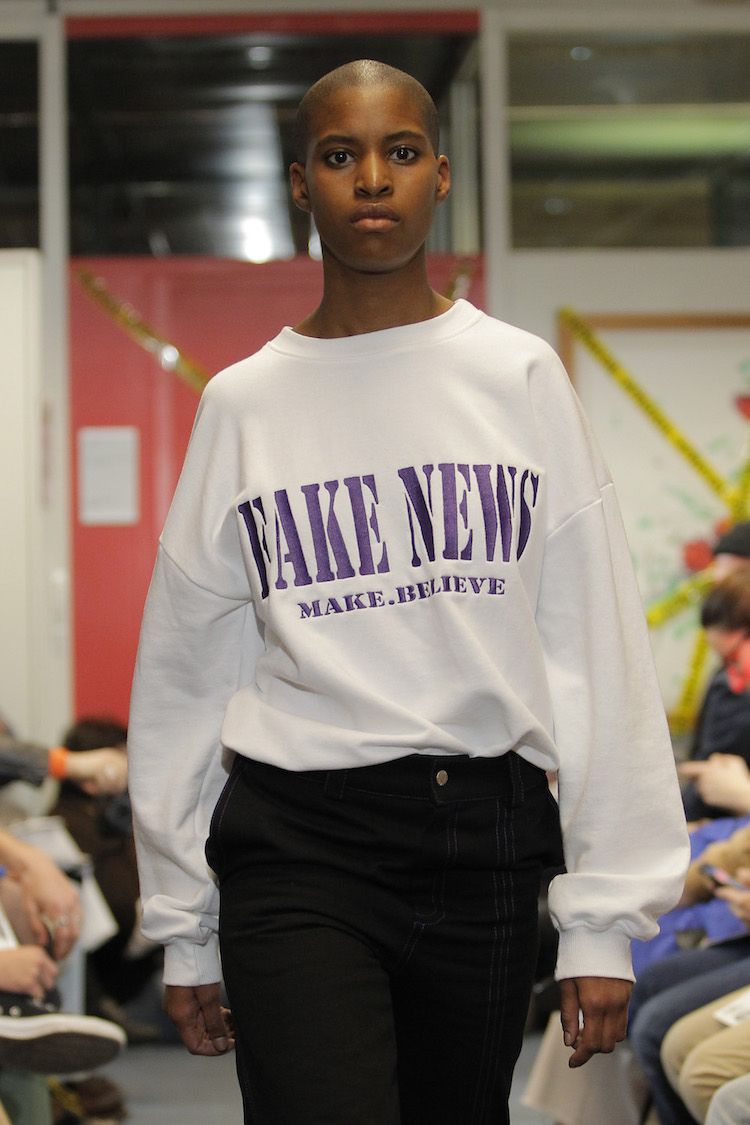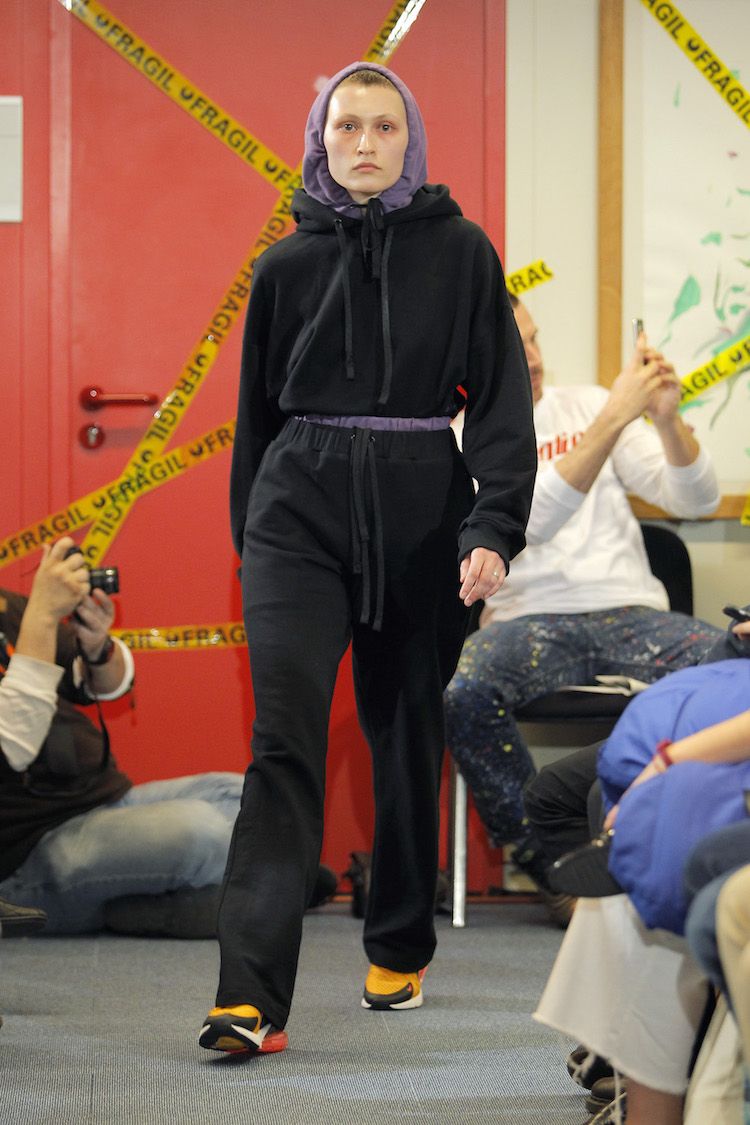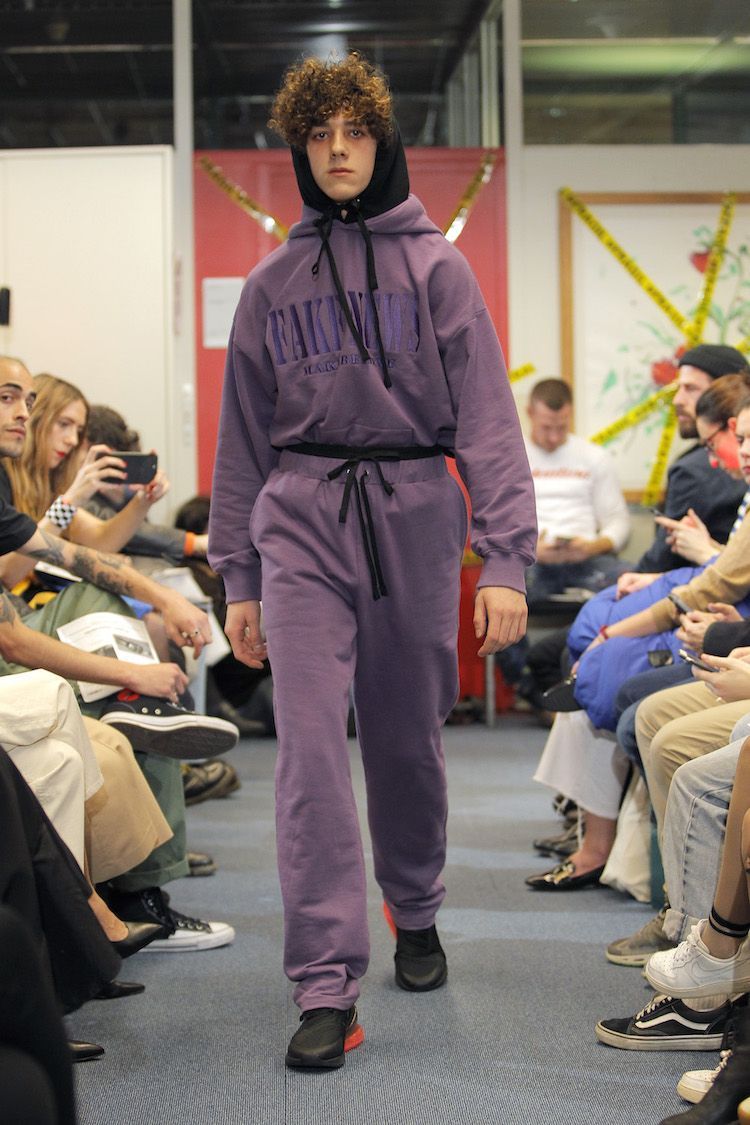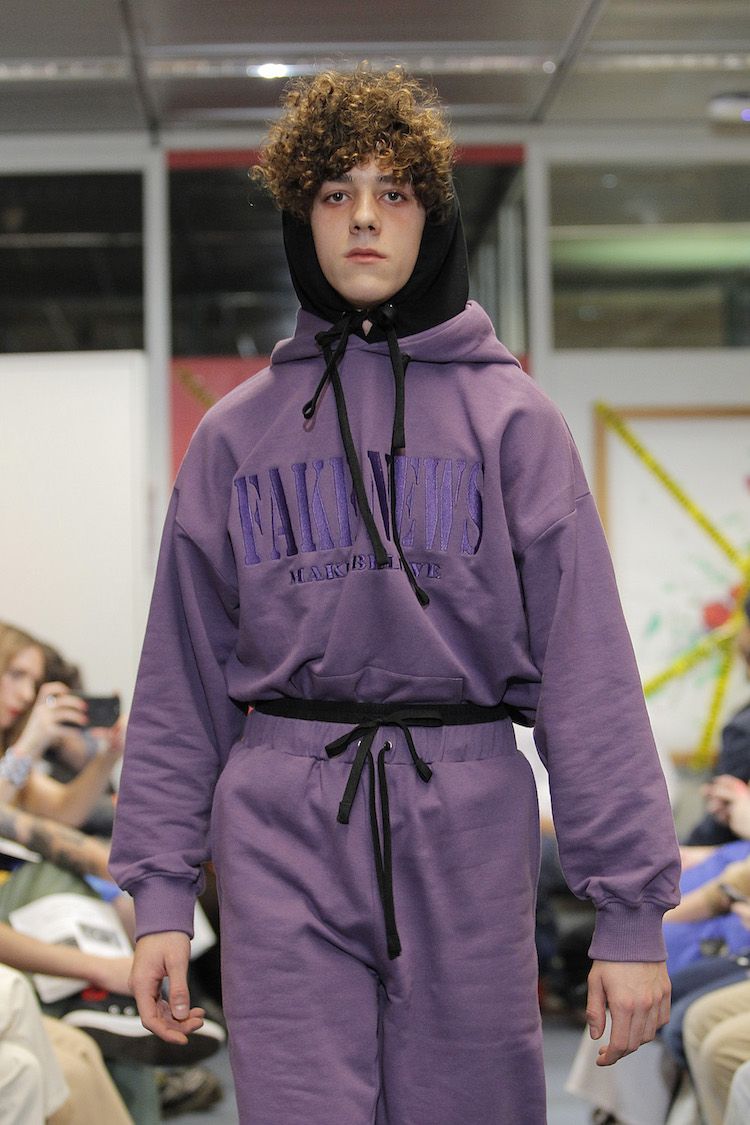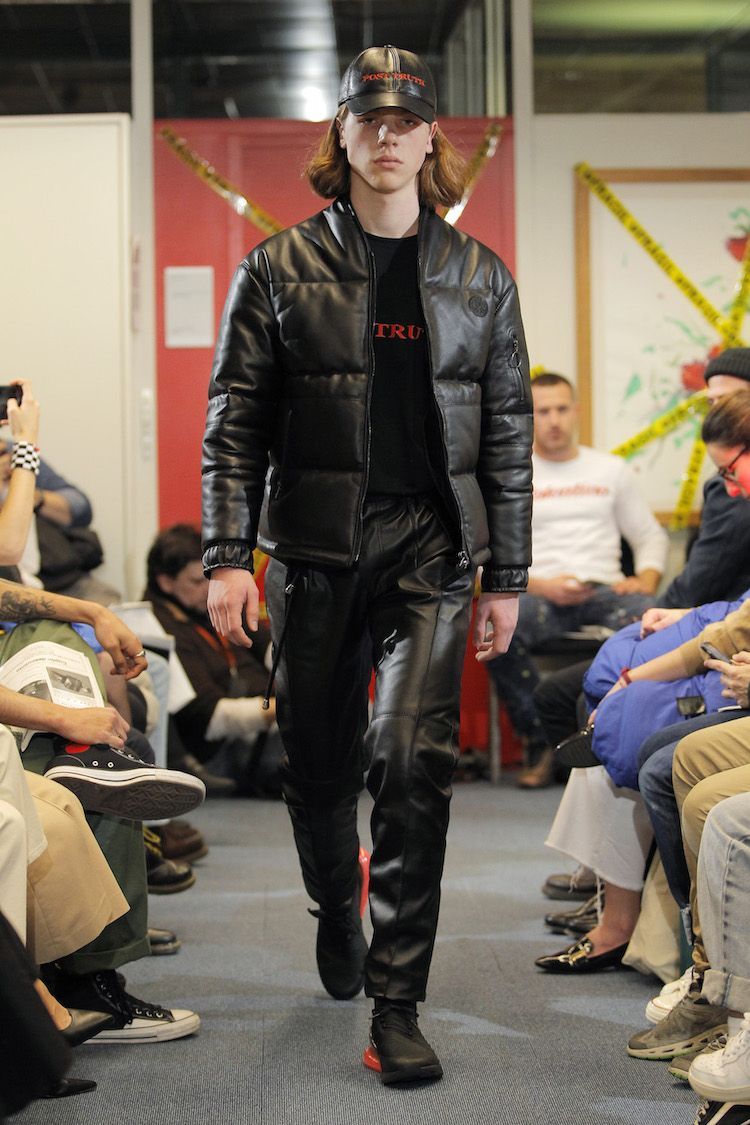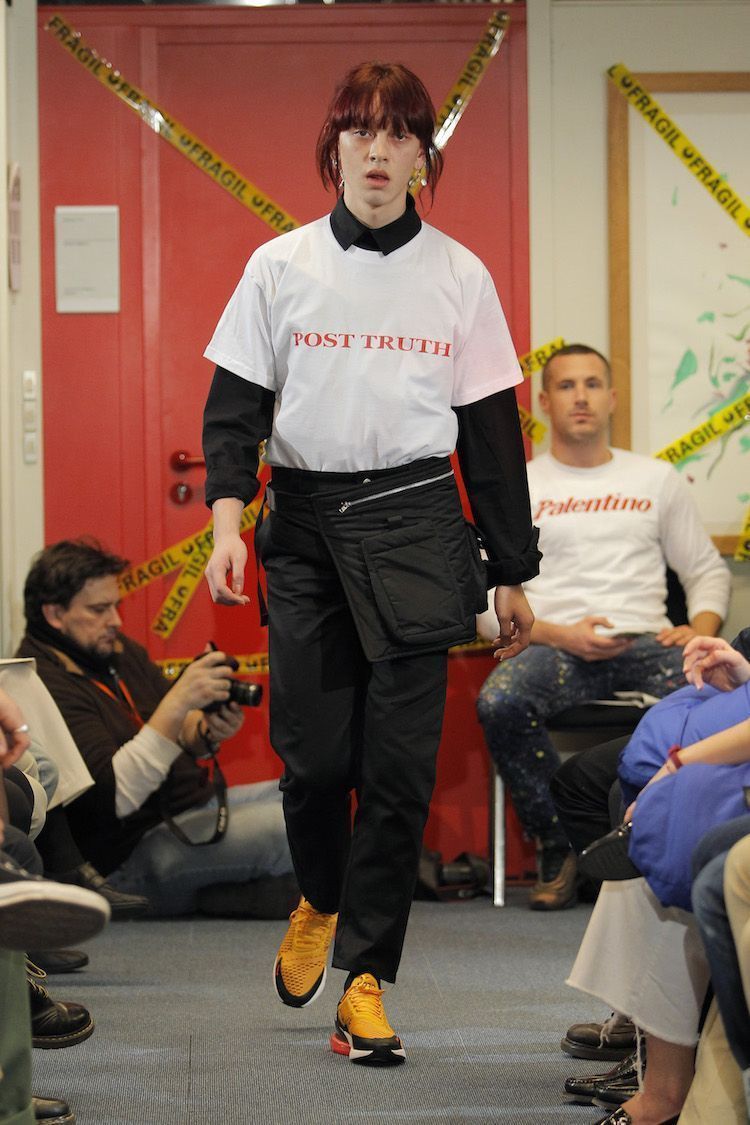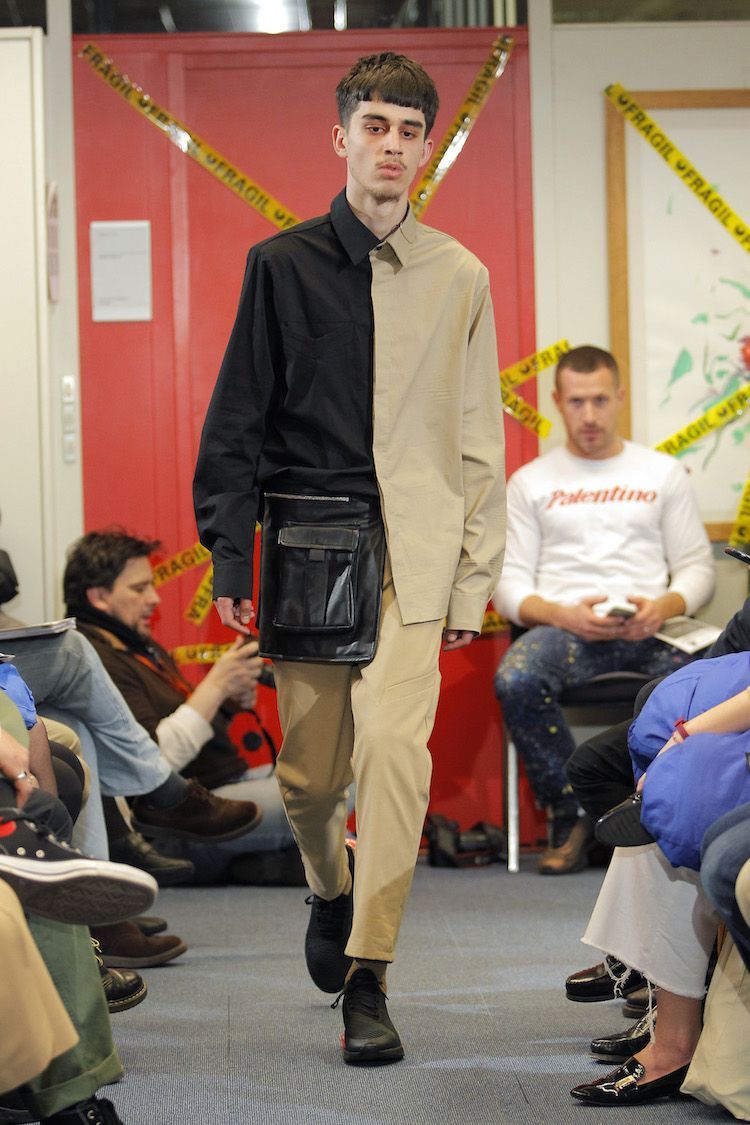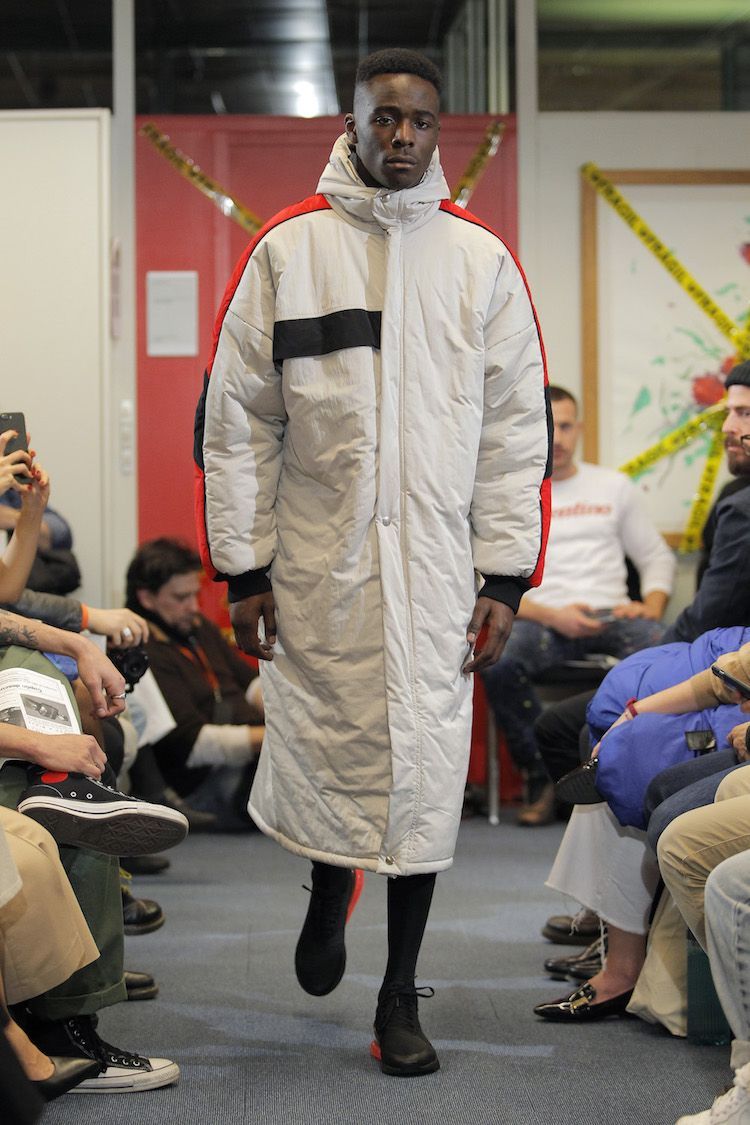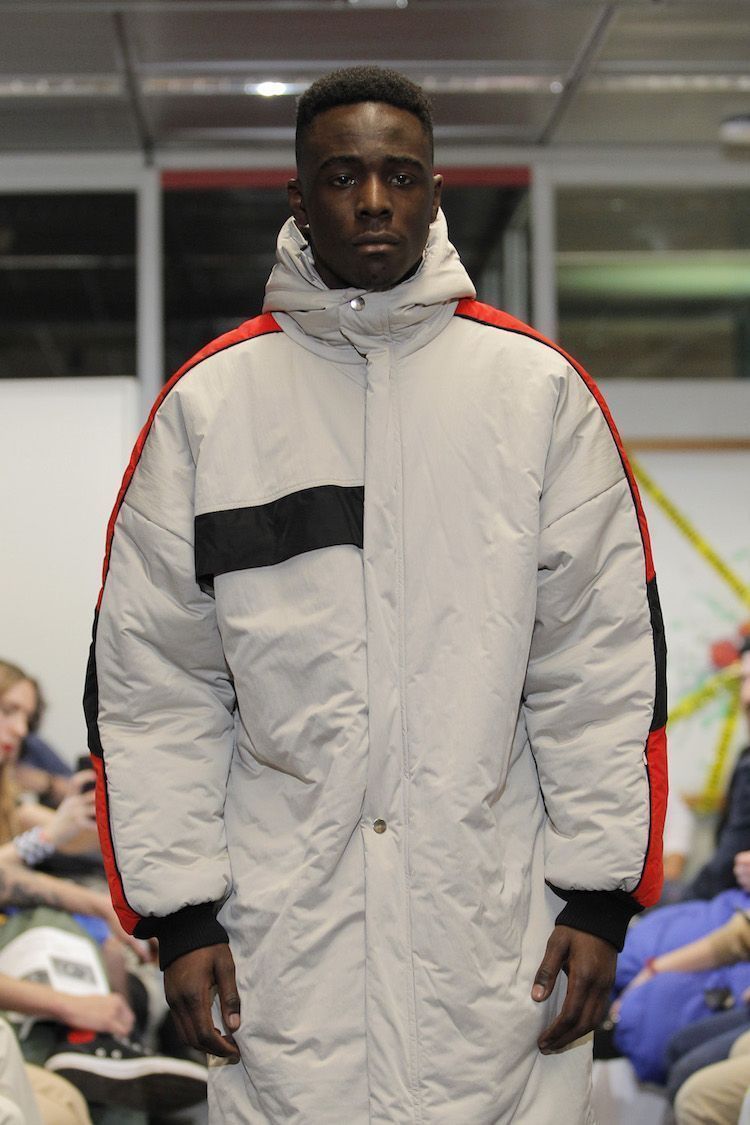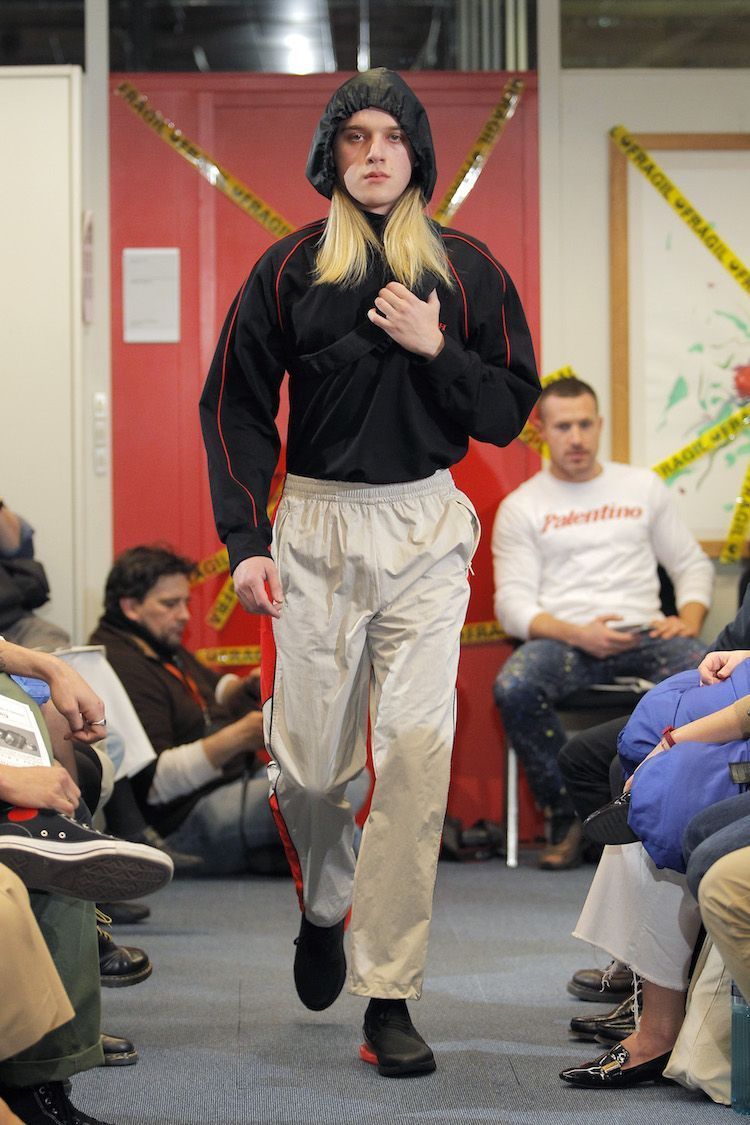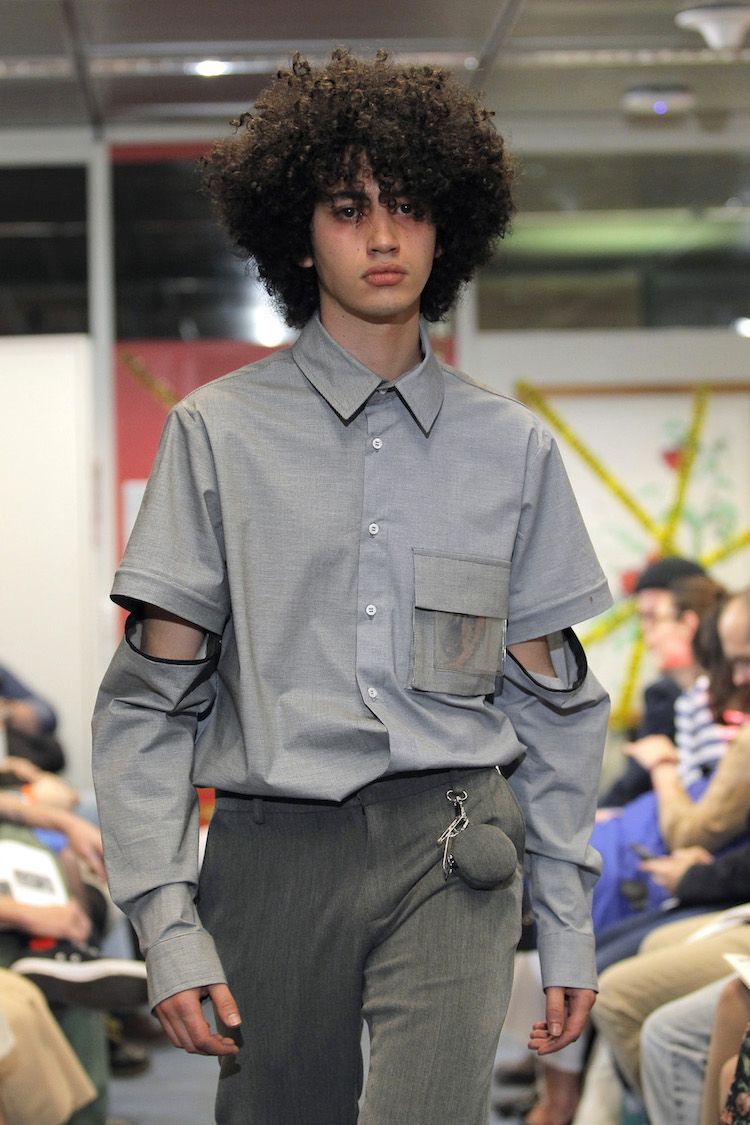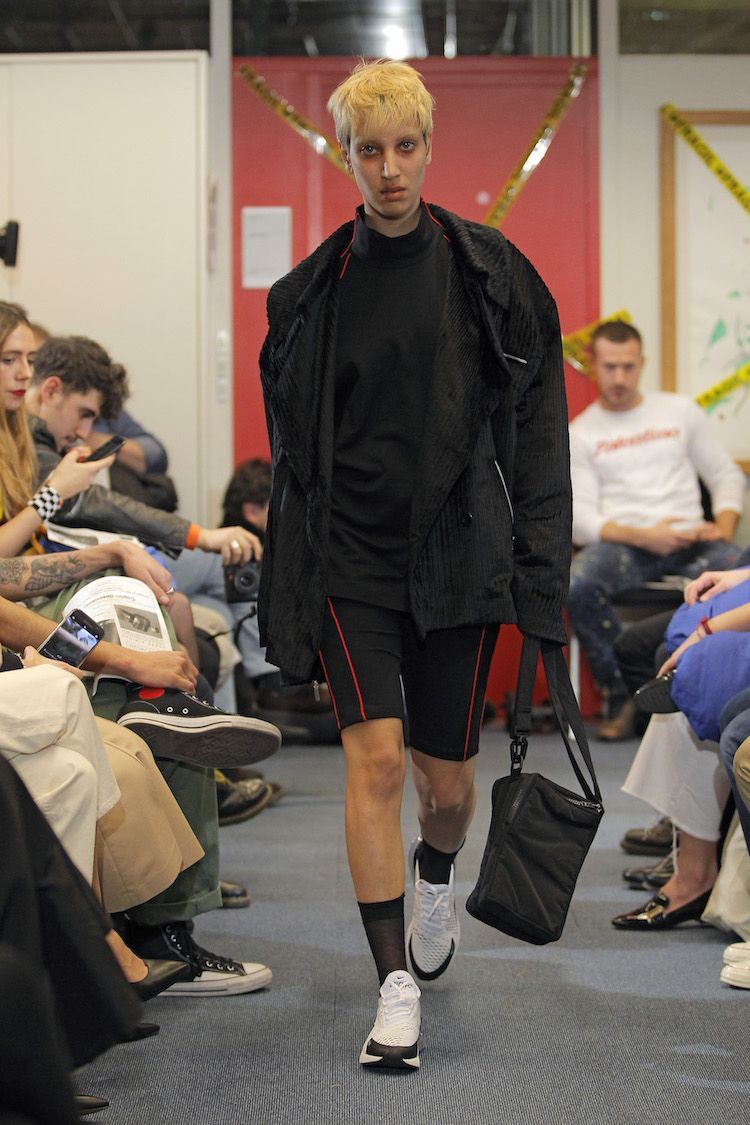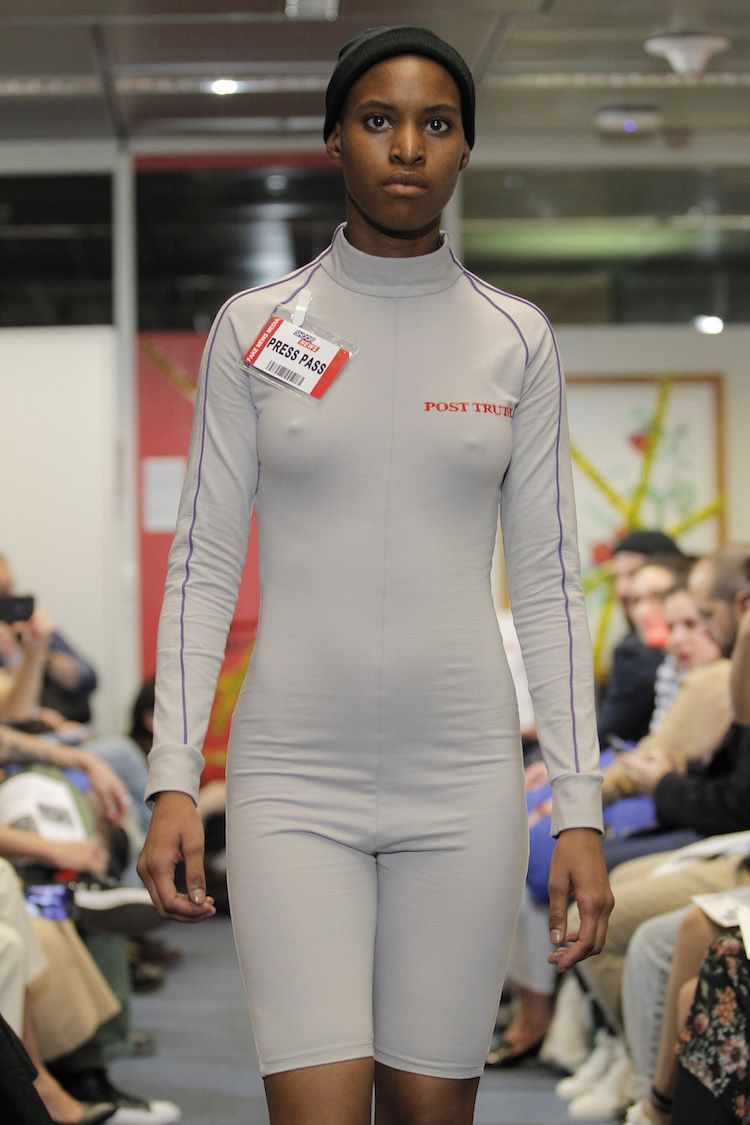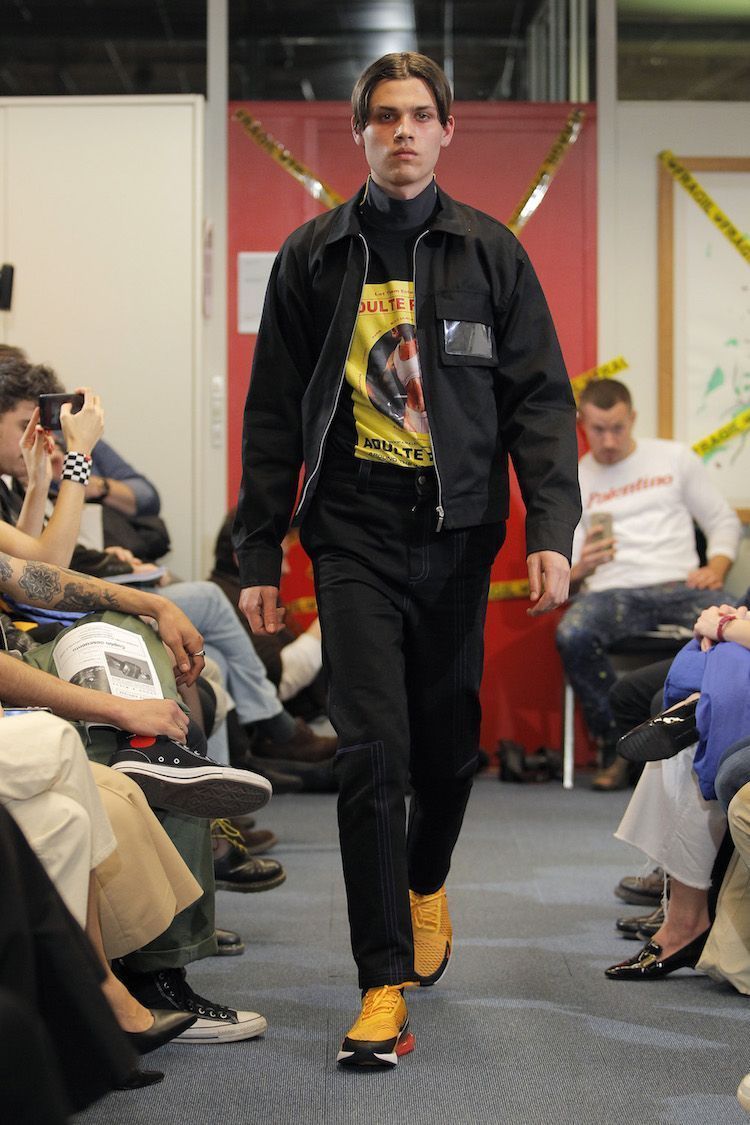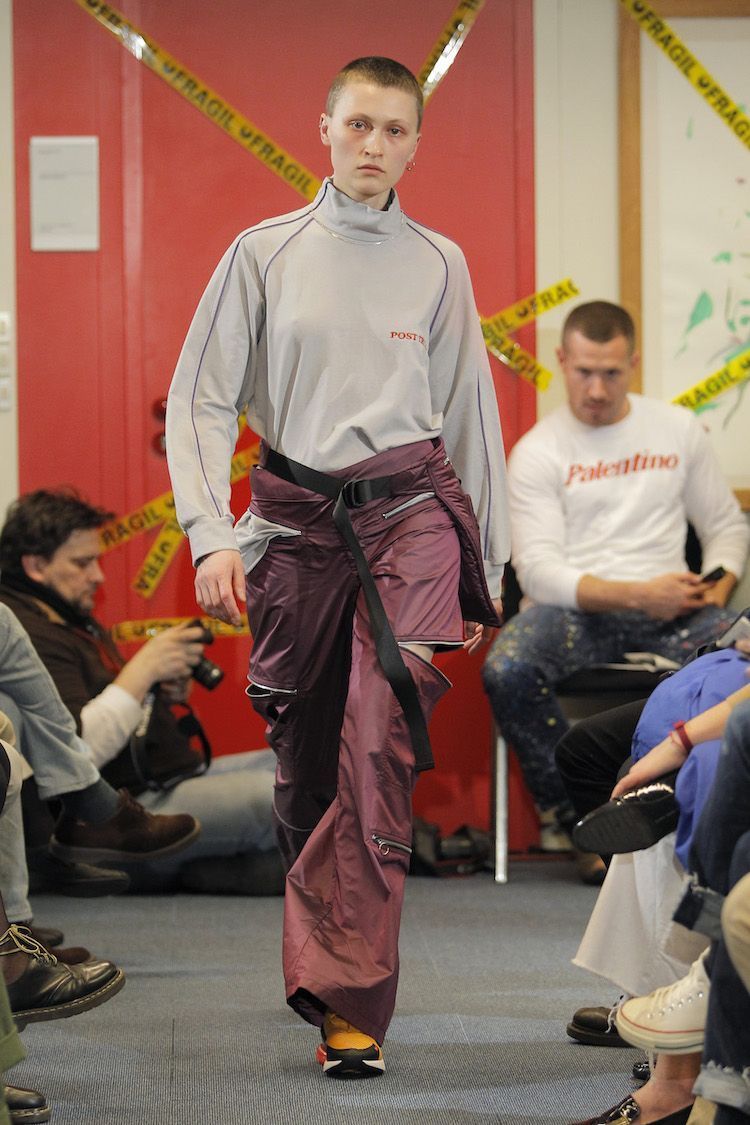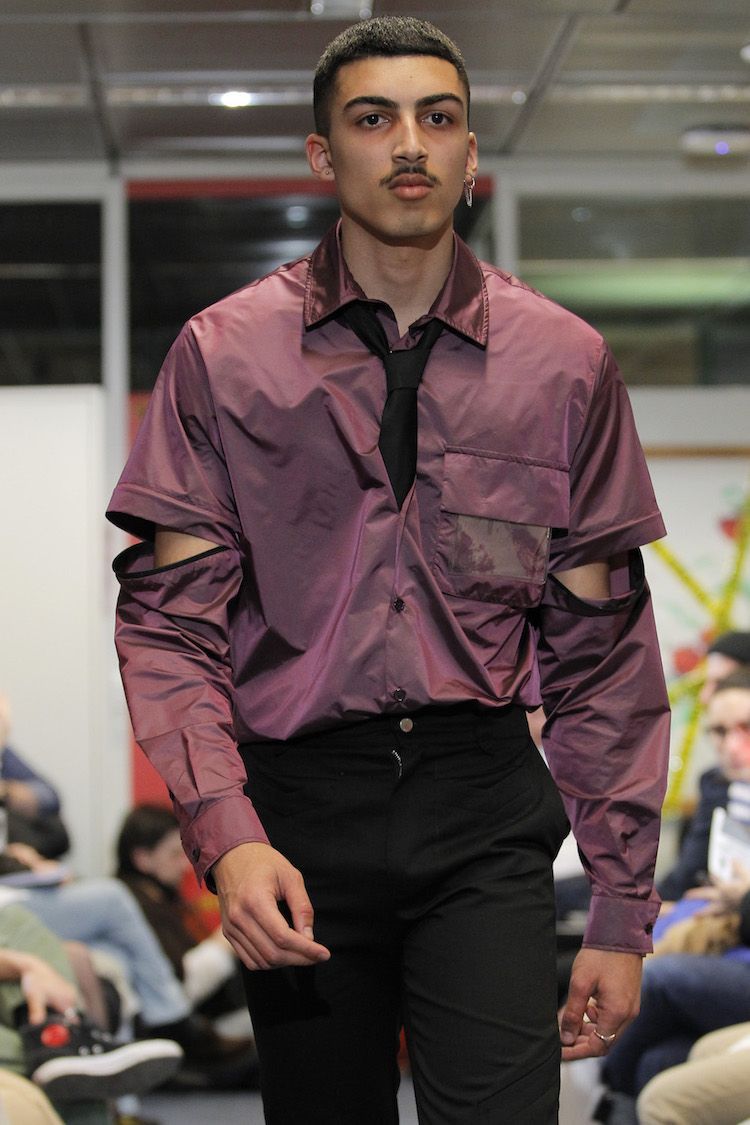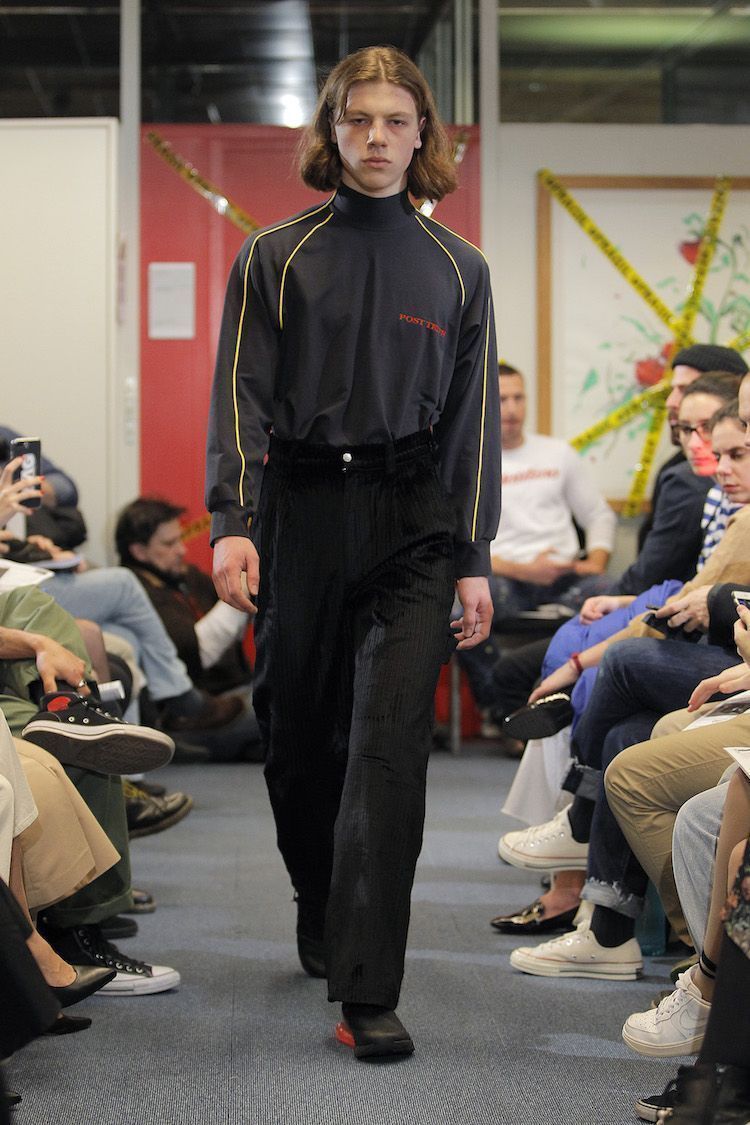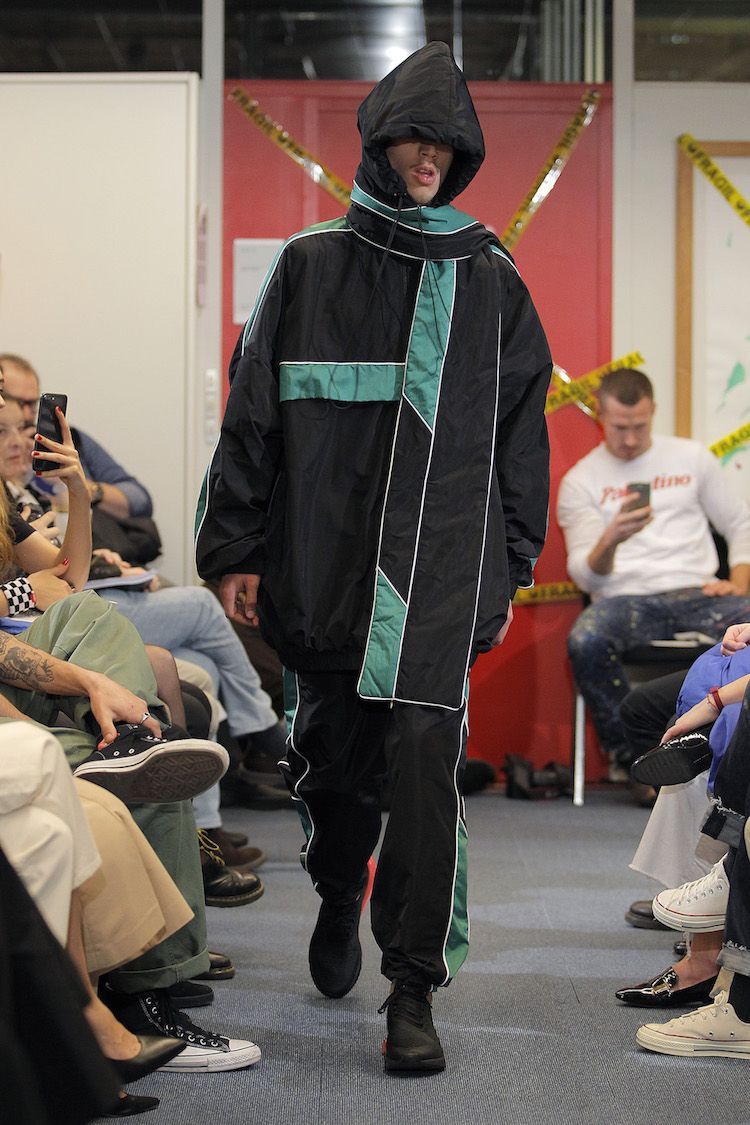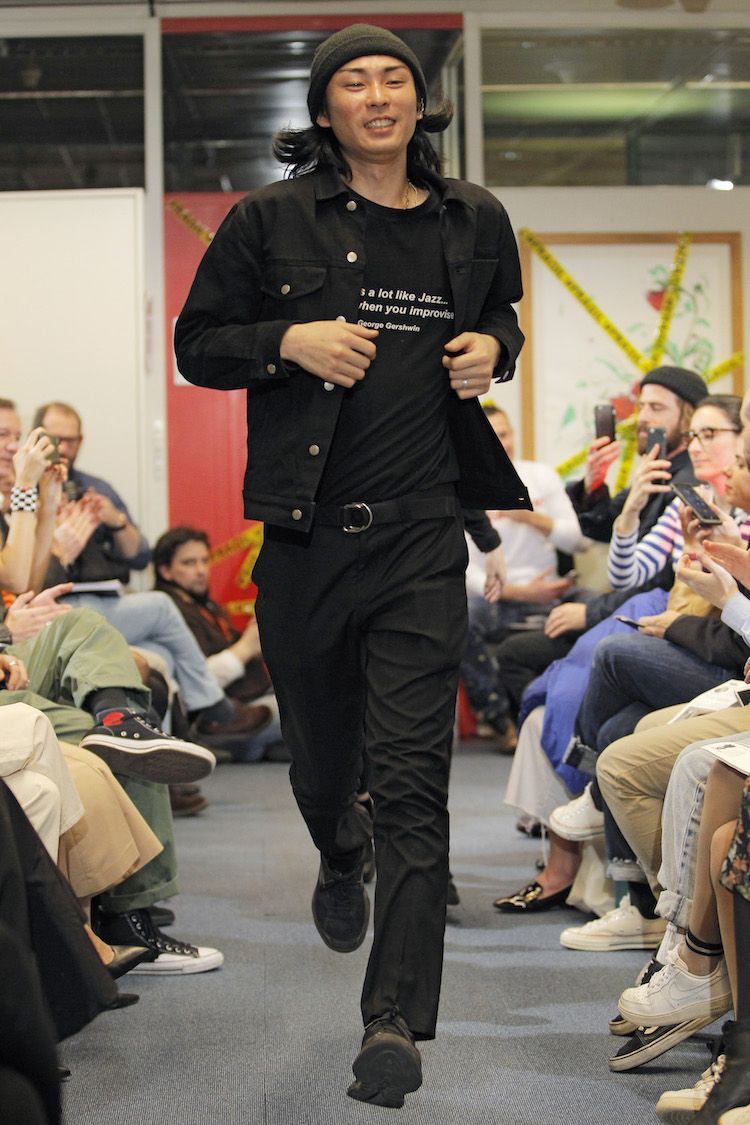 The idea that connected the whole presentation was the Fake News that looked embroidered in sweatshirts, shirts or accessories creating a coherent link between the whole proposal. Another detail that caught our attention is that the models wore the new Nike Air Max 270, which will soon be on sale.
We leave Madrid with the feeling of having seen the consolidation of a new brand that together with María Ke Fisherman, Mané Mané or Pepa Salazar are destined to position the fashion of our country in the place it deserves. Bravo Shoop!
–
instagram: @shoopclothing