READ IN: Español
The shows of Simone Rocha (@simonerocha_) are unique. As unique as the places where they are held. On this occasion, the Irish designer chose the Alexandra Palace Theatre, also known as the Ally Pally, as the setting for the debut of her SS20 collection. It was also the first time a fashion show has been held there.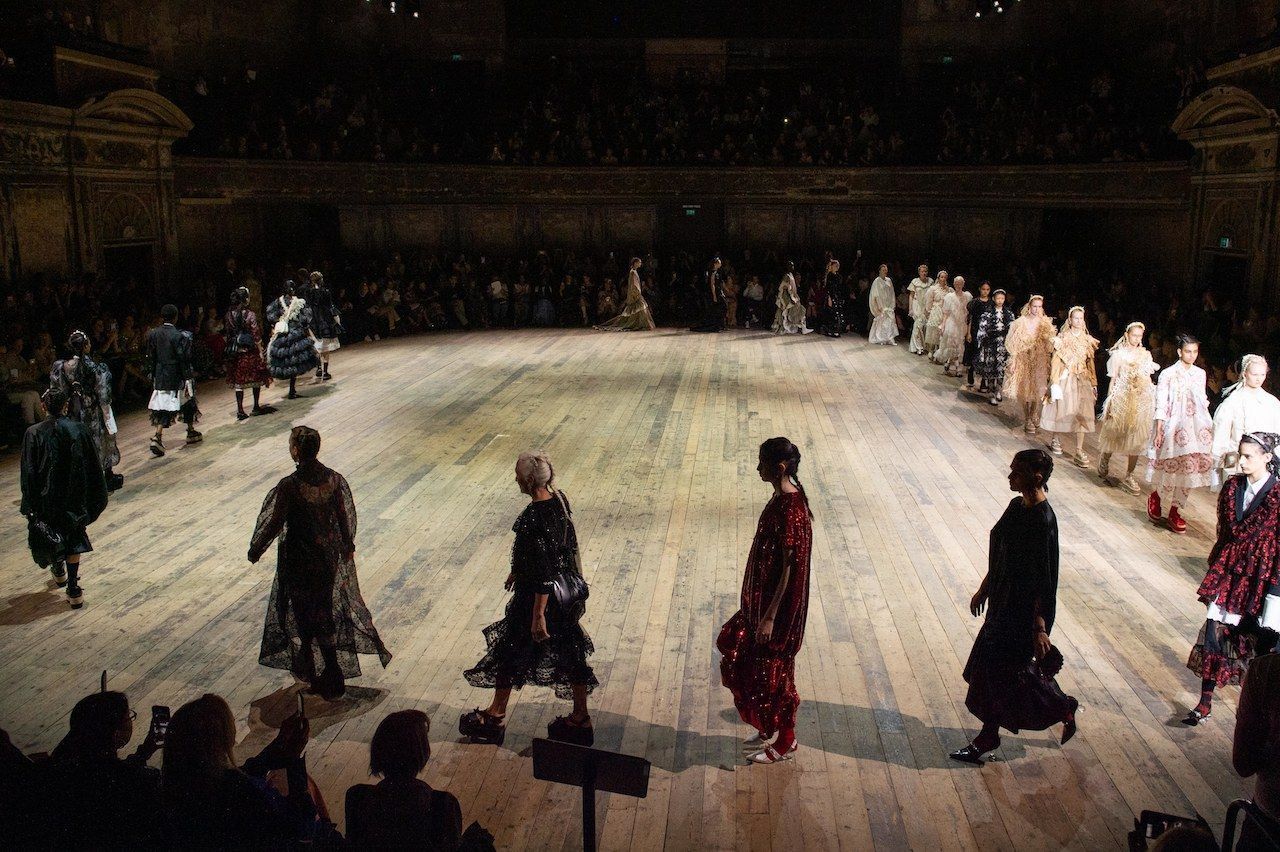 This exclusive place, which remained closed for more than 80 years, reopened at the end of last year. Despite its location, Rocha added her fantasy to the site, making it worthwhile for all those attending. The Alexandra Palace Theatre is located on one of the highest peaks in the British capital, one hour from the city.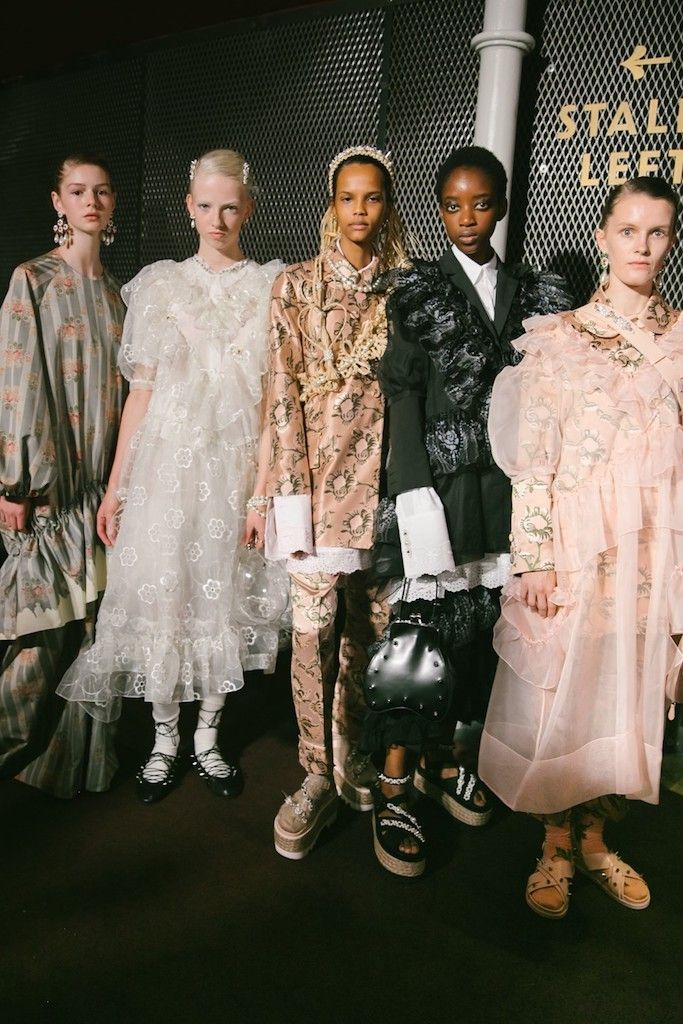 The collection is inspired by the Wren Boys of Ireland, the designer's homeland. She used Wren's Day Celtic tradition. The starting point for everything, Simone explained, was the traditions of St Stephen's Day, when people chase and catch a wren, the smallest bird in the British Isles, and walk it through the city, dressed in straw masks and costumes. They go through the city, door to door, singing and asking for money. "Everything was inspired by these poor boys," Simone said, "I was interested in their masculinity and in finding a way to work with it and contrast it with the great interiors of the houses they called.
That's why Rocha rescued the raffia, now transformed into big necklaces and headdresses. Following the influence of this Celtic tradition, the straw embroidered pieces were placed on layers of ruffles, lace and puffed sleeves. The pieces are deconstructed, with dresses that balance masculinity and femininity. And, as could not be otherwise, this collection again offers the usual bell skirts and tapestry dresses of the brand.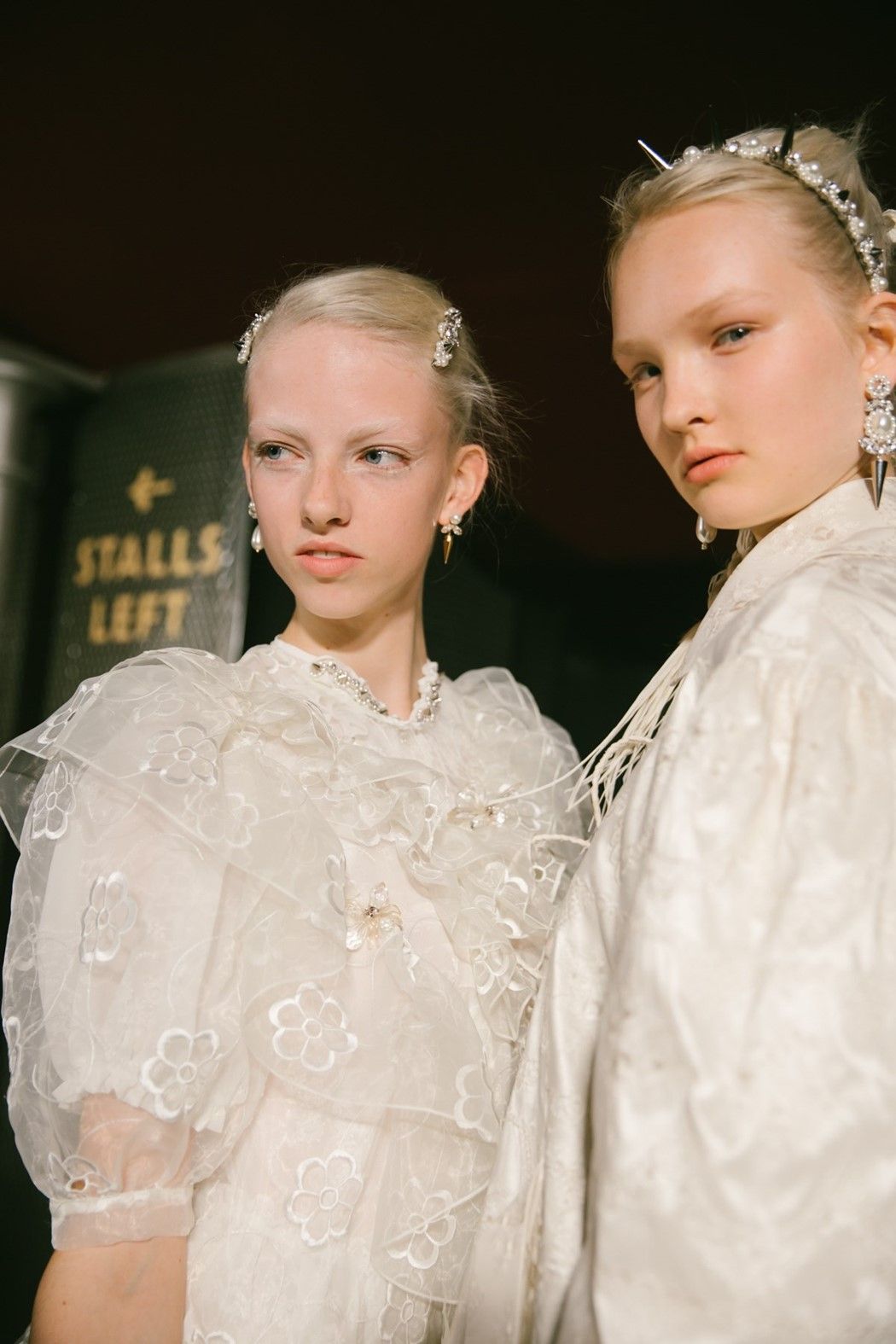 The bags, headdresses and diadems that conquered all the attendees also stood out. As always, the accessories gave a lot to talk about and will undoubtedly be great commercial triumphs for the firm. The giant pearl-shaped handbag captured the public's attention, while the leather bags with studs and the straw bags were in charge of bringing the concept together.
What is clear is that Rocha remains, and will remain, true to her origins, regardless of trends. Each season it seems that the designer continues to refine her aesthetic world, that mixture of sweetness, fragility and darkness.